The best Xbox games right now: Our top games should play on Xbox Series X|S in 2023
Our best picks for Xbox games you ABSOLUTELY must play.
Best Xbox horror games
If you prefer games with a little bit of edge, then horror might be the ideal genre for you. Regardless of the mechanical genre, the point of horror games is to provide you with that immersive sense of fear that many of us find irresistibly thrilling. Some horror games go heavy on combat mechanics, while others try to make you as vulnerable as possible to ratchet up the tension. Either way, horror games are all about instilling you with a sense of dread. And these games are amongst the best for doing just that.
The Evil Within
The talented creator of the legendary Resident Evil survival horror franchise, Shinji Mikami, founded his own studio to breathe new ideas into the long-standing genre. Tango Gameworks' debut title was The Evil Within, a brand-new survival horror series that combined old-school game design with a haunting soundtrack and stunningly gruesome visuals.
Even nearly eight years after release, The Evil Within continues to be one of the best horror games around, especially for players that grew up on classic Resident Evil titles. Take control of grizzled detective Sebastian Castellanos as he responds to a call at a nearby mental asylum. Upon arriving, Castellanos is thrown into a hellish fight for survival against terrifying monsters and a seemingly unstoppable threat.
The first title from Tango Gameworks, which is now a member of Xbox's growing family of studios, does feature some clunky designs and enigmatic puzzles, but it's a nail-biting survival horror experience from beginning to end. The Evil Within 2 ups the ante and the polish on every front, improving upon its predecessor to deliver another incredible adventure. — Zachary Boddy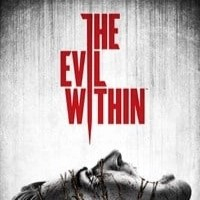 The Evil Within
The Evil Within is a legendarily underrated horror game, set in the warped vision of the fictional Crimson City. Twisted psychopaths and mutated horrors stalk the player as you weave through dilapidated hospitals, abandoned farmlands, and filth-ridden sewers in this brutally difficult stealthy horror game from the creator of Resident Evil.
Buy from: Microsoft
Resident Evil 2 Remake
Resident Evil 2 revolutionized the survival horror franchise over two decades ago, and it still holds up to this day. However, Capcom decided to remake the legendary title in 2019 with modernized visuals and gameplay, and the result was one of the greatest horror games of all time.
Resident Evil 2 Remake retells the story of Leon Kennedy and Claire Redfield and the apocalyptic downfall of Racoon City, but rebuilds the game to fit right in with even the best modern titles. The Resident Evil 2 remake takes everything that made the original so special, including its horrifying atmosphere, but does so with incredibly visceral and high-quality graphics, a host of quality-of-life improvements to the gameplay experience, and other changes that ensure even newcomers to the franchise will appreciate why this game had such an influence on the survival horror genre.
There are very few negative things to say about Resident Evil 2 and its puzzle-filled, suspense-laden, nail-biting gameplay, and the title has actually gotten even better since its release. Now, Resident Evil 2 is fully Xbox Series X|S Optimized, supporting higher framerates, superior visual fidelity, 3D audio, and even ray-tracing. If you want to explore the best of the horror genre, RE2 should absolutely be at the top of your list. — Zachary Boddy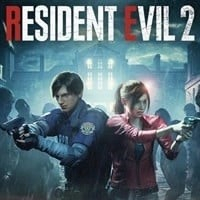 Resident Evil 2
Resident Evil 2 is a masterclass in remaking and revamping a classic, with Capcom reimagining the legendary game that popularized survival horror. Following rookie cop Leon Kennedy and his unlucky comrade Claire Redfield, the pair navigate a biohazard outbreak that has turned Raccoon City into a town of the walking dead.
Buy from: Microsoft
Resident Evil Village
Capcom is on a roll with its big games. After the success of Resident Evil 7: Biohazard and multiple remakes, the Japanese publisher launched Resident Evil Village, the eighth mainline game in the long-running franchise. Protagonist Ethan Winters returns, pursuing his abducted daughter who has been taken to an isolated European village.

Retaining the first-person perspective introduced with Resident Evil 7, Village is a mixture of classic horror with bursts of fast-paced action. Gone are the zombies and Lickers that have been mainstays of the series for so long. Instead, Ethan Winters is forced to fight Lycans, monstrously-sized werewolves, giants, ghouls, and everyone's favorite vampires, Lady Dimitrescu and her daughters. It's essentially a fusion of modern Resident Evil design sensibilities and Hammer Horror creature features.
The tonal shift was well-received, and this is firmly one of the best horror games you can buy on Xbox right now. Like other Resident Evil titles, it's designed to be replayed multiple times as you unlock new bonus weapons and collectibles. If you're looking for even more, you can pick up the Winters' Expansion, which adds a third-person mode for the game, the ability to play as three more characters in Mercenaries mode — including the aforementioned Lady Dimitrescu — and a new story DLC called Shadows of Rose. — Samuel Tolbert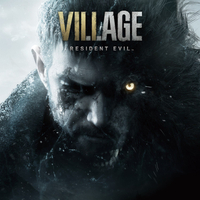 Resident Evil Village
The latest iteration in the Resident Evil canon is undoubtedly one of its most ambitious. A direct sequel to the similarly excellent Resident Evil 7, Ethan Winters attempted to rebuild his life following the events of the previous game, fathering a daughter with his wife Rose. Unfortunately, things take a dark turn quite early on, leading to a nightmarish journey through yet another biohazardous outbreak.
Buy from: Microsoft
Alan Wake
Remedy Games had already made a name for itself with the Max Payne series, but it cemented itself as one of the most intriguing video game studios out there with Alan Wake, which initially released in 2010. While not an Xbox exclusive these days, it was originally published on the Xbox 360, making its way to PC in 2012 and almost every other major console since. Remedy even released Alan Wake: Remastered last year, which featured all new textures and graphics and showed that the game still holds up over a decade later as the crux of Remedy's connected universe.

The game follows the titular Alan Wake, an author with writer's block who makes his way to the small town of Bright Falls to get some writing done. He does succeed, but at the cost of his wife, who he now has to find. In his way are the Taken, locals that have been consumed by the Darkness, and who Alan must fight with his trusty flashlight and a rotating gun collection. While the shooting isn't the most precise, players will still get a unique narrative experience that is both terrifying, thought-provoking, and sometimes funny. That is set to continue in Alan Wake 2, which is now in development. — Carli Velocci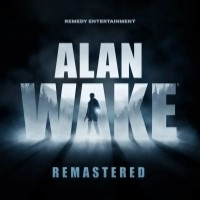 Alan Wake
Alan Wake is a classic psychological thriller made by the minds behind Max Payne. Set in the Pacific Northwest, American horror novelist Alan Wake settles into a quiet vacation in an attempt to get his creative juices flowing. Unfortunately for him, he discovers quite early on that a horror novel he doesn't recall even writing seems to be coming to life.
Buy from: Microsoft
Doki Doki Literature Club Plus!
The cutesy dating sim visual novel Doki Doki Literature Club (DDLC) has been available on PC since 2017, but it has finally come to Xbox as well in the form of DDLC Plus. The "Plus" version of the game offers the core experience from the original, as well as multiple new side stories, music tracks, and other forms of additional content for players to enjoy.
In DDLC, you play as a high school student that gets invited to an after-school literature club by your bubbly childhood friend, Sayori. There, you meet three other girls — the sophisticated and mature Yuri, the brash and brunt Natsuki, and the confident and empathetic Monika. Throughout the game, you'll interact with each of the girls and form bonds with them.
You may wonder why this game is listed in the horror section. Indeed, DDLC isn't exactly what it appears to be. Any further description would be a spoiler, suffice it to say that the official trailer's description of the game as a "psychological horror experience" is apt. You've been warned. — Brendan Lowry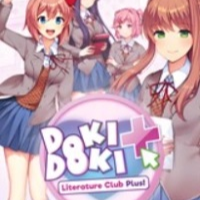 Doki Doki Literature Club Plus!
Doki Doki Literature Club Plus! is the ultimate game that cried wolf, leading players to believe they're experiencing an innocent dating simulator set inside a high school literature club. To write anything further about the game would be a spoiler. You must play this brief but scarring horror classic if you love horror games.
Buy from: Microsoft
State of Decay 2
Undead Labs' State of Decay 2 is one of the most fascinating zombie games available, but it was admittedly released in a semi-disappointing state in 2018. That hasn't stopped the studio from diligently building on top of its unique vision to create a game that's still evolving in 2022, and has comfortably become a highlight of the Xbox Game Studios' lineup of flagship titles.
In State of Decay 2, it's up to you to carefully create a community of hardened survivors that can stand against a violent and zombie apocalypse. You need to explore your surroundings, scavenge for resources and other useful goods, and manage your growing community amidst a variety of threats — both physical and mental.
In 2022, State of Decay 2 is polished and smooth, with added content and vastly improved quality-of-life features, game design, and even visuals. Undead Labs continues to add to the game as well, while the studio also works behind the scenes on the highly-anticipated sequel, State of Decay 3. While we wait for its successor, though, State of Decay 2 remains an incredible zombie survival strategy game. — Zachary Boddy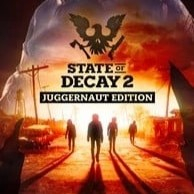 State of Decay 2
State of Decay 2 is an absolutely unique co-operative horror experience, tasking players with the care of an entire community of zombie apocalypse survivors. Claim a base, barter with NPC factions, and train your heroes in this punishing simulator that gets increasingly difficult over time.
Buy from: Microsoft | Xbox Game Pass
Get the Windows Central Newsletter
All the latest news, reviews, and guides for Windows and Xbox diehards.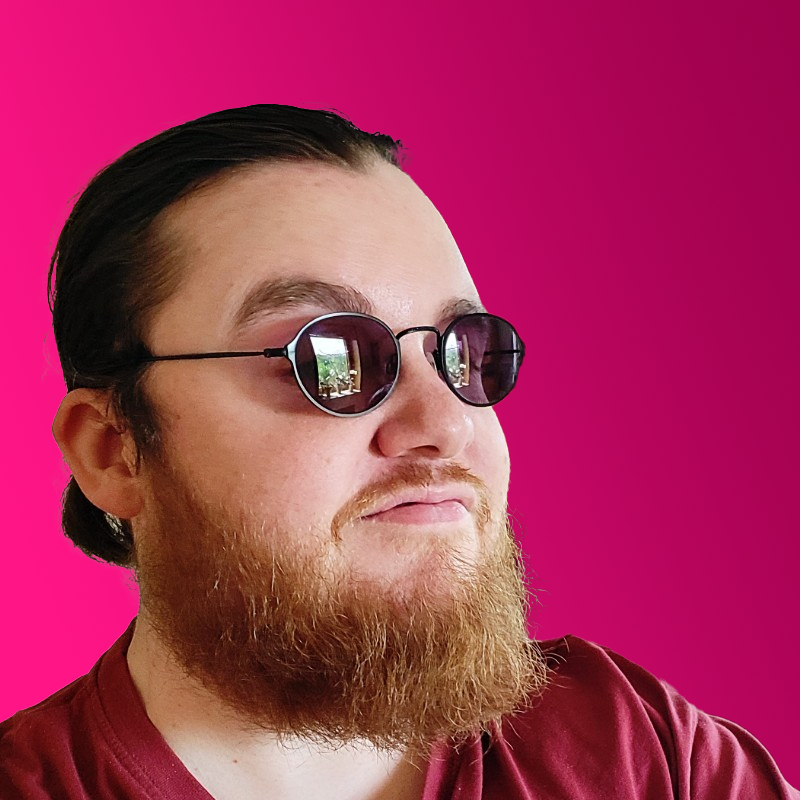 Jez Corden a Managing Editor at Windows Central, focusing primarily on all things Xbox and gaming. Jez is known for breaking exclusive news and analysis as relates to the Microsoft ecosystem while being powered by caffeine. Follow on Twitter @JezCorden and listen to his Xbox Two podcast, all about, you guessed it, Xbox!