The best Xbox games of all time: Our top picks you should play in 2023
Our best picks for Xbox games you ABSOLUTELY must play.
Best Xbox shooters
Shooters represent some of the oldest genres in the industry, and these days, represent some of the most popular types of games in the industry. From Call of Duty to Fortnite, many of the world's biggest franchises revolve around, well, revolvers and other handy weaponry. Whether its third-person shooters with cover mechanics or first-person shooters filled with buckets of gore, there's well and truly something for everyone in this remarkably varied genre.
Quantum Break
Quantum Break is an underrated cinematic shooter with incredible time-bending mechanics. It all works atop an innovative TV show, which interweaves with the main game.
Quantum Break features a star-studded cast with incredible Remedy writing and, at the time, some truly incredible visuals that pushed the Xbox One to its absolute limit. Playing as Jack Joyce, you're present to witness a time travel experiment that quite unfortunately, goes horribly wrong. The experiment by long-time friend Paul Serene causes a rip in the fabric of reality itself, causing timelines to overlap and physically collide. This results in some utterly mind-blowing visuals and set pieces, alongside the game's impressive time-bending superpowers that Jack receives as a result of the failed experiment.
Amidst the carnage, Jack realizes that he is immune to the strange time skips and loops that have gripped the world, as he navigates a corporate conspiracy to exploit the chaos with the goal of controlling the world. — Jez Corden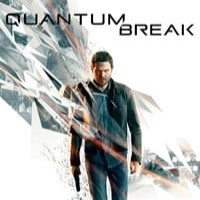 Quantum Break
Quantum Break is a frustratingly underrated cinematic shooter from the legendary Remedy, known for Max Payne. Quantum Break is all about a time travel experiment gone wrong. With the fabric of time itself fracturing, you're the only person capable of stopping the fragmentation of reality, and those looking to exploit the chaos.
Buy from: Microsoft
Halo Infinite
Halo Infinite is the latest Halo experience from 343 industries and Microsoft, and it's arguably the most ambitious one to date. Set roughly two years after the events of Halo 5: Guardians, Halo Infinite takes players to the alien ringworld of Zeta Halo. After being saved from the vacuum of space by a stranded Pelican dropship pilot, Master Chief learns that in the three-way battle between the forces of humanity, the ruthless alien faction known as the Banished, and the AI "Created" faction led by Chief's former companion Cortana, the Banished emerged victorious. Now, the Banished have complete control of Zeta Halo, with only scattered pockets of human resistance remaining. As Master Chief, it's up to you and "The Pilot" to take the fight to the Banished, stop them from using Zeta Halo's secrets for their own gain, and figure out exactly what happened to Cortana.
Compared to previous Halo campaigns, Halo Infinite has an open world structure that's broken up by more traditional linear levels. As players explore Zeta Halo, they'll have the opportunity to take out Banished bases, assassinate Banished high-value targets, and retake captured UNSC forward operating bases to strengthen humanity's forces on the ring. You can also hunt down numerous audio logs to learn exactly what happened during the original conflict between the UNSC, the Banished, and the Created, and there are also plenty of Spartan Cores that you can find and use to upgrade Master Chief's capabilities as well. Ultimately, the campaign is fantastic, featuring excellent writing and voice acting as well as awesome enemy AI and encounter design. The visuals are beautiful, too, and the score is full of top-notch tracks.
Halo Infinite's multiplayer component is free-to-play, offering fans a number of different game modes to play on a variety of different maps. While the content for the game isn't coming as quickly as we'd like, the core sandbox-driven multiplayer gameplay is very enjoyable. Like many other "live service" games, Halo Infinite multiplayer content is delivered on a seasonal schedule, with each season offering up both a free and a $10 premium battle pass that offers plenty of unlockable cosmetics. To progress through the battle passes and level up, players need to earn XP by playing matches and completing gameplay challenges.
In the near future, Halo Infinite will also include co-op campaign and Forge mode. The former will allow up to four players to romp through the campaign together, while the latter will give fans the tools they need to create brand new multiplayer maps (or edit existing ones) to play on with their friends. In 2023, we also expect that local split-screen co-op will be added to Halo Infinite, allowing you and a friend to play the campaign together on the couch. — Brendan Lowry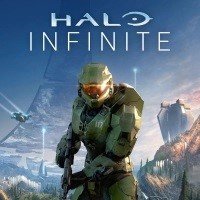 Halo Infinite
Halo Infinite's multiplayer live service has received heaps of criticism, but the single-player campaign is a grand experience and an interesting wide-open departure from the game's typically linear format. Master Chief is on the hunt for mysterious new enemies allied with the Banished, on a mission to once again save humanity.
Buy from: Microsoft
Gears 5
Gears 5 is the latest and greatest instalment of Microsoft's exclusive Gears of War franchise, taking the experience to new heights.
A direct sequel to Gears of War 4, we now play as Kait Diaz who continues the war against the latest threat to humanity — the Swarm — who seem all too familiar. As the Swarm grows and evolves, Kait discovers that aspects of her past might be wrapped up in the Swarm and the previous Locust Horde reptilian beasts that are hellbent on destroying the remains of humanity on the planet Sera.
Armed with an array of heavy weaponry including the iconic chainsaw lancer, Gears 5 takes the franchise to a new cinematic level with some of the best visuals the Unreal Engine has to offer, complete with large open locations unlike anything the franchise has seen previously. — Jez Corden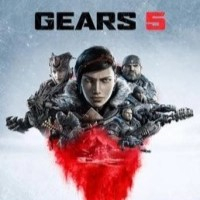 Gears 5
Gears 5 is the latest installment of one of Xbox's flagship exclusive franchises, taking the influential third-person shooter in new directions. Led by Kait Diaz, you lead a mission deep into the heart of Swarm territory on a quest for the truth behind the latest deadly army threatening humanity.
Buy from: Microsoft
Metro Redux
Interested in a slower-paced shooter with thick atmosphere and horror elements? Look no further than Metro Redux, a bundle of the fantastic remastered versions of Metro 2033 and Metro: Last Light. Notably, these games are adaptations of the Metro novel series written by Dmitry Glukhovsky, which are often regarded as some of the finest pieces of modern sci-fi. Metro takes place in the year 2033, within the tunnels of the Moscow Metro system. As the world was being devastated by nuclear war in 2013, Moscow's inhabitants retreated underground into the Metro to survive. They lived there for 20 years, slowly forming various factions and turning Metro stations into villages.
Over time, deadly mutants from the surface began to attack the underground settlements, with particularly devastating supernatural creatures known as "Dark Ones" destroying the minds of residents of the VDNKh station. Artyom, the series protagonist, is tasked with going on a long and perilous journey through the Metro to reach Polis — a collection of well-guarded stations that house the Metro's governing council — and inform leaders there about the situation in VDNKh.
Throughout the game, players will encounter a number of different mutant enemies as well as bandits and soldiers from hostile factions. Mutants can't be disposed of without firearms or other weapons like throwing knives, but players can silently knock out bandits or soldiers to save on ammo and avoid taking life unnecessarily. In general, there's a huge emphasis on stealth; approaching every situation with a guns-blazing attitude will likely get you killed, as ammo is scarce. There are also some light RPG elements, as players can use military-grade rounds they find to trade for new weapons, weapon attachments, and other supplies.
In addition to exploring the dark and eerie depths of the Metro, Metro Redux also features several missions on the surface. Devastated by nuclear winter, the surface is frigid and heavily-irradiated, impossible to explore without a gas mask and filters. As players traverse the surface, they'll need to scavenge for any extra filters they can find while watching out for the many mutant threats that roam the frozen wastelands. — Brendan Lowry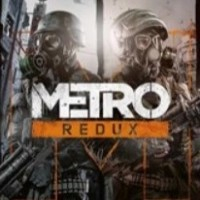 Metro Redux
Metro Redux comprises remastered and upgraded versions of classic horror shooters Metro 2033 and Metro: Last Light into one glorious package. Play as apocalypse survivor Artyom, navigating roaming demonic entities, radioactive horrors, and the demented remnants of humanity.
Buy from: Microsoft
Metro Exodus
Metro Exodus picks up where Metro Redux left off, as Artyom and his wife Anna discover that the rest of Russia — and potentially, the rest of the outside world — is not subject to the same levels of radiation that Moscow is. Armed with this news, Artyom and Anna, along with the "Spartan" soldiers of the Metro's Polis governing body, manage to capture a train and begin a journey across Russia to find a new and safer home for the people of the Metro to live. Along the way, the crew will encounter a variety of different groups (and mutants) that have settled on the surface, and will also explore and travel through several different regions and biomes.
Unlike the incredibly linear structure of Metro Redux, Metro Exodus uses an open world-style approach for its levels. While players can move directly from story objective to story objective, you're strongly encouraged to explore Exodus' non-linear levels by searching for points of interest from afar and investigating them up close. Often times, you'll be rewarded with upgrades for your weapons and suit, caches of ammo and supplies, and even opportunities to meet brand new characters.
Something that makes Exodus particularly special is how organic the game feels. Instead of burying information within several layers of menus and instantly telling the player what a point of interest has in store, Metro Exodus turns every element of its UI into a physical and tangible object in the game's world and refuses to give you any hints about a location other than a simple question mark on your map. These design decisions completely draw you into the game's setting, because instead of it feeling like you're simply controlling Artyom as an all-knowing entity, the game makes you feel like you are him, as if you're the one opening your backpack to craft medkits or creeping up on a point of interest to discover the secrets it's hiding. Overall, this approach is incredibly immersive, and it's the heart of why Metro Exodus is one of the best open world shooters.
We'd be remiss not to talk about Exodus' visual fidelity, which is nothing short of stupendous. Notably, the original Metro Exodus was one of the first AAA games to show off just how beautiful ray traced lighting could be on PC, and thanks to the Metro Exodus: Enhanced Edition, you can experience the game's ray tracing on Xbox Series X|S (the original Metro Exodus is available for Xbox One systems). The game also sports gorgeously high-res textures and an incredible overall art direction. The end result is a game that's easily among the best-looking titles available right now, so if you're looking for a graphical triumph, you'll find one in Metro Exodus. — Brendan Lowry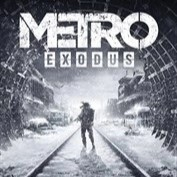 Metro Exodus
The franchise so nice we're listing it twice. Metro Exodus is the third Metro game, and represents 4A's most ambitious outing to date.
Buy from: Microsoft
Wolfenstein II: The New Colossus
Many were skeptical when MachineGames announced it would be rebooting the Wolfenstein franchise, but their fears were unfounded. Wolfenstein: The New Order landed with a bang in 2014, bringing its square, chiseled-jaw protagonist B.J. Blazkowicz into the modern day. The game not only brought excellent first-person shooting, but it told a story that was both intimate and bombastic.

MachineGames continued that with Wolfenstein II: The New Colossus. While The New Order is a more tightly knit game, The New Colossus ups the stakes and brings in more ridiculous pulpy sci-fi concepts. Where else can you play a game where you rocket off to Venus and audition for a Nazi propaganda film? While you'll be consistently surprised by where the game takes you, you'll also be lured in by a great story that draws upon B.J.'s experiences as the world's greatest Nazi hunter to make him a fully realized action hero. — Carli Velocci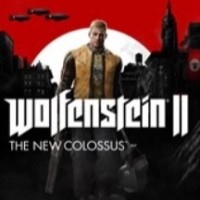 Wolfenstein II: The New Colossus
The legendary Wolfenstein franchise continues its renaissance under Machine Games with its reboot sequel, Wolfenstein II. Once again take command of resistance fighter B.J. Blazkowicz and cut a murderous path through hordes of cybernetically enhanced super Nazis in this alternative and hellish reality.
Buy from: Microsoft
DOOM Eternal
The last incarnation of DOOM, the fourth in the literal game changing series that took 12 years to complete, was the kind of DOOM game that the fans had been clamoring for ever since the weird turn the series took towards survival horror in the third game. DOOM Eternal, the latest game in the iD Software first person shooter series, gave the fans something even better: something they didn't know they wanted.
Unlike other sequels of classic reboots, DOOM Eternal didn't stray from the things that made it a classic. It took what felt like the pique of the franchise and built on it with very creative ideas for story and music and meticulous attention to detail and challenges. It's loud, violent, unrelenting, and unforgiving depending on the level of difficulty. It's full of snarling monsters who sustain detailed violence depending on what part of their body that you're mutilating. The blood in this DOOM game flies more frequently (by distance AND volume) than the carving line at a slaughterhouse.
The multiplayer mode is a huge improvement from the preceding one that lets you fight as the Doomslayer and the game's iconic monsters in a very balanced way instead of just making you run around and shoot strangers and being lucky enough to slay your enemies as a Mancubus or Cacodemon for a few measly minutes. Both the single player and multiplayer modes are fast and responsive and get more and more challenging on every skill level. This is the DOOM we've wanted since the days when we had to boot up DOS to play it. — Danny Gallagher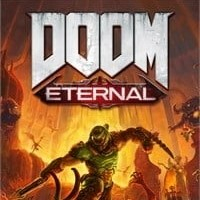 DOOM Eternal
A sequel to 2016's DOOM, DOOM Eternal takes the carnage to extreme new heights as the forces of Hell arrive on Earth. Playing as the unnamed Doomguy cut a bloody swath across ruined cities in what is undoubtedly one of the greatest shooters of its era. Few games are as cathartic as DOOM Eternal.
Buy from: Microsoft
Get the Windows Central Newsletter
All the latest news, reviews, and guides for Windows and Xbox diehards.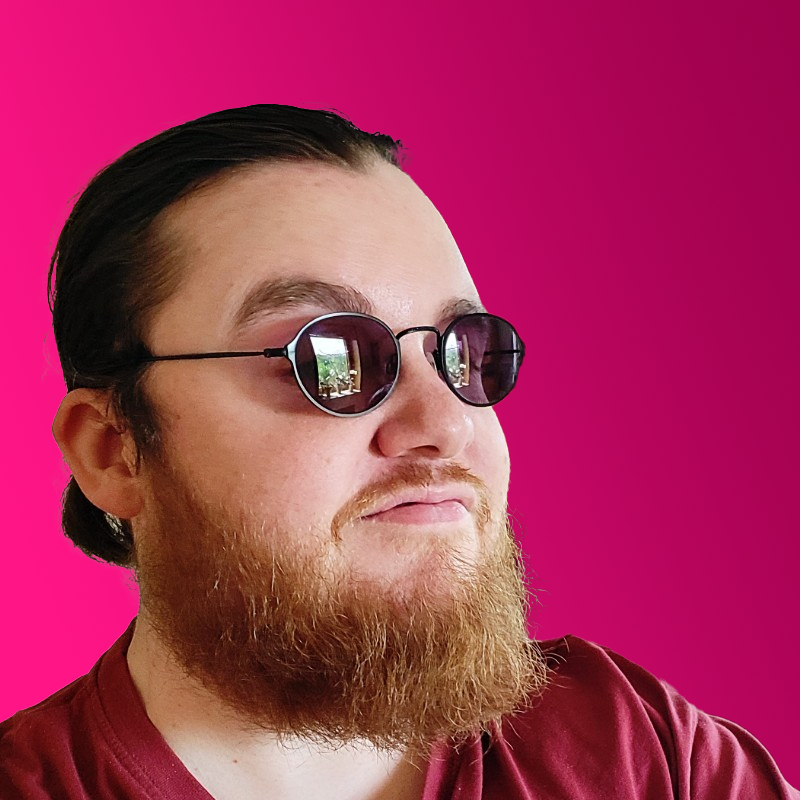 Jez Corden a Managing Editor at Windows Central, focusing primarily on all things Xbox and gaming. Jez is known for breaking exclusive news and analysis as relates to the Microsoft ecosystem while being powered by caffeine. Follow on Twitter @JezCorden and listen to his Xbox Two podcast, all about, you guessed it, Xbox!