The best Xbox games of all time: Our top picks you should play in 2023
Our best picks for Xbox games you ABSOLUTELY must play.
Best Xbox action-adventure games
Action-adventure is a relatively loose term that signifies the bulk of modern video games. Action-first games focus heavily on combat as the primary driver of play, with systems dedicated to player progression or story delivery with varying levels of depth.
Some games focus more on soft RPG-style mechanics to add flavor, while others go hard and deep on cinematic storytelling with AAA motion capture budgets. Others lean more heavily into combat and exploration, opting instead for retro graphics or fixed camera perspectives. Whatever the flavor, action-adventure offers some of the most diverse and exciting experiences in the business.
NieR:Automata
Folks looking for an action RPG with a deep and thought-provoking narrative will completely fall in love with NieR:Automata, the 2017 sequel to the cult classic NieR Replicant. You play as 2B, a deadly android built to fight against an alien robot army that threatens humanity's future. As you fight to defeat the machines and tip the odds in the androids' favor, you'll meet a variety of unique characters, including the intelligence-focused scanner android model 9S, a leader of a peaceful robot village named Pascal, and more.
We don't want to spoil anything about the overall narrative since it's best experienced blind, but just know that you're in for a deeply philosophical tale that explores the theme of existential dread through superb character writing and extremely clever plot twists. The story also beautifully intertwines with Automata's gameplay mechanics in several ways, highlighting just how effective player interactivity can be as an avenue for storytelling. Note that while you'll need to complete multiple playthroughs on the same save file to experience the full story, each new one includes new characters, quests, environments, plot points, and perspectives that ensure the 60+ hour experience never feels dull.
The combat in Automata is exceptionally stylish, featuring hack-and-slash melee fighting that looks and feels incredible thanks to the expertise of the developers at PlatinumGames. It has some of the smoothest animation work we've ever seen in an action game, and since you'll be destroying a lot of robots throughout your journey, you'll get to experience plenty of it. You can also customize your playstyle with numerous different weapons and "chip upgrades" for 2B, adding some much-appreciated variety to the combat experience.
Last but certainly not least is the game's art and audio direction. While NieR:Automata's graphics look slightly dated compared to some other games from the last five years, the game's art direction is nothing short of spectacular, resulting in characters, environments, and locations that look fantastic. Dialogue voice acting is also top-notch, as are the punchy sound effects that make each swing of 2B's sword feel devastatingly powerful. The real treat, though, is Automata's score. Each and every track from it is nothing short of orchestral perfection. It's so good that the soundtrack won the Game Award for Best Score and Music in 2017 at The Game Awards. — Brendan Lowry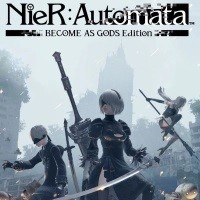 NieR:Automata
NieR:Automata is a seminal action-adventure game set in a distant future where humanity has relinquished control of Earth to a race of mysterious machines. Multiple playthroughs unravel the story, with tight combat and a supreme musical score that forms one of the most memorable games of recent times.
Buy from: Microsoft
Hollow Knight
One of the best action-exploration games ever made, Hollow Knight is the epitome of modern Metroidvanias. As a tiny, lone bug descending into the depths of Hallownest, a ruined subterranean kingdom, you face new threats and terrors at every turn. Armed with your trusty nail and an ever-growing arsenal of magical abilities and enhancements, the decaying world of Hallownest challenges you to uncover the truth and stop the spread of a mysterious infection eating the kingdom alive.
The gameplay in Hollow Knight is simple, yet incredibly effective and combat is a high stakes balancing act of doling out melee and magical attacks while dodging the deadly chaos that enemies will throw at you. It's expected that you'll die a lot in Hollow Knight, but checkpoints — and an adorable fast travel system — are peppered throughout the game's gigantic map to make progress easier. Make no mistake, this game is tough, but not unfair. With practice and a little patience, you're in for one of the best indie gaming experiences you've ever had.
The icing on the cake is the game's legendary soundtrack by Christopher Larkin, superb environmental art and graphics, delightful character designs, and fascinating story. You can pick up Hollow Knight for Xbox through Game Pass or $15 for the full Voidheart Edition, which includes all DLC. There's so much to love about Hollow Knight, I truly cannot recommend it enough. — Rachel Mogan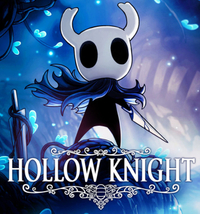 Hollow Knight
Hollow Knight is a metroidvania typified by platforming action in a highly explorable world. Playing as the titular Hollow Knight, navigate a mysterious and magical underground filled with quirky bug creatures and deadly boss battles. Hollow Knight is an indie triumph and should be experienced by everyone.
Buy from: Microsoft
Assassin's Creed Valhalla
Assassin's Creed Valhalla is the most recent entry in the Assassin's Creed universe, and arguably its most ambitious.
Set in northern Europe during the late 800s CE, you play as male or female Eivor Varinsdottir, whose family is persecuted and pressured to leave their ancestral lands. In this original take on the Viking expansion into Anglo-Saxon Britain, Eivor and his/her clan come into conflict with Ragnar Lothbrok and the great Heathen army, as well as Alfred the Great, and other historical figures.
Assassin's Creed Valhalla takes you all across a medieval England landscape, arming you to the teeth with various iron age weaponry while retaining the modern-day sub-plot the series is known for. Play stealthily, or go in axes-blazing in tried-and-tested Viking raider style, pillaging across the land while exploring the ancient origins of the Assassin's brotherhood and the Templars who make up the series' central good vs. evil forces.
Assassin's Creed Valhalla doesn't reinvent the wheel for anyone who may be tired of the franchise, but for those who are new, Valhalla is an impressive achievement with a truly huge action-adventure campaign in a vast and gorgeous open world. — Samuel Tolbert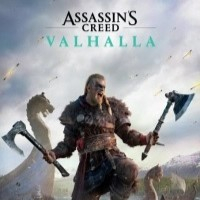 Assassin's Creed Valhalla
Arguably the biggest and boldest Assassin's Creed game yet, Valhalla takes the series to the wintry climbs of Northern Europe, following the exploits of the Viking Eivor and his clan on a quest for revenge.
Buy from: Microsoft
Hades
Hades stands out not just as a great game but as a pillar of the roguelike genre. Roguelike games aren't for everyone. They can be difficult, and it's frustrating to make no permanent progress after you struggle for a long time. While Hades is definitely difficult, the design of the game is far more forgiving than others in its genre.

As Zagreus, son of Hades, you're trying to escape Tartarus and find your mother. The top-down combat lets you wield various weapons, while Olympian and Primordial gods grant you boons to aid you on your quest. You'll slowly earn permanent buffs that'll empower you on future escape attempts, but if you're still wary, you can activate God Mode, which makes the game slightly easier each time you die.

The gameplay of Hades is excellent, and it's matched by similarly-fantastic visuals and a killer soundtrack. The world of Greek mythology is envisioned with truly unique character designs, and there's an absolutely ridiculous amount of dialogue, with plots and drama to uncover all around.
Hades runs great on Xbox Series X, and between all the different elements that make it a masterpiece of game design, there's a surprisingly heartfelt story. Even if these kinds of games are usually outside of your scope, you should play Hades. — Samuel Tolbert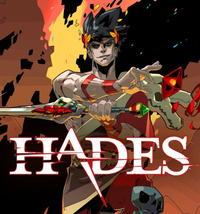 Hades

Take on the forces of the underworld in Hades, a roguelike with heart. Guide the son of hell itself on a procedurally generated gauntlet filled with vibrant demons, quirky characters, and mountains of playstyle customization.
Buy from: Microsoft
Ori and the Will of the Wisps
Ori and the Will of the Wisps isn't just a great platforming title, but a game that helped define the Xbox platform at a time when its first-party lineup was still a fair bit thinner. As the sequel to Ori and the Blind Forest, Will of the Wisps sees young Ori thrust onto a new land called Niwen. As Ori searches for the owl Ku, danger lurks around every corner.

To say that Ori and the Will of the Wisps is a wondrous spectacle of a game would be a ridiculous understatement. It improves upon the already-pretty Blind Forest, with 3D models and HDR elevating the environments to the point that every single frame of the game could be a gorgeous background. It also runs smoothly on the latest hardware, with a 120 FPS mode for Xbox Series X|S consoles.

The gameplay retains the solid platforming that was previously put in place for Blind Forest, building on it with a wide range of new moves and weapons for Ori to use. Slice with a sword, grapple and blast through towering opponents, or cut them down from a range with a bow.

All of this is tied together with the music, which is beautifully composed by Gareth Coker. Because the game has no spoken dialogue, the music and visuals carry the emotional weight of the narrative, and there'll be tears to shed at multiple points. Even if you're not usually a fan of Metroidvania-style games, you need to try Ori and the Will of the Wisps. — Samuel Tolbert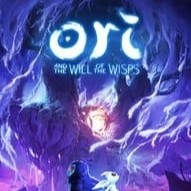 Ori and the Will of the Wisps
Arguably one of the greatest game of its time, Ori and the Will of the Wisps is an utterly gorgeous and evocative metroidvania action platformer set in a mystical forest world. As the titular Ori, your quest is to purge the land of corruption, and heal the denizens of their ills.
Buy from: Microsoft
Star Wars Jedi: Fallen Order
While most Star Wars games tend to be arcade-style or extremely action-packed, Star Wars Jedi: Fallen Order is a bit slower and more methodical. Enemies wield melee weapons that can withstand strikes from your lightsaber, so to defeat them, you need to carefully parry their strikes and then go on the offensive when their guard is broken or down. You can also block or dodge if you need to, but doing so too often will deplete your stamina and make it easy for your foes to deliver a killing blow. Over the course of the game, you can complement these core systems with additional abilities and techniques that give you some new options in combat, such as the iconic Force Push move or a devastating lightsaber throw attack.
In general, Jedi: Fallen Order is harder than most other Star Wars games, but it's also more rewarding. Your average run-of-the-mill stormtroopers don't pose much of a threat, but deadly Purge Troopers — Imperial soldiers trained to hunt down Jedi — are significantly harder to take down with their rapid melee attacks and agile movements. The process of figuring out and exploiting their weaknesses to defeat them is a blast, though, and it'll leave you with a huge sense of accomplishment and achievement. The same can be said for completing the game's environmental puzzles that fill in the gaps between combat encounters, which are both clever and creative.
The game's narrative is centered around Cal Kestis, the protagonist and a Jedi Padawan that managed to escape Order 66 and the Jedi Purge at the end of the Clone Wars. With the newly-formed Empire hunting down all Jedi survivors, Cal joins former Jedi Knight Cere Junda to survive and investigate reports of a list of Force-sensitive children hidden within a mysterious vault. — Brendan Lowry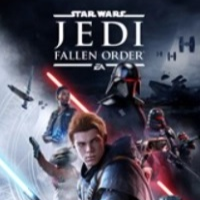 Jedi: Fallen Order
Jedi: Fallen Order is an action-adventure game with mild soulslike-style mechanics set in the Star Wars universe. Set during the Jedi purge era, you play as one of the remaining Jedi knights on the run from legions of Empire hunters and inquisitors.
Buy from: Microsoft
Red Dead Redemption 2
Red Dead Redemption 2 is one of the greatest action-adventure games ever made, and may even be rightfully considered one of the best Xbox games of all time in general. This landmark experience was carefully crafted by the team behind Grand Theft Auto, and is the most authentic and cinematic wild west experience ever committed to code.
Red Dead Redemption 2 is something of a prequel to its predecessor, following Arthur Morgan and the Van Der Linde gang of outlaws at the turn of the last century. Taking place across several fictitious U.S. states, a botched ferry heist leaves the gang on the brink as they battle for a survival in an increasingly modernizing world. Federal law enforcement is growing in power, as a unified government and big business shrink the lifestyle of the Van Der Linde gang and their rivals.
With cutting-edge visuals, gunplay steeped in unapologetic realism, and a vast campaign awash with mountains of content and side objectives, Red Dead Redemption 2 is Rockstar's Magnum Opus, and right now, it's hard to imagine them topping it. — Jez Corden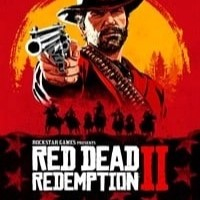 Red Dead Redemption II
Red Dead Redemption II is simply put: a masterpiece, and one game that absolutely everyone should experience. Created by the team behind Grand Theft Auto, Red Dead Redemption 2 follows a band of outlaws during the final days of the lawless wild west era.
Buy from: Microsoft
Get the Windows Central Newsletter
All the latest news, reviews, and guides for Windows and Xbox diehards.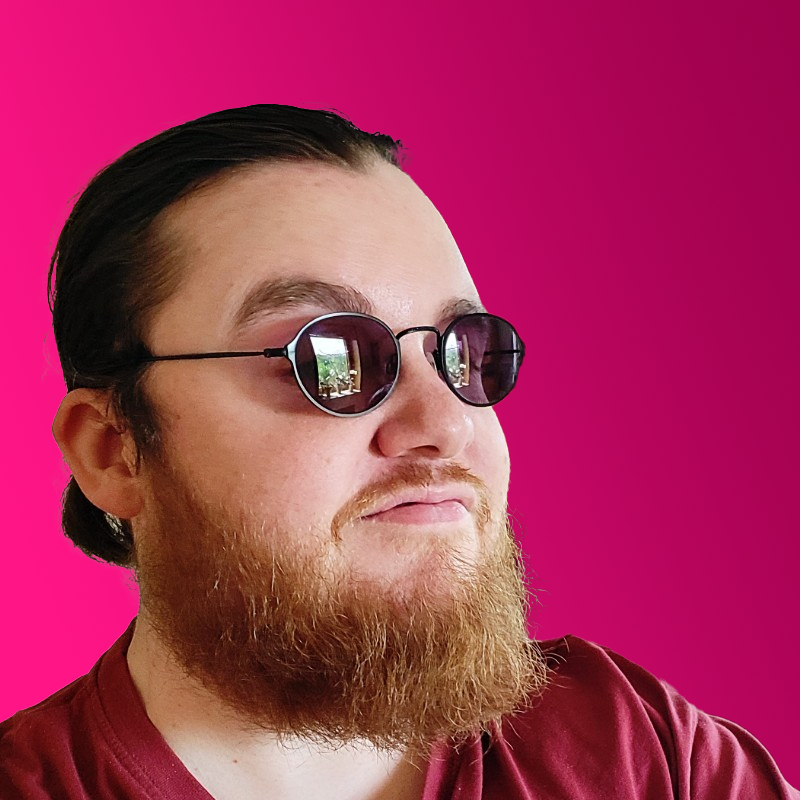 Jez Corden a Managing Editor at Windows Central, focusing primarily on all things Xbox and gaming. Jez is known for breaking exclusive news and analysis as relates to the Microsoft ecosystem while being powered by caffeine. Follow on Twitter @JezCorden and listen to his Xbox Two podcast, all about, you guessed it, Xbox!