The best Xbox games right now: Our top games should play on Xbox Series X|S in 2023
Our best picks for Xbox games you ABSOLUTELY must play.
Editor's picks
For games that aren't super current or random titles that perhaps didn't fit in the above categories, we're throwing in some additional recommendations that we'll expand over time as more and more games hit the console.
These are a few picks from our editors that we think deserve a spot on any best Xbox games list.
Forza Horizon 5
Forza Horizon has always been the racing game that everybody can enjoy, but for the fourth outing in the series, it kicked everything up a notch. It's the most ambitious entry yet with a vast shared world experience paired with frequent content updates to keep players entertained week in and week out.
It's a technical triumph, offering 4K HDR with a 60 FPS frame rate and an almost entirely destructible environment. Plus, thanks to Microsoft initiatives like Game Pass and Play Anywhere, Forza Horizon 5 is accessible to more players than ever before. Hundreds of cars to collect, with a wide variety of game modes and an all-new Hot Wheels DLC expansion keep the game fresh for dozens, potentially hundreds of hours.
Forza Horizon 5 takes players to a vast and meticulous Mexico-inspired landscape, complete with desert fields, tropical undergrowth, and coastal climbs.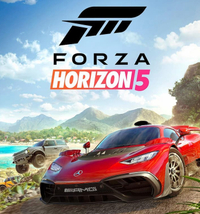 Forza Horizon 5
Until we add a racing section to this list (and we will) Forza Horizon 5 takes an editor's pick spot as a title that will undoubtedly be remembered as one of the genre's greatest examples. Set in a gorgeous recreation of the Mexican wilds, Forza Horizon 5 is the ultimate party racer with dozens of modes, hundreds of cars, and much more.
Buy from: Microsoft
Prey
Prey is a woefully underrated immersive sim (yes, I know, not a shooter) that features many guns. As such, I'm putting it in the shooter category anyway (sorry Brendan).
Set in an alternative universe where the Soviet Union and United States discover alien life, you find yourself aboard an abandoned space station where these mysterious creatures have been effectively caged and studied for decades. As you might expect, things went rather awry, with the deco-style space colony now overrun with all sorts of horrific creatures with nobody to be found.
As an immersive sim, Prey has a massive and open-ended gameplay environment that can be traversed in various different ways. You can customize your playstyle from pure shooting, to stealth, or even enhance your game with alien DNA, allowing you to transform into random objects like coffee cups, or perform other physics-bending feats.
Prey has some of the most amazing environmental storytelling in the business, in an atmosphere that's relentlessly creepy given that practically any object can be an enemy. Remember, that innocent-looking chair might be a mimic. — Jez Corden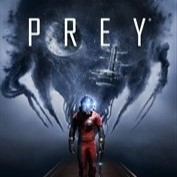 Prey
Prey is a painfully underrated immersive sim set on a space station orbiting earth. Talos I is a stunning gameplay environment with multiple hidden paths, crammed with rich environmental story telling and detail. As scientist Morgan Yu, you awaken with hazy memories to find your science labs abandoned, filled with mysterious shadowy entities.
Buy from: Microsoft
INSIDE
INSIDE is a unique and hauntingly memorable puzzler from Playdead, known for the award-winning LIMBO.
INSIDE continues the studio's tradition for creepy, tense, action platforming, with a young boy seemingly trapped in some kind of dystopian hellscape. Abandoned buildings, strange machines, and fascist guards serve as a backdrop to deadly Antikytheran puzzles that will test your wits and reward you for their completion.
INSIDE ultimately is all about the environmental narrative storytelling. While featuring no dialogue, the game tells its dark tale through its menacing art, drawing to a truly harrowing conclusion that will probably stay with you for the rest of your gaming career. INSIDE is a masterpiece. — Jez Corden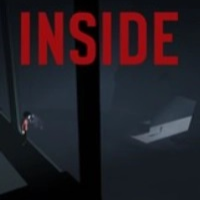 INSIDE
Inside is a grim puzzle game that weaves a Lynchian environmental narrative atop diabolical interactive riddles. Test your brain while its powerful art tests your senses in this landmark experience that remains one of Xbox's greatest timed exclusives.
Buy from: Microsoft
Dark Souls: Remastered
Dark Souls: Remastered is a classic action RPG that redefined the genre with a massive, interconnected world to explore, a deep character progression system, and an unrelenting difficulty curve. You play as the "Chosen Undead," a cursed being destined to wander through a macabre world and fulfill an ancient prophesy that will determine its future. Your journey will be anything but easy as this broken world is filled with horrifying creatures, disfigured dragons, deceitful thieves, and fallen demi-gods who want nothing more than to see you die over and over again for all eternity.
This remastered edition of Dark Souls cleans up the performance issues of the original game with 1080p resolution and 60 FPS, while leaving the engrossing combat system and haunting atmosphere intact. While Dark Souls' difficulty is notorious for being cruel and unfair, the reality is that every obstacle has a solution for those who are brave and determined enough to find them. Navigating Dark Souls' Metroidvania-like level design and seeing through its opaque systems will reward you with powerful weapons and gear to help you overcome the many trials this game has to offer.
Dark Souls also includes a sizeable amount of replay value thanks to a PvP system, new game+ features, a wide variety of playstyles to play with, an intriguing story with multiple endings, and multiple outcomes for its questlines. The Remastered edition also comes packaged with the "Artorias of the Abyss" DLC expansion which provides a plethora of new areas to explore and new horrors to battle.
If you have ever felt intimidated by the Dark Souls' difficulty, I encourage you to push through it as the satisfaction from conquering its challenges is unlike anything else in gaming. — Alexander Cope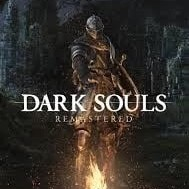 Dark Souls Remastered
Few games can claim to have helped kickstart an entire genre, and at least one of those is the legendary Dark Souls. The follow-up to the similarly legendary Demon's Souls, Dark Souls is an unwaveringly tough action RPG set in a nightmarish medieval world filled with twisted horrors.
Buy from: Microsoft
Cuphead
Cuphead is an incredible and landmark action side-scrolling shooter from Studio MDHR. The indie team went to truly meticulous lengths to recreate classic cartoon art styles for this game, which is steeped in hand-animated boss battles across a wide variety of unique arenas and settings.
Playing as Cuphead and his brother Mugman, you lead the charge against the Devil himself in a quest to save your souls. Along the way, you'll battle a menagerie of absolutely deranged bosses that are brutal as they are twisted in design. Cuphead is an incredibly tough game made a little more forgiving if you bring a buddy along for the ride. Cuphead is all about learning enemy's attack patterns and planning when to strike, and running this boss gauntlet successfully is a rewarding experience like little else. — Jez Corden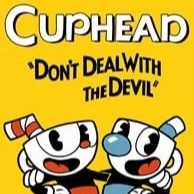 Cuphead
Cuphead and his brother-in-arms Mugman go on a quest to battle the devil himself in this utterly incredible side-scrolling shooter from Studio MDHR. Inspired by the uniquely twisted cartoons of the early 1900s, Cuphead is a brutally tough action game that is as gorgeous as it is satisfying.
Buy from: Microsoft
Metal Gear Rising
Developed by PlatinumGames, Metal Gear Rising: Revengence is an action game spin-off of the legendary Metal Gear Solid series that forgoes tactical stealth action for pulse-pounding hack n' slash mayhem. Set four years after the events of Metal Gear Solid 4: Guns of the Patriots, you play as Raiden, a cyborg ninja that is on a mission to bring down an evil private military company (PMC for short) called Desperado. This warmongering PMC is causing chaos and aiming to spark wars between nations so it can reap the financial gains of the war economy, no matter how many innocents die in the process.
Metal Gear Rising features all the hallmarks of what PlatinumGames' action titles so beloved. A deep, gratifying combat system with complex move-sets to learn, an assorted abundance of challenging enemies to chop up, and incredible over-the-top action set-pieces and boss fights to overcome. What makes Metal Gear Rising stand out is its unique "Blade Mode" mechanic that allows you to precisely cut off enemy limbs to literally disarm them or go berserk and hack them to pieces and consume their robotic innards to gain life back.
PlatinumGames' take on the Metal Gear universe is nothing short of pure insanity. The plot takes tropes from the Metal Gear Solid series and dials them up to eleven to create an unforgettable thrill ride that comes off as a fun, affectionate parody of the series that stands on its own merits. This game also features a fair amount of replay value in form of multiple difficulty levels, which allow you to carry over ability and weapon upgrades you have acquired, and two DLC adventures where you get to play as two of the main bosses like Jetstream Sam and LQ-84i (a.k.a. Bladewolf).
If you are a fan of PlatinumGames' action titles like Bayonetta, VanQuish, and Wonderful 101, you will adore this title as it ranks among their best works, even nearly a decade after its release. If you are a Metal Gear fan, it can be tricky to get into at first. Aspects of the combat system like parrying can be difficult to pull off, and you will be punished hard for getting it wrong. However, if you take the time to master it, you will be pulling off some of the craziest stunts in videogame history and feel like an unstoppable god for your efforts. — Alexander Cope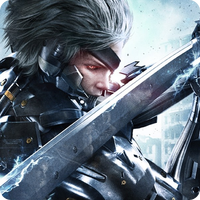 Metal Gear Rising
Metal Gear Rising is an Xbox 360 game originally, but it remains available on modern Xbox consoles thanks to backward compatibility. Arguably one of the greatest hack n' slash games of all time, Metal Gear Rising is a bloody and violent dark vision of a future where military-grade cybernetics has become commonplace.
Buy from: Microsoft
No Man's Sky
The concept of global and universal exploration and colonization planted in our tiny, child brains by our early education made it sound epic, noble and humanitarian. Then as we get older, some of us learn that discovery can come at a very high, moral cost. Classic sims designed by the likes of Sid Meier and Will Wright laid the foundation for this concept that history constantly forgets and repeats. No Man's Sky shows what the future may look like if this trend continues.

Sony and Hello Games' highly anticipated space strategy sim had a really rocky start during its initial release in 2016 but the updates and additions have more than made up for its original sins. The game's universe has over 18 quintillion (that's an 18 followed by 18 zeroes) planets to discover so it has a playability level that can only be measured in generations. Each places rendered its own plant life, chemical and physical animals and species that you can name, harness its resources from, and just create general chaos if you have that kind of sick and twisted mind.

It's also one of the few games where the payoff isn't by beating the game or vanquishing your enemies. It's about the journey you take and the decisions you make affecting your own story that seem to branch off in so many unpredictable ways, they can only be tracked by computers that can beat chess grand masters. The possibilities a game like No Man's Sky have created are just as limitless and unpredictable as its infinite universe. — Danny Gallagher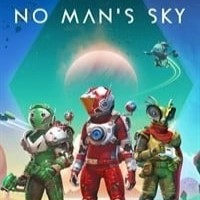 No Man's Sky
Something of a pariah at launch, No Man's Sky is the ultimate comeback story and is now one of the greatest space simulation games on the market. Travel in a truly gargantuan universe where every planet, shrub, and creature is procedurally-generated and randomized. Colonize planets with buildings of your own design, acquire a crew, and take to the stars.
Buy from: Microsoft
---
And that's a wrap! For now ...
Xbox has mountains upon mountains of great games, many of which aren't (yet) listed here, and we do plan to continue growing and expanding this article to accommodate more genres over time. The upcoming Xbox games list is absolutely gargantuan and set to expand ever further into exclusive territory thanks to Microsoft's studio acquisitions of ZeniMax and, potentially Activision, pending regulator approval.
Microsoft has never invested more in gaming content in its entire history, and as Xbox and Windows PC gamers, there has never before been such a diverse array of content on offer. It's compounded further by the fact most of these games above are also available for free as part of the Xbox Game Pass subscription, across Xbox consoles, Windows PCs, and even mobile devices thanks to Xbox Cloud Gaming.
If there are any games or genres you'd like to see showcased on this list, be sure to make a thread in our Windows Central Discord forum. Either way, thanks for reading, and game on!
Get the Windows Central Newsletter
All the latest news, reviews, and guides for Windows and Xbox diehards.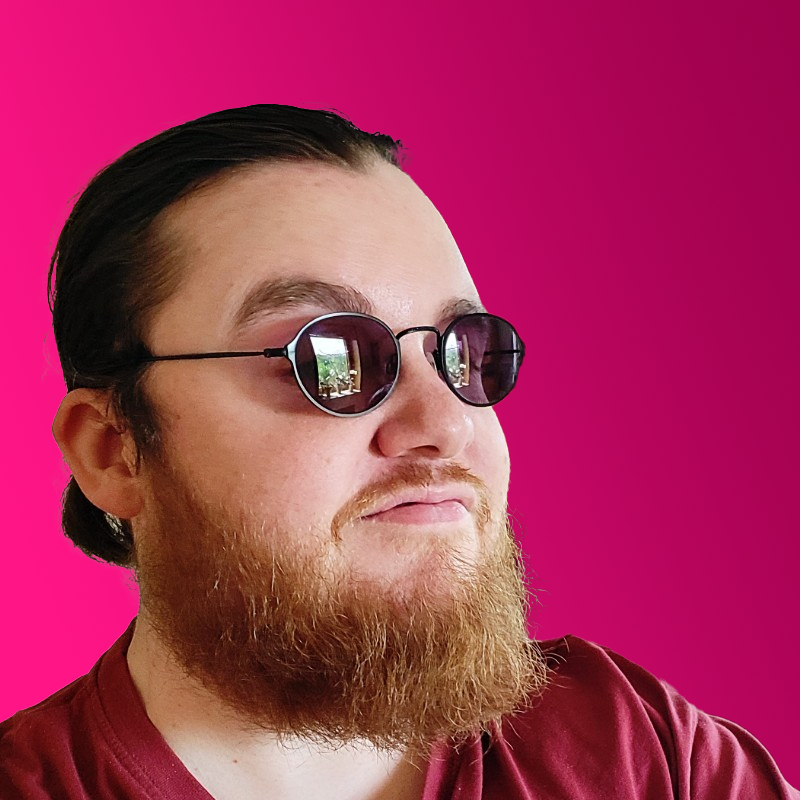 Jez Corden a Managing Editor at Windows Central, focusing primarily on all things Xbox and gaming. Jez is known for breaking exclusive news and analysis as relates to the Microsoft ecosystem while being powered by caffeine. Follow on Twitter @JezCorden and listen to his Xbox Two podcast, all about, you guessed it, Xbox!