Best external hard drives for Xbox One, Xbox Series X|S 2023
Grab the best external hard drives for Xbox without the crazy price tag.
Xbox Series X|S consoles pack solid-state drives (SSDs) for super-speedy storage, although not without consequences. You don't have to spend long with the latest Xbox consoles to realize space is tight, with file sizes for many games north of 100GB, filling up internal storage extremely fast. That makes external storage near-essential for any sizeable game collection.
The latest Xbox consoles work best with Microsoft's custom Xbox Storage Expansion Cards, making it harder to justify the price for other SSDs. External hard drives are the next best alternative, with a variety of USB-based solutions expanding your capacity for much less. If you're still using an Xbox One, Xbox One S, or Xbox One X, an external HDD or SSD is your best bet. Using an external drive (which are far cheaper), you can store games for use without having to re-download them, transferring them over USB cables to the faster internal SSD required for modern Xbox Series X|S games. Games designed for Xbox One or Xbox 360 running on backward compatibility will run from an external USB device regardless, though.
To help you save money, we've rounded up the best external hard drives that work with Xbox One consoles, as well as Xbox Series X|S.
The quick list
Best HDD
1. Seagate Expansion 2TB external hard drive
Upgrade your Xbox with affordable storage
Reasons to buy
+
Spacious 2TB expansion
+
Affordable starting price
+
Compact
+
Sleek design
Reasons to avoid
-
Can't play Xbox Series X, Series S games
Arguably the best external hard drive for Xbox Series X|S, Seagate rarely manages to disappoint. When in the market for Xbox Series X and Series S storage expansions, an external hard drive presents a lower entry cost than alternatives. Hard drives act as an affordable upgrade to your console capacity, although trading the performance reserved for SSDs. But mechanical storage expands your console for a fraction of the cost, providing more gigabytes for your dollar.
While Xbox owners have countless storage options available, we've found a 2TB external drive provides an ideal upgrade for those running low on storage. It triples the internal storage capacity seen with Microsoft's best Xbox console, Xbox Series X, with an impressive five times increase for the smaller Xbox Series S. That expands either console with room for dozens of new games, with ample headroom for additional titles later down the line.
The Seagate Expansion series remains our top pick in its 2TB configuration, although with additional capacities up to 5TB for those demanding long-term flexibility. This 5,400 RPM external drive meets all the Xbox consoles' requirements, pushing up to 120MB/s maximum read and write speeds. While that's more than acceptable for everyday use, it's worth stressing that's a fraction of the 2.4GB/s internal SSD included with new Xbox consoles.
But it highlights the limitations of any USB-connected storage on the newest Xbox family, with slower read and write speeds failing to meet new titles' demands. Games built with considerations for Xbox Series X and Series S, including upgraded Xbox One games, can run only on Microsoft-certified storage that hits its high bandwidth threshold. That means you won't be playing many games directly from an external hard drive on Xbox Series X and Series S.
Xbox One titles without upgrades and backward-compatible Xbox 360 or original Xbox games run with no problems. However, USB drives can only store games optimized for the new Xbox consoles before transferring these onto the internal SSD to play. Cheaper USB storage provides an ideal way to offload games, shuttling content back and forth when required. It's an unfortunate consequence of fundamental SSD technology, with the Seagate SSD Storage Expansion Card currently the only solution that mirrors the internal drive.
The Seagate Expansion line hooks up with USB 3.1 Gen 1 connectivity, meeting the USB storage requirement for Xbox Series X and Series S. The drive ships with an included 18-inch USB cable, with no additional power source required, making for easy plug-and-play connectivity. The internal 2.5-inch drive also makes for a relatively streamlined, plastic casing, which fits smartly beside your console.
The Seagate Expansion 2TB provides immense value when looking to expand your Xbox Series X or Series S console, crowned our best hard drive for Xbox gaming. It costs less than a new video game release, taking the load off the high-performance internal drive. While it features the same limitations as any USB expansion, it's one of the best experiences you'll find without venturing into SSD territory.
Best for Xbox Series X and Series S
2. Seagate Storage Expansion Card for Xbox Series X|S
The no-compromise SSD for Xbox Series X and S
Reasons to buy
+
Plays all Xbox Series X and Series S games
+
Fastest SSD for Xbox
+
Designed to match internal SSD exactly
+
Easy to use
+
512GB, 1TB, and 2TB configurations
While Xbox Series X and Series S partially support USB hard drives and SSDs, the Seagate Storage Expansion Card for Xbox is the only external storage securing Microsoft's blessing. With a custom NVMe SSD fundamental to each console, many of the latest releases upgraded for the system mandate those high speeds. That saw an Xbox partnership with Seagate, producing a fun-sized SSD expansion card that mirrors the internal SSD performance, exactly. It's not technically a hard drive — but bear with us.
The Seagate Storage Expansion Card is the only seamless upgrade to your storage, connecting to the rear via a dedicated, proprietary "Storage Expansion" port next to the HDMI input. This unique port directly connects to the CPU, allowing identical 2.4GB/s peak speeds as the internal SSD. That translates to comparable performance, and most importantly, it can play Xbox Series X|S Optimized titles without limitations.
Unlike USB-based drives, where new titles must be on the internal drive if played, this card exactly matches Microsoft's SSD tech. It's a simple plug-and-play implementation, automatically configured to work with any Xbox Series X or Series S console straight out of the box. It also plays Xbox One, Xbox 360, and original Xbox titles, with the same reductions in load times and transfer times compared to past Xbox consoles.
Seagate offers its Storage Expansion Card in 512GB, 1TB, and 2TB configurations, which all work with Xbox Series X and Series S. It's not much larger than your average thumb drive, measuring a pocketable 53mm by 32mm, with a plastic sleeve for transit. While Microsoft has indicated we will see cards from more manufacturers, we're still waiting on those to launch.
The only setback comes with that high asking price, which is significantly more expensive than past Xbox storage expansions. It's not a huge surprise, with PCIe 4.0 technology notoriously costly during its early days right now. The price isn't even out of line with what you'd expect to pay for comparable PC hardware.
While the 1TB and 2TB cards cost $220 and $400 respectively, the 512GB card costs just $140 in the U.S. While you'll get more storage for your money with USB drives, that 512GB card is the cheapest Xbox Expansion Card available. The value is there, and you're getting a vastly superior storage expansion, easily the best SSD for Xbox Series X and Series S consoles. It's just down to whether you're happy to pay for that convenience — something you likely won't regret.
Best budget HDD
3. Toshiba Canvio Basics 1TB external hard drive
Expand your Xbox console for less
Reasons to buy
+
Ideal first expansion for Xbox
+
Cheapest HDD you can rely on
+
Compact
Reasons to avoid
-
Can't play Xbox Series X, Series S games
When looking to add a little extra room at the lowest possible price, we recommend a smaller 1TB hard drive. It doubles the available storage on Xbox Series X and triples that with Xbox Series S, ideal for those titles you just can't fit. We've recommended the Canvio Basics lineup for some time now, and with a starting price that undercuts most, you're looking at a reliable budget drive for Xbox One, Xbox Series X, and Xbox Series S consoles.
Toshiba delivers a minimal offering at this price, with a sleek, all-black plastic shell and subtle branding embossed on the side. It features a 5,400 RPM external drive, pushing the performance on par with most on this list over its USB 3.1 connection. It's easy to use with plug-and-play use on Xbox, with no need for additional power.
Opting for a cheaper drive has some drawbacks, especially with speed falling short of SSDs, with extended load and transfer times. The speeds available here will not be drastically different from similarly priced hard drives, though. It also has the limitations as other USB devices on Xbox Series X and Series S, limiting the use of upgraded titles to storage only. But you can play Xbox One, Xbox 360, and original games from the drive when supported via backward compatibility.
The Canvio Basics 1TB hard drive is a no-frills expansion, best for simply expanding that maximum space you have for games. You lose the speed and convenience of the official Seagate Expansion Card and the boost from SSD storage, but it's a perfectly viable way to offload data from your internal drive. You're at minimum looking at double the games with this drive, eliminating that constant battle of what can be installed on your system.
And best of all, this comes in at one of the lowest prices you'll find. Unless you find a reputable alternative on discounted sale pricing, this is the best way to expand your console without inflating the price with surplus extras.
Best value HDD
4. Western Digital 4TB Elements external hard drive
No more storage troubles for gaming
Reasons to buy
+
4TB provides ample room for games
+
Great value
+
Compact
+
Sleek design
Reasons to avoid
-
Can't play Xbox Series X, Series S games
We also include a 4TB hard drive in this roundup, providing the middle ground between the most affordable options and the larger or more performant alternatives on this list. WD's 4TB Elements model fits the bill as an expansion that provides incredible value for those with a sizeable game collection on their Xbox Series X or Series S.
The WD 4TB Elements hard drive retains a sleek, all-black chassis, hooking up to consoles over a sole USB connection, without the need for external power. The 5,400 RPM drive inside matches the expected performance of most modern hard drives, supporting all backward-compatible experiences and storing all Xbox Series X|S games.
While our recommended 2TB hard drive provides ample room for most, investing in a larger 4TB drive could benefit those with extensive game collections. You'll likely have hard drive space to spare, although not necessarily overkill, if you're installing dozens of titles. This option is convenient for those with slower or capped internet connections who can't afford to download titles for a second time regularly.
You'll often find this 4TB drive at a discount, which provides more storage for your dollar over smaller capacity options. It's a simple as external storage gets, with no heavy gaming branding, providing outstanding value for those eyeing up additional storage space.
Best for large game libraries
5. WD 8TB My Book desktop external hard drive
Download all the games, all in one place
Reasons to buy
+
Huge 8TB capacity
+
Incredible value per gigabyte
Reasons to avoid
-
Can't play Xbox Series X, Series S games
-
Requires external power
With Xbox game installations now larger than ever, only amplified by Xbox Series X and Series S, digital hoarders may prefer the biggest drives out there. Xbox consoles support external storage up to 16TB, although this 8TB solution from Seagate likely fits the bill, with ample space at a relatively reasonable price point.
Opting for an 8TB external hard drive is realistically overkill for many, but if you're an avid gamer, such storage can support dozens of games. It comes in a 2-pound package, containing a 5,900 RPM drive, translating to peak speeds around 160MB/s. And while Seagate has its Xbox-branded shells, including an 8TB variant, you're looking at identical performance, but with a small saving here by ditching the Xbox branding.
That huge capacity means it has differences compared to others on this list, including an 18W power adapter required to fuel this drive. Whereas other smaller options often pull power over USB, this beast needs the wall outlet for support. You also get an 18-inch cable in the box, making for easy plug-and-play use with consoles like Xbox Series X, Xbox Series S, and Xbox One.
If you want a drive suited to Xbox gaming, this checks the boxes with its USB 3.1 compliance and capacity. It has the same limitations as all USB devices, storing only Xbox Series X and Series S games while capable of playing backward-compatible titles. The speed, while outpaced by any SSD, still meets what's needed for Xbox usage.
This drive is for enthusiasts, not so worried about storage speed, but who want the most available games on their system at one time. It works for huge collections if you don't want to worry about redownloading and reinstalling games, especially in the case of slower internet speeds. Or ... just go crazy and download everything on Xbox Game Pass.
Best SSD
6. Samsung T7 500GB Portable SSD
The best in portable USB SSDs today
Reasons to buy
+
Great performance
+
Premium design
+
Compact
Reasons to avoid
-
Can't play Xbox Series X, Series S games
-
More expensive than HDD
This isn't a hard drive but rather a solid-state drive (SSD) ideal for console gaming. For the additional space enabled by an external drive, but with speed benefits over the cheaper mass-storage solutions, you'll land on options like the Samsung T7 SSD series. This external USB SSD brings faster read and write speeds, with numerous benefits to everyday usage, and provides a middle ground beneath the Microsoft-approved expansion cards.
The switch to SSD technology brings several fundamental changes to what you can expect from an external drive, but speed is the No. 1 reason to pick this product. We consider the Samsung T7 SSD series, the latest 2020 refresh in its portable offerings, the best external USB SSD for Xbox Series X and Series S consoles. It delivers high performance with 1,050MB/s read and 1,000MB/s write peaks, which on paper results in half the speed of Microsoft's custom NVMe SSD tech.
That means faster speeds over an external hard drive, reduced load times, and potential performance gains for titles played directly on this drive. While the same system-wide limitations on USB drives mean you won't play Xbox Series X|S Optimized titles here, the backward-compatible Xbox One, Xbox 360, and original Xbox games all play great. And in the context of backward compatibility, which doesn't use Xbox Series X's full potential, an external USB SSD often matches the load times as the internal SSD.
The benefits also translate to transfer times, often saving vital minutes over a hard drive when shuttling titles to and from the internal SSD — sometimes halved in our tests. If you're going to be swapping out your library regularly, especially for those wrangling tight Xbox Series S limitations, it could be a huge time saver.
You're still stuck with the Seagate Storage Expansion Card if you want to play the newest Xbox releases on an external drive. But works great for backward-compatible titles, including Xbox One titles not upgraded for the latest generation, coupled with reduced load times. Transfer times also see a massive cut over many hard drives on this list. And if you decide to stop using this drive with your Xbox console, it's also one of the best SSDs for PC.
The biggest hurdle is the price for most, with SSD storage more costly per gigabyte versus your average hard drive. But the Samsung T7 SSD comes in 500GB, 1TB, or 2TB configurations, with its smallest capacity being surprisingly affordable. If you're on the fence, this could straddle the line between entry-level and top-of-the-line solutions.
---
Can you use any external hard drive with Xbox?
Why you can trust Windows Central Our expert reviewers spend hours testing and comparing products and services so you can choose the best for you. Find out more about how we test.
You can use practically any external USB hard drive compatible with Windows on Xbox One, or Xbox Series X|S consoles. You'll want to gun for an external HDD that supports USB 3.0, which maxes out at 120 MB/s (5,400 RPM).
USB 3.0 cannot transfer faster than this. However, if you're on the Xbox Series X|S consoles, you can get the official Xbox Series X|S Seagate Storage Expansion card to boost your speed even further.
It's also important to remember that if you are on a Series X|S console, you can only use an external HDD or SSD to store Xbox One games. Anything that has been optimized for Series X|S needs to be stored either on the internal storage, or on one of the licensed expansion cards.
Get the Windows Central Newsletter
All the latest news, reviews, and guides for Windows and Xbox diehards.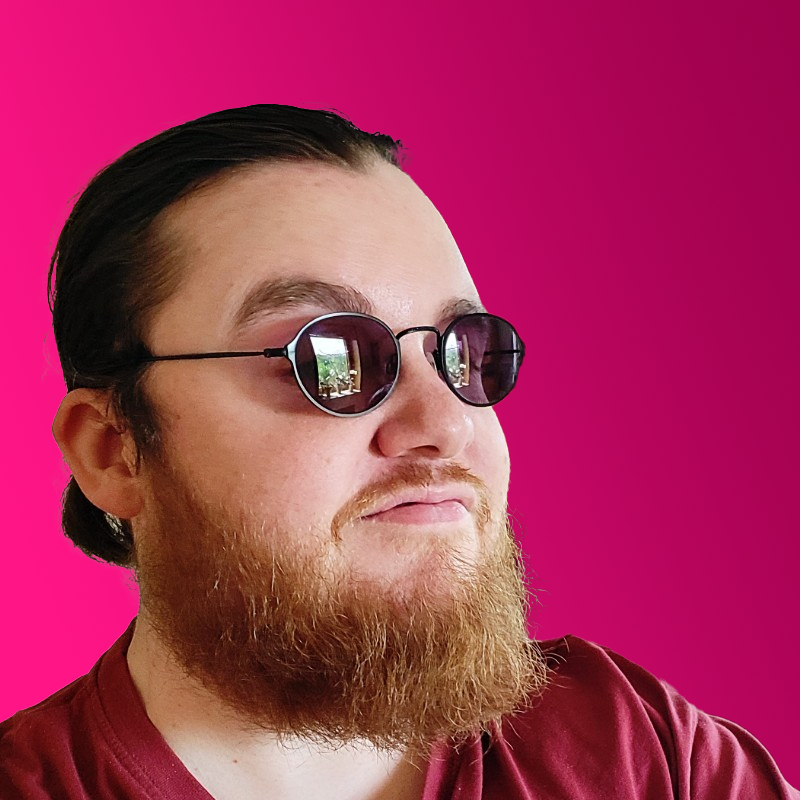 Jez Corden a Managing Editor at Windows Central, focusing primarily on all things Xbox and gaming. Jez is known for breaking exclusive news and analysis as relates to the Microsoft ecosystem while being powered by caffeine. Follow on Twitter @JezCorden and listen to his Xbox Two podcast, all about, you guessed it, Xbox!