The best Xbox games right now: Our top games should play on Xbox Series X|S in 2023
Our best picks for Xbox games you ABSOLUTELY must play.
Best Xbox multiplayer games
Multiplayer games are all about playing with (or against) your friends. Connected over Xbox with Xbox Live Gold, you can play hundreds upon hundreds of titles online or even locally without the internet, depending on the game. Whether its teaming up to battle huge dragons in Monster Hunter World or going head to head against other players in a game like MultiVersus, multiplayer titles are lauded for their dynamism. There's just something about playing against human foes that AI simply cannot replicate.
Monster Hunter World / Iceborne
As the title suggests, Monster Hunter World is an action RPG where you hunt monsters, each beastie more deadly than the last. You play as a monster hunter tasked with protecting and aiding a scientific expedition called the Research Commission as they explore an uncharted land known as the New World. Your mission will involve trekking into breath-taking locales, fighting gigantic monsters, and discovering the truth behind the Elder Crossing — a phenomenon where nature-defying Elder Dragons migrate to the "New World" and leave untold destruction in their wake.
The Monster Hunter franchise is lauded for its sheer volume of weapons and gear to collect, its diverse roster of monstrosities to battle, and its in-depth combat system. With 14 weapon classes to choose from and a near-endless supply of player customization, every hunt will fresh and exciting as you plan how to slay each creature, especially with your friends in co-op, which can support up to four players. Coupled with its bottomless well of quests and side activities, Monster Hunter World and its monumental DLC expansion, Monster Hunter World: Iceborne, is one of the best and most content-rich Xbox games you can play right now.
That being said, Monster Hunter World's co-op systems are a bit convoluted to work with since each player must watch unskippable story cutscenes and complete certain portions of a hunt solo before they are allowed to join other players. Not to mention this game has a steep learning curve that will punish inexperienced players harshly if they can't master their weapon or memorize an enemy's attack patterns. However, if you're willing to put in the time and effort to learn all the game's intricacies and never give up, you will be hard-pressed to find a more satisfying and rewarding co-op game than Monster Hunter World. — Alexander Cope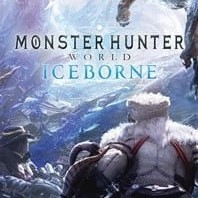 Monster Hunter World / Iceborne
Monster Hunter World and its DLC expansion Iceborne form the basis of hundreds upon hundreds of hours of gameplay. With various weapon-based playstyles and dozens upon dozens of tough monsters, Monster Hunter World is the ultimate co-op experience for those who like a challenge.
Buy from: Microsoft
Apex Legends
Apex Legends seemed to come out of nowhere. This battle royale was dropped randomly by Respawn in 2019, and has since taken the genre by storm. While it's arguably outclassed by the likes of the Fortnite juggernaut, it manages to maintain its own identity thanks to a collection of playable Legends that have their own abilities and can change up the game.

Up to 60 players in teams of three or two drop on one of the game's four maps, which rotate out every season, and battle each other out for the best loot and to be the last team standing. It's a simple concept, but Apex Legends adds in some of its own flavor. Not only do you have different characters to choose from, but you have the chance to respawn your teammates or help them out in a fight. Respawn has also done a great job at keeping the game updated, whether it's with balancing, map changes, or the plethora of skins and other cosmetics you can buy or get through the battle pass. It's a well-rounded battle royale that deserves all the praise it receives. — Carli Velocci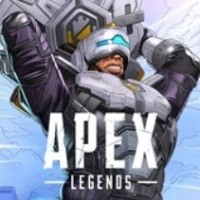 Apex Legends
Apex Legends was a surprise hit when it launched, propelling EA into the busy battle royale space alongside Fortnite and PUBG. Apex Legends is set in the Titanfall universe (although, EA refers to it as the Apex universe these days), where sci-fi weaponry and frontier alien colonies are standard fare. 3-player teams battle it out for the top spot in this high-stakes arena.
Free from: Microsoft
Sea of Thieves
You won't find a better game than Sea of Thieves if you're looking for the ultimate pirate roleplaying experience. This open world multiplayer adventure is structured around the emergent gameplay opportunities that arise when multiple groups of players encounter each other as they comb islands and battle PvE foes for heaps of treasure. It's fun solo, but the game truly shines with friends, as you and up to three others can goof around together while commanding a mighty galleon warship.
There are two types of gameplay experiences in Sea of Thieves: PvE and PvP. In the PvE side of the game, players can complete contracts or participate in special world events (for example, a fleet of skeleton vessels may appear and can be defeated by a skillful crew) to accrue significant amounts of treasure. This treasure can be sold off at specific outposts on the map, but this is where the PvP aspect of the game comes in — at any time, another group of players can attempt to intercept you, kill you and your crewmates, destroy your ship, and steal your treasure for themselves.
This dynamic is at the heart of what makes Sea of Thieves such an exciting and unpredictable experience. Do you keep trying to get more and more treasure before you cash in, risking an encounter with a hostile crew? Or do you try and rush to an outpost as soon as possible to be safe, potentially allowing another group to snag the additional loot you were thinking of going for? Should you make yourself an ally by helping a crew that's losing a battle against a skeleton ship, or would it be better to try and sink both vessels when they're weakened, collecting all of the treasure from both parties afterwards? Ultimately, you never know what to expect from a Sea of Thieves gameplay session, and that's what makes it special.
Despite how intense the game can sometimes be, though, it should be noted that Sea of Thieves is a very light-hearted game overall. The stylized visuals are incredibly charming, and with options to play silly sea shanties on musical instruments and chug mugs of grog until your pirate starts hilariously projectile vomiting everywhere, it's hard not to chuckle while playing. We also love that Sea of Thieves has tons of cosmetics available that you can buy with your hard-earned riches, giving you several ways to customize your pirate and ship. — Brendan Lowry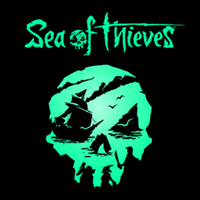 Sea of Thieves
Sea of Thieves is an open-world pirate adventure where 20+ players share a single oceanic environment and all the chaos and anarchy therein. Team up with as crews of up to four players and set sail on a quest for treasure, battling all manner of mystical pirate beasties along the way (including other players.)
Buy from: Microsoft
Grounded
Grounded is a survival adventure that offers a glimpse at what a bug's life might be like.
In up to four-player co-op, you're shrunk down to the size of an ant owing to a home science experiment gone wrong, with little information on exactly what's going on. Your task is ultimately to survive the yard, overrun with creepy crawlies like soldier ants, wolf spiders, and mosquitos, utilizing anything you can craft from your surroundings.
Fashion weaponry from bug parts, build bases from blades of grass, and do battle with all sorts of terrifying critters in this excellent Xbox exclusive from Obsidian. — Jez Corden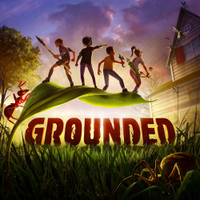 Grounded
Grounded is a survival game where up to four friends craft, build, and battle all sorts of creepy crawlies in this undersized oversized adventure. You and your friends find yourselves shrank to the size of an ant owing to science experiments gone wrong, and it's on you to figure out what's going on, build safe bases, and ultimately survive.
Buy from: Microsoft
Overwatch
Games with "heroes" — characters equipped with unique gear and abilities — have become quite common in the modern gaming industry, and Overwatch is largely responsible. Blizzard drew on elements from Valve's popular class-based shooter Team Fortress 2 and MOBA titles like League of Legends to create the multiplayer title, complete with 21 heroes that each have unique weapons and skills (at the time of writing, there are 32 heroes in the live game). Currently, Overwatch exists as a 6v6 shooter in which two damage heroes, two tank heroes, and two support heroes on each team work together to control objectives and defeat opponents. By damaging enemies or healing allies, players can build up their character's "Ultimate," which is a powerful ability that can change the course of a match if used skillfully.
Overwatch is about teamwork and coordination at heart, as while players can make big plays individually, it's difficult to consistently succeed without working with your teammates. As such, we highly recommend playing Overwatch with friends, and also using a mic to communicate information. This goes double for the ranked competitive mode.
After each match, players will earn an amount XP depending on how well they performed in-game, leveling up after reaching 20,000 XP. Levels have no impact on gameplay, but they do reward you with loot boxes that you can open to unlock cosmetic items for Overwatch's heroes. These include skins, emotes, sprays, voice lines, victory poses, and highlight intro animations. Loot boxes can also be purchased with microtransactions.
Overwatch 2, the sequel to the original Overwatch, is slated to arrive on October 5, 2022. Overwatch 2 will replace the first game (players that own Overwatch 1 will keep all of their unlocks) and transition it to a free-to-play model, and it's also ditching the loot box system in favor of a seasonal $10 battle pass system. Each new Overwatch 2 season will bring new free content like a new hero, map, or game mode, and players can also expect each new battle pass to feature brand new cosmetics as well. Overwatch 2 is also moving the game to a 5v5 format with one less tank hero, which Blizzard believes will solve many of the balancing issues with the original game (tanks are widely getting buffed to compensate for the loss of a second tank). In 2023, Blizzard is also planning on adding a PvE campaign experience to Overwatch 2 that expands on the game's lore and story with playable missions and cutscenes. — Brendan Lowry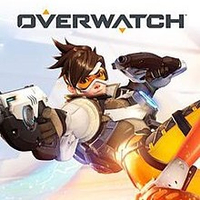 Overwatch
Overwatch (and soon Overwatch 2) are still great team-based shooters that emphasize teamwork and cooperation above all. Play as a healer, tank, or damage dealer in a variety of objective-based arenas in a battle for supremacy.
Buy from: Microsoft
MultiVersus
MultiVersus exploded onto the scene in 2022 and quite rapidly solidified its place as one of the best Xbox multiplayer games of recent times.
Unashamedly borrowing from Nintendo's Super Smash Brothers, MultiVersus is a tight and rewarding platform fighter utilizing Warner Bros. massive library of IP. Heroes from Cartoon Network, D.C. Universe, and even shows like Game of Thrones join the fray, in matches that revolve around 2v2 co-op or 1v1 battles.
The game is technically in open beta right now, with a fairly large amount of bugs to contend with, but it's still truly awesome and worth checking out if you wish you could have Super Smash Brothers on Xbox. — Jez Corden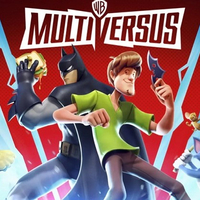 MultiVersus
An unlikely success story, MultiVersus is essentially a Super Smash Brothers platform fighter clone, albeit with Warner Bros. characters and IP. Fight as the Iron Giant, Batman, Superman, or even Bugs Bunny in a variety of colorful stages in what is proving to be an authentic competitor to Nintendo's legendary brawler on Xbox.
Download from: Microsoft
Battlefield 1
Battlefield 1 is, simply put, the best the Battlefield franchise has to offer, and may go down in history as the series' high point following the poor reception of Battlefield V and Battlefield 2042.
Set in a rare WW1 theatre of combat, Battlefield 1 simulates the brutality of the world's first industrial-scale war, with heavy emphasis on melee combat and even horseback warfare. Tanks were nowhere near the high-speed long-range machinery they are today, serving as hulking moving cover pieces alongside all manner of strange prototype weaponry, including armored trains and blimps.
Battlefield 1 is restlessly epic, with tight and balanced gameplay with a huge variety of maps to enjoy. And despite not being the "current" Battlefield, it's still populated, and arguably the best of the bunch. — Jez Corden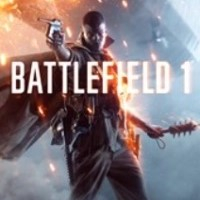 Battlefield 1
In what may go down in history as the best Battlefield of all time, Battlefield 1 masterfully represents the horrors of WW1 conflict in this brutal and gritty shooter that EA simply hasn't even come close to topping since. Despite it being older, it still has thousands of players as more recent Battlefield games totally miss the mark.
Buy from: Microsoft
Get the Windows Central Newsletter
All the latest news, reviews, and guides for Windows and Xbox diehards.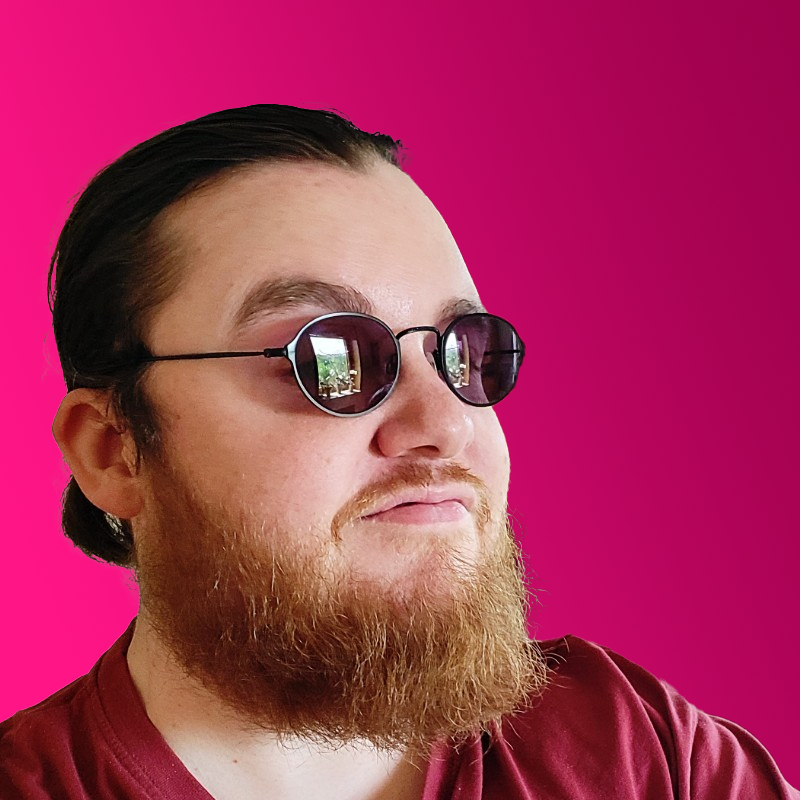 Jez Corden a Managing Editor at Windows Central, focusing primarily on all things Xbox and gaming. Jez is known for breaking exclusive news and analysis as relates to the Microsoft ecosystem while being powered by caffeine. Follow on Twitter @JezCorden and listen to his Xbox Two podcast, all about, you guessed it, Xbox!