The best Xbox games of all time: Our top picks you should play in 2023
Our best picks for Xbox games you ABSOLUTELY must play.
Best Xbox strategy / simulation games
Strategy and simulation games revolve around immersion, giving the player control and management over far more aspects of play than many other genres. Survival simulation games will task you with ensuring a steady supply of food or even managing your character's temperature to remain healthy. Colony builders ask you to manage your citizen's happiness and resources, while others might task you with defending their lives. Whatever the flavor may be, strategy and simulation titles make up some of the best games on Xbox, and here are some of our top recommendations.
Surviving Mars
Surviving Mars is an incredibly colony builder that takes real world theories about the potential colonization of Mars and applies it in masterful video game form.
As a custom space corporation, agency, or individual investor, your task is to terraform and successfully colonize the red planet. Navigating this quest is as perilous as you might expect. Micro-asteroids can shatter your protective domes, leaking oxygen to the outside and killing your inhabitants. Food scarcity can become a problem if reproduction is left unchecked. Even finances and resources can lead to devastating maintenance problems that cause cascading issues, leading to colony death. Colonists will also flee and leave on transport shuttles if they're unhappy, too.
With the game's DLC, you can also set up asteroid mining operations, underground bases, and even terraform the entire planet as well. And hey, perhaps even some sci-fi elements will show up to keep things spicy.
Surviving Mars is an excellent game with tremendous gamepad controls, and one simulation game with survival elements everyone should play. — Jez Corden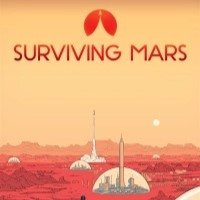 (opens in new tab)
Surviving Mars
Surviving Mars is a colony builder set on the notorious red planet. Set in a relatively near future, humanity has tentatively mastered the art of space colonization with an army of drones and even terraforming gear. To stabilize the Martian landscape, you'll have to manage your colony's economy, alongside every other space hazard you can think of (and a few you might not expect).
Buy from: Microsoft (opens in new tab)
Frostpunk
Frostpunk is a pure survival colony builder, set in the grip of a deadly ice age. As the city builder, it's your job to motivate and galvanize your travelers who settle in the relative shelter of a crater, as the blistering winds above keep the world entombed in ice.
In this game, your job is to manage your colonist's warmth, food levels, and mental health, with options to pick more authoritarian shortcuts to power, or more costly and difficult democratic approaches that try to bridge gaps between a divided nation.
The game's unique steampunk art and technology and circular design layout gives Frostpunk its iconic aesthetic, which is multi-award winning for its brutal gameplay and stunning visuals. — Jez Corden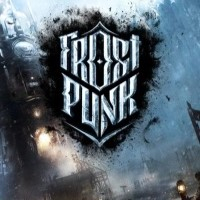 (opens in new tab)
Frostpunk
Frostpunk is a survival colony builder masterpiece, perfectly balancing bitingly tense survivalist gameplay with intriguing steampunk colony building. Set in the U.K. during a new ice age, Frostpunk's increasingly freezing temperatures are a persistent threat as your small colony teeters on the edge of starvation.
Buy from: Microsoft (opens in new tab)
The Long Dark
The Long Dark is an award-winning first-person survival simulation game, with next-level immersion in a gorgeous frost-bitten world.
Set in the northern climbs of Canada, you're a plane crash survivor in the midst of a freak geomagnetic storm, causing unprecedented cold and terrifying blizzards. The magnetism has also driven usually timid fauna completely mad, where wolves, bears, and even territorial elks have become murderously aggressive.
In The Long Dark, you're tasked with staving off hypothermia, scavenging supplies from the mysteriously abandoned surroundings, and hunting down food and drinkable water, all while avoiding procedurally-generated threats in an unforgiving world.
Few survival games are as satisfyingly immersive as The Long Dark, which also now features an episodic story mode. — Jez Corden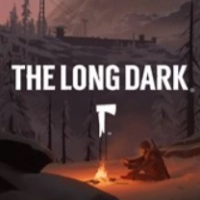 (opens in new tab)
The Long Dark
The Long Dark is something of a masterpiece survival sim, set in a freak weather event in north Canada. A geomagnetic discrepancy has blanketed the northern hemisphere in snow and driven the local fauna mad, and, oh, crashed your plane. It's on you to muster up your survival skills and escape this utterly brutal simulation game.
Buy from: Microsoft (opens in new tab)
Microsoft Flight Simulator
Microsoft Flight Simulator is the corporation's oldest video game franchise technically, and it has been rebooted masterfully for the modern era in partnership with Asobo.
Using unprecedented amounts of satellite technology, Microsoft Flight Simulator features quite literally the entire world as a playable arena, bolstered by satellite imagery of every location on Earth. Global landmarks and famous airports have been rendered with more detail too, allowing you to fly over and explore cities like New York and London with a level of realism rarely seen in gaming. Flight Simulator ramps up the immersion too with real-time weather data, alongside dozens of licensed real-world planes and aircraft for your enjoyment. — Jez Corden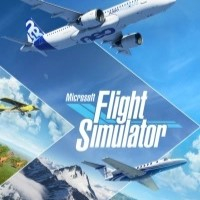 (opens in new tab)
Microsoft Flight Simulator
Microsoft's oldest video game franchise made a thunderous return a couple of years ago, with a truly unprecedented gameplay spread that includes quite literally the entire planet. Utilizing real-time weather data and satellite topography, Microsoft Flight Simulator is a landmark achievement in the genre.
Buy from: Microsoft (opens in new tab)
RimWorld
RimWorld only launched recently on Xbox, and almost immediately took its place among the stars on the console.
RimWorld is an absolutely biting colony simulation strategy game, where by default, three individual colonists crash-land on a rim world planet at the frontier of man's colonization of space. Armed with a wrecked escape pod and dwindling supplies, you're essentially tasked to start civilization over anew, going from homemade campfires to advanced spacecraft, in your bid to escape the dangerous anarchy of this frontier planet.
RimWorld's simulation is unlike anything I've experienced. Everything from shadows impacting crop growth to colonist relationships causing fights, to harvesting capture raider's organs for profit, RimWorld pulls no punches with its simulation gameplay, in which you will likely see many many grim colonist deaths along the way. — Jez Corden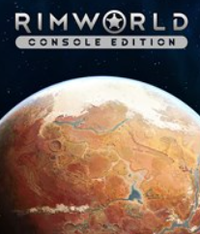 (opens in new tab)
RimWorld
RimWorld is an incredible and hardcore strategy colony builder which places you on a galactic rim planet armed with a few colonists and a small handful of supplies. Your job is to micromanage a truly vast array of environmental, physical, and mental variables to help your colonists survive, and ultimately escape this dangerous rim world planet.
Buy from: Microsoft (opens in new tab)
Cities: Skylines
Cities: Skylines emerged in the wake of EA's failure to manage the legendary SimCity franchise, wholly supplanting its predecessor as the world's greatest city management game in history.
Cities: Skylines' intuitive city building systems allow you to design, construct, and manage the township of your dreams, allowing you to manipulate everything from road layout, terrain topography, and much more. Turn your small hamlet into an advanced metropolis, paying close attention to everything from traffic conditions, citizen sentiment, and even sewage control.
Cities: Skylines is one of the best colony builders out there, elevated all the more with great gamepad controls and heaps of DLC expansions that will keep you entertained for dozens, maybe hundreds of hours. — Jez Corden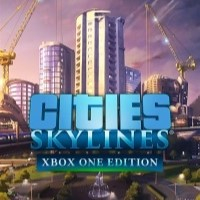 (opens in new tab)
Cities: Skylines
Carrying the torch from EA's killed SimCity franchise, Cities: Skylines reimagines and reinvigorates what city building can look like, in what is undoubtedly the best game of its kind of all time. Create the metropolis of your dreams, while managing traffic flow, amenities, taxes, and more, in this addictive sim.
Buy from: Microsoft (opens in new tab)
Windows Central Newsletter
Get the best of Windows Central in your inbox, every day!
Jez Corden a Managing Editor at Windows Central, focusing primarily on all things Xbox and gaming. Jez is known for breaking exclusive news and analysis as relates to the Microsoft ecosystem while being powered by caffeine. Follow on Twitter @JezCorden and listen to his Xbox Two podcast, all about, you guessed it, Xbox!