The best Xbox games of all time: Our top picks you should play in 2023
Our best picks for Xbox games you ABSOLUTELY must play.
Best Xbox RPGs
RPG stands for "role playing game," and typically denotes gameplay that heavily allows you to customize your playstyle, appearance, and general experience throughout the game. This can include influencing story decisions through dialogue choices, or tailoring how you approach combat, for example. RPGs are often single-player experiences but not always, given that they stem from Dungeons & Dragons tabletop traditions of decades past.
RPGs have evolved to incorporate elements of other genres in recent times, heavily blurring the lines between what makes a game a "true RPG," in the traditional sense of the word. For this article, we're going to showcase games that lean into their RPG elements more heavily than any other sub-genres they incorporate.
Cyberpunk 2077
Cyberpunk 2077 was one of the most hyped games in recent memory, and arguably became something of a pariah as a result. The game's broken console versions and mismanaged expectations led to something of a monstrous backlash, which betrayed the reality of the game: It was actually a truly incredible cyberpunk RPG that wholly and completely respected the source material created by Mike Pondsmith.
Set in a near-future capitalistic hellscape where every aspect of human life has a price attached (sound familiar?) Cyberpunk 2077 puts you in command of V, who is an up-and-coming mercenary who finds himself caught up in all manner of corporate intrigue.
Cyberpunk's themes of transhumanism and its parallels with contemporary issues offers something of a warning, wrapped in some of the most satisfying and open-ended character progression in modern gaming. This is a game where your choices truly matter, with restless cinematic detail across a broad open world with winding interiors that encourage you to experiment and interact with the environment and the various combat tools at your disposal.
Cyberpunk 2077's marketing seemed to suggest it was something of a sci-fi Grand Theft Auto, but as someone who was expecting an RPG like The Witcher 3 in a cybernetically enhanced setting, Cyberpunk 2077 absolutely overdelivered. Since launch, the game has been enhanced to address feedback while improving performance on the past-gen versions, but if you can, absolutely play this on current-gen Xbox Series X|S consoles or a capable Windows PC. — Jez Corden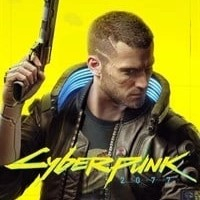 (opens in new tab)
Cyberpunk 2077
Cyberpunk 2077 is an underrated RPG classic that suffered from a botched launch on past-gen consoles and marketing that mismanaged expectations. If you love deep first-person RPGs with decisions that can wildly change the outcomes of missions, Cyberpunk on Xbox Series X|S or PC is your best bet.
Buy from: Microsoft (opens in new tab)
Witcher 3
The Witcher 3 is an incredible and influential action RPG set in the popular Witcher books universe, following the exploits of Geralt of Rivia.
Geralt is one of a dwindling number of witchers, who are alchemically enhanced warrior monks trained and tasked to rid the land of roaming monsters and other mystical threats plaguing humanity. Geralt's abilities seem him embroiled in all shape and size of political intrigue, from royal assassinations to massive country invasions — somehow Geralt always manages to find himself in the center of trouble, silver sword in hand.
The Witcher 3 has some of the best quest writing and open-world design in the business, and its relentlessly satisfying combat system makes every sword strike feel impactful, leaving deep gashes or dismembered limbs in your wake. Your dialogue choices can dramatically impact the game too, across hundreds of hours of gameplay with the award-winning DLCs Heart of Stone and Blood and Wine bundled in. The Witcher 3 predates the modern rush towards soulless open-world design where pointless fetch quests became all the rage. Everything in The Witcher 3 feels hand-crafted and intriguing, from the smallest monster contracts to the apocalyptic world-ending setpiece battles.
The Witcher 3 is a masterpiece, and to this day is still arguably the best Xbox game of all time. — Jez Corden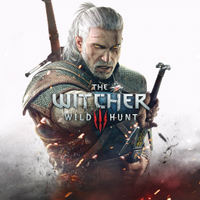 (opens in new tab)
The Witcher 3: Wild Hunt
The Witcher 3 is a legendary RPG set in the mystical Witcher world, from the book series of the same name. Playing as Geralt of Rivia, your unique trade as a monster hunter sees you caught up in all manner of political intrigue, as you cut a bloody path across a brutal medieval fantasy world.
Buy from: Microsoft (opens in new tab)
Elden Ring
Elden Ring is not only FromSoftware's biggest dark fantasy-action RPG, but it's also arguably its best. Set in the Welsh-inspired kingdoms of the Lands Between, Elden Ring challenges players to slash, stab, smash, and roll their way through its many dangers. Multiple demigods hold Great Runes — fragments of the shattered, yet all-powerful Elden Ring — and it's up to you to reclaim them, restore the Elden Ring, and become an Elden Lord.
Unlike previous FromSoftware titles, Elden Ring is set in a massive open world that's populated by countless different types of enemies, bosses, biomes, dungeons, and many other secrets to discover. As players explore the world's numerous locations, they'll find many different weapons, spells, armors, consumables, and crafting materials that will come in handy throughout their journey. You can use these in combination with Elden Ring's attribute-based leveling system to create dozens of distinct builds for your characters significantly adding to the game's replayability and gameplay variety. There are plenty of fascinating and eccentric NPCs to meet along the way, too, with each one offering up a unique questline with equally unique rewards to obtain and side stories to enjoy.
The basics of combat are very similar to the Dark Souls series, with light attacks, heavy attacks, blocks, parries, and dodge rolls forming the core of Elden Ring's action. However, the game also introduces several new options to the table. Players can jump in Elden Ring to avoid sweeping attacks or initiate powerful jumping attacks, and they can also heavy attack immediately after blocking to launch a guard counter, crushing their foes with a unique riposte that deals extremely heavy damage. Elden Ring also introduces Ashes of War, an expansion on the weapon arts of Dark Souls III that gives players the freedom to add unique special attacks to many weapons and shields.
Ultimately, Elden Ring is nothing short of a masterpiece, and if you're looking for a deep experience to sink your teeth into, you shouldn't overlook this Game of the Year contender. It's undoubtedly one of the best games ever made, and as long as you don't mind a challenge, we're confident that you're going to fall in love with it just like Team Windows Central did. — Brendan Lowry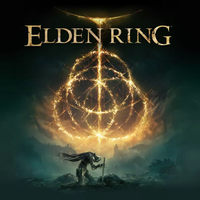 (opens in new tab)
Elden Ring
In what will undoubtedly receive near-unanimous Game of the Year 2022 awards from all corners of the industry, Elden Ring is a true landmark gaming moment, with brutal and satisfying combat atop a truly nightmarish world co-created with George R.R. Martin of Song of Fire and Ice fame.
Buy from: Microsoft (opens in new tab)
Wasteland 3
Set in the wintry climbs of Colorado, Wasteland 3 is the third installment from the legendary RPG franchise that also birthed Fallout.
The Cold War turned nuclear in the '80s, plunging the world into an endless radioactive hellscape, frozen in time. The Desert Rangers of Arizona are all that remains of the U.S. Army, and they continue their oath to defend the remnants of America from all manner of crazed mutant beasts, murderous rogue robots, and anarchist raiders.
Wasteland 3's uniquely twisted humor and peerless branching narrative makes the story every bit as engaging as the deep turn-based tactical combat, which carries CRPG traditions with grid-style combat designs of XCOM. Equip your heroes with all kinds of crazed apocalypse weaponry and splatter your enemies' brains as you battle to save Colorado from its warring factions. — Jez Corden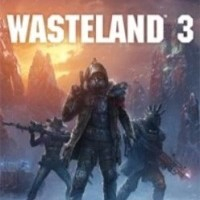 (opens in new tab)
Wasteland 3
Wasteland 3 is an incredible apocalyptic RPG from Microsoft team InXile. From the original creator of Fallout and its predecessor, Wasteland, Wasteland 3 is a classic turn-based CRPG where your choices can massively influence missions and ultimately, the ending of the game itself. Brutal combat meets equally brutal humor in this radioactive RPG experience.
Buy from: Microsoft (opens in new tab)
Pillars of Eternity
Pillars of Eternity is another CRPG style classic role-playing game, heavily inspired by the likes of D&D with a vast and winding branching storyline set in an original universe of Eora.
A deadly malady has afflicted the nation, with increasing numbers of children being born "hollow," mindless, without a soul of their own. As you arrive in the area, a mysterious mystical force bestows you with unique powers, transforming the player into a Watcher. Rare individuals with the ability to peer into the present and past lives of souls, Watchers are eventually driven mad by the whispers of the dead. Your powers put you on a collision course with a subversive cult known as The Leaden Key, whose presence seems tied to the curse of the hollowborn, as well as various other dark happenings in the country. It's on you and a hodgepodge of eclectic characters to unravel the conspiracy, and rescue yourself from madness along the way.
Pillars of Eternity is an incredible RPG where your choices really matter. The depth of its tactical combat can be difficult to penetrate, especially with a gamepad, but it's also incredibly satisfying to plan and execute strategies using the tools available — of which there are many. Play as a transforming druid, a pet-wielding hunter, a powerful wizard, or a psychic soul-manipulating cipher in this landmark tactical RPG. — Jez Corden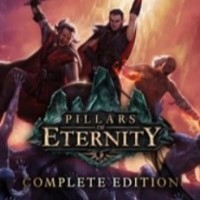 (opens in new tab)
Pillars of Eternity
Pillars of Eternity is a modern reimagining of classic CRPGs like Baldur's Gate, with heavy D&D-inspired gameplay mechanics set in an original universe. As an unwilling and newly anointed Watcher, your uncanny ability to peer into the souls of the dead puts you on a collision course with a dangerous cult that threatens the entire world.
Buy from: Microsoft (opens in new tab)
Divinity: Original Sin 2
It's not easy to find excellent Dungeons & Dragons-style RPGs on Xbox, but one you absolutely can't miss is Divinity: Original Sin 2. As an explorer in the vibrant and varied fantasy world of Rivellon, you and up to three of your friends can travel throughout its varied regions, completing numerous side quests and roleplaying in several engaging ways.
With four races, 14 different classes to choose from, and a staggering number of talents and skills to fine-tune your character with, Divinity: Original Sin 2 gives you all of the options you could ever want for playstyle variety. Depending on how you build your character, you can become a silver-tongued smoothtalker who can charm and persuade your way out of dangerous situations, a brutish thug who intimidates everyone you meet, an exceptionally stealthy thief, and more. You're also completely free to play the game however you'd like, as the state of the world and story will constantly change to adapt to the choices you make throughout your journey.
Combat in Divinity: Original Sin 2 is turn-based, with a significant emphasis on positioning. You get a set amount of AP (Action Points) each turn, which are spent on movement, attacks, defensive abilities, and spells. As you might expect, melee fighting is all about close-range combat with heavy-hitting attacks, critical strikes, and crowd control, while rangers and mages benefit from taking high ground positions and peppering foes from afar. You can also use your skills in collaboration with your party members for devastating combos; for example, by stunning an opponent with your knight-style brawling character, you'll make it significantly easier for an assassin teammate to land several critical blows on them before they can react. These synergies make the game a blast to play with friends.
The game also deserves heaps of praise for its presentation. It's one of the most detailed top-down RPGs available, and its gorgeous art direction also makes it one of the prettiest. On top of that, nearly all of the dialogue in the game is voice-acted beautifully, making it incredibly easy to get immersed in both the large, grander story as well as the smaller and more personal narratives. — Brendan Lowry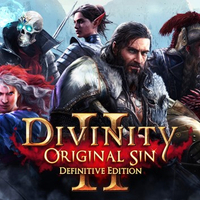 (opens in new tab)
Divinity: Original Sin II
Similar to Pillars of Eternity and Wasteland 3, Divinity: Original Sin II takes the classic CRPG formula and revitalizes it for modern audiences, with a fully 3D world complete with co-operative multiplayer in a vast medieval fantasy landscape.
Buy from: Microsoft (opens in new tab)
Windows Central Newsletter
Get the best of Windows Central in your inbox, every day!
Jez Corden a Managing Editor at Windows Central, focusing primarily on all things Xbox and gaming. Jez is known for breaking exclusive news and analysis as relates to the Microsoft ecosystem while being powered by caffeine. Follow on Twitter @JezCorden and listen to his Xbox Two podcast, all about, you guessed it, Xbox!