Xbox Live Gold is your gateway to multiplayer on console, with almost two decades the go-to Xbox subscription. With more games than ever built with multiplayer in mind, the online membership ensures you're getting the best value from your Xbox One and Xbox Series X|S libraries.
But last year brought network-wide changes, shaking up the Xbox Live Gold offerings for the latest console generation. Microsoft lifted the paywall for free-to-play content, and in the process, axed the mandate for some of the most popular games on the market. The company also continues to offer regular free Games with Gold, but with quality on the decline, as Xbox Game Pass takes center stage. Here's what's happening with Xbox Live Gold for 2022 and whether the subscription is right for you.
Xbox Live Gold Subscription
Bottom line: Xbox Live Gold remains a staple essential when using Xbox One and Xbox Series X|S online unless exclusively tied up in free-to-play titles. The value in the subscription comes entirely from its multiplayer perks, with Gold-exclusive rewards on the decline in 2022.
For
Multiplayer for all Xbox games
Affordable, especially when purchased upfront
Four free games every month
Exclusive discounts
Against
Games with Gold program is a mixed bag
Not for those who only play free-to-play games
Xbox Game Pass Ultimate provides much better value
Xbox Live Gold: Price and availability
Xbox Live Gold is available as a monthly subscription for $9.99 per month in the U.S. and over 40 additional territories. It's also available in upfront installments for savings on the usual monthly rate, priced at $24.99 for three months, $39.99 for six months. Xbox Live Gold is available through a 12-month prepaid membership for $59.99 via third-party retailers like Amazon, GameStop, and Walmart, although no longer through Microsoft. This tiered pricing structure makes it better to purchase Xbox Live Gold in bulk upfront, over the monthly fee.
Microsoft's all-inclusive Xbox Game Pass Ultimate subscription includes Xbox Live Gold, too, coupled with Xbox Game Pass for console and PC, cloud gaming on mobile, and other perks like EA Play. The subscription is available for a flat $14.99 monthly rate in the U.S. While Xbox Game Pass Ultimate offers considerably more perks, you can't buy it discounted in bulk.
While Microsoft outlined plans to increase Xbox Live Gold pricing back in January 2021, it later reversed the decision following widespread backlash.
Xbox Live Gold has changed: What's new?
Microsoft rolled out sweeping changes to Xbox Live Gold back in 2021, shaking up the value proposition for Xbox One and Xbox Series X|S owners. The drastic policy shift changed up a subscription that's gone untouched in years, opening previously paid features to any Xbox console owner. That chiefly includes dropping the Xbox Live Gold requirement on free-to-play multiplayer titles, plus opening multiple social features to all on Xbox.
Xbox consoles have required an Xbox Live Gold membership to access online multiplayer since their inception, but changes introduced last April dropped that mandate for free-to-play games. You no longer need to pay the monthly fee on many popular titles, including Fortnite, Call of Duty: Warzone, Halo Infinite, and Apex Legends, to name a few. While all paid Xbox games still require Xbox Live Gold, those with zero-cost entry are entirely free on Xbox One and Xbox Series X|S.
The platform also lifted the Xbox Live Gold requirement on Party Chat and Looking for Group (LFG) on Xbox consoles, two popular social features for multiplayer. The former, Microsoft's staple voice chat system for Xbox, finally opened communication among all players. The LFG system also provides a platform to search for teammates and like-minded players across the Xbox network, filtering users by game and various social preferences.
Changes to Xbox Live Gold undoubtedly changed the value of the subscription, bringing various features, once exclusive to paying customers, to all users. It means that Xbox Live Gold isn't for everyone, and depending on your preferred games, it could be a waste of your money. This review lays out some of the top perks enabled by Xbox Live Gold today and whether the price tag is worthwhile for you.
It's worth adding that these changes came during a time of change for Xbox Live Gold, with further tweaks potentially ahead over the coming years. Changes made in 2021 shadowed botched plans to increase Xbox Live Gold pricing, increasing monthly costs, and doubling annual pricing to $120 per year. Those plans were later reversed in response to pushback, with Microsoft committing to current pricing while shaking up its free-to-play approach.
The net result offers better value to all right now, but it's clear Microsoft is keen to shake up Xbox Live Gold, especially with the continued success of Xbox Game Pass. With more changes likely to come, it's worth reassessing whether Xbox Live Gold is for you and the alternative plans available in the Xbox ecosystem.
Xbox Live Gold: What you'll like in 2022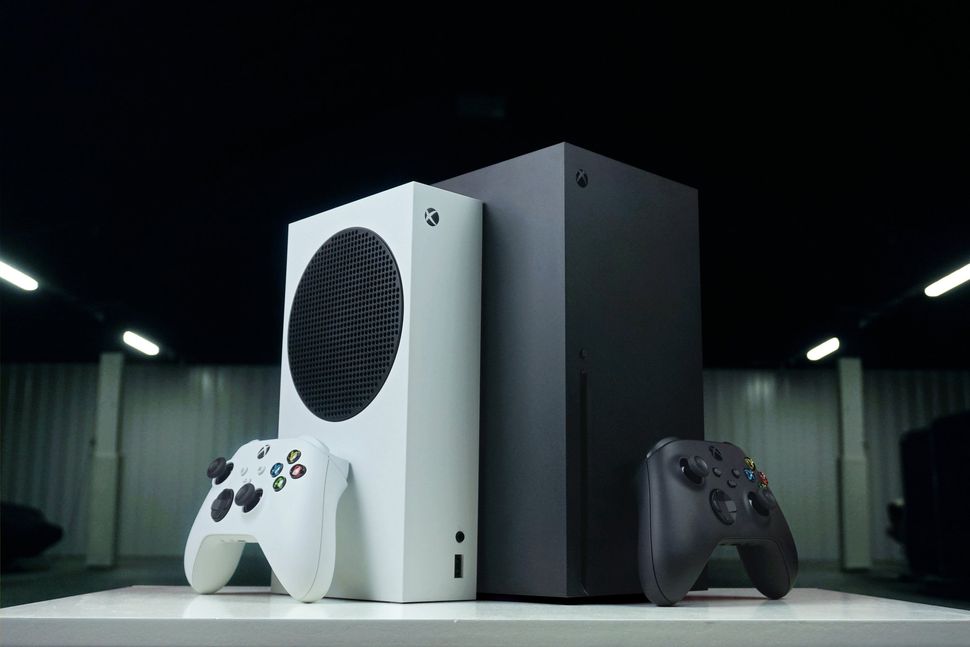 Xbox Live Gold comes with various benefits for Xbox One and Xbox Series X|S owners, foremost delivering the best of Microsoft's online services. It enables access to the whole multiplayer experience across the Xbox network, coupled with exclusive subscriber benefits. Xbox Live Gold's offerings have evolved with time, but it remains an essential membership for Xbox consoles.
The subscription unlocks access to staple Xbox features, and multiplayer is the defining component that justifies that price tag. From competitive multiplayer shooters to cooperative adventures, Xbox Live Gold is vital to playing console games online with friends. The subscription grants access across thousands of Xbox experiences, drawing the best value from purchased titles. Some may criticize the move, with free multiplayer gaming the norm on PC, but it's the reality of gaming on modern Xbox and PlayStation consoles.
Recent changes to Xbox Live Gold impact free-to-play games, which only apply to a subset of the Xbox Live userbase. Only those cycling through the small free library will benefit from the policy, whereas top franchises from Call of Duty to FIFA still require a paid membership. Unless exclusively playing free titles like Call of Duty: Warzone, Fortnite, and Apex Legends, you'll need to lean on the paid subscription or limit the titles you play.
Microsoft's Xbox network has proven consistently reliable in recent years, with sturdy connectivity, proven security, and generally infrequent outages. The monthly Xbox Live Gold subscription all feeds into supporting the underlying Xbox service by contributing to servers, maintenance, and daily operations. Yes, Microsoft could easily offer those Xbox Live Gold benefits for free, but it's all part of the price of the closed Xbox ecosystem.
Xbox Live Gold's merits don't just sit with multiplayer, with the service also stowing exclusive benefits for members. The "Games with Gold" program, first debuted back in 2013, continues to provide free Xbox games regularly. Microsoft also serves various subscriber-only discounts and "Free Play Days" for demos of paid titles. They're not singular reasons to subscribe but welcomed bonuses for those invested in the multiplayer services.
Games with Gold provides no-cost rewards to all Xbox Live Gold subscribers, with four games every month — two for Xbox One and two backward-compatible Xbox 360 games. Each title must be manually claimed, with each monthly quartet often valued between $50 and $100. The titles are rarely new or relevant, with a drop in perceived quality as of late, but they're still free titles to bolster your library.
Microsoft also hosts "Deals with Gold," spinning out weekly Gold-exclusive discounts across Xbox One titles. Members may also see further price reductions on seasonal sales, making it a handy addition for those virtual shopping sprees.
Xbox Live Gold currently costs $10 per month when purchased monthly, which falls in line with many digital subscriptions available today. The real value comes when purchasing a membership in one upfront installment, where 12-month codes over halve the cost at $60 per year. That pushes Xbox Live Gold to an incredibly affordable price, making it easier to recommend to undecided Xbox owners.
Microsoft also has some lucrative incentives for families, applying one Xbox Live Gold membership to all accounts on the same console. Families using several Xbox profiles on one shared device automatically share the benefits of Xbox Live Gold perks, so you don't need to double-dip on the subscription. It's an ideal means to bring the whole family on board.
For many Xbox owners, investing in Xbox Live Gold is a no-brainer. It's mandatory for most multiplayer experiences, and for many, it's an assumed cost of using the console. Those existing subscribers likely don't need convincing Xbox Live Gold is worth the entry, and free-to-play changes had only a minor impact on the subscription's value. While some may push back against paying for multiplayer access, you're getting a pass to a consistently robust and reliable network for gaming.
Xbox Live Gold: What's not good in 2022
While Xbox Live Gold delivers upon all its promises, unlocking the full multiplayer experience on Xbox consoles, the subscription has its shortcomings. For some, it's the concept of paid multiplayer, whereas free online gaming is an overlooked luxury for many on PC. But the subscription's current offering has also fallen under scrutiny, especially given past changes to free-to-play gaming.
While paying for online multiplayer has proven the norm for Xbox, that's not to say it's dodged heavy scrutiny at times. According to reputable reports, Microsoft even looked to phase out paid multiplayer back in 2019, as Xbox Game Pass takes the spotlight moving forward. The recent tweaks to free-to-play multiplayer have since materialized in a move that, for some players, could eliminate the need for Xbox Live Gold.
Free-to-play games now make up some of the most popular Xbox games like Fortnite, Call of Duty: Warzone, Halo Infinite, and Apex Legends. There's a valid argument to cancel your Xbox Live Gold subscription if among those only using a console for those no-cost titles. That hugely restricts which experiences you can play, but it's an ideal way to save on your upgoing gaming costs.
Previous Xbox Live Gold-exclusive features are also freely available, including Party Chat and LFG services, following the changes made to the service last year. They likely shouldn't have been locked behind a paywall to begin with, yet they're still lost benefits of the subscription. It's now explicit that Xbox Live Gold solely aims to provide a full-fledged multiplayer experience rather than a blanket "all-inclusive" online service.
But it's clear Xbox Live Gold has fallen out of favor in recent years, with Microsoft doubling down with its Xbox Game Pass subscription. The Netflix-style subscription serves hundreds of games for a flat monthly fee, including all Microsoft-made titles from launch and various third-party experiences. There's also the Xbox Game Pass Ultimate subscription, its all-inclusive tier, which bundles Xbox Game Pass for Xbox and PC, Xbox Live Gold, EA Play, and Xbox Cloud Gaming into a single $15 plan.
Xbox Game Pass continues to score heavy-hitting deals, from popular existing Xbox games, to those upcoming, launching directly into the service. That ranges from in-house exclusives like Halo Infinite and Forza Horizon 5, while Ubisoft's Rainbow Six Extraction recently hit the service day and date. The benefits of recent Microsoft acquisitions like Bethesda Softworks have also failed to trickle down to the "Games with Gold" program, while the best Xbox Game Pass games only get better.
Microsoft wants to sell you Xbox Game Pass, and as its newest focus for the platform, Redmond has aggressively pushed this new monthly model. Meanwhile, Xbox Live Gold feels like a necessity, something you have to buy, lacking the perceived value of Xbox Game Pass. That's the difference in the image of each service, which can make Xbox Live Gold feel somewhat lackluster, in comparison.
Xbox Live Gold in 2022: Is it worth it?
You should buy this if ...
You want to play multiplayer games on Xbox One or Xbox Series X|S
You want an affordable subscription (best when paid upfront)
You don't want Xbox Game Pass Ultimate
You shouldn't buy this if ...
You want affordable games (Xbox Game Pass is better)
You only play free games like Fortnite, Call of Duty: Warzone, and Apex Legends
You only use Xbox services on Windows PCs
Xbox Live Gold upgrades your Xbox gaming experience, and while it has changed over the years, the service still serves the same purpose for most. It's the only gateway to playing multiplayer games on Xbox One or Xbox Series X|S, although the value will vary on each user. While frequent online gaming across various titles demands Xbox Live Gold, those who prefer singleplayer games, or stick to popular free experiences like Fortnite and Call of Duty: Warzone, have little reason to pay up.
Xbox regulars shouldn't overlook Xbox Game Pass Ultimate, Microsoft's new higher-tier subscription, bundling Xbox Live Gold alongside other benefits. It costs more, at $15 per month, but unlocks hundreds of games in the price as one of the best deals in modern gaming.
Free-to-play changes also mean that many of the most popular Xbox games no longer require Xbox Live Gold, especially suited to casual users who play only a few titles and can't justify the subscription for infrequent gaming sessions. But the moment you stray away from this curated list, investing in a 12-month Xbox Live Gold membership delivers the best value out there.
Matt Brown was formerly a Windows Central's Senior Editor, Xbox & PC, at Future. Following over seven years of professional consumer technology and gaming coverage, he's focused on the world of Microsoft's gaming efforts. You can follow him on Twitter @mattjbrown.