Xbox Live Gold changes: Free-to-play multiplayer, pricing, and everything to know
Microsoft's Xbox Live Gold subscription sees its biggest changes to date in 2021.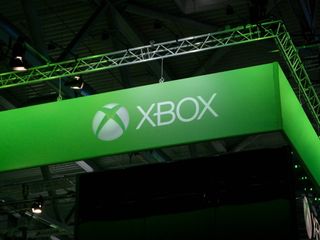 (Image credit: Matt Brown | Windows Central)
Two decades on, and Xbox Live remains a staple of Microsoft's gaming efforts, fundamental to its Xbox home consoles, and touching PCs and mobile too. That's coupled with its long-running Xbox Live Gold subscription, a monthly membership unlocking its full suite of online features, including multiplayer, party chats, and exclusive bonuses. But the gaming network, and Xbox Live Gold, have undergone a significant revamp, laying out wide-reaching changes for all.
Here's what's just changed with Xbox Live and Xbox Live Gold in 2021.
What's changing with Xbox Live Gold?
Microsoft has shaken up its Xbox online services this year, with some of the most extensive changes to date for Xbox Live. It skews the value proposition of its Xbox One and Xbox Series X|S consoles, making online multiplayer more accessible and better positioning its services against the competition. That all stems from an ongoing effort to reshape its subscription portfolio, changing up the value of Xbox Live Gold as Xbox Game Pass takes the spotlight.
The new changes for Xbox Live Gold impact its online multiplayer, the subscription's primary draw since its inception. Microsoft has lifted the requirement for Xbox Live Gold to play free-to-play titles online, making these true no-cost experiences on the platform. That mimics a similar policy seen on PlayStation consoles, with no PlayStation Plus requirement for free-to-play games.
This massive policy shift impacts a considerable slice of Xbox owners, with free-to-play titles among the top games played today. Experiences include Fortnite, Call of Duty: Warzone, and Apex Legends, all drawing millions with no upfront cost. Microsoft has now rolled out these Xbox Live Gold changes, and multiplayer automatically works across these titles, subscription-free.
While Microsoft didn't hugely publicize how this impacts Xbox Party Chat, the feature has also gone free this year. The voice chat feature previously required an Xbox Live Gold membership but is now complimentary on Xbox One and Xbox Series X|S consoles. Xbox users can talk over a private voice chat, ideal for communicating while playing various games. The Looking for Group (LFG) feature used to find like-minded players online also went free this April.
Microsoft has also dropped the Xbox Live branding, steadily adopting the Xbox network branding moving forward. However, the Xbox Live Gold name will remain as is — a move designed to help better distinguish the underlying service from the paid subscription.
When will these Xbox Live Gold changes arrive?
The new changes to Xbox Live Gold are now rolling out on Xbox consoles. Following the change, free-to-play multiplayer games are now playable on any account with or without an Xbox Live Gold subscription. Some titles, like Call of Duty: Warzone and Destiny 2, issued mandatory updates related to the change, which must be installed before accessing free-to-play multiplayer. The release follows what looked to be a somewhat reactionary announcement in January, with several weeks of testing through the Xbox Insider Program.
Which multiplayer games will be free-to-play online?
Microsoft made a sweeping change across the Xbox platform, unlocking multiplayer across all free-to-play content on Xbox One and Xbox Series X|S consoles. That includes many of today's best Xbox games, including Fortnite, Call of Duty: Warzone, and Apex Legends. Other highlights include Destiny 2, Hyper Scape, ROBLOX, SMITE, Warframe, and World of Tanks, to name a few. Future titles that launch for free on Xbox consoles will come with the same exemption from Xbox Live Gold restrictions. Here's the full list of free-to-play titles that don't require Xbox Live Gold on Xbox One and Xbox Series X|S:
3on3 FreeStyle
Aegis Wing
APB Reloaded
Apex Legends
Armored Warfare
Battle Ages
Battle Islands
Battle Islands: Commanders
Bless Unleashed
Brawlhalla
Call of Duty: Warzone
Crackdown
Crackdown 2
Crimson Alliance
Crossout
CRSED: F.O.A.D.
Darwin Project
Dauntless
DC Universe Online
Dead or Alive 5 Last Round: Core Fighters
Dead or Alive 6: Core Fighters
Defiance 2050
Destiny 2
Doritos Crash Course
Dungeon Defenders II
Enlisted
Eternal Card Game
Family Game Night
Fishing Planet
Fortnite
Galaxy Control: Arena
Gems of War
Happy Wars
Harm's Way
Hawken
Hyper Scape
Killer Instinct
Korgan
Minion Masters
Neverwinter
Outriders (Demo)
Paladins
Path of Exile
Phantasy Star Online 2
Phantom Dust
Pinball FX2
Prominence Poker
Realm Royale
Rec Room
Resident Evil Revelations 2
ROBLOX
Rocket League
Rogue Company
Skyforge
SMITE
Spacelords
Spellbreak
Star Trek Online
Techwars Global Conflict
TERA
The Four Kings Casino and Slots
Too Human
Trove
Vigor
War Thunder
Warface
Warframe
World of Tanks
World of Warships: Legends
Yaris
Is the cost of Xbox Live Gold increasing?
No — while Microsoft previously outlined plans to increase the cost of its Xbox Live Gold membership, the company changed course following widespread backlash among users. The price of Xbox Live Gold would double for many under the proposed changes, changing to $60 for six months versus the previous $60 12-month subscription. Xbox Live Gold members on a per-month payment would also see their plans increase $1 per month, at $11 per month. This adjustment is no longer planned.
Microsoft first detailed plans to change Xbox Live Gold pricing back in January, citing "changes in regional marketplaces," and increased investments in the Xbox network. The negative response saw it backtrack less than 24 hours later, with no planned changes to the value of Gold. It also used the opportunity to announce changes around free-to-play titles, which set work in motion over the following months.
While Xbox Live Gold pricing could increase later, Microsoft remains committed to current prices, at least right now. That further distances the subscription from the all-inclusive Xbox Game Pass Ultimate tier, currently costing $15 monthly or $180 a year, including Xbox Live Gold alongside other benefits across the platform.
Is Xbox Live Gold worth it in 2021?
These latest changes to Xbox Live Gold represent its biggest evolution since its launch on the original Xbox, leaving some to question whether they need the subscription in 2021. It's fair to say there's less reason to purchase the membership after these changes, with previous member-only benefits now freely available on the consoles. But Xbox Live Gold still plays a crucial role, underpinning the online multiplayer for all other titles on the platform.
For those who exclusively play Fortnite, Call of Duty: Warzone, or other free-to-play games on Xbox, these changes could net some savings on that monthly cost. These top titles can all be played subscription-free, coupled with free Party Chat access to communicate with friends. But straying beyond the small pool of free games, Xbox Live Gold is essential for online multiplayer. That's a decision unique to you but worth consideration following the switch-up.
(opens in new tab)
Xbox Live Gold (12 Month Code)
Xbox Live Gold remains Microsoft's go-to subscription for multiplayer gaming on Xbox One and Xbox Series X|S consoles. Upcoming changes allow you to play free-to-play games online without a subscription, but with the requirement still in place for other titles.
Matt Brown is Windows Central's Senior Editor, Xbox & PC, at Future. Following over seven years of professional consumer technology and gaming coverage, he's focused on the world of Microsoft's gaming efforts. You can follow him on Twitter @mattjbrown.
I don't play multiplayer games, so going gold was never for me. However, included free games was cheaper than me buying a handful of random games every few months to try out, even at pre-owned prices. So it was a no-brainer for the likes of me who don't really care for playing only what's trending or the latest multiplayer game set. When it comes to gamepass I only upgraded because it was $1 to do so, otherwise I'd have been content with the handful of games every month. However, since playing gamepass it really has manged to itch that random game itch. For the likes me, it's super great value for money, but honestly I could go back to paying just for gold and continue playing the random game that are given to me. I would not have continued to pay for gold if it had doubled in price like they suggested. The dollar increase probably is starting to push it for me now as well. The xbox titles are aging already and pre-owned content is still a thing, even if I do prefer digital because I'm too lazy to change a disc. That said, for people with kids, where the kids don't mind playing multiplayer on the free to play games anyway, it's going to be a nice savings for them. The biggest thing I'd miss is going from gamepass or gold is the Microsoft reward points. I earned around $140 from them, more than enough paying for gold or gamepass as a result.

You were grandfathered in with that price change. It was for only for new subscribers and obviously that outrageous price was to get them to buy into Game Pass instead. Because like most of us, Microrosoft realizes that Gold is archaic service that has long stayed past it's welcome and it will have to close shop at some point to increase mind share in Game Pass and streaming. This is becoming more obvious with this gaming play-anywhere world Micrsoft is trying to create where some endpoints have no such requirement (e.g. PC) and others (like consoles) do.

This definitely should've happened a long time ago. Having to pay $60 a year in order to access free games that don't have the same barrier on p.c. or competitors is ridiculous.
On the other hand, I think that the four free games a month makes gold well worth it. 48 games a year for $60 and you get to own half of them. I see people complain all the time about the selection of games being released but at the end of the day, Microsoft is going to put their best games (first, second and third party) in GamePass first in order to get people to subscribe to that service since that is the real money maker. Enjoy gold while it lasts because I'm pretty sure it's on its way out. It just doesn't make sense in a GamePass future.

Good news. It should have been done a long time ago.

Still gonna keep my Game Pass sub, but this will be nice for a lot of people. I have a friend I play Destiny 2 with on PS4, because he didn't want to buy Xbox Live. I have both, so I just switched to PS4 for that. Putting an SSD in the PS4 Pro made it load faster than my One X anyway, lol.
This is a nice gesture for people who can only afford one service over the other, or neither. I know of non-gaming parents that buy consoles for their kids, but then refuse to pay for Live or PS+. So this will be great for those kids to be able to play with friends from school!
Windows Central Newsletter
Thank you for signing up to Windows Central. You will receive a verification email shortly.
There was a problem. Please refresh the page and try again.