State of Decay 2 will continue to evolve in 2022, upcoming update changes Infestations system
State of Decay 2 isn't done evolving, including Infestations preparing to get a lot more interesting.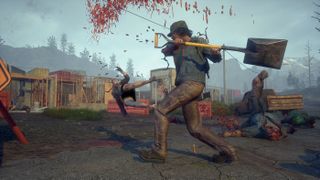 (Image credit: Xbox Game Studios)
What you need to know
State of Decay 2 is an ongoing post-apocalyptic community survival game that pits players against hordes of dangerous zombies.
Undead Labs has supported the title for years with constant updates and new features, which will continue through 2022 with brand-new content.
One upcoming update will revamp Infestations, making them more communicative, and a more direct threat to players and their communities.
Players will be more aware of how Infestations work, while Infestations will actually specifically target players and can even take over outposts.
State of Decay 2 is a fascinating survival game from Undead Labs and Xbox Game Studios, which tasks players with carefully cultivating a community of survivors constantly under threat from hordes of zombies and violent Plague Hearts. SoD2 wasn't a perfect game when it released despite its intriguing premise, but Undead Labs has surprised players by constantly tweaking and adding to the experience for over three years with plenty of updates. In a recent State of Decay 2 stream, the team detailed some of their plans for future support, including an upcoming update targeting the Infestations system.
Undead Labs has plans for several content updates for State of Decay 2 in 2022, which will continue to integrate various game mechanics and previous updates to create a more seamless experience for players. The team utilizes internal and community feedback to dictate the direction of future updates, which has resulted in State of Decay 2 being a substantially different (and massively improved) game compared to its initial release back in 2018. One major update currently in the works will rework how Infestations work in SoD2.
Infestations are an important system in State of Decay 2, in which hordes of zombies can take over buildings in the area. In the planned future update, Undead Labs is looking to implement the following changes:
More transparent communication and UI. Undead Labs wants to make it more clear to the player exactly how Infestations work, including how hordes can be dispatched from large Infestations to create new Infestations in adjacent areas, and how imminent potential threats from Infestations are.
Infestations are more dangerous. Infestations are currently relatively random, and once in place don't pose any active threat to players (numerous Infestations can reduce morale, but don't actually increase the danger). With the update, Infestations will be considerably more dangerous, with several important changes including:

Infestations will be able to create new hordes over time to establish new Infestations, which will seek to grow in the direction of player bases and outposts
Infestations will possess the ability to take over outposts and wrest control of those areas from players by sending hordes to attack them
Infestations will be able to lay siege to player bases and communities using created hordes

Plague Hearts create Infestation hordes. Infestations will be created by Plague Hearts, which now have an increased feeling of intelligence and conscious violent intent towards players. Plague Hearts have a chance of creating zombie hordes, which can establish Infestations in new buildings, and then grow from there.
Many other changes and tweaks. These are the biggest changes, but Undead Labs is working on a huge number of smaller tweaks and additions to tie in with these changes, including considering the possibility of allowing players to install defensive traps at outposts, considering how Infestations are formed after all Plague Hearts are destroyed, and more.
These changes and more all work together to ensure that Infestations pose a very real threat to players, especially at higher difficulties, and make it much more consequential for players to ignore the growing number of Infestations on the map (something that many players do with how Infestations currently work). Of course, this update is one of many Undead Labs is planning for 2022, all of which will further improve the zombie surviving experience in State of Decay 2 beyond what the game was at launch.
Undead Labs is also actively working on SoD2's sequel, State of Decay 3, which is expected to be a massively expanded game over its predecessor. The title is pretty mysterious, but is being built by a larger team and is backed by the full support of Xbox Game Studios. Undead Labs is also known to be expanding its team, going on a recent hiring spree.
State of Decay 3 currently doesn't have a release window, but when it releases could very well be one of the best Xbox games for zombie survival fans.
If you haven't experienced State of Decay 2 yet (or it's been a while), the game is currently available through Xbox Game Pass and is absolutely worth visiting.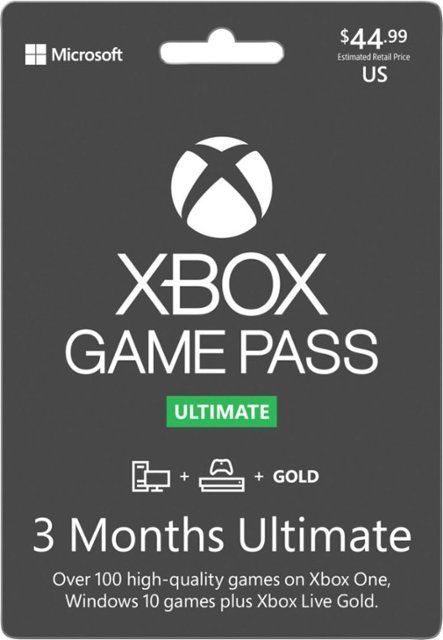 A catalog of games
(opens in new tab)
All your gaming needs, in one subscription.

Is the Xbox Game Pass Ultimate the best value in all of gaming? It's possible. Ultimate bundles your Xbox Live Gold subscription, an Xbox Game Pass subscription for both Xbox consoles and Windows PCs, and Xbox Cloud Gaming for on-the-go. That means access to hundreds of games, with more added all the time, for a single monthly subscription cost.
Zachary Boddy (They / Them) is a Staff Writer primarily focused on covering the latest news, the best Xbox and PC games, and the most interesting hardware. They have been gaming and writing for most of their life, and have been with Windows Central and its sister sites since 2019. While originally brought on to write about all things Minecraft, Zachary has since expanded to write about practically everything that Windows Central covers. You can find Zachary on Twitter @BoddyZachary.
I just want SoD3 now. I have put hundreds of hours into SoD2 and no amount of updating is ever going to get me back into that game but it's been nearly 4 years since SoD2 so I really expect an update and a gameplay reveal soon (E3 this year). I want to see it by the beginning of 2023 as by then it will have had 5 years of development time.

If they put as much care and hard work into 3 as they've done in updating and improving 2, then we should be in for a great game. These guys really stick by their work and while 2 wasn't perfect by any means, you can see the studio is still very much enjoying exploring the evolution of the concept. My only hope is that 3 is slightly more grounded, or there is at least a mode that feels like a true zombie survival sim and less of a cartoony action zombie sim

I hope that part 3 is more like the trailer seems to be, centering on one person out on their own surviving, and less of a community babysitting affair. Have other communities to help out, but that shouldn't be the end-all be-all of the game if you choose not to carry out a mission for them. One thing that Days Gone did right was the ability to explore and do things at your own pace with no penalty. And please let it be story-driven and not just an afterthought

Decided to crank things up and play in dread mode the other day. Within 24 hours half my community was dead, we had no working cars and we were starved of food and meds, surrounded by a near continuous horde of plague zombies. It did not end well and I quit before my anxiety levels reached the red line. Has anyone ever actually created a strong, thriving community in dread mode??
Windows Central Newsletter
Thank you for signing up to Windows Central. You will receive a verification email shortly.
There was a problem. Please refresh the page and try again.