Everything announced during Xbox Developer_Direct
New info for Elder Scrolls Online, Minecraft Legends, Forza Motorsport, Hi-Fi Rush, and Redfall.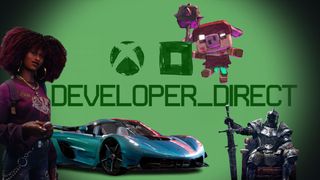 (Image credit: Windows Central)
Today, Xbox and Bethesda hosted their very first Xbox Developer_Direct. This is a brand-new showcase that gives viewers insight into upcoming games from the developers working on them. During the roughly 44 minutes, the presentation provided information about a major update for The Elder Scrolls online as well as gameplay and other information for Redfall, Minecraft Legends, and Forza Motorsports.
Everything announced during the Xbox Developer_Direct
You can watch the Xbox Developer_Direct here or read the sections below to see what was revealed about these upcoming Xbox games.
Minecraft Legends is up for preorder with an April release date
The upcoming Minecraft spinoff, Minecraft Legends, is an action-strategy game from Mojang Studios and Blackbird Interactive. During the Xbox Developer_Direct, we got to see footage of the game's PvP mode, which pits two teams of up to four players each against each other. It's clear that players must rely on communication and work together if they want to win.
Arenas are procedurally generated, meaning players will never experience the same place twice. So it's important to think quickly, adapt to the situation, and combine gathered materials in order to defeat the other team's base. Of course, players must defend their own base in the process or risk defeat themselves. There are various methods for protecting your team like building defensive structures and powerful weapons.
As part of the presentation, the release date for Minecraft Legends was finally revealed as April 18. 2023. It is currently up for preorder and will launch on all major platforms including Xbox Series X|S, Xbox One, Windows PCs, PS5 and PS4, and Nintendo Switch. If you'd like to learn more about the game, check out our Minecraft Legends ultimate guide.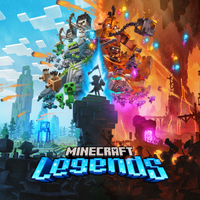 Minecraft Legends | Preorder at Xbox
Work together in groups of up to four players as you seek to defeat an enemy team by destroying their base. Minecraft Legends relies heavily on teamwork and gives players plenty of opportunities to build defensive structures to protect their own base as well as powerful weapons to demolish their opponents' base.
Forza Motorsport is designed with extremely realistic visuals
Chris Esaki creative director for Turn 10 Studios introduced this segment explaining how the studio has done all it can to make this game look good and feel good too. Damage and dirt buildup is unique to each car as the software works to realistically reflect lighting and create authentic-looking grime.
There are over 500 cars and players will be able to explore five different locations including the Kyalami track in South Africa. Real-time ray tracing and detailed rendering features bring unmatched realism to this game. Forza Motorsport releases sometime in 2023.
Hi-Fi Rush rhythm action game is available today
Hi-Fi Rush is a rhythm action game where every button press pushed in time with the beat improves upon your combat while also building upon the soundtrack. Players take on the role of Chai, who — as the result of experimentation — can sense the rhythms of the world. He's also an aspiring rock star which feeds well into his musical talents.
Everything in this world moves to the beat including cutscenes and bosses. To help players keep to the rhythm clear markers appear on the screen to help keep time. Hi-Fi Rush is available now on Xbox and PC and is also on Xbox Game Pass as well.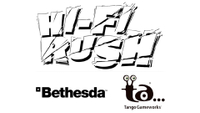 Take on the role of Chai, a young man who can sense the rhythm of the world as he matches to those beats in order to defeat various baddies in this rhythm action adventure.
Shadow Over Morrowind revealed for The Elder Scrolls Online
The Elder Scrolls Online has been around since 2014 and has remained popular throughout the years thanks to the many impressive updates is receives regularly. Today during the Xbox Developer_Direct,, Zenimax Online Studios explained that the next big update for this MMORPG will be called The Elder Scrolls Online: Shadow Over Morrowind and will be the last part of Legacy of the Bretons. The developers went further on to say that the Shadow Over Morrowind DLC will release for the MMORPG within the next few months.
As long-time Elder Scrolls fans will be excited to note, Shadow Over Morrowind brings players back to locations from The Elder Scrolls III: Morrowind that haven't been visited in decades. This big update will start with two new DLC, which includes The Elder Scrolls Online: Scribes of Fate and The Elder Scrolls Online: Necrom.
Scribes of Fate: This minor expansion, allows players to explore brand new dungeons within the Scrivener's Hall and Bal Sunnar in four-player PvE. It launches on Windows PCs on March 13, 2023 and then will come to Xbox Series X|S, Xbox One, and PlayStation on March 28, 2023.
Necrom: This next DLC is rather meaty bringing 30+ hours of story-driven content, two large new Morrowind locations to explore, two additional companions, and the brand-new Arcanist class. It releases for Windows PCs on June 5, 2023 with the Xbox Series X|S, Xbox One, and PlayStation versions launching on June 20, 2023.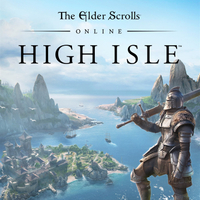 The Elder Scrolls Online: High Isle

The next big update to The Elder Scrolls Online will take players back to the province of Morrowind. Among the many exciting things coming with this upcoming DLC are new dungeons to battle through, new characters to unlock, the land of Morrowind to explore, and a new playable class to get acquainted with.
Buy from: Xbox (Upgrade) | Xbox (Collection)
Redfall brings unique characters with different skill trees vampire hunting
Vampires have infested and taken over Redfall, Massachusettes and it's up to players to fight them off. Players can play solo or with up to three others in multiplayer.
The Xbox Developer_Direct gave us a look at some of the various enemy types in Redfall. For instance, Shrouds bring dark mists and can meld into the floor to avoid taking a hit. But apparently destroying vampires angers the "vampire gods" and you'll have to face stronger threats that are sent your way.
A wide range of firearms are available to players and stakes can even be found in the overworld to customize your weapons. Redfall releases on May 2, 2023 and can be purchased on its own or played via Xbox Game Pass.
Excitement on the horizon
Some truly exciting titles are making their way onto Xbox this year and we cannot wait to check them out. Whether you're interested in racing games, FPS titles, strategy games, or open-world adventures this first Xbox Developer_Direct has something for everyone.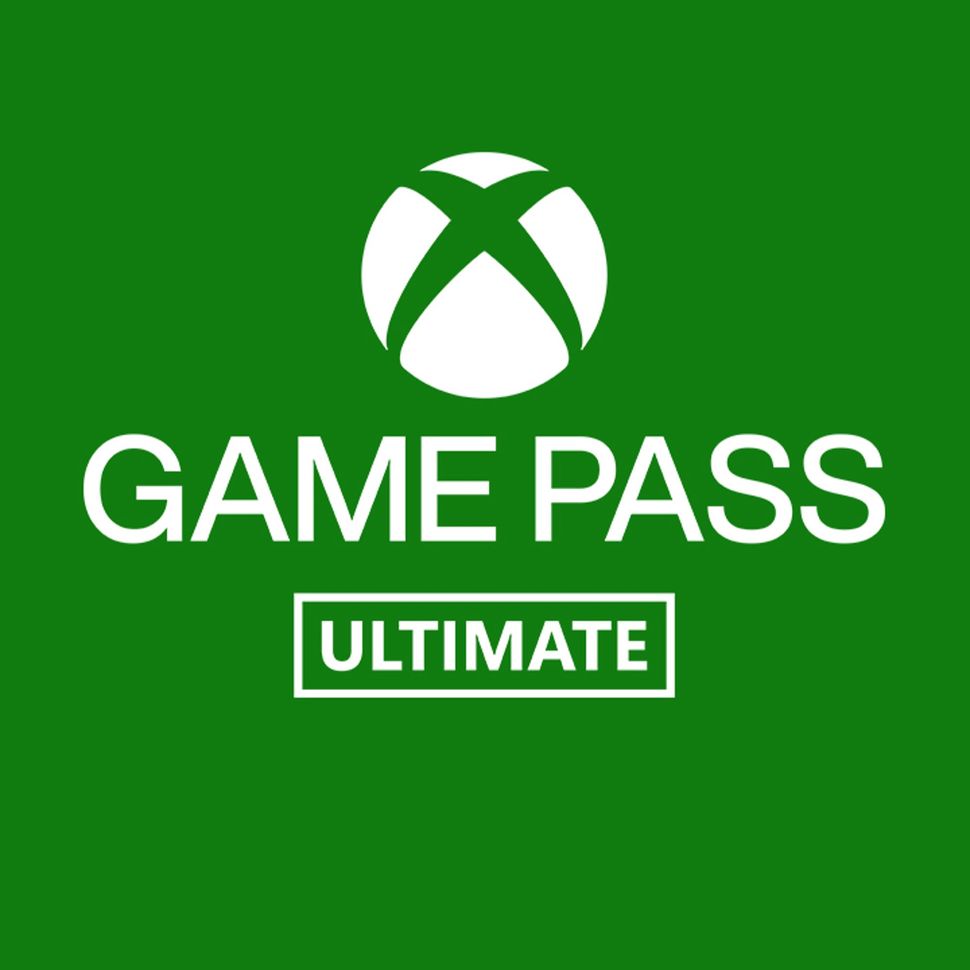 Minecraft Legends is a first-party Xbox Game Studios title, and that means it'll be available through Xbox Game Pass, PC Game Pass, and Xbox Cloud Gaming from day one. When Minecraft Legends arrives, Xbox Game Pass Ultimate will be the best way to play it.
Get the Windows Central Newsletter
All the latest news, reviews, and guides for Windows and Xbox diehards.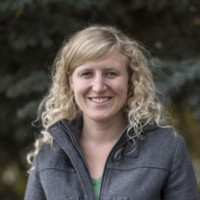 Self-professed gaming geek, Rebecca Spear, is one of Windows Central's gaming editors with a focus on Xbox and PC gaming. When she isn't checking out the latest games on Xbox Game Pass, PC, or Steam Deck; she can be found digital drawing with a Wacom tablet. She's written thousands of game guides, previews, features, and hardware reviews over the last few years. If you need information about anything gaming related, her articles can help you out. She also loves testing game accessories and any new tech on the market.