Gearbox Software opens new Quebec City office to expand game development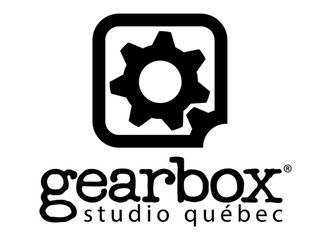 Gearbox Software, the PC-Xbox One-PlayStation 4 developer behind games like the Brothers in Arms and Borderlands series, is adding a second office in Quebec City, Quebec. While the developer has worked with other independent studios to help complete games in the past, this represents Gearbox's first major expansion.
The announcement included a quote from Gearbox's founder Randy Pitchford:
Gearbox says their new Quebec City office is working on an unnamed game project. At the moment, the only officially announced game from Gearbox is Battleborn, the MOBA-like team shooter that's due for release in May 2016.
This news comes just a few days after Fallout 4 developer Bethesda Game Studios announced it was opening its own second location, this time in Montreal.
Source: Gearbox Software
Those Canadian tax breaks are reeling everyone in!

Not if you live in Quebec

Been a while since they made something good. My hopes remain low.

Borderlands 2, and Borderlands the Pre-Sequel weren't good enough for you? O_o

BL2 was OK, but a definite step down from the first. I didn't like 2's character. The Pre-Sequel was just more of the same that grew old, just dumb humor and not much for substance. Handsom Jack was the saving grace of BL2, and he wasn't nearly as interesting in TP-S. Then I played the Battleborn beta, and it just wasn't good. It was a lifeless mash-up of TF2 and a MOBA, and it just didn't work.

They just moved to a new office in Frisco, TX.....

Now they just need to work on a new Brothers In Arms game.
Windows Central Newsletter
Thank you for signing up to Windows Central. You will receive a verification email shortly.
There was a problem. Please refresh the page and try again.