Get Ready For It: Smartwatch Fans is expanding... and rebranding!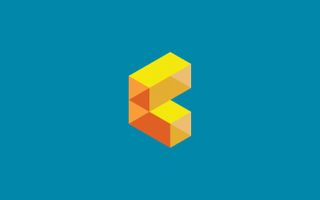 When we Welcomed Smartwatch Fans to the Mobile Nations family on January 1st of this year, we told the story of how the site came to be. In reality, we actually started 2013 with the goal of building a community and resource with a broader focus, covering not only smartwatches, but also other wearables and the broader world of connected devices often referred to as the internet of things.
The problem was, we couldn't find a domain name and brand that we loved. With the months rushing by and 2013 coming to a close and the urge to get a new community launched just as strong, we decided to not delay and get things rocking with the more niche-focused Smartwatch Fans. It's been a busy four months on Smartwatch Fans, and things are about to get a whole lot busier and way more fun.
We FINALLY have a name and brand we love for the destination we've been wanting to build, and later this month we'll pull the trigger on the change. We're going to keep the name a secret for now, but above you can gander at the awesome logo for the rebrand. Starting immediately, we'll begin ramping up the coverage on Smartwatch Fans to include more topics like connected fitness, connected home, connected automotive, connected toys and more. In fact, we've already expanded the discussion and help forums to cover this new range of topics, so the community participation can begin immediately.
We have big plans for where we're taking the new community. We're now living in the post-smartphone era. It's no longer a dream that every phone will be a smartphone - it's a certainty. And whether you're an Android, iOS, Windows Phone or BlackBerry user when it comes to your smartphone, this new site will become your preferred destination when it comes to all the things you can connect your smartphone to. Beyond our regular Mobile Nations personalities dropping by to contribute on the new site, expect to see a lot more new faces join in on the fun as we add to our passionate team of experts throughout 2014.
Guess our new name and win a Sonos Play:1!
You'll want to keep it locked to SmartwatchFans.com for the rebrand to kick in, but in the meantime and in true Mobile Nations fashion here's a chance to win an awesome prize. Leave a comment to this post taking a guess at what the new name will be. The first person who guesses right will win a Sonos Play:1 (opens in new tab) (and Sonos Bridge of course) the day we officially announce the new name.
It's pretty easy to guess. SmartwatchCentral.com

Exactly...SWCentral
Maybe CrackWatch
Or SWMore

Something tells me it has to do with the word "Connected". Just a hunch.

My guess will be Connected Media. Only cuz Connected world has been taken already...

I'd say Connected Central, they were talking about connected a lot in the article and the logo looks like a C

Domain name records search commence...

Hey, that was my guess!!!!

I'd ask.. 'Cortana.. any idea?'

Yeah, dat logo gives it away.

ooh i didnt think of it that way...

SmartWear.com SWEAR for short ;-)

No care for smartwatches really!

Even when Microsoft releases their windows phone compatible smartwatch?

Don't ever wear a watch and have no desire to wear a smartwatch. Just an extra thing to lose or charge lol

Charge? Why not low power tech?

iWatchBerry Central *fingercrossed*

You mean.. iWatchMoreCrackWindowsCentral.com

I'm not going to rush it. I'll think of something good. :)

That's nice. Any plans to rebrand WPCentral, since like the rest of the Mobile Nations it's about more than just phones?

The logo looks like a "LC" so I'm going with Living Connected, Live Connected or Life Connected.

boo to you. I was going say that one but when the page refreshed after logging in you just said it. You got it though, imo. The only one that makes sense.

Yea...put me down for 3rd place I agree.

Smartwatch Central. Yeah. Like the others said. WPC App for Android- Lenovo IdeaTab A3000

Wristbrandwarecentral.com

Life Connected, or Life Connected Central :)

Edit: I stuck every name.

CrackConnect...Just for you Kevin!

Thanks. I love it. But.... not it. :)

ConnectSmart/SmartConnect, ConnectedThings, ConnectedTimes or something along those lines... or maybe just Connected :p

WindowsPhoneWatch.com or WPW.com?

Off topic...but that vector image is looking amazing... Wallpaper?

Connectedlife.com / Connectedlives.com

It starts with N and ends in G.

A reverse whois lookup shows Mobile Nations registered n _ _ _ _ _ _ _ _ _ g.com on April 3rd.

Can we rebrand WPCentral to MSCentral then..?

Only if I can rebrand you to JackCentral.

Do it, rename him to JackCentral, lol.

You can if you want to. :D

TITCentral :))) the internet of things central

wearablesfans dot com >> Already Parked

ContextuALIVE or ContextuALIFE or ConTEXTURE

ConnectedFans, although ConnectedLife sounds good too.

SmartWear Fans
SmartWear Central
SmartWear.... Something

The heck? I thought it was a Microsoft announcement since the logo almost follows the new MS services logo pattern..

Connected Living or perhaps Live & Connected... or Amazeballs Wearables, yeah, that's probably it.

Amazeballs Wearables is pretty awesome. It's not what we went with, but I kinda want to rebrand to that right now. :p

I know right!? I'll count that as a minor victory. ;)

Interconnected Technologies?

Mobile Life or Mobile World or Connected Life/World

Smart Gear Central or Gear Central or Connected Gear Central

SmartWear? Wearable Daily ?

LivConnect/ConnectLiv? WacthNation? SmartwatchNation? Let's Connect? Connectify? Connect? WatchCentral? ConnectWatches? ConnectWars? Ps. Is this US only?

GadgetCentral (was going say inspector gadget, but u might get sued :P)

maybe Concentral.com or cenected.com? most obvious ones have been posted already i guess :P

C central
Connected central
Connect central

Connected tech
Connected tech central

Probably SmartWearables. To keep the currentinitials. At least it makes sense to me.

I like the logo, very The Verge. Yet i fail to see the connection to a smartwatch. But hey, if you just made a logo to just have a logo, then you succeeded.

if you read, smartwatch centeral is expanding to the "internet of things". Aka: web commected coffee cups, windows powered pianos, intel baby monitors, and yes, smartwatches. So they chose something for the overall purpose, not just smartwatches.

WatchOut / SmartWatchOut / WatchOutSmart /
SmartlyWatching / WatchSmartly

lets see. the shape, with a literal 3D interpetation of it ith a 2D perspective, can be: • r • c • v • L • A • n Now, excluding previous guesses: • Connections (Simplistic, To the Point naming) • LAN (Life Access Nations) Thats all i got ATM...

Connected Life Connected Living Connected Wearables Living Connected

Connected Community. That's my guess! Hope it's right.

1. connectedwearables.com
2. wearableconnects.com
3. wearablecentral.com
4. connecteddevices.com

MobileConnet MobileWebCentral Wearables Central

smartcentral or swcentral

LifeTech fans
LifeTech central

Wearable Posted via the WPC App for Android!

Newsrooming
newsrooming.com

Looks slightly like the Verge Logo..=D
Windows Central Newsletter
Thank you for signing up to Windows Central. You will receive a verification email shortly.
There was a problem. Please refresh the page and try again.