Google has officially purchased Fitbit for $2.1 billion
Google's doing this to further invest in Wear OS.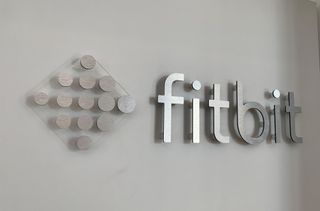 (Image credit: Joe Maring / Android Central)
What you need to know
Google has acquired fitness-tracking giant Fitbit.
The deal was completed for a total of $2.1 billion.
Rumors about the purchase were circulating earlier this week.
Bright and early on November 1, 2019, Google announced that it has entered an agreement to buy Fitbit for $2.1 billion.
Google's Senior Vice President of Devices & Services, Rick Osterloh, broke the news on the official Google blog, saying:
Earlier this week, on October 28, a report from Reuters surfaced to indicate that Google was in a bid to purchase Fitbit. It's a big move, but it's also one that makes good sense.
Google's Wear OS wearable platform has been in something of a rut for the last few years. The company introduced the Android Wear to Wear OS rebrand in 2018 to revitalize its branding/image, but the hardware offerings have still been pretty ho-hum. Third-party watches like the Fossil Gen 5 have proven to be quite good, but without a proper "Made by Google" smartwatch and other major players, such as Samsung, ignoring the platform, it's been left to just sort of exist.
Along with Osterloh's blog post, Google's Vice President of Wear OS, Sameer Samat, also published a post titled, "Investing in the Wear OS ecosystem." In it, he says:
Fitbit's been trying its hand at the smartwatch market since late-2017 with the introduction of the Fitbit Ionic, which has since been followed up by the likes of the Fitbit Versa, Versa Lite, and Versa 2.
Fitbit's hardware and design have been consistently great across its products, but the FitbitOS software that powers its watches has always been considerably behind the competition. What all of this means for Google remains unclear right now, but it's entirely possible we see Google take advantage of Fitbit's design and health prowess and use that to create a new Wear OS watch in the not-too-distant future.
Along with Google's two blog posts, Fitbit also published its own press release with a quote from Fitbit CEO and co-founder, James Park:
The deal between Google and Fitbit is expected to be completed at some point in 2020, pending regulatory approval and the blessing of Fitbit's stockholders.
Hmmm, wonder what this will mean for Alexa on the Versa 2?

So do we still think Microsoft will get back into the wearable market? Fitbit would have been a great way for Msft to buy customers. Now it just feels like they'd be starting from zero.

They could make a WearOS Surface.

WearOS Surface?? Nah too many compromises.

Sad day for this Fitbit customer since 2014. Park knows how many of his customer's feel about this. He even attempted to address the question in his press release by stating that Fitbit's data on customers would not be used for Google ads. Yeah, right. Amazon would have been a far better deep pockets partner for Fitbit than Google. First, Google being Google, with 85 percent of its revenue coming from monetizing its customers, won't be able to leave all that health data alone. Second, Goggle's track record with acquisitions hasn't been the best. Any Garmin users out there, I'm interested in your thoughts on the comparable Garmin device to Fitbit's Versa.

As am I. Google sucks and already has way too much information on everyone as it is. Where do I go now?

Microsoft doesn't monetize it's customers? Amazon doesn't monetize it's customers? That is the whole point of business, to make money from your customers!

...not by selling data for ads TBF, Google specifically says "Fitbit health and wellness data will not be used for Google ads." but (1) Google can and has backtracked on statements in the past (2) Nest has not gone over swimmingly (3) Google is still absolutely getting your data. (4) This is still a weird mix that will very likely result in Fitbit being absorbed into Google (5) It's difficult believe this will change much. It's fine to accept the fact some people do not trust 10 years of their health data being transferred to Google, or, at the very least, have questions and concerns. Don't be so glib.

Totally agree with all that. I just don't agree that Amazon or Microsoft are any different. They may have other income beyond serving ads, but does that make them more or less trustworthy with your data? They all have something to lose from a privacy scandal, especially Google.

then you should prove how MS and Amazon do with your data. What data they have on you? SW crash report or your website visiting history?

Check out the Vivoactive 4 or the Venu. Both are relatively new models, though, so they're priced a fair amount higher than your most expensive Versa. If you want to stick to the price point, keep an eye out for sales on the Vivoactive 3 Music. Garmin doesn't have the app selection on their store like Fitbit, though I guess that wasn't too much over there, either. Fitbit still feels to have the better app and social integration, but Garmin's data and insights feel more meaningful. I actually wear both brands (Fenix 5X Plus and Flex 2). Garmin for genuinely getting fit and improving my running performance, and the Fitbit for doing challenges with coworkers and family. Good luck!

You know, it's not ads that worry me. I'm okay with the tradeoff of making things free provided the data is used responsibly. It's Google's tendency to f* around with search results if they don't like like you politically. I still haven't forgiven them for the whole James Damore thing. (Yeah, I can say that! I'm a woman, so take that!) I bought the versa 2 because it had a large amount of features for the price coupled with an amazing battery life, apple's device was too dang expensive for what you got, and I've degoogled. This just feels like a punch in the gut.

I use a Fitbit charge 3, so I don't think I will see much of a change.

I'm using a trusty old Fitbit zip because I don't like wearing a watch. Once it dies though I'll find an alternative that is not Google. BTW, my Zip won't sync on my S9 so I keep my HP Elite X3 handy just so I can sync my Fitbit.

And a year later on the https://killedbygoogle.com list :P

Can anyone recommend an alternative? How would Withings compare to my charge 2?

Anyone have the exact steps to download/backup/delete your Fitbit health data before Google gets their grimy hands on it?? Glad I held back from buying the Aria 2 scale and Versa 2.

so my Fitbit Ionic would be my last Fitbit device and will sell it before 2020.

Boooo. Sorry to read this.

$2.1 billion? That's it? That's pitiful. Anyway, I have the distinct feeling Google is going to mess this up. Glad I'm a Garmin user.

I will close my account and delete all my data before Google can get their dirty hands on them and share them with third parties to make money with my personal data. Screw you Google.

"... Fitbit will be able to accelerate innovation in the wearables category, scale faster, and make everyone's health even more accessible to Google." There, fixed it.

Their goes the windows apps...first thing Scroogle will do is remove them from Microsoft's store.
Windows Central Newsletter
Get the best of Windows Central in in your inbox, every day!
Thank you for signing up to Windows Central. You will receive a verification email shortly.
There was a problem. Please refresh the page and try again.