GRID preview: It's back and it's even better than you could have hoped for
Codemasters' reboot of a famous old franchise has me very excited and having now finally played it, it does not disappoint.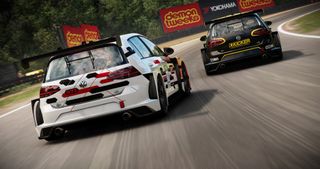 As a fan of racing games, Codemasters has a special place in my heart. Going right back to the days of Colin McRae Rally and TOCA Touring Car Championship, I've been playing their racers since the good old days of the original PlayStation. Codemasters didn't just have the licenses, they made racing games that you wanted to play. They were fun.
From the ashes of the (sadly) short-lived TOCA series came GRID, a new franchise with the focus a little away from traditional racing championships. After three releases things went quiet, but in 2019, GRID is back. It's not a sequel, it's a complete reboot, and in a year without a new Forza game to steal attention, the spotlight is here for the taking.
Having now, at last, got my hands on GRID, I'm more excited than ever before for this to launch.
Like No Other
GRID is all grown up and boy is it good

A strong contender to be your next favorite racing game. It's even better than you hoped it would be.
Cars, cars, and more cars
The spectrum of racing you can expect in GRID is wide and impressive. There are single-seaters, GT cars, prototypes, Japanese tuners, V8 Supercars from Australia and classic touring cars from the UK, an F1 car, and much more. There are cars I had the chance to play with that I'm not allowed to talk about yet, but needless to say, four-wheeled fans will love them.
A personal highlight is a car pictured above, the infamous Volvo 850 Estate from the British Touring Car Championship. It's absurd, but it's one of the most iconic vehicles from our domestic tin-top championship of all time.
I think this should have been the cover car, frankly.
There will be plenty more to come post-launch as well. Codemasters isn't planning to micro-transaction new vehicles in GRID, instead offering a one-time purchase to get them all. Ultimate Edition buyers will already have this, but no individual car pack purchases are pleasing to hear.
First class attention to detail
GRID has some stiff competition in the glamour stakes, with the likes of Forza Motorsport 7 and Project Cars 2 setting a pretty high bar for looking good. So far GRID holds up very well, and some of the little details, in particular, get a big thumbs up.
In cockpit mode, for example, when the sun is shining brightly you'll encounter glare from the tarmac and glare from your windscreen. Going through Maggots and Becketts at Silverstone on a sunny day you pretty much use the Force to keep yourself on the circuit. But that's the sort of thing a real racing driver has to deal with, so it's a good thing.
I also love the actual detail of the cockpits. It varies from car to car, but if the car has a seat with bolsters at the side of the head, when you try to look to the sides you can't just magically see outside the car. You can't see anything. But you can see your virtual foot move as you brake, and the window netting fluttering as you're driving along.
It's immersive, and the view out of the front is fantastic. There's a field of view (FOV) slider to affect just how much you can see, but honestly, I think this is shaping up to be my favorite cockpit view of any racing game. It just feels right. The distance from the wheel and windscreen is perfect, and for an added bonus when you look behind in some cars instead of just seeing the rear wing, you see what's actually in the back of the car.
It feels so good to drive
GRID has always leaned towards a more arcadey feel in the past, not quite Need for Speed but certainly no Forza. The new version, while not a sim racer by any stretch, feels utterly glorious. I'm actually surprised at how good the driving experience is.
Wheel support is built-in with, I'm told, essentially the same hardware supported here as is in F1 2019. I only got to try GRID with a controller, but what I've learned already leaves me craving the chance to play it with my wheel.
GRID isn't designed for just hardcore racers with wheels, nor is it an arcadey drift fest aimed at controller players. GRID sits firmly in the middle. It's enjoyable to play on both. If you like to get into the weeds and tinker with setups and turn off the assists, no worries, you're covered. But if you just want to pick up a controller and hammer out some hot laps, you'll enjoy it just as much.
Worthy of particular praise is the force feedback. Even using a controller, you get a good feel for the road. As you ride the curbs the vibration changes enough to let you know they're there, rather than rumble your fingers off. As the car starts to lose grip, you get an excellent sense of the control (or lack of it).
Paired with what seems to be a pretty realistic physics engine, to be expected when Fernando Alonso is on your dev team, I'm a little surprised by just how good GRID feels on the track. I've always enjoyed past GRID games, but this is definitely next-level stuff.
Nice tracks, horrible weather
From what I've seen of GRID so far, it doesn't appear that the weather is dynamic, but there is still some good variation. You get to race at different times of day, including at night, and when it rains, it rains. Driving in the cockpit view during a monsoon at Sepang is a real challenge, let me tell you.
I do hope that down the road there is more than just torrential rain to throw some spice into the racing, but the effect is very good, your visibility is suitably destroyed and braking distances become such that everyone in a multiplayer lobby will inevitably pile into you. I speak of experience because, during my brief multiplayer test, that's exactly what happened!
The circuit selection feels good, too. GRID typically involves street circuits, and that's no different here, with some gorgeous settings that include Havana, Cuba and San Francisco. On this type of circuit, I feel Codemasters has outdone Microsoft because unlike the street circuits in Forza Motorsport, these are a lot of fun to race on.
They're wide enough to properly battle on without just banging doors all the time, and none of the corners feel artificially difficult. Compare Havana in GRID to Rio in Forza and I know which one I'd play every time.
There are real-life circuits in GRID, too, and my personal favorite is the inclusion of the old Silverstone layout. It isn't much different to the new one, but it's a nice touch and an added dash of nostalgia, especially when racing classic touring cars. I also spent time with Brands Hatch and Sepang, the former a circuit I know in real life and the recreation is excellent.
Progression, content and multiplayer
While I didn't have time to actually dive deep into the career mode, that'll have to wait for the review, it's already clear that there is a lot to do. The image above is a snapshot of the career page and the raft of events to get stuck into.
Additionally, you're rewarded in GRID for your racecraft. Making good moves, following the racing line, drafting and the like all generate additional XP. This, in turn, aids progression, and there is a heap of challenges to give the most dedicated of players a long list of things to achieve.
Multiplayer, at launch at least, is going to be a fairly simple affair. You'll have either quick lobbies or the opportunity to set up a private race, and that's it. As far as ranked play or any esports involvement goes, I'm told that's still undecided. But since it's Codemasters, you know, responsible for both of these things in F1 2019, I'm optimistic we'll see them down the road.
Post-launch plans haven't yet been confirmed, either, beyond the additional car packs that are mentioned in the Ultimate Edition, but circuits and game modes will be added to the base game for free. So far, beyond the one-off purchase of the extra vehicles, there doesn't seem to be any planned paid DLC, which is encouraging. More circuits will come, and they'll be available to all.
Plenty to be excited about
If you're an old GRID fan like me, then the news of a reboot was probably all you needed to play this. But it's also so good that a whole new generation of players will be introduced to this famous name.
The physics are surprisingly good, the attention to detail both in and out of the car gives you an immersive, exciting experience, and above all, it's fun. And thankfully we don't have too much longer to wait.
GRID is scheduled to launch on October 11 on Xbox One, PC and PS4, with Ultimate Edition buyers having first dibs with an early access period for three days prior. GRID is also scheduled to arrive on Google Stadia.
Like No Other
GRID is all grown up and boy is it good

A strong contender to be your next favorite racing game. It's even better than you hoped it would be.
Get the Windows Central Newsletter
All the latest news, reviews, and guides for Windows and Xbox diehards.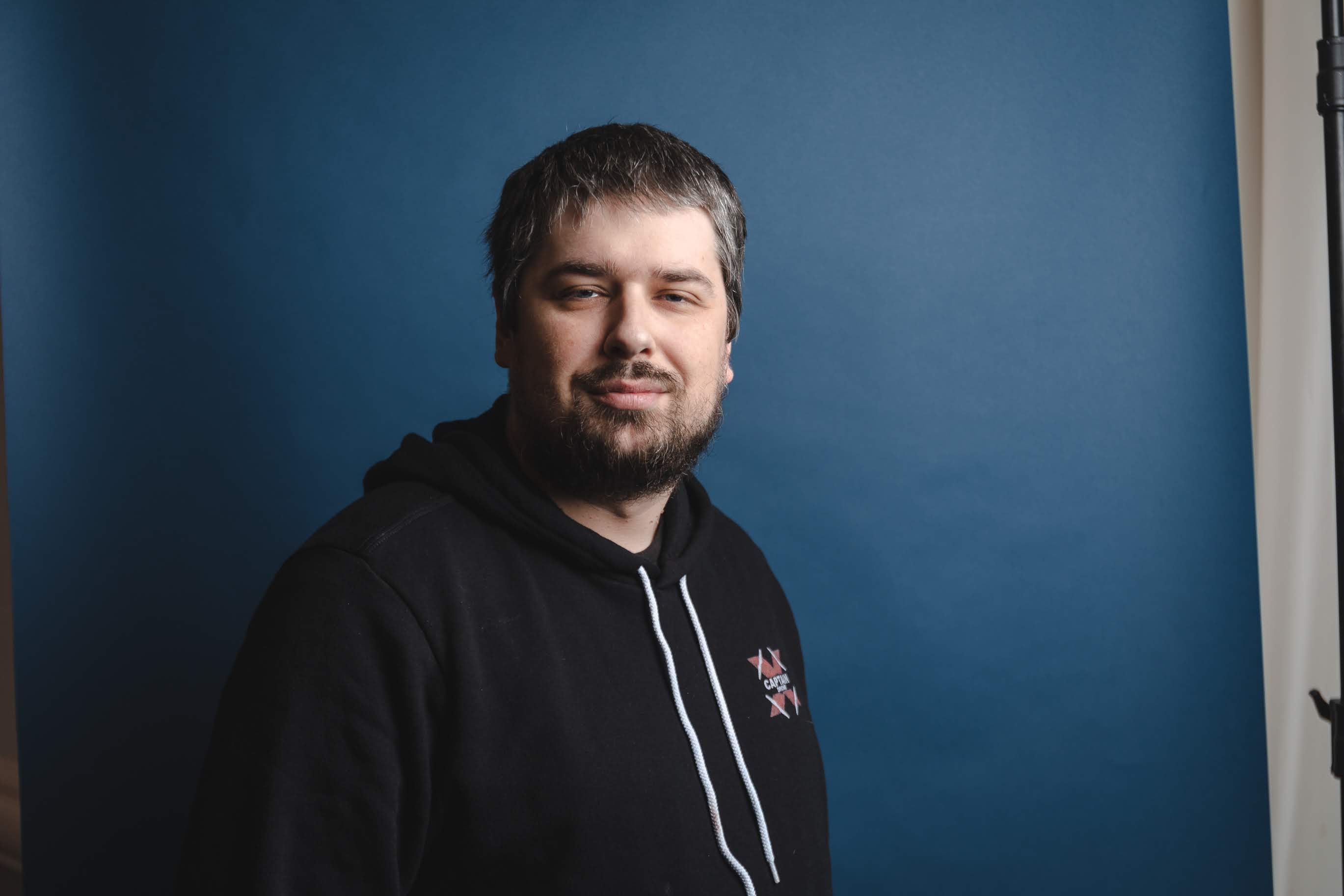 Managing Editor - Tech, Reviews
Richard Devine is a Managing Editor at Windows Central with over a decade of experience. A former Project Manager and long-term tech addict, he joined Mobile Nations in 2011 and has been found on Android Central and iMore as well as Windows Central. Currently, you'll find him steering the site's coverage of all manner of PC hardware and reviews. Find him on Mastodon at mstdn.social/@richdevine