Halo 3: ODST and Remnant are now available for The Master Chief Collection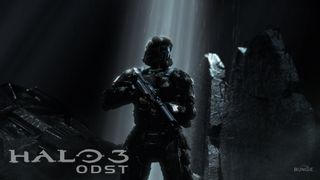 After a roller-coaster of events this past week, it seems as if Microsoft and 343 have finally settled on today being the date for Halo 3: ODST and the new multiplayer map, Remnant, to become available for the Xbox One. Remnant is available to all owners of Halo: The Master Chief Collection while ODST is only available for the games early adopters.
That early adopter period runs from the launch of the game, November 11, 2014 to when the public apology was issued on December 19, 2014. If you are one of those early adopters, you should have a redemption key in your messages on Xbox Live, that will give you access to the Halo 3: ODST DLC. The code expires one month after being received. If you don't find a message in your messages, hold tight, as one of our writers have yet to receive his code.
The game and map are a gift to those consumers since 343 released a broken multiplayer experience when the game first launched. They have since then fixed most of the issues that plagued the game as well as add a bunch of new modes and new features.
However, there is some bad news. No word has been given yet as to how owners of The Master Chief Collection can obtain the ODST update.
So if you're an early adopter and you've received your code boot up your Xbox One, download the latest MCC title update and enjoy your ODST and the new multiplayer map!
Thanks to everyone who sent this in!
Windows Central Newsletter
Get the best of Windows Central in in your inbox, every day!
You know this is downloading on my box right now! Posted via the Windows Central App for Android

Go on halo waypoint website and it tells you how to get it.

Wait what?! I want Halo 3: ODST NOW! I don't want to wait any longer!

The map is Relic or Remnant???

Got my code over 4 hours ago.

I got my code this morning, downloaded ODST and a patch but I do not see ODST anywhere within the Halo game to play it :(

Look under Halo 3 for the ODST Campaign.

To play ODST look in the Halo 3 campaign.

Pity they left out the best part, Firefight.

FFS, this is THE reason for playing ODST. No firefight = fail

I liked ODST's story and I'm okay without Firefight. So it works for me.

If/when they decide to port Reach over, I'd imagine that Firefight will be included.

Looks like it is 4.99 for normal mortals, and is available like any normal dlc. Posted via my HTC One (M7)

Definitely, I will be getting in the next couple of days

Thanks for the heads up, just got and download the game going to go to the Halo 3 section and play one campaign level.

I got my message from Microsoft last night. So excited!

I've never played ODST, and I'm excited to finally play it.

Remember, you're not a Spartan and it's harder as a human! ;) Plus Nathan Fillon (Firefly & Castle) lends his voice and likeness as GySGT Buck!

Given the rap they're getting over The Master Chief Collection's problematic multiplayer, I'm not surprised that 343 mentioned that they're focused on the XOne version of the Master Chief Collection for now. It'll be cool when 343 decides to port this over to the PC, but until then, I'm not holding my breath. I'll be surprised (and glad) when it is confirmed, though.

Eh I'll get it never got to finish it back in the day. They should bring Reach and Halo Wars now.

Only 4$?! Ofc I will buy it!!

I searched for it yesterday found it saw it was only $4.99 bought it right away in case it was a mistake! Posted via the Windows Central App for Android

You made a mistake. Its available to everyone. Early adopters = €0.00 Other people = €4.99

I wasn't an early adopter I bought an Xbox one and Halo the Master Chief Collection in January! Posted via the Windows Central App for Android

Out and about, read the article, pulled up smart glass app on my icon, bought it for $4.99, should be downloaded/installed and ready to go by the time I get home..... OOH-RAH!!!!!!!!!!!

I bought it. Posted via the Windows Central App for Android
Windows Central Newsletter
Thank you for signing up to Windows Central. You will receive a verification email shortly.
There was a problem. Please refresh the page and try again.