Halo 3: ODST likely not coming May 29 after all for Halo: The Master Chief Collection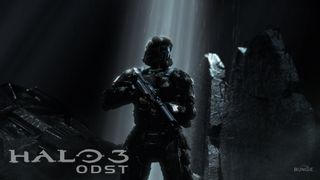 On Tuesday evening, the Xbox.com website showed a May 29 release date for the Halo 3: ODST add-on for Halo: The Master Chief Collection for the Xbox One. Today, Microsoft is backtracking on that date, saying it was a placeholder that was accidentally posted.
The admission came from the official Halo Twitter account today:
While Microsoft didn't flat out deny that the add-on would be released on Friday, it would seem unlikely this is happening. Halo 3: ODST will be made available for free for all owners of Halo: The Master Chief Collection who bought it before December 19, 2014, while a new Relic multiplayer map is coming for all owners of the game regardless of the date.
Thanks to HeyCori for the tip!
Source: Halo (Twitter)
Windows Central Newsletter
Get the best of Windows Central in your inbox, every day!
They just don't want maybe, another thing like when TMCC launched.

Wheres final testing for preview users

I am ok with that. Posted via the Windows Central App for Android

How is ODST a part of the MASTER CHIEF collection?

Maybe because its part of the halo universe :/

If you look really closely, you can see Master Chief riding the Pelican as it docks with In Amber Clad just before it follows Regret's ship through slipspace in the opening sequence. It'll be more clear in 1080p. ;)

We need Reach too because he is the main goal at the end.

^^^this. For some people like me, Reach was the best in the series :)

I loved Halo: Reach. To me it was the most best of the series. The ending.... Man, I still feel it.

I feel u man... I loved Reach... I always wondered if u could actually survive that mission... Can one?

I hope they add Reach to Halo MCC too. I hear a lot of people talk favorably of it, so it would be nice to see what the fuss is about.

i really liked reach too, as far as i know, you can't "win" the last mission. it just gets progressively harder until you die.

I would complain about this but my Lumia 928 is still resuming.

They should give it to everyone, botched release.

They already are giving it to everyone most affected by the botched release. Posted via my HTC One (M7)

False, only within a certain window, despite the fact the game has struggles, even today.

NOOOOOOOOOOOOO I had my whole weekend sorted around ODST ¬_¬

Xbox live might be down anyways!!!!!!

Awww, damn it! There goes my excitement for a while!

I'm betting this is an "and it's available now" E3 announcement.

That's what I'm expecting too.

That would surprise me. This port is only happening because of how badly they botched the Halo: MCC launch. Announcing it like that at E3 would stir up bad feelings: "Hey, remember when you bought that sure-to-be-a-slam-dunk collection of Halo games way back in November 2014 that was unplayable for months and, even now, seven months later still isn't fully fixed? Well here's our 'We're sorry' gift. Sorry it took us 7 months to get it to you. We sure hope it works!".

Tis a shame since I was looking forward to it. :(

Yay got it before December 19th

Whatever. It's coming soon enough.

Halo 3: ODST will be made available for free for all owners of Halo: The Master Chief Collection who bought it before December 19, 2014, ...

Uhm, could you repeat that again? I can't hear you. haha. :) *excited More time to finish Halo 2 then Halo 3.. then this...

my code came in xbox message center today, downloading ODST right now