Halo 5 won't require Xbox Live Gold for online co-op, will launch with over 20 multiplayer maps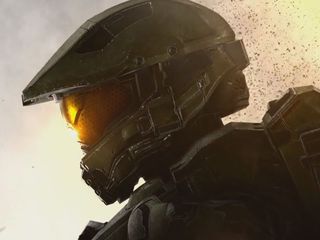 Six days before Microsoft's E3 2015 press event, the newest issue of Game Informer magazine has revealed more details on Halo 5: Guardians. The biggest first-party game for Microsoft's Xbox One console will launch on October 27, and it looks like fans of online multiplayer gaming will like a lot of its content.
The biggest news is that playing the online co-op modes with friends will not require a paid subscription to Microsoft's Xbox Live Gold service. Also, Halo 5 will have over 20 multiplayer maps for launch, and developer 343 Industries will release 15 more maps for free as post-launch DLC packs by July 2016.
The details come from a member of the NeoGAF boards who has read the latest Game Informer digital issue. Some of the information might be considered "spoilers' by fans of the Halo franchise which we won't reveal here but you can head to NeoGAF to get all the details if you want. However, it appears that Microsoft still has some Halo 5 surprises for its E3 2015 press event that will include the reveal of a "completely new, epic multiplayer experience". This new feature is being called by 343 Industries as a "dream of ours and all our fans to build something like this."
Source: NeoGAF; Via: Game Informer
Big news! Online functionality isn't COMPLETELY crippled! Lol

No subscription required? Great news!

Ooooo lots of maps to play a terrible game on. Fantastic news for the gullible folk that will buy it.

Must be pretty awesome to be so judgemental of people you do not know over....a video game.

Don't quit the day job... Look, it's a nice gesture, but somebody needs to be punished for what transpired. Zero accountability is unacceptable. BTW... It cracks me up that you guys still show up as WindowsPhoneCentral in feedly & other news aggregators. Time to fix the RSS yeah?

That makes no sense. TMCC has connection issues, so Guardians is a terrible game, and its buyers are gullible? What?

You replied to the wrong comment. That's okay, I'm up for a confrontational put-you-in your place right now anyhow. MCC is broken. Never worked. Never will. Halo 4 had disgusting policies with multiplayer. 3-4 maps per playlist. DLC packs were only playable for weeks at a time. The biggest liver shot was when they released a DLC pack on top of the Season Pass. Halo CE Anniversary was underwhelming. The top down shooters for mobile devices are OK at best. Their track record is atrocious. So any Xbox owner who buys a 343 game expecting something good could be considered gullible. As for Guardians being a terrible game, that was the OP's opinion. Made sense to me. In closing, that studio is run by a rag tag group of submissive brown-nosers who climbed the ladder under Balmer's tenure. They reek of commerce-cenctric thought and have serious attribution error. They need to be replaced because quite honestly, after 8 years of mis-managing the Halo franchise, this gesture is too little too late. Further damming is the ripple effect Halo's demise is having on other Microsoft products like Cortana. Also Spartan would have been such a better name than Edge IF Halo was run correctly. Were I Satya, I'd fire or repurpose the entire executive staff at 343 - Bonnie, Dan, Josh, Kiki, and Frank. Bunch of tosspots. Also, bring back Jessica Shea (bs angel). Her satirical and humurous innuendo is much missed.

Just don't buy it, no one cares what you think. It's all about money.

I replied to the right person. We're talking about Guardians, and your response was to someone disputing the first person's logic. But I'll pre-type that I only red the first part of your post, and I'm excited to see how misguided and hilarious your assumption-based response of gusto will be. TMCC: Doesn't address my point, and I've stated that a billion times against people who said it was fixed, so way to try to prove me wrong about something different based on something I agree on. Halo 4: Said the same thing. Still doesn't address my point. Continuing a strong streak of assumptive silliness. Halo CE Anniversary: Umm...what? If you liked Halo CE and not the re-release, I dont' know what to tell you. Maybe you got grew out of liking the game, or your had unrealistic expectations. I didn't bother getting it, so randomly saying it underwhelmed with no explanation is a useless sentence. Strike games: Not exactly the wheelhouse of a FPS team, and clearly a random grab for money. I barely played the first and didn't bother to get the second for that reason, so whatever. The track record you cite is almsot completely unrelated. You used mobile games and a 360 remake to prove your point. You used the map count issues of Halo 4 that are 100% stated as sorted FACTUALLY in this article to defend yourself, even though that point is compeltely dead. The only thing in your whole rambling to prove me wrong on a different point with statements I agree with on other, mostly unlinked topics that actually applies is TMCC, as it's the only thing on the same platform. Even then, it was a much bigger project of a dirtier scale, thanks to a lot of porting and trying to tie in systems across more than a decade of a franchise. A single release is a much easier thing. I mean, did you even play the Guardians beta? Minus a few hiccups here and there, it was quite smooth and painless when going online. I mean, given it's the beta of the actual comtent we're getting, you'd think that would be addressed in your post, but I guess since it ran counter to your point and actually applied directly to the topic, it made more sense to pretend it didn't exist and hope I didn't notice it (let alone play it). Then there's that last paragraph and sentence. It's just a waste of words and poor grammar not even worth addressing beyond stating that it's poorly written and totally off-topic. But at least you did exactly as I expected, so my initial assumption post was spot-on. You didn't use the most-direct piece of comparative content (the Guardians beta) and instead rattled off mostly a string of preferences without any meaningful backing of your points, most of which I agreed with, but didn't initially mention because they weren't part of the point being made whatsoever.

Way to go. You added nothing to the conversation and simply critiqued each game they've put out. You fail to extrapolate any meaningful difference of opinion for us to potentially arrive at new conclusions. You have not dissuaded or moved my opinion in any way shape or form. In other words, you've wasted your existence responding to me ;) As to your first reply questioning the OP's logic, you were proven wrong in that discombobulated excuse of neural networks you call your mind. While OP's comment was projected rather plainly, both your comment and logic are flawed beyond repair. I can make arguments for and against the executive staff such as corporate culture, job security ramifications of confronting superiors, or even economic insentive. Were MCC their only mistep, I'd be more forgiving. But the consistency of their differences of approach with the fanbase indicate fundamental disagreements. For me, the friction is over. I traded in my Xbox One back in early December. That is the only meaningful course of action I can take, short of blasting them on blogs and forums. I will not purchase another until punitive actions are taken against the executive staff at 343. Hope I've made your day more enjoyable - well at least more than 343 has ;)

Good, you can't handle reading an entire comment. I absolutely addressed it when I stated that I was in the functionally sound Guardians beta. You used a bunch of unrelated, cross-paltform points. I used points from the actual content. That's the argument. If you can't see that, find a new optometrist, I don't know what else to tell you. Continue building an "argument" on stupidly worded insults with no actual substance to back it up in any way. I'll use facts related to the matter. You've made it clear you're goign to use past, unrelated mistakes without proof of their root to assess different matters, even when facts ae used to dispute the validity of such ridiculous reasoning.

Another negative communication attributed to the fine folks at 343. - Bonnie, Frank, Dan, Josh, Kik, and Bravo - How will they screw everybody over next time? Stay tuned...

lol Keith, I have the best argument for this guy and solution without another extensively long comment. lol Dont buy the game.

You just entered super saying mode Posted via the Windows Central App for Android

So because of 343's past record, you're saying Halo 5 is bad. 343 themselves admitted that MCC is broken and that Halo 5 will be a big improvement. There will be a great storyline and great multiplayer. Also you get free DLC. BTW Jesicca Shea is still at 343, just at a different position

Bad and good are two sides of the same simplistic coin. Halo 5 may play as expected. Don't know. What I can say is that no punitive actions (aka firings) have been taken against the executive staff at 343 or even Phil Spencer. Until they are, Xbox and Microsoft's first-party studios have lost my support. ZERO accountability is offensively unacceptable.

It's nice that you put so much thought into a purchase of a video game. I know I always worry about how a company is organized before I buy a game.

You're a liar with a terrible opinion.

Hmcc isn't broken anymore since months. Halo 5 multiplayer is one of the best fps multi i've ever tried. You obviously dont own hmcc ,and I strongly doubt you even own an Xbox one. So stop shouting your non-sense bulls**ts and go playing cod on ps4.

Great it works for you, but it still has connectivity issues for me, and they still haven't returned all of the playlists or given r the ranking systems for those playlists that they promised.

Just your previous judgmental comments you make out people

I declare the sexual orientation of video games questionable.

As a long time Halo fan, and having played the beta, I can understand why IEhrgeizl would say that. I can also sympathize with Surmisation and can understand how a Halo fan would feel betrayed after MCC (and a free ODST doesn't begin to mend anything). While I like hearing this news and agree that paid map packs split the base. This however isn't being done out of kindness of their hearts, its done because they are trying to win back some of their customers. They are also competing against CoD and Star Wars. While I have already written off the multiplayer (it wasn't broke in the beta so much as it wasn't fun), I'll still get the game regardless for the co-op campaign. As an aside, I really wish map packs would eventually become "free", similar to how Halo 2 or 3 was. It always causes a rift in my group of friends.

What? Halo is a great game. And halo 4 for me was the best campaign yet. I love halo

I loved its campaign, but didn't love the multiplayer. Still, Halo will always be more about story than multiplayer anyway. I gave it a B+ overall, but an A- for a studio's first major outing after such a huge restructuring, and on aging hardware.

I like Halo a lot myself, but I have to honestly say that if Halo 4 was the best campaign to you, you really need to either go back and replay the others or reassess your evaluation of quality. The ending of Halo 4 was horrid, particularly from a gameplay standpoint (way to rip off the very worst aspect of CoD campaigns, 343!). THe story was fine, better than Halo 3, but that campaign might not even be top-3. They went from 0-100 on the emotional scale way too quickly, and it almsot felt a bit rushed/forced becuase people previously complained Master Chief was too stoic.

I still think the pacing of halo 3 is the best, that's why its the best campaign to me. When you got to use the hornets that was so awesome, then catching up to those scarabs? In the desert was great everything in halo 3 was timed so perfectly. Not to mention it still has to date the best online ranking system. Exp and skill based where skill was highly more influential than exp points in ur ranking capability.

I played Halo so out of order it was hard to follow... I played 3 first since it was a GWG title and then I played CE Anniversary, then 2 on OG xbox, then I played ODST, Reach, and finally 4... I found Halo 2 was funest and 4 had the best graphics/gameplay.

And cod players aren't gullible?

Hopefully it will be a smoother launch than MCC.

I am pretty sure it will be. This one had a beta. MCC did not, I think.

You never know with 343 industries, you never know

I dont have any worries either. They had no problems with halo 4. I just think that halo mcc was a big project and one that they didn't give too much emphasis to the multiplayer testing portion. Cause everything else about the game is fine in my opinion. I believe that a beta would have saved them from the embarrassment.

Hmcc was made by 4 different studios not by 343i lol

Even a better reason not to worry about the screw up with MCC. then why people keep linking that issue with halo 5? Thx for the info btw.

Between the beta and the game being made specifically for the Xbox One instead of being a port, I for one have no worries.

Brilliant news. I'm a massive halo fan. And I think 343 industries are better storytellers than bungie.

Destiny's atrocious "story" pretty much confirmed that.

Agree although Halo had a great storyline. Destiny makes up for bad story though with Raids, Prison of Elders and Crucible imho.

You like the Crucible? I found it to be the most frustratingly unbalanced competitive FPS multiplayer I've possibly ever played. I hated it.

Bungie also wrote all of the pre-Halo 4 story, so...huh?

Storytelling is different than writing the story. They tell a story far better imo.

Halo 4's story is better than Halo 1-3. Halo 1-3's story is better than Destiny's.

I wonder if no requirements of live means that with windows 10 it'll be the start of cross platform multi play with Xbox one and PC?????

No Live requirement makes me think the likelihood of a PC release is much higher than people think.

I just hope that if the PC launch does happen is for Windows 10 store only. That way they can give hesitant PC users an incentive to upgrade early. Also puts Windows 10 store in more direct competing worth steam, gog, and humble bundle.

They would be absolutley foolish not to do just that. That said, they've been foolish before (case in point: all of the games they released on Steam instead of the Windows 8 Store).

Yeah its so stupid to release products that 90% of PC owners can buy. Completely retarded.

Sony does that with every one of their exclusives. Also, that problem is solved with the free upgrade to Windows 10 next month.

Umm...no. Only releasing it in the Windows 8 store would have been foolish. That would be a big FU to gamers not on Windows 8.

Free upgrade to Windows 10 says otherwise.

Whoa, calm down there. It says CO-OP not MULTIPLAYER.

It could therefore mean the solo content is only on PC, maybe? That, or they're goign to segregate the online multipalyer across Xbox and PC, and let them play together only for online co-op. But after the TMCC fiasco, maybe they should start small and focus on something functional over something ambitious for a bit.

You need live for multiplayer. You don't need live for co-op

Well maybe there will be cross platform co-op. Here's to wishful thinking lol

Possible this means its launching on PC as well.

Perhaps the first Halo I will actively want to play. Now if only they could add a 3rd person view.

Sadly, that would ruin the balance if not considered from day one. Third person would change everything, albeit in minor ways. All those minor changes, together, make for big play testing demands

You want 3rd-person Halo? No problem. Just detach a turret and 3rd-person is all yours!

I read the 35 free maps earlier, and my jaw literally dropped. Halo 4's multipalyer was severly hampered by the horrid map count and the playlist splitting that came with it. There were 3 maps in the base game worth playing in Team Slayer, MAYBE 4.

Why is everyone getting all butthurt?

MCC was broke, and the beta wasn't much better (it worked, but not fun).

Speak for yourself, most people have the opposite opinion regarding the beta.

Strange, because as a cod hater i found halo 5 beta fucking awesome. Maybe you find more funny paying 40€/$ for 6hr story missions on dlc that would be in destiny since day one..

That's because I bet they will release it for Windows 10,, no live on PC..

Right, Spencer himself said that halo 5 will never land in pc...wait, that's a bit different from what you said...lol
Windows Central Newsletter
Thank you for signing up to Windows Central. You will receive a verification email shortly.
There was a problem. Please refresh the page and try again.