Hotstar streaming service has no current plans for Windows Phone app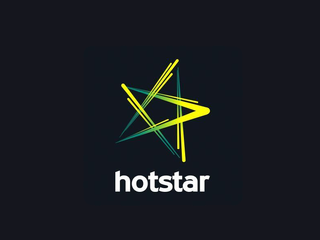 Hotstar, a popular streaming service in India, says it currently has no plans to make an app for Windows Phone devices. This news comes in spite of previous statements from the company that a Windows Phone app was forthcoming.
According to Windows Latest, Hotstar said the following when asked about a potential Windows Phone app:
While it may be disappointing to hear this now, remember that this could always be a temporary situation. Hotstar could elect to release an app at a later date.
Source: Windows Latest
Windows Central Newsletter
Get the best of Windows Central in in your inbox, every day!
I guess there was hype to use the app in early days during uts launch !! Currently I haven't seen any of my circle and family member even discuss about app regardless platform.!! A not so effecting situation.! :)

I will need it for next season of On Air With AIB, until then, they can stick it up their..

Not exactly breaking news... There's thousands of developers that don't have any plans for Windows....
....
WC could spin off an entire site dedicated to reporting about all the organizations that don't yet have plans for Windows.... Lol. Notice I said yet,,, for all you sensitive folk.

Except Hotstar did say that it has plans to release an app for the platform in coming months (this was in August/September timeline)

It's different if a company says they are going to support the platform, and they retract that statement, so it is a little more newsworthy than you're pointing out.

As expected
So disappointed

Time to use the new service "wishapplist"

Lucky we're not using 'Windows Phone' anymore then.

Yeah, uwp for a steaming service makes sense.

They probably already have a website so there is no reason for them to make an universal app. Posted via the Windows Central App for Android

How can you get to that website from your Xbox and stream anything?

No browser? That is lame. Microsoft didn't sell that many of them anyways. Posted via the Windows Central App for Android

So, are you stupid or being purposfully obtuse? You can't use the browser that's built in (Yes there's a browser on an X1) and expect to stream off it on the Xbox.

+Marshmallow Posted via the Windows Central App for Android

They mean W10 as well... You know they do.

I got the same reply when I asked

Now that's what keeps hurting us....

This service is a perfect universal app candidate. They could hit xbox and PCs as a streaming service overnight.

Did not know windows phone was so popular in India

More people use Windows phones than iPhones in India. Almost everyone now has a Windows phone in my locality.

That is good news but I can't help to wonder if price isn't a big factor. No disrespect meant.

It is. For example latest iPhones start from 65,000 INR or about 950 USD and we don't have the contract system here to get at cheaper rates. So people prefer a windows or Android phone. In India if you use an iPhone means you're a big shot. Its just a status symbol for many. Android is the most popular.

Wow, when i mailed them asking the same, they said its definitely on the plan of making one. Why miss a perfect opportunity to use UWP. Even Sony Liv has a good app.

Needed it only for Sarabhai vs Sarabhai..

U get those episodes on u tube also. All are old episodes. Dying for their new season bcoz tv channels only ****** content these days.

Sarabhai and other Star properties have been pulled from youtube. Now everything is on hotstar.

Nope its still there type on u tube u would get there by any random person. Current new shows aren't available but Sarabhai vs Sarabhai is 9-10 years old show. U will get that. Try searching on u tube if u just use hotstar only for Sarabhai.

Yeah i meant the non official ones are there, but lots of digging required. Khichdi, remix and other stuffs all are now on hotstar :\ thank god i made a sarabhai dvd :)

It's of no use to me unless On Air with AIB returns.

And so the week begins...

Because Microsoft has no plan for windows mobile 10

Extremely usless developers who don't know about project islandwood.

Darn it. They said the same thing when I emailed them several months ago. Wouldn't count on it, which is really sad because this would be great as a universal app.

I can just about cope with the supposed editorials that are in fact paid for advertisements, but editorials that are in effect NON stories is just going too far. Maybe they should run one like MS aren't building a spaceship to go to Jupiter, or my left leg isn't hurting. Come on WC you can do better than "Someone isn't making an app".

I don't understand how this is a "non story". Based on the number of comments so far, there are people who are affected by this so it is worth reporting.

Nope, not an editorial nor a non-story. And could you provide examples of these 'advertorials' you claim to find on WC?

Surprised no one yet has claimed they dont use it or never heard of it so it doesnt matter.....

Ok. So go and have your partnership with snapchat. MS will keep delivering great apps for andriod and iOS. Of course windows phone users will get them soon!

Not interested in such service

You may not be but there are people who would be happy to get the app. Which includes me. Every app should make it to the store regardless of who wants it and who doesnt.

That is what also Periscope told me

Tell them we are Windows 10 Mobile now

Windows is now dead for sure !

Sorry I know im off topic but I need a new surface pro 2 charger and cant find a decent priced one anywhere. Any help please

@tmh3593. Use the Forums, that's what they are there for.

Anyone knows about imo messenger in WP 10 store availability?

Well this is surprising giving the popularity of windows phone in India, you would think one would be no brainer.

No plans for uwp..really these developers don't deserve to be the developers ever

Nothing to worry about... They will make an app and it will be universal.

Most indian apps are available on the windows platform since it is very popular here. Ignoring windows in india is not such a good idea.

India can be big and with lot of wps, but it moves very very very little money in the Store (paid/iap).
USA contribuites with 50% of all the business with its poor 1% share, I think even my small Italy buys more apps than India...
India is not a great business for WP app developers, at the end.

Nice jab at the Indians but Hotstar is not a paid app, its a free video streaming service. Will take care not to download paid or even free apps from your developer account.

And I have no plans to buy anything from them too.

It is a free service, so you are not buying anything even if you tried.

Well then I have no current plans to use their service!

Also hotstar.com doesn't work from windows phone.

How u downloader Hotstar in windows phone

Who cares you Mr Microsoft , expect we the guys who are using wp central

How to download hotstar for windows 10
Windows Central Newsletter
Thank you for signing up to Windows Central. You will receive a verification email shortly.
There was a problem. Please refresh the page and try again.