This retro video is how Microsoft explained 'Xbox Live' to press back in 2002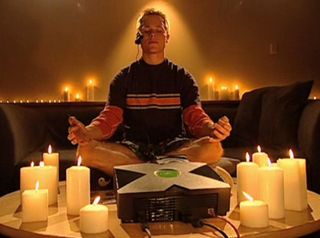 (Image credit: Microsoft)
Ah, the early 2000s. The scent of the 90s still lingering, 4:3 aspect ratio TV shows, mad hairstyles, and a primordial internet. Although it somehow doesn't feel like so long ago, it really rather was, given that we now seem to be sprinting to the mid-20s at an alarming rate.
This past month, Microsoft celebrated Xbox's 20th anniversary. Originally revealed by Bill Gates and The Rock (yes, that The Rock), Xbox changed the video game industry forever, presenting what an internet-first video game console would look like. You can argue that the Windows-powered Dreamcast was there first with its built-in modem, but it was ultimately Xbox that would bring it to the masses.
An entirely new concept for console gaming, Xbox Live was revealed as a fully online service, complete with integrated voice communications and connected multiplayer gameplay. No platform had really attempted this at scale before, and Microsoft, being the tech behemoth it is, was well placed to take the initiative.
At the time, Microsoft had a press outreach program similar to what we see today. Influencers and media often would receive "press kits" full of branded merchandise alongside information that detailed upcoming products. Xbox Live was no different.
"An interconnected global community of game warriors"
Xbox Live as we know it continued to evolve over the years, later adding in an innovative achievements system, and now plowing ahead with Xbox Game Pass and cloud gaming, extending the platform's reach far beyond the console that gave it life. Before Xbox Game Pass was even conceptualized, though, Microsoft's press teams were hard at work figuring out how best to explain the idea of Xbox Live to a post-90s press cohort.
Before I was part of the press, I remember seeing an Xbox Live neon sign appear in some YouTube videos, or, somewhere on the net, and immediately thinking "I want one." I took myself straight to Ebay, where I found one mysterious Xbox Live neon sign, up for sale from Italy. I dropped 200 of her royal majesty's pounds sterling on that bad boy, and many weeks later, discovered myself in the possession of an Ark of the Covenant-like wooden box, fully functional neon signage ensconced within.
To my wonderment, there was also a mysterious disc in the box, as well as press release documentation. Little did I know, I seemed to be in possession of some sort of press kit. It was then that I realized that I didn't actually own a single device with CD-reading capabilities, and the disc remained unviewed for many years. That is, until now. Or at least, until recently.
Thanks to the innovation of USB-based DVD drives, I have been able to navigate around the disc's Flash-based auto-installer to discover this amazing piece of Xbox history, which serves as a sort of time portal into a strange and nostalgic past where things like global pandemics and, well gestures to everything felt like some scary dystopic nightmare. You can catch the video at the top of the article or over here on YouTube.
We're greeted by two cool dudes, "DarkMaster" and his sidekick, the less-climactically-named Chuck, who introduce Xbox Live as "an interconnected global community of game warriors." I'm not sure I've ever heard a better way to describe the screeching teens on Call of Duty. Perhaps this video is somewhat prophetic.
For just $4.95 per month, access to that global community of game warriors could all be yours, complete with your very own Gamertag. The self-deprecating video is actually quite hilarious and describes concepts we now wholly take for granted. Things like skill-based matchmaking, pre-match lobbies, voice comms, and custom matches — many of which simply weren't prevalent in the console world at the time.
Microsoft, of course, had platforms on PC already serving some of these features, including Age of Empires' MSN Game Zone, and even online casual games embedded directly into MSN Messenger. Sony was experimenting with it as well, with PS2's SOCOM, which came with its very own dedicated voice comms headset. Generally, though, it was all largely unheard of on consoles. Microsoft was trying to change that, though, with dedicated multiplayer APIs that would extend across all games, showcasing cutting-edge "Xbox Live-only" capabilities like player-muting.
Some of the ideas in this video never caught on, sure, like the built-in Xbox Live voice comms modulator. Others have simply died over time, like Xbox's Avatars. However, many of Xbox Live's primary innovations have become staple features of online platforms the world over, and I suspect more recent innovations like Xbox Game Pass will eventually become far more commonplace too.
Xbox Live lives on
As Microsoft's strategy continues to evolve and change with the times, much of it can be traced all the way back to its innovations with Xbox Live. Achievement systems, persistent identities across games, and content and connections that move with you across devices, all came about from Microsoft's work across its entire tech platform.
Microsoft will showcase the emergence of Xbox in a new documentary next year, unveiled as part of the Xbox 20th anniversary celebrations this week.
I'd be lying if I didn't say Xbox has been a huge part of my life, from the games I've played and the experiences I've shared, to the career I've built up for myself, alongside my friends here on Windows Central. I remember reading on WPCentral back in 2013 about this new-fangled gizmo Microsoft was working on called cloud gaming, and now it's here. The next generation will likely take all of this for granted in much the same way this Xbox Live video seems quaint to us now. Long live Xbox, and long may it continue.
Get the Windows Central Newsletter
All the latest news, reviews, and guides for Windows and Xbox diehards.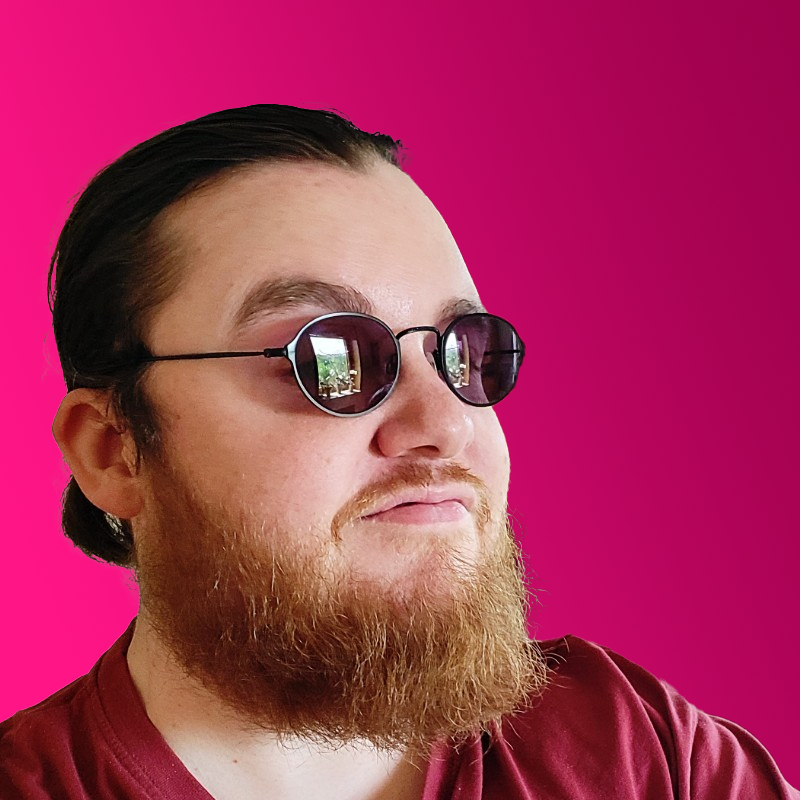 Jez Corden a Managing Editor at Windows Central, focusing primarily on all things Xbox and gaming. Jez is known for breaking exclusive news and analysis as relates to the Microsoft ecosystem while being powered by caffeine. Follow on Twitter @JezCorden and listen to his Xbox Two podcast, all about, you guessed it, Xbox!