HTC reportedly abandons full-sized Windows RT tablets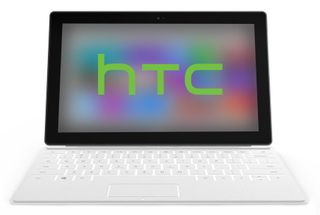 Yesterday, a source within HTC announced that the company's plan to design full-sized tablets running Microsoft's Windows RT operating system would be called off. The anonymous tipper stated that low demand for Windows RT devices and high cost are a reason for its cancellation.
HTC reportedly still has plans to release a 7 inch ARM tablet running the Windows RT operating system, but analysts are pointing at the company's possible recent decision as a foreshadow for Microsoft's future – I disagree.
HTC has been enduring hard times recently with sales slides and declines in market share; their attempt to jump on-board the Windows Phone 8 train has been less than successful as Nokia takes the spotlight. The company is releasing a fewer number of devices into markets that it feels it will be most successful, such as the Android handset market with its One smartphone.
HTC's possible decision to cut full-sized Windows RT tablets is less of a concern for Microsoft and more of an insight into the Taiwanese handset manufacturer's financial state. The company might be at a loss of resources and money to devote research and development to high risk products without a guaranteed return.
Microsoft recently launched a television and web campaign to show off the capabilities of its Surface RT and OEM partner devices based on the ARM chipset. The problem with Windows RT might not be about its capabilities, but instead the fact that consumers don't know what the operating system actually offers.
The latest campaign shows how devices running Windows RT from Dell, ASUS, and HP can compete with Apple's iPad by offering lighter and thinner devices with expandable storage, wider peripheral compatibilities, side by side multitasking and Microsoft's full Office desktop suite – all at a much lower price point.
So is HTC a sign of Microsoft in danger or just a sign that HTC is so financially bound at the moment that they can't take many risks past the market-stable Android platform?
Get the Windows Central Newsletter
All the latest news, reviews, and guides for Windows and Xbox diehards.