IDC report shows 13.9% decline in PC shipments, but doesn't show an accurate outlook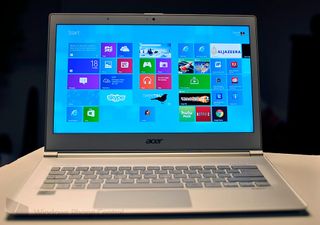 There's a report going around the web from the IDC about PC shipments from the first quarter of 2013. The overall outlook is rather gloomy – PC shipments were down 13.9% from the same period a year ago. A bit worse than the forecast of a negative 7.7% decline. What's this mean for Windows 8 and the PC market going forward?
Depends on who you ask. Most Microsoft critics see this as the writing on the wall and the 'death' of the PC. While others are quick to point out that the traditional definition of a 'PC' is changing and that we're in a transition period. Here's a quote from Bob O'Donnell, besides being one those 'glass half-empty guys' he's also the IDC Program Vice President of Clients and Displays.
Blaming the decline in PCs because of the removal of the familiar Start button is a stretch. But he does bring up an interesting point. Were consumers looking at desktops and laptops ready for a radical change?
Another thing to note about these IDC numbers is how they define a 'PC'. Shipments of PCs fell 13.9%, but how does the IDC define a PC? Like this:
That means tablets and hybrids running Windows 8 were left out of the count for PCs. Devices like the Surface RT and Pro weren't considered by the IDC to be PCs in their tally. While sales of these devices wouldn't offset the decline of 13.9%, they would have helped improve the figure and give a better outlook. Personally I see any device running Windows 8 as a PC, so it's odd to not consider the Surface Pro or ThinkPad Tablet 2 in those numbers.
What do you guys think of the outlook on Windows 8 and the PC market based off this IDC report? Sound off below.
Source: IDC
Get the Windows Central Newsletter
All the latest news, reviews, and guides for Windows and Xbox diehards.