Intel to lay off 12,000 employees in major restructuring effort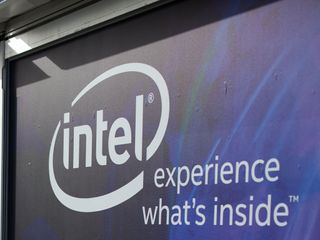 Confirming previous rumors, Intel has announced a major restructuring that will result in 12,000 of its employees being laid off by mid-2017. That will represent about 11% of the company's workforce.
The chip company says the move is part of its plans to "accelerate its evolution from a PC company to one that powers the cloud and billions of smart, connected computing devices." Intel says:
Intel is expected to take a one-time charge of $1.2 billion during the second quarter of 2016 as part of the restructuring. It is expected to result in a savings of $750 million in 2016, with annual savings of $1.4 billion by mid-2017. The majority of the layoffs are expected to happen in the next 60 days.
Not surprised. They have been looking at AMD for the last 10 years and kept telling them selfs "We're good". IoT is theirs as much as mobile market. Stick to servers.

They will have to earn, IoT, for sure, but it is certainly not too late to do it.

Why not? Intel is investing heavily in it both in hardware and software solutions.

They sort of did the same with smartphones when android was starting out, remember their effort to optemize android for its chips? We'll see, don't get me wrong, I wish them all the best.

Well the difference is that the IoT market is still to be defined. There is no OS that is a clear winner. Android is not a fit, iOS either and whoever can provide a nice, secure, scalable (from few kilooctet lightbulbs to more advanced devices) OS with a various range of hardware at a great price can be the main player. IMHO it's totally different than the smartphone market at the time Intel entered. ARM vendors don't provide good solutions for IoT either. For now every manufacturers (say D-LINK, Philips...) back their own OS/solution and I don't think it's going to fly for long because this is high cost.

Well Im cheering for wintel even tho it can't be seen in my comments :)

What exactly is IoT?
​It's a huge field. It's embedded electronics.
And it's connected to the internet / cloud. The common denominator for all thing IoT
is the connectedness and being part of a gigantic system spanning this globe.
Plus some AI sooner rather than later. The market is wide open.
Intel will have its place, as does Microsoft and many others. .

Heck even their short lived partnership with rim to manufactures like Panasonic who make retail hand-helds never work well. & their solutions for docsis 3 suck

Intel already has some good renenue in IoT
​although I never have come across anything Intel and IoT. I think things like IoT make much less headlines. A new notebook chip or a fancy new 2-1 gadget
is welcomed worldwide by the media with big fanfare. Some embedded design does not raise any attention at all.
Too hard to digest for most consumers, journalists and blog writers. .

It's raining pink slips!!!

As things move forward Intel will build up the workforce again. ​
Different people, different skills, different markets. Intel had fired 10000 employees in the past
and they to end up with a similar number of employees some time later. It's this industry. Always had been very dynamic, in many ways.

Their mobile chips are competitive. They're are on Asus smartphones and tablets.

Read reseller ratings their phones are especially not well liked

You bet Intel have learned a lot. ​Letting people go is one of the hardest things to do as a company / as a manager. .

This is even worse than Microsoft last year, they really need to think their strategy if the situation is that bad, especially push on the mobile market

Think what? ARM is killing them with cheap, capable chips and their node size advantage is melting. Plus the stubbornness regarding x86, they should have licenced it to more companies back in the days just as they shouldn't push it everywhere nowdays.

Rockchip in China has an x86 license for SoCs.

Currently there is only 3 right? Intel, AMD and VIA. Suppose Chinese company that want X86 license is Spreadtrum not Rockchip.

What does nodesize tell us, really? It is difficult to compare nodesizes from one company to the other.
Experts are happy to discuss this for any length of time.
10nm are not 10nm. It's a name and a rough estimate.
​The effective chipsize makes a difference
and the yield makes a huge difference. And if Intel is about anything, it's about yield.
Yield equals profitability. And they still have their copy-exactly thing.
Once INTC have a processnode working, it is working. .

I think Intel is going somewhere else (at least by their numbers).

With xpoint (Optane or what ever) they could take over the market, but knowing intel it will be servers first and consumers in a year or two (well they said the next set of motherboards will support it) and it will cost an arm and a leg.

like any new tech, with the time it will get cheaper.

X-Point and 3D NAND from Intel will be interesting. ​But proably will have a meaning ful impact on the bottom line sometime in 2017.
I do not expect much for 2016.

Intel won't be able to increase gross profit. But they very likely will compensate that with adding a couple of extra billions in revenue.


Worse than Microsoft last year? They went from 43 to 50 USD per share last year... Sent from my Windows 10 PC.

The funny thing is, Intel is not doing bad. Not at all. ​They are just employing good management and restructure the company in a way
that makes sure they continue to have good business and continue to grow. Bad management is when you when until everything is too late and then try to restructure. So Intel it taking harsh measures right now and they probably will add new employees again over time. And one day have as many employees as they have today. Or even more. Because future markets will more fragmented than they are today. .

I wonder if the jobs are being cut because they are moving out of the USA?

Nope, it's the PC market going downhill.

Novakkosanovic, it can't be PC market share because Intel chips work with any computer, Macs, iPhones, Android, everything.

wat? iPhone and Android run an ARM processor

Intel makes mobile baseband chips and they ship their mobile proceessor in the Asus ZenPhone.

Their marketshare in mobile is like a drop in an ocean,

The "classical" PC market is. ​But what is know as a PC is becoming redefined and morphs into something else we don't fully know/understand yet. I am not even sure if PC is still a good descriptor of what goes under the name PC. Essentially, a PC was one of those coarse IBM DOS machine and early Windows machines. Once internet came into play and became a household item things changed radically.
You will not miss it all that much if your "PC" at home did not have a CD/DVD/BR drive. My high performance tower has a DVD and a BR drive,
but I actually can hardly remember when I used them last. Most of the time I do my work on an HP Envy 17 plus a UHD monitor.
Only when I need lots of performace I bother to power up my tower. Also have a ThinkPad 8 with W10 (not happy with this guy)
plus a Windows Phone (to be replaced with a Surface Phone, maybe, if there will be one.) Thngs have changed. Dramatically. For the better.
And so Intel has changed will continue to need to change, for the better I guess. So do we.
.

I hope not. Many U.S. corporations throw Americans under the bus, but Intel has been a very good company for providing employment opportunities in the U.S.

Yea I know, I work for US company and I work for peanuts.

Lol. I worked at intel for 10 years. Left when operations started going over to Penang and china and India (2000) because it was cheaper to set up shop and support. I've seen all this before. Same story.

WTH did you get downvoted? ~~~~~~~~~~~~~~~~~~~~~~~~~~~~~
ROJO > ARLINGTON, TX > LUMIA 1520 ≥ 950... WAITING FOR 6.2" SURFACE PHONE

What kind of position did you work in at Intel? Testing, quality, packaging, 8051, CAN controllers ?

Wen in India? Oops wrong place. Lol.

Intel has to create an mobile architecture as it still has resources. Innovation stopped when AMD wasn't a thread anymore. They should move fast because it isn't much time left. Posted from WC for W10 running on my 930.

My prayers go out to those who will lose their jobs.

You mean those who will lose their jobs at Intel, get a severance package from Intel, and find employment elsewhere?

When the chips are down...

Everyone can fall from the top or rise from the ashes. Intel going down, but not out. Same with Microsoft. Apple climbing out of ruin to one of the top. 10 years from now it will be someone else. Hoe msny people do you think IBM has laid off in the past 10 years.Just the way it is.

Hopefully those being laid off will find another job quickly.

That is stupid and cruel!!!

It is cruel. It is not stupid.

That's a big one. Things might change and they might not pull things off anymore. Whatever, I don't like anybody loosing their job.

They'll find a job somewhere else. Intel isn't the only company in the world.

WOW. That's a lot of jobs! I feel sorry for all those people.

Hmm.. Tablet chip volumes tanked. -44%

Intel will be fine. Nobody makes faster chips, not even Qualcomm.

Problem Intel have is how to make energy efficient versions of their blazing fast chips. Believe me, they are pumping billions into research. I wouldn't write them off, they are one innovation away from being a major player again, especially in the silicon field where things change very quickly. QUALCOMM are not in a great position either, with the failure of the SD 820 and the slowdown of the mobil market. Doesn't help that Mediatek are undercutting them in the budget segment too.

The 820 is a failure? You meant the 810 right? Posted via the Windows Central App for Android

Did not notice that the SnapDragon 820 was a failure. ​Let's see how the 830 will be doing once it's out.
10nm are challenging.
Scaling down chipsize is become more and more of a challenge. .

Guess what:
​Just checked Intel's share price: $31.80 Wall Street seemed to have bought Intel's restructuring plans. .
Windows Central Newsletter
Get the best of Windows Central in in your inbox, every day!
Thank you for signing up to Windows Central. You will receive a verification email shortly.
There was a problem. Please refresh the page and try again.