Jawbone says it has no plans to exit the fitness wearables business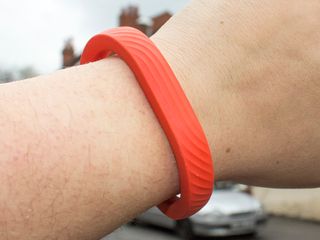 Jawbone has issued a statement claiming that recent reports stating it is exiting its fitness wearable business are "false".
Late on Friday, TechInsider claimed that Jawbone was stopping production of its UP fitness devices and selling off its remaining inventory to a third party. In a statement sent to Engadget, Jawbone said:
For its part TechInsider says:
Windows Central Newsletter
Get the best of Windows Central in your inbox, every day!
For a moment I thought the title said Jawbone has no plans to release a Windows phone app.

Even though it didn't, you're probably right.

And... Boom! goes the dynamite!

I have no idea why the dumped their audio line. My Mini jambox is awesome!

Probably because there are better options that are cheaper.

So unfortunate for a company that had so much potential. I have owned the UP24 and the UP2. Both are extremely comfortable to wear and highly accurate versus Fitbit, which has huge accuracy problems. Jawbone also has the best app for those interested in their general fitness. However, mark my words, the company is lost with Hosain Rahman at the reins. Great ideas, but horrible implementation and huge Quality Assurance problems that he has failed to address. The last several years have been nothing but mistake after mistake after mistake. If was a public company, Rahman would have been chased out a long time ago. I wish it were different, because I love their fitness tracker, app, customer service, and ideas, but I do not see the company making it much longer. Unfortunate, but in the budding age of the "Internet of Things" there is little room for error, as the next start up is always waiting in the wings for their opportunity to step up and take over.