The latest Windows Mobile 7 rumors ...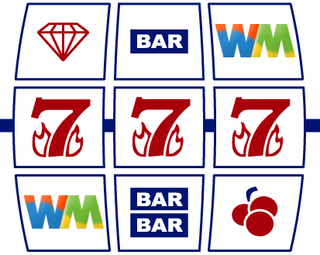 We're a little more than a week away from likely finding out what all the Windows Phone Seven (or Windows Mobile 7, or Seven, or whatever) is all about. And that means it's time for more rumors to come crawling out of the woodwork.
After the break, let's tackle the latest batch that was seeded to a couple of sites (Mobile Tech World and PPCGeeks) and what we think of them.
Before we begin: We're going to answer these rumors as if they're true, but honestly we have no idea if they are or not. Obviously we still don't have any official word as to what's ahead for Mobile World Congress, and we still don't really know how these rumors might or might not fit in with the other big ones we've heard.
Rumor: Windows Phone Seven will debut at Mobile World Congress. But it will only be the user interface. No hardware, and no in-depth demos.
Rumor: The new UI, codenamed "Metro," is similar to that of the Zune HD. It will have a completely new start screen.
Rumor: No Flash support, but Silverlight's on board. And there will be no fewer than four development sessions at Microsoft's MIX10 conference in March.
Rumor: Apps can only be loaded through the Marketplace, and there's no multitasking as we now know it. Apps will pause in the background, however, and there will be push notifications.
Rumor: There won't be any backward NETCF compatibility.
Rumor: Full Zune integration. Syncing will be done through the Zune desktop software. Full Xbox integration.
Rumor: No OEM interfaces. As in, no Sense UI, no Mobile Shell, etc.
OK, everybody. That's it. Is this the future of Windows Mobile? Will there be several tracks? One week to go, and then we'll find out ... something. Stay tuned.
Windows Central Newsletter
Get the best of Windows Central in in your inbox, every day!
What you really want is the ability to stop what you're doing, go do something else, and then come back to the original task, right where you left off. Umm... this is a joke, isn't it *hope*? What I really want, is the ability to kick off a any task, put this in the background where it continues to do his work AND CONTINUE TO USE MY DEVICE!! Yeah, I want multitasking, especially in a high-end device. I know that Apple simply doesn't get it, but you don't have to copy everything from them, you could also implement improvements? Or keep them, if you already have them?

Apple does get it because they're obsessed about controlling the experience. Poorly coded apps running in the background will drain your battery and slow your phone down to a crawl. I think an Apple style push notification service is great as long as it doesn't resort to the appalling Blackberry model that requires the carrier to run a notification server. This in tandem with the "paused" app model is smart as it'll be much quicker to resume the "paused" app when a notification is received compared to the iPhone OS which requires the app to be completely relaunched when a notification is received. However I still think apps running in the background is necessary. The most used example is Pandora which would obviously be useless if it is paused when it is not the foreground task. IMO, most apps should use the push notification service and only resort to background running if necessary. Oh yeah, a smarter task switcher or multi-tasking paradigm is needed. WebOS's cards metaphor is very cool. Redmond start your photocopiers! :)

nice summary! now, is their any news regarding any differences between touch and non-touch devices?

Just for funzies, a list of examples you cannot do with pausing, while doing other stuff. - Listen music/podcasts/audiobooks with any other software than the one built in.
(how would 3rd party software like kinoma run in the background if it is not supported.)
- Track GPS location.
- Download a big files (like podcasts) on the background. I remember how Palmos was almost exactly like this, and was triumphed by windows mobile with multitasking. I am going for android if WM7 doesn't offer something godlike, to make it worth living with these decisions.

"I am going for android if WM7 doesn't offer something godlike" With expectations like these, I'm not sure if you'd ever be satisfied..

Regarding multitasking... in general I want the "pause" multitasking as described by the leak. That is the 90% case that I care about. In fact I DO NOT want the application actively getting cycles in the background, because that is sucking up battery life. BUT there are cases when I do want the application to actually be actively running in the background. This is for things like Pandora. In those cases I'd like the developer experience to be one where the developer can programmatically opt-in to getting scheduled. Therefore in most cases you get "pause" multitasking, which is what I usually want. In those cases where the developer knows that there is benefit to running the app in the background, they can explicitly request to have that support in the application. Another way to do it is to give the user the ability to launch an app with "real multitasking". The default would be "pause multitasking", but for those few apps that you want in the background, give the user the ability to launch them that way.

What's with the offensive tone of this article? As if it's straight from Microsoft's collective mouth "You don't like it? Get over it!". Oh so.... things like true multi-tasking and Flash support and just overrated and we're a bunch of whining babies for wanting them? When these things are almost universally asked for and expected from almost all smartphone users these days? If half these rumors end up being true, I'm taking my business to Android or maybe WebOS. It is sounding more and more like WM7 might actually be a huge step BACKWARD. If I wanted my phone to be so limited and focused on media capability.... well.... I'd have an iphone already.

um, I'm pretty sure you're already a google fan. No need to use rumors as an excuse. There may be many ways that this phone rocks but you'll dicount it because you're a google fan first or you rely to heavily on these rumors. wait for the real dealz, yo

Personally I think the majority of those rumors apply to Project Pink and not 7 at all. I'm confident it will have multi-tasking and vey confident that it will support alternative UIs. This info seems to be some FUD combined with not sharing the whole, big picture.

Agreed. Thus my "offensive tone," lol. And if anyone wonders why we're getting a little exasperated, I'll send you a screen shot of my inbox. :-/

What kind of market/platform strategy is this?
"It's a paradigm shift for Microsoft, and one that's going to make a lot of people unhappy." Forgive me if I sound naive, thinking that purposefully pushing your customer base over-the-cliff is a dumb idea.. Spare me the 'omelette and breaking eggs' cliche. And, I realize these are just rumors but, what scares me most with these rumors is the fact that we've heard nothing of NEW features--just more "integration" and dumbing down.

Granted MS isn't perfect but I'd be very surprised if they don't give us a business version of WM7 that supports multitasking and is compatible with older apps. If these rumors are true, this is for the media-centric ZunePhone only. Geekers like us and the businessmen will probably not be as interesed in the ZunePhone as the iPhone people who are sick of AT&T. Meet the new boss, same as the old boss (but on a better network).

yeah... no. Im sorry but if the multi tasking thing isnt true multi tasking (as in running in the background while i do something else) then there is little reason to stick with the os. android has multi tasking, a better ui and more apps than a budding new platform will have. wm7 will be an infant with few developers at first. the os will need every little advantage it has to keep its base from jumping ship to the one os that is close enough to what we like.

Then give your data and money to google for christ sake

You clearly hate Google, but these are Windows Mobile fans getting legitimately frustrated at hearing horrifying possibilities. You going into ultra fanboy mode whenever anyone mentions what will be *the only truly decent mobile platform left* if WM7 is a flop does not help anything.

IMO, WinMo currently has three big advantages going for it, that make it better than any other OS. Yes, it has one HUGE disadvantage, from a mass marketing standpoint, which is the lack of pretty, user-friendliness, and I appreciate that they seem to be trying to get that aspect so that they can increase their potential customer base. But to keep me interested, they have to keep at least these three strengths intact: 1. Multitasking limited only by the hardware/CPU/RAM. I love that I can stream internet radio in the background, while jumping between running SMS conversations, IM messages in Palringo, browsing sites in Opera or Iris between messages, etc. etc. etc. 2. Customization... I've run more Today screens than I can count. I've run HTC Home, TF3D, Titanium, Point UI Home, Samsung TouchWiz, SPB Home, and several other free home screens that people have posted at places like XDA and PPC Geeks, including ones that have emulated the iPhone or Android home screens. Of course, I've even run the old-but-still-useful default Today screen with various plugins. No other device has this level of customization. Then you get into advanced tweaks, registry edits. etcc. etc. etc., and basically you can make your device do almost anything you can imagine, limited again only by the hardware. 3. Suprised no one really mentions this.... PIM management! Some OS'es have gotten good at matching the WM contact management options, but none that I've seen have matched WinMo's Calendar and Task (to-do list) functionality. Especially the task list.... the abilty to have a to-do item with or without a start and/or due date, with different priority levels, with or without a reminder notification which can be set for any time, with the option to be recurring every hour/day/week/month or whenever, that can be grouped by categories etc. etc. etc. No joke, the only time I ever forget ANYTHING anymore, is if I forget to put it on my phone! I've played with the task and calendar apps in most other popular OS'es, and none of them even come close to the depth of options for PIM.... If WM7 doesnkt at least retain these features, there would be no incentive for me to upgrade.

Well said. I've felt for quite some time that the real problem with Windows mobile is that Microsoft is not very good at playing up its strengths. As for no multitasking... I had that with my Treo 650/680. I bought my first Clie because they had a separate processor that allowed for background music playing, when my then-current Visor did not. Let's not go backwards.

Agreed, I think the "journalists" online and tv have been horrendous with reporting for anything NOT google or apples. For instance, there's plenty of great alternatives to iPod over the years, but you'd never hear of it unless you went to a blog that wasy anythingbutipod lol. Even going to Best Buy and other retailers, they're alwasy pushing iStuff rather tha fixing the displays for Cowon etc. Over the years we learned about iPods looking nice, but for a music Player... the sound quality was always well behind the some others. Even Zunes have outscored in sound quality. CNBC and Fox Biz News would always cream their pants for Google and Apple stuff... well won't that drive folks to buy more stocks in those companies? That isn't a fair playing field for other especially smaller competitors. imho. CNET reviewed the Zune HD and it was as if the Social, ZunePass and sharing didn't exist from Zune 30? Then gave it less marks without including those things because the iThing didn't have it. MS mentioned recently that they have to do a better job at showcasing what they're doing right. And areas they innovate where others imitate. I look forward to a massive marketing/PR push over the next couple of years. WM 6.5 wasn't as bad as you'd be lead to believe. I find it quite good. The Marketpalce issues is very legit to pick apart but calling it a complete failure because it's not an iPhone has become quite ridiculous.

I couldn't agree more... The only thing I'd add personally, is the ability to have multiple exchange accounts running like the WebOS from Palm. I never thought I'd want it before, but now I'm in a situation where that would be very handy.

If some/all of the rumors are true, then it seems that Microsoft has turned that corner and is once again on the road named 'just doesn't get it.'

Doesn't make sense to disable multitasking. Push notifications are a great addition but like many people have pointed out, some apps need to actively run in the background. I'm an avid wm user but my iPod touch had been getting much use since I got it a few months ago. Seemed limited at first but jailbreaking has opened up a ton if options. With backgroundr for multitasking you can toggle an app to run in the background or set it to always do so. Combined with push notifications it seems like a perfect balance to save on battery and resources. I think it would excellnt for MS to incorporate something like this if they were goin the push route. An android or webos like notification system would round it out nicely :)

I think Microsoft is trying to target Silverlight (which has a subset of the .NET Framework) as the one platform for development of all UI based (thinner) clients. Zune, WinMo, Browsers, and non-Windows machines.
But technically, if WinMo 7 is based on a WinCE core, there should be nothing stopping anyone from manually installing the .NET Compact Framework on the devices.

Last time I checked Microsoft doesn

Wow. I hope these rumors are off base. Custom UIs, Flash support via IE mobile/Skyfire and multitasking are the very things that set WinMo apart. What Microsoft needs to put WinMo back on the map: 1.) Marketing - When's the last time you saw a good WinMo commcercial (or any WinMo commercial) during prime time? How about it taking center stage in a Best Buy circular? Come on Microsoft, no one but geeks even knows about it. 2.) User friendly - It's getting better but non-geeks want dead simple. The Media Center function is awesome, but going through the hoops to get HD converted WITH audio is crazy (copy protection seems to nuke it after 30 seconds in media player, although it works in movie maker & some aftermarket encoders). 3.) Let us put marketplace apps on the storage card! 4.) Fun. Zune/Xbox360 integration are fantastic ideas. Cut a deal with Hulu for an app, roll out strong versions of Office 2010 mobile and drill the eye candy down to the core and you've got it nailed. 5.) Yes, keep those old apps working with an emulator, like Palm did. 6.) Do a better job of publicizing the new widgets (.wgt) feature to developers. Seems no body is really taking advantage of how easy they are to knock out. Here's an example of one for Internet radio: RadioJax

Great statements, but I'm afraid you've skipped over the importance of NOT dealing with all of these rumors well. We all know that although it may seem unproductive to complain, you can't argue that it doesn't have it's productive effects. Although, I do think it's good to make statements that basically say, "This is what it is, get over it." I don't agree that consumers should just lay down and accept it. Complaining does make change. And honestly, if you complain now and a lot, most likely the emulators or flash support will come down from the tops, not through an unpredictable or unchecked third parties. I call this the Riot Shield Law. Complain enough about a stupid addition to the best online FPS game of all time, and in the next version, it's removed.

Again, that surprises anybody? You know what else has a UI that's similar to the Zune HD? Windows Mobile 6.5. That said, the two feel very different. (You can thank the Zune HD's Snapdragon processor and capacitive screen for that, though the HTC HD2 closes the gap nicely.) ZundHD has a tegra processor.

I really hope these rumors are just that, rumors. If multitasking goes away and side loading of applications goes away, then I may as well go with an iphone. The iphone works this way and has been available long enough to work out most of the bugs and features whereas this is a brand new OS that works just like the iphone and upon initial release will be buggy. This is like moving backward instead of forward with a new OS. If these rumors pan out, hopefully Windows Mobile 6.5 will be available for awhile so I can stick with an OS that has all of these missing features. No windows phone 7 for me!

we do have the right to express ourselves-we are the ones that have been in the trenches, fighting the good fight and spreading the good word. I never bxxched that winmo wasnt iphone OS-(that was stupid review sites that dont even use the OS) so im not welcoming these rumors with open arms. Three years in development for this?... come on MS, dont let this be ur only pro winpho edition.

If
- It does not offer real multitasking like WM now does
- It is not largely compatible with existing apps
- It is tethered to an app store like an iphone Then why should I bother with it? I bought Windows Mobile BECAUSE of what it offers now. Break all of that, and I might as well go to Iphone or Android instead. I realize Microsoft wants something that sells - and I realize the existing WM is not there. But I like my Tilt2. I don't do a lot of development, and it's stuff that's just for me. But dead-end my platform, and I'll have no incentive to stay, and anything I jump ship to will be more mature than a brand-new WM7 will be.

I totally agree. I honestly cannot see how MS will take such a huge step backwards by doing all these stupid Apple-like decisions. If MS doesn't realize that the best part about WM6 is its extreme customization (everything from a full-blown File Explorer to being able to edit the registry), then we will be completely screwed with WM7. Personally,I don't think MS will do those things.
Multitasking: wtf if I want, I can run 8 programs at once on my 400MHz, 128mb ram HTC Touch. You can run f***ing XP on the rumored release devices (HTC Obsession and LG Apollo) for goodness sakes!!
Backwards Compatibility: MS has always supported backwards compatibility with nearly all of its OS's.
Locked App Store: This better be a joke.

Hay Phil I thought you weren

All this bad news is really putting the brakes on my purchase of the HD2, or anything else that may run WM7 in the future. What's the point?!

Rumor: There won't be any backward NETCF compatibility. I've said it before, and I'm sure I'll have to say it again: It's likely time to forget what you know about Windows Mobile, folks. Don't think of this as a new version. Think of this as a new platform. Yep. That model has worked like a charm for Palm.

Rumours, just rumours. This needs to be taken with a pound of salt, not just a pinch. This sure sounds more like Pink than WM7 platform. Nevermind the consumers, the businesses running critical line of business software would crucify Microsoft for something like this. Or, taken another way, this could be why MS is developing 7 and 6.5 in parallel.... one for us that are used to the 'old ways' and one that's a paradigm shift. Whichever the market likes will carry forward.... Though my bet is still on the business WM7, the media WM7 and a separate project pink --- and that the above applies to pink.

I keep hearing about a "Business WM 7" and a "Media WM 7". Assuming this is true, why would Microsoft force users to make such a choice between capabilities? I want it all on one platform and will pay whatever the cost! Don't folks realize that when I have downtime with my "Business WM 7", I may want to enjoy the capabilities that are on the "Media WM 7". These two don't have to be mutually exclusive.

Who said anything about a forced choice? Think of it more as a focus set. The difference is already out there in the marketplace today. Think HTC Diamond (multimedia) vs HTC Touch Pro2 (business). My Touch Pro2 makes a great multimedia device, but the focus of the UI is geared more toward the productivity apps than the multimedia stuff. If Microsoft wants to capture the consumer market, they're not going to get it with the business sell - how many iPhone users do you hear running around bragging about their device's group policy support vs check out these games. Now how many IT departments are out spec'ing workforce cellphone fleets by looking at the gaming titles first. Microsoft *needs* that two pronged focus to succeed.

Even though everyone seems to have covered what I am going to say, I am going to say it my way... Microsoft rather than improving it's product that is unique, it is copying someone else's product and making it their own. F-that, if I want an iphone, I will get an iphone. They need to make WM better, not the iphone os. Oh well, as long as I don't have to convert every video or song, and it actually has a 3.5mm standard headphone jack (and comes to AT&T .... ?) I'll give it a serious look over. At least MS is doing... 'something'... I'll say that is a start. Let's hope they don't blow it by trying to keep up with the Jobses!

Rumor: There won't be any backward NETCF compatibility. M$ did the same when they moved on from XP. Add what they did was need. Windows 7 is a much better os and the best MS has ever released. So to make WM7 just as good some big changes need to be made!

Windows 7 has something like 90% application compatibility with previous versions of Windows, including XP and even 98. This is what Microsoft actually excels at, and that keeps the Windows Ecosystem running along nicely. Windows 7 uses the same device driver model as Windows Vista, and that's only really a problem if you are upgrading old hardware - not bloody likely for a mobile device. So, Microsoft DID NOT break everything when they went to Windows 7, unlike what certain Apple ads might have led you to believe and I doubt they'll break everything going forward to Windows Mobile 7 either.

Hopefully most of these don't turn out to be true... If they want to throw out some dumbed down consumer OS like the iPhone and Android, let them launch some secondary one and leave me with my 6.5 builds. I'm not going to turn over the flexibility of loading my own applications. I'm not letting go of the current highly functional multitasking either, and I can't see them bringing anything forward to make leaving all that worth it. Really, the most gorgeous and intuitive GUI ever made may be enough for some of you, but for those of us who need a smartphone, not an expensive dumbphone, these rumors need to not be true.

If you are talking about Windows 7, it doesn't only have a better GUI it also is faster, more stable, handles memory better e.t.c than XP. If MS had not made those changes W7 would be able to do what it does. As long as developers follow, this will only lead to a much better mobile os for everyone. Sure it is a pain at first, but the all end users will benefit in the end.

I was talking about WinMo7. I respect the fact that they have to move forward, but if even half of this rumored progress is true, they'll break the platform and split their users in half. http://www.associatedcontent.com/article/2677215/windows_mobile_7_rumors... Some more rumors... Such as that things such as Sense UI won't run on it and such... What I'm saying is, if they want to bring out a mass consumer phone, have at it. Make a Zune phone, but don't end the WinMo line by breaking ties with everything.

It will be presented to the community during Mobile World Congress it will have important enhancements and some other similarities with other mobile OS.

I personally would be happy if backwards compatiblity is broken. I am sure all of the current programs will be updated to the new interface (if there is infact one). As for multitasking, I would be happy with "pause" multitasking as long as there is still the concept of background services. Most of the examples here consist of people wanting to stream audio or do a download. Basically nothing that requires a UI to be operational. If the app can be separated into the two parts then the portion with the UI can be paused which would free up resources. Even the Zune is based on Windows CE which means that it has the same multitasking capabilities that we have always known except the development model has been crippled (for lack of a better word.) This means that the OS will still do multitasking but the apps will be more controlled. Ultimately this is a good thing as it will improve battery life, performance, etc. Another perk to breaking from backwards compatiblity, other than the fresh UI, would be the ability to better use the GPU that is available on all new processors. Of course they could also just render the GDI to a texture like they do in the Windows 7 DWM but who really wants that for a mobile device? I also would not cry if I lost OEM UI if it means that I get OTA updates directly from Microsoft. If the UI is effective enough then I won't need a third party UI. I have never changed the shell on my Windows desktop. Zune services integration would also be great since I have a Zune and I love it.

All this is great of your business doesn't have applications that are tried and true on the old platform. I can see how some posters are for a two pronged approach, but I worry that it will split up the good features of the phones and one will get left in the dust. My biggest complaint is that we are going from a relatively open platform, to one that closely mimics the iPhone in terms of what you can and can't do with the device. I don't want to have the zune software on each system to setup a device. I have all the cabs and cpf files on the root of storgage card. Ending the ability to set the device up for exchange and install all the programs that way, will be a major loss for the platform. At that point, you'll find a lot of business and power users either not updating, or leaving the platform all together. The worst thing is, there isn't any other platform out there that is like our current WinMo in terms of flexibility. Android has tried, but even it falls along the lines of the iPhone. You can fix OTA updates, the GUI, and other small items without destroying the base of WinMo. As far as battery life is concerned, I don't see any issue with the current performance of 6.5.3 multitasking. I have a small battery (1500mah) and it works quite well.

would be nice to see one in the near future :)

Looks like Microsoft is copying from Apple's rumor leak mill as well. Good for you, guys!

Yap hope the mouth-shut Marketing works for the Mircosoft People too...Apple has always set Benchmarks in whatever they have done,I am so Impressed with Apple and its marketing strategies.

yes, that's why more than 90% people rely on MS....you probably writing this comment on MS base pc....

If this turns out to be true! Goodbye Pocket PC I will shift camp to Symbian. This isn't how you should treat your loyal fans. Sigh!

I'll just repeat what's been said here: We've seen the future of WM, and it's Apple's mobile OSX! Was anyone surprised? Well Phil Nickinson and Malatesta should be. Com'on guys, don't pretend you've been calling this all along. Just go back and read your own WM7 posts from the beginning! Your unflagging support of the elephant in Redmond has come at the expense of objectivity. It does appear Microsoft is heading towards a walled garden approach to their OS similar to Apple's. If true, this would be very unfortunate. Microsoft could have adopted Apple's best practices such as support for older hardware and OTA updates that don't reset the phone. But no; not only are they pretty much going to require new hardware and the purchase of all new third party apps, all we get in return is another "our way or the highway" mobile OS. It'll be interesting to see if Microsoft takes the same hard tack with modders and jail-breakers that Apple does. There still some time before the official announcements and Microsoft may still surprise us. But if Microsoft's intention is to become a Apple wannabe, it's Android for me.

MS does not have a product good enough to compete with the iphone let alone Android. It will fail with its Zune like OS. MS needs to stop there mobile endeavors and concentrate on there core base Windows OS. With two failed OS's under there belts "vista and win7" they need to hunker down and come up with a plan for the future. And MS please dont say Win8 will be the best OS when it hits early next year. If i may suggest please consider moving to a linux/unix kernel. There is only so far your aging DOS architecture can get you in terms of todays preferred UI expectations.

It is clear that the winner will eventually be Android OS for mobile devices, with MS's same old same old OS, and apple's closed system, no multitasking, app store gestapo tactics. Its no wonder Apple is suing HTC, ita all they can do to stop Android. But patent wars take years to resolve, and in most cases get settled out of court. By that time Android will have an amazing market share numbers.

I totally agree, the droid has come a long way however I just don't see it surpassing the iPhone anytime soon.

Sounds good which window mobile version is running on HTC Touch Pro 2 and if you can could anyone provide a web site so i can read on it

I've run the old-but-still-useful default Today screen with various plugins. No other device has this level of customization.

One thing's clear: the rapid convergence of the rumor mill around dates and feature sets has us very excited about Microsoft's chances at resurrecting its smartphone soul in time for the holidays.

Popularity of a WiMo device is measured in sales and market share. And WiMo doesn't have much of either. The Big competitors right now are Apple, Nokia, RIM, and Android.

I am hoping the same best work from you in the future as well. In fact your creative writing ability has inspired me about on latest windows mobile 7 rumors.

With Voip Phone it is also possible for various devices to be inter-linked, thereby enabling added incentives like PC-Telephony. Integrating the phone system to a customer database provides ideal support for customer relationship management.

WOW. We are surprised to see W Mobile 7 here. We are eagerly waiting for this. Of course we want many tracks there. Really like this.

I think Windows mobile will be excellent and definitely better than Iphone.I don't know why people like Iphone so much:@

I can't believe that they would remove the multitasking for the business version. I will keep updates on this thing. Well, I like Windows mobile compared to iPhone.

Even the Zune is based on Windows CE which means that it has the same multitasking capabilities that we have always known except the development model has been crippled (for lack of a better word.) This means that the OS will still do multitasking but the apps will be more controlled. Ultimately this is a good thing as it will improve battery life, performance, etc. Another perk to breaking from backwards compatiblity, other than the fresh UI, would be the ability to better use the GPU that is available on all new processors. Of course they could also just render the GDI to a texture like they do in the Windows 7 DWM but who really wants that for a mobile device? I also would not cry if I lost OEM UI if it means that I get OTA updates directly from Microsoft. If the UI is effective enough then I won't need a third party UI. I have never changed the shell on my Windows desktop. Zune services integration would also be great since I have a Zune and I love it.

I do think it's good to make statements that basically say, "This is what it is, get over it." I don't agree that consumers should just lay down and accept it. Complaining does make change. And honestly, if you complain now and a lot, most likely the emulators or flash support will come down from the tops, not through an unpredictable or unchecked third parties.

Silverlight is good, no need for Flash then. No apps running in the background and no .NET is extremely bad. No compatibility wouldn't ruin it for me - but closed ecosystem with MS app store as the only source of apps is a big no-no.

The post is good. We are waiting to see more posts like that
salt lake city mortgage

Cool post. Go ahead
st louis mortgage

really a nice post. Keep it up.
nashville tn homes for sale

cool post. keep it up.
mortgage marketing
Windows Central Newsletter
Thank you for signing up to Windows Central. You will receive a verification email shortly.
There was a problem. Please refresh the page and try again.