Lots of horror games discounted in this week's Xbox Deals with Gold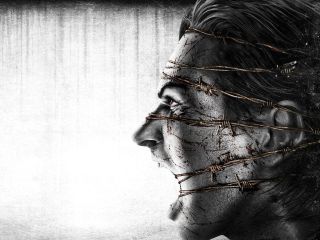 This week's Deals with Gold promotion for digital Xbox One and Xbox 360 games definitely has a Halloween theme, as it has a number of horror games on the list, along with a few other titles.
Here are this week's price cuts for people who have a paid Xbox Live Gold subscription. The reductions will end on November 3:
Xbox One:
Xbox 360:
Source: Major Nelson
Hold on, did I read that right? 5 dollars for Titanfall?

Yes, for the 'All in' version.

Probably be free when titan fall 2 release gets closer.

My exact thought. I'm damn glad I never paid out for it.... Here's $5 from me MSFT

I would buy if I knew it would run on the xbone.

I'm going to buy it and just hope for bc. I can play it on the 360 if I need to, but it would be nice to have it on the One.

One of the greatest games of the last gen consoles.

Dead Space is a brilliantly unsettling and genuinely scary game. I never played 2 or 3, but would be great to see as a BC title...well worth picking up!

Dead Space 2 was freakin awesome 3 though dropped the ball in my opinion.

White Night seems really interesting, probably gonna snag it for that price.

Titanfall for 4.99 is a good deal, I know they Haters gonna Hate, but I always like that one.

Man i love it... i wish it had done better... I always wanted Mirrors Edge type movement in a shooting game (that is NOT to be read as I want guns in Mirrors Edge). And then this came out and it just dropped my jaw. Love the wall run with the boosters pushing you to the wall. 5-15 seconds for full map traverse is just a wonderful feeling :D... not to mention the Titans :P

Never quite understood the hate for Titanfall from some people, it's a fast & fun online game. "Standby for Titanfall" is still awesome!

OMG if you havn't played Deadspace yet it's some of the best $4 you will ever spend on a horror game. I played them all on PC. Soooo fun. And scary. :D

State of decay is still far too expensive for someone that already purchased it. They should give a seriously discounted price for anyone that owns the 360 version.

I would buy Dead Space if it is backward compatible

Man, this is like a Steam sale! I'm getting Titanfall, Zombie Driver HD, and Dead Space.

Alice: Madness Returns Epic game...It was free a while ago... Good creepy twist on Alice in Wonderland... it comes with the first one, BEYOND epic game, great story but, graphics are dated now...
Windows Central Newsletter
Thank you for signing up to Windows Central. You will receive a verification email shortly.
There was a problem. Please refresh the page and try again.