Lumia 720T for China Mobile sports CMMB mobile TV module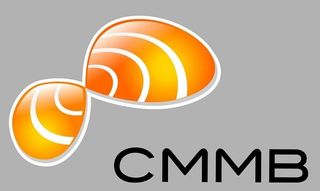 Yesterday Nokia announced Lumia 520 and 720 for the Chinese market in a theme park in Beijing. We have reported the estimated date of availability as well as the retail price, so there's nothing really new here. One little thing about the announcement caught our attention: Lumia 720, the Lumia 720T customized for China Mobile's TD-SCDMA network, will come with a CMMB mobile TV module.
China Multimedia Mobile Broadcasting (CMMB) is a mobile television standard, mostly supported by China Mobile as a "killer feature" that defines the cellular carrier from its competitors. A phone with built-in CMMB reception module could snatch broadcasted TV programs over the air, without generating any data fee. Nokia has done various kinds of localization to adap to local markets. But adding a new hardware module to an existing phone model just for one carrier? I reckon that's something never happened before.
There is one major problem about CMMB-enabled Lumia 720. Over the years, China Mobile has been selling many CMMB phones. The brands and shapes may vary, but one thing is in common:
See that funny antenna protruding from the phone in the picture above? That's a must-have for all CMMB phones so far. How will Nokia stash that into Lumia 720's unibody design? Make the antenna as a separate part to be plugged into the audio port? Or simply drill a hole into the phone? Lumia 720T should be showing up in stores very soon. We will post some pictures for an answer when we get a real unit.
Source: WPDang
Get the Windows Central Newsletter
All the latest news, reviews, and guides for Windows and Xbox diehards.