Lumia 730 FCC filings confirm dual-SIM support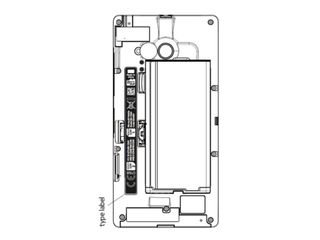 The Lumia 730 has just swung by the FCC. We know quite a bit about the Lumia 730 so far. It's internally known as "Superman" and is the successor to the Lumia 720. It'll have a 4.7-inch display with a possible 720p screen. You can also look forward to 1GB of RAM, dual-SIM support, and more.
The Lumia 730 (RM-1040) did the usual FCC dance. In the documents we confirm a few things we knew about the Lumia 730. Confirmed? Dual-SIM and microSD card support. Here are the rest of the specs we've learned from sources. Plus it looks like this device will have a removable battery.
Lumia 73x "Superman"
4.7-inch (likely FWVGA at 854 x 480, but possibly 720P)
1 GB of RAM
Quad-core processor (unknown speed)
8GB internal storage
Micro SD expansion up to 128 GB
6.1 MP rear camera
5MP front-facing camera
Dual SIM
No dedicated camera button
Weight, unknown (described as "super light")
We're expecting to learn more about the Lumia 730 next week on September 4 at the Microsoft IFA press event. We also expect to learn more about the Debian Red firmware update.
Source: FCC
Thanks for the tip ti-ta-topf!
Great ! Posted via the WPC App for Android!

What. It's great as the predecessor is an awesome device. Looking forward for this one.

Perfect, if they include 1900mhz for 3g. Why that is excluded in their dual sim phones when their competition includes it, I don't know.

I want it as replacement for my Lumia 620

Same here...Desperately waiting for it..

I really hope for a true successor for NL620 as NL630 doesn't fill my needs. Well I saw NL730 and I said to myself...that's it!

You may say whatever you want, but the true successor to the 620 is truly the 630. This is the true successor to the 720.

Come on man, no NFC, Front facing camera...not really

Same here - given that the screen is 720p

Me too, I know that Lumia 630 is a Lumia 620 predecessor but it seems like 630 is a 520 predecessor.

Agreed. Looking forward to its reveal

720p screen and this phone would be perfect.

Indeed. I wish I had the money to continue my 7xx legacy though :P

Same here man... I like this sexy 7xx series... But no camera button??? Little disappointment

My guess is it's gonna be a qHD, 540p.

Hope they price it right. Everything else looks perfect

It'll be priced at 240 evleaks leaked this so maybe its 90% right

Have they mentioned the display resolution? This phone is died for me if it is 854x480.

Parazels , I guess its at least qHD (540x960) because they've added this resolution in WP 8.1.1 and probably it'll be qHD

I know. But this is low resolution as well for 4.7 or 4.5 inches. Posted via the Windows Phone Central App for Android

What's up with this sudden hate for dedicated camera buttons? C'mon Microsoft, you can do better than this!

Samsung has never had it in galaxy so what. It is what it is. Cmon

Just because Samsung never had them it doesn't mean that MS should suddenly stop using them... it's a nice feature that all x20 series had, including the cheapest ones. They should definitely keep the button in my opinion.

Yes they should plan with Elop what good features were there in Symbian and get it on windows phone. This will make the platform more friendly for sharing things.

It's not about Samsung its about us Nokia and Microsoft and other joining OEMs too. We though have got 8.1 but we lost few features too
Fb integration which I loved so much. That's fbs fault
Me tile became usless
Windows store background when we open windows store
Camera button for new phones as u mentioned.

Camera button will still be present on high end Lumias.

My Nokia 2630 has a VGA camera button and my Samsung genoA too!

It's good to see that Microsoft finally brings out all those devices with Dual SIM support and expendable storage. Let's hope for more Glance support in the future. As I've written earlier: Focus on those things that distinguish you from competition. Apple doesn't support SD cards and Dual SIM slots, so just keep those things coming.

Nice! I really hope its screen has a 720p resolution, or at least 540p. Dual-SIM is a nice addition. That with a $250 price tag and it's perfect.

I wouldnt rely on Nokia. They will invent how to spoil the phone. Predicting Snapdragon 200 or low resolution...

If 730 comes out I will surely sell my Lumia 720, though I really don't want sell it but still I will get 730.

Much better, and being a double SIM, I just hope they price it right

Any chance of it coming to T-Mobile? I'm trying not to doubt the possibility.

I hope it comes to T-Mobile. I'm probably going to switch to them soon, and it will be great to have a decent mid range Windows Phone.

Waiting,...... Confirm I will replace with my Lumia 720

Rear camera 1 mp??
Seriously???

Lumia 720 got 6.7. I expect higher on 730, not 6.1.

The ammount of pixels doesn't determine whether it's good or bad, so...

True that... One of my friend gave Sony xperia z1 with 20+ mp camera... But not close to my sexy 720

Now this is more like it! 1gb ram and sd support - a phone that isn't gimped! A worthy replacement for my 625 - can't wait to see what the 830 is like!

Taking latest rumors into account 830 could become a massive phone. Love all the specs currently in circulation

I have the Lumia 720 in fact in using it right now to comment this and i just want to say that i LOVE the specs so far... i really do... EXCEPT the 6.7mp (yes not ".1") camera!! the corrent 720 has it so if it is an upgrade why not change the camera for at least 8mp?? oh and add a dedicated camera button cause its REALLY usefull as we all know. Peace!! ✌

This is a phone not a camera
I take photos using DSLR not a phones
Stupid thoughts thinking about camera on a phone !

Different people, different use cases. Chill the F out. Not everyone wants to spend so much on cameras for casual clicking. Geez.

wow so this means they are bringing dual SIM phones to the U.S.??

I think carrier bound would not dual sim

USA version will be gimped for sure, carriers are way too powerful in US to allow this.

Same in UK. They won't sell dual sim in this country either.

5 Mp front facing..... Unbelievable
Only 6.1 mp for main camera .....

for better selfie shots, duh!

If it is anything less 300$ no need to think it will be great hit....

I'm thinking that's supposed to be an 8 MP camera not one. That's what phone arena lists anyways

Of course they removed the camera button. Nokia: Makes a great phone, removes a great feature. -_- Posted via Windows Phone Central App

Could be related to this phone being marketed as a selfie phone. The way I'm holding my phone it seems more likely that it would fall down when taking a selfie with the dedicated camera button. (Just for reference: I rarely take any of these.)

One thing I also like is that they solely seem to offer the dual SIM version. Differences in production costs / marings should be slim and it will leave less consumers rattled.

I know I'm not the market for this phone but is 8GB honestly enough for a phone these days for most people? I imagine people running out of space very, very quickly. It seems like even phone upgrades require over a gig of free space, the internals take up up a couple of more, so isn't this more like 4 GB of usable storage when all is said and done? I know it has a SD card but not everything can go on there.

Which things can't (except for maps, which should be transferable soon)?

Move the other storage then!!!

Maps are transferable with the Lumia storage check beta.

No dedicated camera button again, like the 630... what's so hard about keeping this simple but cool feature??

My hunch, mid high end to high end will retain the camera button. Mid range to low end - soft keys and no camera button.

yeah looks like, and i personally think this sucks... i mean, even the cheap lumia 520 (the one i own) has the damn button... i know many people don't care, but i enjoy using it, specially in landscape mode.

I hear you, the 520 came out before MS relaxed the requirements.

Pretty sure camera button will become a pureview only feature. (edit: For Nokia/MS devices)

I suspect the debian red firmware will come with GDR1.

Yes it has carl ziess optics as Lumia 720 also had it..

Two fails in a row, who's next?

Carla zeus zise opticke :-)

Lol Carl Zeus must be for the Olympus camera. :D kidding aside i believe you mean Carl-Zeiss

my question too, one of the most important specs to get me to upgrade. yet I rarely see rumors/leaks mention it. just got to wait for official release (same as for weight)

I've searched other rumor sites and they're claiming it does indeed support 4G. If so, then with 1 GB RAM and dual SIM support, it could be the perfect replacement for my 520.

These non-HD screens need to die already. It's 2014 not 1999.

Seriously... If they are going to drive down cost, the only way to do that is to use low end hardware. The other alternative is to buy an insane amount in bulk, the latter is not an option as they just laid off thousands of factory workers... Poor souls.

I suppose, but I mean, there's a bunch of other cheap phones with HD screens. Moto G anyone? If you're gonna have anything with 4.3 at least make it 720p. It's not impossible. Otherwise this phone shoudn't have a price tag above $230, especially when there's already better alternatives for a little bit more or less.

Fair point, plus it is not confirmed that it won't have a 720p screen so relax :P.

I'm relaxed. It's just that MS needs to give customers a reason to think your products are better in specs and in price. That you're getting more for the price. Making things more expensive to increase profit or market share doesn't really work. Not to mention, Microsoft needs to be more aggressive with pricing.

I know what you mean, hopefully the ex-Nokians would be able to steer the phone design division in the right direction.

How about increasing the market share? Now Microsoft must urge consumers to buy Windows Phones.

You can't "urge" consumers to buy a product....

Okay then your competitors do it! Posted via the Windows Phone Central App for Android

You can't increase market share if your competitors have cheaper and better alternatives.

Awesome..this is my next as a happy 720 user....Anyways M indicator has finally got updated to latest v9- ladybug....last version was like 1.5 years back and broken!!! Hurrah!! WP has finally achieved critical mass!

Flagship! High-end! Flagship! High-end! Ain't no body got time fa dat! Flagship! High-end! Flagship! High-end! Flagship! High-end!

Clearly, you have been watching way, way too much "news".. It ain't "Good" for you :P.

Why cant they just reuse the power button as a camera button when the camera mode is on???

Nice idea but if you want to just lock when camera mode is on then what should we do???
Edit - except that volume up is also a good option

The main reason it was removed because most android phones don't have a camera button (neither does the iphone). To get OEMs to reuse android hardware there had to be no physical restraints. I agree, the dedicated camera button was one of the selling points for me and is personally more important than a mSD card.

I have stopped getting excited about Windows Phone, since almost all the phones are carrier exclusive and cannot be purchased unlocked. I'll probably end up going Nexus or iPhone when my Lumia 920 dies, which is soon since the cracked screen is becoming a nuisance.

Both the 730 and 830 are looking like very attractive devices from what has leaked so far... Excited to see the full reveals next week and figure out if either of them will be my next phone. I'm assuming the 830 right now as it seems higher specced but if the design and price (and certain specs) is right for the 730, who knows?

If it's dual-sim does that mean it non-LTE?

I've got 720 and I'm desperately waiting for 730. But if came with FWVGA display then I won't buy one. 720 is an awesome device but not the same resolution again. We really need an upgrade.

Some says that it will not have Zeiss lense and glance screen. M in love with it actually. Let the specs reveal, will sure keep an eye on it.
As far as official devices launced till date with cyan and windows 8.1 dose not have glance screen.

I just hope, the body is as sexy as Lumia 720. Rest specs is good but 6.1MP Rear Camera? That doesn't sound good to be true.

It would be a perfect WP if they kept the Nokia 720 design but with 720p and better hardware.

Yeah it would be. But unfortunately they cannot keep the same design for the phone. That's just sad.

No dedicated camera button??

I love 720 with its beautiful unibody design. So, I think I'll pass this one if the design is not unibody.

Torn between 730 n 830... Depending what's best, I'll go for it.:D

This is quite easily the device to look out for when it launches. The 1GB RAM completes it perfectly.

No Glace again.. ?!
What's wrong with Nokia ??

So it'll be available in the US, right?

So far so good. I hope they add glance and 4G.

But the phone is received in 2041
& certified in 2014 - typo. Source FCC, last doc page 2 of 28 line 1 in the table.

530 out 630 out 730 confirmed 830 confirmed 930 out .... Now i will wait for 1030

I do wonder what the impact of leading with the low tier phones (at least in the US where Icon/929 is carrier locked) is on purchasing decisions. I know they are losing money from me.
I think I'd be happy with the 730, but I'll probably wait to see what the flagship US 8.1 phone will be first, to make an informed decision.
However, if I knew it would take this long I may have gone with a 92x instead of the 520, which I thought was just a short term investment to jump from L900 into 8.1. Their launch strategy makes so little sense to me. I really don't want to reward Samsung/HTC for their half-hearted support for WP but I think they are looking more attractive daily.

No camera button is shocking :(

Im a 720 user and basically the only issue (which I can live with and have been living with) is the low RAM, so looking at the, admittedly unconfirmed as yet, specs of this new device I'll hold on before getting excited. Seems a lot of the selling point of the 720 were jettisoned and not compensated for with enough positives. I mean, reducing the camera pixel count against dual sim? Higher screen resolution unconfirmed? Camere button lost? The only positive would seem to be the RAM and hoped-for faster processor. God help us Microsoft doesn't mess this up!

I can see this as a christmas present for my mother, haha.

Awesomeness, but NO camera button!?

Great. But no camera button!
Windows Central Newsletter
Get the best of Windows Central in in your inbox, every day!
Thank you for signing up to Windows Central. You will receive a verification email shortly.
There was a problem. Please refresh the page and try again.