Major Carphone Warehouse data breach could affect up to 2.4 million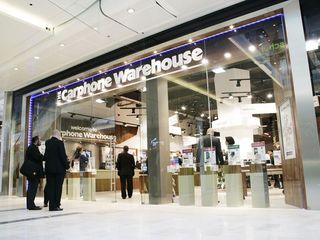 Hackers have gained access to the personal data of up to 2.4 million Carphone Warehouse customers, the UK-based mobile retail giant has today admitted. The breach is said to have originated in the systems related to Carphone Warehouse stores, as well as the OneStopPhoneShop.com, e2save.com and Mobiles.co.uk websites.
The data potentially breached included names, addresses, date of birth information and bank details of customers, along with encrypted credit card data of 90,000 customers. According to an executive quoted by The Telegraph, the company will be informing those who may be affected.
Source: The Telegraph
"Dixons Carphone, said: "We take the security of customer data extremely seriously, " It would appear not serious enough...

It's impossible to protect against all security risks. Posted via the Windows Central App

Not if you don't collect any data in the first place. Why do they need to keep it? They're a middle man. Too many companies want your data now where they could easily pool it together What we really need is a closed system that keeps all this data and only releases it on a request basis.

A closed system is even more open to attack, because it'd be a huge data store in a central location. That is the easiest way to open yourself up to attack. Posted via the Windows Central App

Some of these companies keep data upto 5 years (usually 2 but can be longer 5 in some cases) after your last transaction so they can send you adverts in the mail, especially true if you sign upto additional warranty. You have expressly state you do not want any of spam from them or their affiliates. Always read the small print.

Lol were lucky in Canada no one cares to do the free by mail catalogs last one I got was from tiger direct maybe 3-4 years ago & source by bell(circuit city formerly) maybe 10 years ago they phased out their mailer & now just relie on local flyer bundling(eg. Pennysaver)

They handle billing for some networks, they also provide insurance, broadband and they keep personal details because they have to handle warranties as well. They are more than just a middle man.

I hate it that whenever this happen the company say they take their Customer information security seriously... No you don't, because if they did this wouldn't happen again and again and again, I'm going back under my rock.

That's where I should've stayed now they may have all my details.

It's disturbing that those who should know better after all the hacks are still too stupid to implement the necessary measures to secure their systems ​

It is years since I last used them, but the devils keep sending me emails, so no doubt the scruffs have kept all my data.

I had an upgrade from e2save in 2013 but received my phone from Mobiles.co.uk. The card I used then expired not long after but I still received an email about this from Mobiles.co.uk today. If the card info is way out of date, how will this affect me considering it was a free upgrade, paid nothing up front and the contract was with o2 (shit customer service since under the telefonica umbrella).

Always the news media blaming "hackers." Hackers, of which I am one proudly, are people who love to tinker and experiment. People who steal information are criminals not hackers.

Would you mind teaching me how to hack? I will definitely be no evil except to the G thang!

Kinda worrisome how well bb protects their users info

Not really surprising seeing how badly coded their internal systems are...
Windows Central Newsletter
Get the best of Windows Central in in your inbox, every day!
Thank you for signing up to Windows Central. You will receive a verification email shortly.
There was a problem. Please refresh the page and try again.