Maruti Care is a great app for all Maruti car owners in India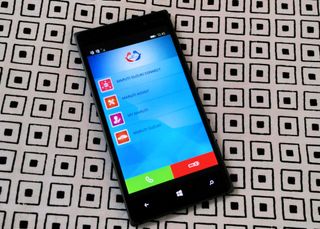 Maruti Suzuki India Limited, commonly referred to as Maruti, is one of the leading automobile manufacturers in India. The company has just released a brilliant Maruti Care app bringing a host of services to its customers at the tap of a button.
The app helps with all service needs, dealer information, vehicle logs and details, as well as contact information of Maruti Suzuki Regional Offices for any concern or feedback. It's a fairly comprehensive app!
Using Maruti Care, you can book your car's service appointment at any of the Maruti dealer or locate your nearest dealer on a map with directions. You can track the service history of your vehicle based on your visits to dealer workshops as well as get an estimated cost of your next scheduled service and other demand jobs. You can also track the cost of maintenance of your car on a yearly basis. Through the app, you can also share your service experience.
The app is also a great companion for car owners. It offers service tips to maximize your car's life through intelligent driving and maintenance tips as well as -information about various alerts and indicators in your car. It tells you the live traffic and weather conditions between your destinations before getting on the move. There's a GPS trip meter as well and a vehicle finder when you leave your car in a large, crowded parking space. The app also serves as a useful archive of car registration details and frequently needed documents.
Maruti Care is a fantastic app for car owners and overwhelms with the many features it packs in. Still, it's very intuitive, and the user experience is pretty neat. Big props to the auto manufacturer for this unique and functional app. Give it a whirl for sure, and let us know how you like it.
Windows Central Newsletter
Get the best of Windows Central in in your inbox, every day!
Wowwww.. This is awesome... Great addition to my favorite apps...
Indian market is adapting Windows phone...

Not much compared to a guy asking to be killed.

You noobs need to learn sarcasm. Watch a movie.

Every movie doesn't have sarcastic content in em.
Mr. King of Noobs, start watching some grown up's movies, which will tell you where to and how to comment.
And if you think that your comment was sarcastic, then even mine and Gautam's comment was sarcastic.

Out of every 2 cars in India , one is a maruti. The alto is the fastest selling car in India, 100000 are sold every month!

Whatever! Not mother tongue.

Fastest is correct, he meant to say the model not only has been sold in large quantity but in smallest of time span. So don't act like a grammar nazi, when you are "john snow" in reality.

Thanks gaurav! I know my english!

I do agree they sell more cars than every others in india, but 1,00,000 altos you said is bit too much. http://www.team-bhp.com/forum/indian-car-scene/163623-april-2015-indian-car-sales-figures-analysis.html

Ohh yes u r right, total cars sold was approx 100,000! My mistake

Thanks for the link. Nice thread. Maruti really is the king here XD

Lol, I thought Maruti was out of production? :D

WTF?? Maruti-Suzuki is the brand with highest marketshare in India, they sell millions of cars every year.

It's Samsung of the car world.

Don't compare crap Samsung with maruthi, maruthi produces one of the best cars unlike Samsung ....

Didn't they split?? Most of the cars are Suzuki now if I'm not wrong, and Maruti 800 is out of production.

Suzuki owns 56.21% shares ,that is why their name/symbol is there(on cars)

But Maruti has permission to run under their own selves in India.

It is about Maruti-Suzuki cars rodney, think about Suzuki cars division with a local partner name.

Cool❗
.......
Do you know how many types of these apps Windows is missing❓

Abhishek please add Maruti-Suzuki name to the title as many won't understand only Maruti, anyway the cars come with only Suzuki Logo and name now.

It's Maruti only. Suzuki has been removed from the partnership, with the clauses.

IT'S Suzuki only, all cars carry only Suzuki logo and branding now, Suzuki has bought the majority stake years back from the Government. They are using Maruti name in showrooms and apps like these just to maintain trust factor with public.

My girl friend drove one of these cars when I was in India.... Some sweet memories!!!!!

Every 2nd car is Maruti branded and its a great thing that they made an app for users as well! No other company is ever gonna beat Maruti in India!!

True! Hyundai is a distant second!

Cool App. I got even the list of complete service records for the past 6 years of my car which I myself hardly remember. The estimate calculator and other info are really great.

Fuckin cool app ;). Cheers to all fellow maruti riders here :D

This puts to shame a lot of companies... Specially Nissan with their lack of app for WP.

Great to see an app like this, from an indian manufacturer.


good for my Indian friends

All I see are Wagon Rs around me.. Wtf its wrong with ppl

Because its good value for money?

Wish more car brands does this.
Windows Central Newsletter
Thank you for signing up to Windows Central. You will receive a verification email shortly.
There was a problem. Please refresh the page and try again.