Microsoft accepting developer requests for the Windows Phone 8 SDK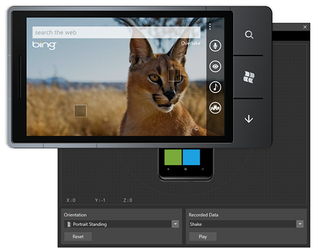 The Windows Phone 8 SDK came a little closer to being released today with Microsoft announcing they accepting requests for access from developers. This will allow qualified developers to begin optimizing existing apps for Windows Phone 8.
Microsoft explains that the SDK for Windows Phone 8 isn't being publicly released due to the presence of features that haven't been announced.
To apply, developers can visit the Microsoft Connect site (opens in new tab) and complete the short application. You'll need your Developer ID and Applications' Product ID as well as the name of your local Phone Champ. Applications will be accepted until September 17, 2012 at 5pm PDT. Accepted developers will be notified by Microsoft the following week with instructions on how to download the SDK.
With the announcement, Microsoft offers assurances that Windows Phone 8 remains on track to be released later this year. This gradual release will give developers the opportunity to make sure their apps and games won't miss a beat when Windows Phone 8 hits the shelves.
Source: windowsteamblog (opens in new tab)
George is the Reviews Editor at Windows Central, concentrating on Windows 10 PC and Mobile apps. He's been a supporter of the platform since the days of Windows CE and uses his current Windows 10 Mobile phone daily to keep up with life and enjoy a game during down time.
"as well as the name of your local Phone Champ"
what's a Phone Champ?

I second that - what is a phone champ? I'm signed up as a dev, identity verified through GeoTrust, and I've never read one thing about a phone champ.

Yep, same here and never heard of it.
I'm interested in getting access to this, I only made one app for WP7 and my dev account closed. I opened a new dev account to resubmit my app so I can apply for this, but now I'm getting: Couldn't upload app We couldn't save your info at this time. Try again later.
Arg!!

Download the app called 'Find my Champ', it will tell you who your local contact is for Microsoft. You will probably meet these people at WP dev days in your area. If you don't know your champ, there is an option to just be introduced to one.

I wonder what Microsoft has up their sleeves keeping so tight lipped on WP8??

that it might not be ready for even a late october release?

Actually I'm a bit concerned that you might be 100% correct :(

Yeah. I fear its because it's something negative rather than positive. :-/

Agreed. Now that Apple has announced the iP5, there is nothing holding Microsoft back from revealing everything unless it just isn't ready to be shown.

Nonsense. Why is everyone so obsessed about this as if it's new that a product would have a short time between RTM and a quick release?

Imagine all the buggy devices due to lack of testing in the hands of first time WP users? The impression it would leave. Lumia 900 comes to mind, disappearing keyboard. Etc etc. For all we know it could be a dud like Android and nothing like WP7

But it could be spectacular too.

"that it might not be ready for even a late october release?"

Exactly - or worse that they may need to pull features to make a late October date. Either way it's worrying.

I second that... and it must be twice as hard for you being a journalist/developer signing off on all those NDA checkboxes ;)

Yeah thankfully I don't have to consider myself a journalist, the far more talented than I guys here can claim that :) always a developer first!

hate to break it to some of you, but if your app isn't one of the top downloaded you aren't getting in before the general availability. They are picking and choosing winners here, which is why if you haven't heard of a windows phone champ, you probably aren't getting it. Champs are local kingmakers who groom developers that have apps they want to get on the platform...think Instagram, Groupon, etc. JoJo's RSS feed starter app isn't going to get them SDK preview access.

a) big app devs like Instagram and Groupon already have the SDK. They wouldn't have to register through MS Connect for it and b) MS sent out a newslestter to all WP devs soliiciting their application for the SDK preview. You don't do that if you are being excessively selective.
FUD level: 10 (Astronomical)



the blog post stated that this is pretty much for top downloaded apps

These features better be kick butt for keeping it underwraps even after the Apple event. I guess it'll just add to the kick butt portfolio of the 920.

Installed and ran Find My Champ out of curiosity. I can't say I am thrilled to discover that my major metro area, complete with regional MS branch office and a rather well-known, well-regarded WP dev/training/consultancy shop doesn't have a champ. The nearest champs are hundreds of miles away. I may not have an app on the market, but this is odd. Or I'm simply one of about 5 people out of a few million wih a Windows Phone.

I also have a feeling that MSFT is behind schedule on WP8 delivery. That very well could be the reason why nokia didn't have a date to announce. iPhone5 is revealed and now what is there to hide? iPhone is starting their pre-orders in a couple of days and I wouldn't be surprised if it surpass the GS3 preorder mark. Come on MSFT and Nokia. Pls don't screw up this time.

Oh please. iPhone5 is all smoke and mirror. NOT everyone are happy and willing to buy it! Those(like myself(ex iPhone) will be waiting for Nokia 920.

Microsoft needs to learn from Apple. The iOS6 SDK is available since June so developers have over 3 months to develop for the new OS. Therefore tons of iOS6 apps will already available when the iPhone 5 ships. For WP8 there might be a handfull of apps then with the first WP8 devices.
Plus - what puzzels me most - is that the performance of the Lumia 920 was described as choppy and laggy when it came to starting apps or switching to the app screen. Nokia explained that with "the OS is nowhere near finished". And that's just a bit more than a months from the expected big release.


Excuse me, WP8 will have 100000+ apps on launch. I suspect that delayed release of WP8 SDK is to keep developers supporting WP8 a bit longer.

Damn Damn Damn
Is this even going to be ready this year?
Windows Central Newsletter
Thank you for signing up to Windows Central. You will receive a verification email shortly.
There was a problem. Please refresh the page and try again.