Microsoft acquires company behind MileIQ business mileage recording app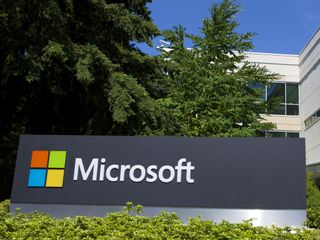 (Image credit: Windows Central)
Microsoft has bought itself yet another company that has developed apps for iOS and Android. San Francisco-based Mobile Data Labs, founded in 2013, is now a part of the Microsoft family. The company developed the popular MileIQ business mileage recording app.
Microsoft stated:
Mobile Data Labs CEO Chuck Dietrich also wrote a blog about Microsoft's acquisition:
The specific financial terms of Microsoft's acquisition of Mobile Data Labs was not disclosed. See more at MileIQ.
Source: Microsoft (opens in new tab)
Windows Central Newsletter
Get the best of Windows Central in in your inbox, every day!
Looks like MS is preparing for the Suface Phone.

Or generally developing for mobile devices. Depending on the sensors used, the Band and Surface could run this just fine, as well as Lumias.

This why they cut costs on OneDrive ...

Awesome, I hate manually logging business on a pad / email. Be good to use this.

I've been using this app for a few months now and love it. Send like Microsoft is watching my every move because they've been buying the company as soon as I start using their app..:P

So that's what all that tracking and spying in Windows has been about, bringing us products we like!

If they won't code for your platform, buy dem all out mon....acquisition mode.....ON

Except they have made apps for Android and iOS and without making them for Windows. One of the first was Photosynth. Only after and extremely long delay did they release it for Windows Phone but it never received the kind of care and attention of its counterparts.

Its just not about buying just of the sake of keeping it like facebook inc.

What makes you think they're going to make a Windows phone app? If Microsoft's iOS and Android apps are better than Windows phone's, and if Microsoft Garage is churning out apps for iOS and Android instead of for Windows phone, then chances are they'd do the same thing for this app, too.

They will bring an app to Windows Phone and Windows. This is a major app, not some app made in Microsoft Garage

Photosynth was a major app and they took ages to bring to Windows Phone and yet it was never as good as its counterparts. I really wish they would do the apposite and make it best on Windows Phone but it doesn't seem like they care.

I agree that making it the best is a whole other question and doesn't always happen Let's hope for the best!

that was in the Ballmer days.

Yea, I'm betting a lot of the current Microsoft "angst" will just eventually dissipate as all these "visions" start to come to fruition. Or put another way, in May of 2017 we might still be reading a bunch of instant-gratification whining on sites like WC, but the comlaints will be completely different subject matter than we see currently. If that is true, I will be using Hey Cortana to do amazing things in my daily life while my W10 devices are slaves to my personal whims. I'll be telling her when to wake me up. What song to play on my Bluetooth Bose while I dress. She'll pick up where she left off when I get in my truck to commute. It won;t matter what "Package" Ford thought I would best like when I bought it, because I will let MY device and its functionality deliver the experience I want. And then while I'm at my desk with W10, in all its glory on a duel touch screen workspace, I will snatch my latest W10mobile device up and head to a meeting down the hall, while my Band 2 very quietly notifies me of what my precious wife says we are have for dinner plans. I could go on............lol Exciting times in technology.

You mean Band 3, right? :)
And I agree, very exciting times!!

I wonder if they will actually develop a Windows Universal version or just keep it only Android and iOS like other recent apps.

Most probably they will keep it iOS and Android only.


If Microsoft bridging technologies are up to scratch then a windows app should be relatively simple

Windows app will come. Those recent apps you're talking about are small projects and not the size of this app

He says "by partnering with Microsoft..." Doesn't he actually mean -by getting swallowed by Microsoft...?

Much like they partnered with Barnes and Noble for years and yet we never saw a Nook app on Windows Phone and the desktop version was nearly abandoned. The title does say acquired but that doesn't mean they will support Windows

Haha true
Im sure they said it that way because they will still be working in the company, rather than Microsoft putting its employees there

I'm not saying it will be tomorrow, or that they will abandon their IOS and Droid customer base, but surely the intention is all W10 driven. Todays' Windows Store is NOT the store Microsoft envisions for the future. That's the whole point of the Microsoft redirection. (as painful as it might be for the W8-8.1 customer) They might be taking a public forum beating for doing what they have done, but they sure seem focused now.

Yet no mention of an app for windows phones of any version.

no WP8.1 but more likely for Windows 10

Bitches on this site will cry no matter what.

Yeah really love Microsoft. Then why did you not make an app for Windows phone?.
Windows Central Newsletter
Thank you for signing up to Windows Central. You will receive a verification email shortly.
There was a problem. Please refresh the page and try again.