Microsoft acquires data analytics start up Metanautix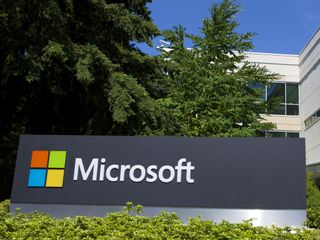 (Image credit: Windows Central)
Microsoft has acquired Metanautix, a startup focused on pouring over the vast amounts of data that companies generate to gain insights on consumers and the wider market for their products. Metanautix's technology is used for everything from marketing campaigns to connecting data across a company's private and public cloud services.
The technology from Metatanautix will be integrated into Microsoft's own data platform, according to Data Group corporate vice president Joseph Sirosh:
Source: Microsoft (opens in new tab)
I love these type of acquisitions. Very targetted towards building on existing MS strengths instead of desperation stuff like 2013 Nokia. Probably for around $100 million.

This is to put over the usage date and then find a way to monetize it with targeted ads and services. Good thing there's ways to opt out. Though MSFT do not make it easy.

Hmmm... The Warriors will play tonight against The Bucks tonight. Revenge is coming

Big data is very important and Microsoft acquisitions are really great. R Tool was a good buy. Hope they could have bought SAS tool. But IBM won't be selling it anyway. I guess Microsoft is still after Salesforce to bid for it. If sales force really happens in the future Microsoft would be having great amount of data assets salesforce has.

IBM owns SPSS, not SAS. Not sure who owns SAS.

SAS is a private company. Nobody owns them. Anyway, MSFT and SalesForce bought Informatica for their data integration and data analysis tools.
Windows Central Newsletter
Thank you for signing up to Windows Central. You will receive a verification email shortly.
There was a problem. Please refresh the page and try again.