Microsoft acquires Solair to beef up its Internet of Things offerings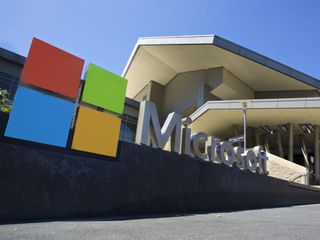 Microsoft has acquired Italy-basd Solair, which provides a number of Internet of Things (IoT) services for a variety of companies and industries.
Solair was founded in 2011 in Bologna, Italy. Microsoft stated (opens in new tab) that Solair's technology will soon be integrated into its Azure IoT Suite. It added:
The specific financial terms of this latest acquisition by Microsoft were not revealed.
Acquiring companies is like buying candies for Microsoft.

The future is always near. Good pick up for MSFT. Cheers.

MS should buy Intel, its soon game over otherwise.

Intel will be the next Nokia so why buy it?

Intel plans to make modems for 5G. Nokia makes 5G networks and owns most of the patents. No Intel will not be next Nokia.

Nokia is far larger than people think.

Yes. It has 4 main divisions... Networking, R&D, Mapping (now owned and shared by 3 automobile manufacturers) and the re-emerging Consumer electronics business.

Totes, nokia designed 3d touch Posted via the Windows Central App for Android
Windows Central Newsletter
Thank you for signing up to Windows Central. You will receive a verification email shortly.
There was a problem. Please refresh the page and try again.