Microsoft adds Bitcoin as a payment option for buying digital content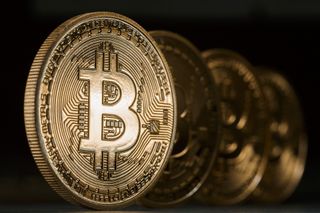 (Image credit: Shutterstock)
Microsoft has announced that it is now accepting Bitcoin as a payment option for buying digital content. The integration allows you to add funds to your Microsoft account with Bitcoin, which can then be used for purchasing digital content on Windows, Windows Phone and Xbox.
You cannot directly buy digital content with Bitcoin just yet, as Microsoft illustrates:
All transactions will be handled by BitPay. For instructions on how you can add funds to your Microsoft account using Bitcoin, head to the link below. How many of you are excited to see Microsoft integrate Bitcoin as a payment method?
Source: Microsoft Commerce (opens in new tab); Via: Coin Base
Thanks for the tip Mark!
How about a big no foe something that is nit bank bancked?

Do you speaka the English?

This is awesome! So glad Microsoft sees the potential

I'm loving it! Bitcoin is pretty awesome if you have them. I shop on newegg a lot with Bitcoin and it blows away paypal or bank accounts.

Personally I have 11.3 BTC I promised my self not to spend on games and crap. Damnit, MS makes it hard not to :P

Just to say I did it, I went and purchased $25 worth from Microsoft. I really hope this leads to Microsoft adding BTC to the wallet in Windows 10 (desktop and mobile versions). EDIT: just incase anyone wanted to know, the process is fast and simple from the http://billing.Microsoft.com page. It might have taken less than 30 seconds counting logging into my BTC wallet.

If in my country Microsoft provides a carrier billing option for purchasing digital content, then people won't regret buying apps which will ultimately boost sales of apps in my country, at least.

It's up to carriers I think, in my country one of the carrier provides carrier billing, while others don't.

Yeah ... It's totally up to each carriers. In my country, 3 out of 5 GSM carriers support carrier billing. Those 3 are the the bigest carrier here (taking 1, 2 and 3 place).

Crypto currency. It's totally anonymous, and is not controlled by any governments. It's value are decided by how much it's selling for, which at the moment is 1 btc = $400 or so.

An odd thing.. A digital open source currency that is mined via a computer that does complex equations to create a coin.

Yeah..how is that worth any money?

Like any coin these days.

what happened about Microsoft payment stuff.

Is it really a physical coin?

No. It's a virtual coin. There isn't a physical Bitcoin.

There is but its not use able as a currency. It's a collectors item

And I think its bankrupted

No thanks, but for those who use Bitcoin a big welcome

Well I think its great cause people want it. I watched this video of you tube of a man breaking his iphone in protest over them not accepting bitcoin so it's nice to see Microsoft being on top of things I don't even know if android accepts them yet.

True. I'm surprised MS went with BC. May pursued other companies to use / accept it.

Bitcoin... What I don't like it. I can accept some of the digital payment methods but this going in the wrong way if somebody know what to I mean.

Yup... next thing you know there will be a list of the top 5 of Bitcoin billionaires published in Forbes etc lol.

I like this.... Way to go Microsoft. Score another blow for getting more money where iPhone can't win... Lol... Speaking of which... You can get them free using this wonderful app... http://bit.ly/1zzRkT5 and it is free... And free money with bitcoins...

It costs where and tear on your electronics. Also the electricity you consume costs money. Not quite free.

The same could be argued of any task you perform on a modern device. Your point?

Point is after research.... It wasn't viable for me to mine with my i7.. I would need to purchase/invest in 3rd party dedicated mining Hardwear. take a look at http://www.bitcoin.org. Watch there informative video check it out.

Good news. I must say I am impressed with this new Microsoft, even if I don't agree with some of the steps they're taking, especially when the don't prioritize their own mobile platform.

Maybe Microsoft will make an official Bitcoin wallet and integrate it with the wallet on WP. I can dream...

Sweet, my dream comes true :))

Anyone who buys things with bitcoin right now is a moron

Great news, got some Bitcoin for over years, never got a chance to use.

I still can't comprehend exactly what Bitcoin is all about yet... Maybe I've got some research to do. It seems to be turning into a legitimate thing.

I think it's great that Microsoft have done this. Its a signal that MS is still able to innovate and a technology leader.
Windows Central Newsletter
Thank you for signing up to Windows Central. You will receive a verification email shortly.
There was a problem. Please refresh the page and try again.