Microsoft confirms its new Edge browser won't support Silverlight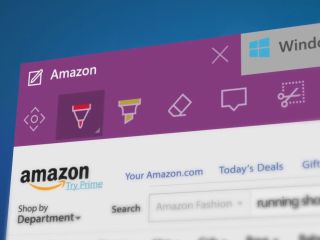 Microsoft has already announced that its new Microsoft Edge web browser in Windows 10 will not be using many of the features that were a part of its old Internet Explorer browsers. That includes support for ActiveX-based plug-ins. Today, Microsoft confirmed that the ditching of ActiveX also means Edge won't support the company's own Silverlight web-based media player.
In a blog post. Microsoft said:
Silverlight was first introduced in 2007 as an alternative Adobe's Flash player for web-based media. It was most famously used by Netflix for its desktop streaming video service. The last major release was Silverlight 5 in 2011 and Microsoft has not indicated plans to release a major new version. Most sites have now abandoned Silverlight and Netflix is transitioning its web player to HTML5.
Source: Microsoft
Windows Central Newsletter
Get the best of Windows Central in in your inbox, every day!
@several potatoes:
How are advanced features (for example Bing 3D) gonna work without Silverlight?

That can easily be done in HTML5.

Umm...so what about Bing maps? I dont want to have to switch browsers everytime I need to check maps. Hopefully they'll update it to HTML5.

Isn't there already a HTML version? We've definitely used a Javascript API years ago in projects

Bing and Bing maps work just fine in Microsoft Edge. There is no need for Silverlight for that. Ben Riga (Microsoft)

Windows 10 has a built-in Maps app. No need to use Bing Maps at all.

Not "good riddance", but rather a fond farewell. Silverlight served us well, it's just no longer needed. RIP

I do think is much better than html5 which seems slower to me than Silverlight. Also, where I work some enterprise applications are writen in Silverlight which means it's very important on corporate environments.

Don't worry, IE11 will still be in Win10.

That's why Microsoft still keep IE11, so that all legacy web apps that tailored just for IE or using old in-browser add-on like Silverlight can run just fine.

Why, I mean, even Silverlight is supported on Linux. I use Pipelight, a Wine based Silverlight implementation for Ubuntu to watch Netflix on Firefox browser.

What about Silverlight based apps??

Read the article again Hint: It's in quotes

Silverlight out-of-browser apps are supported in Windows 10. Ben Riga (Microsoft)

Does that mean the new developer dashboard will release on 29th? The current one uses Silverlight while uploading packages.

It has been already migarted. And no they are not using Silverlight. Because I can run it in chrome. (remember chrome has already withdrawn support over Silverlight).

Did it happen this week? We struggled to upload our win phone app last week because of that stupid silverlight uploader and IE11 activex security.

once again.... MAKE UP YOUR MINDS. Do you guys ever go in a direction and stay with it? On, off, over, under, front, back.... No wonder nothing ever becomes a complete product with you. You never stick with it long enough for it to fully develop!

Eh? Silverlight is most definitely a full product. It's been around a long time...long enough really

@missionsparta How about it became obsolete and there is no reason to support it anymore? That's the nature of software. Sometimes things become deprecated. Just like Flash, it is falling out of favor in many cases because Html 5 and the like have become more viable and do not require plugins to function or extra resources to support cross-platform use.

Silverlight was rarely used other than Netflix and Microsoft's own webpages so it's not a huge loss. Plus it takes a lot of CPU and memory consumption compared to HTML5

Yeah I'm struggling to notice it in any other place. I think the most high profile use of Silverlight other than those two examples were the olympics on NBC a few years ago. But that was probably built by Microsoft.

I noticed a lot of CPU and RAM consumption once upon a time while watching a HD movie on Netflix, but that was because NO hardware acceleration was available in Silverlight 4, after upgrading to silverlight 5 with hardware acceleration everything moved smooth. My question is: how much optimized are HTML5 extentions compared to the best implamentation of silverlight 5 with HA?
Any link would be useful.

Silverlight was a slight liver oh never mind...

A lot of government GIS websites (mostly US counties) still use Silverlight for their interactive maps.

What are you on about? It was a complete product back in the early 2000s now years later, it's time for it to retire. They've been phazing out Silverlight for YEARS. It's a web technology that is not needed any more.

So this all in HTML5 then also means that Flash is not supported.

No. Edge supports Adobe Flash.

What's the logic of that?

Microsoft Edge supports Flash (and PDF) natively to ensure that we are interoperable with other browsers. We work closely with Adobe on that and will service and update those via Windows Update. Ben Riga (Microsoft)

can you explain why they cant just add flash support to windows mobile 10 edge????

Adobe drop Flash mobile support, year ago.

The answer is the same. It's about interoperability. I don't think any other mobile browser does that. Ben Riga (Microsoft)

Firefox do... But, yeah. There's no need.

@benriga Thanks for taking the time to follow and reply to the discussion. We really appreciate it.

Hey, I'm just curious, but why is Edge updated only through new insider builds and not the store if it's a universal Windows app?

Maybe it needs something specific from the universal platform that is only available from Windows 10.

Seconded. Thank-you Posted via the Windows Central App for Android

:) Posted via Android? ouch! :)

Where did you get the idea that Flash isn't supported?

Well I remember reading before that it's baked in like in modern IE but this focus on HTML5 made me wish its killed for good. But apparently that focus was just excuse for Silverlight decision.

There's a ridiculous amount of sites that use or depend on flash to function properly. It's not going anywhere anytime soon.

Flash is way more popular than Silverlight

No it doesn't, if you open settings on the edge browser, go to advanced settings, you will see the is a slider that reads, "use Adobe flash" that is on by default which gives you the ability to disable it as well. No disrespect, but a lot of people in here call themselves technical, but in reality, there not.

There, there, calming down, there...

For multimedia, maybe, but for internal business applications I don't see the advantage in using HTML 5.

Why not? Give your users the freedom to use the browser they want.

I see alot of internal potential. Maybe your not using it right?

All of the internal LoB sites I create are using HTML5. Part of the reason is that We have a legacy need for IE8, but use Gmail as a provider. To offer the best experience with the least number of hours, HTML5 was a no-brainer decision. So legacy apps use IE, everything new uses Chrome and HTML5. Once our dependency is dropped for old IE, then we'll upgrade and our sites will work with Edge.

I don't see a silver lining here...

Don't worry, there is light at the end of the tunnel :)

good, even though Silverlight and Netflix never gave me a problem, I prefer to browse plugin free, now if we could get rid of flashplayer that one is a true offender

Mobile Edge is flash-free I hope?

Yep no flash on phones for edge

Not on phones, no, but on desktop flash is built-in to edge

What? They choose to build in Flash but not Silverlight? Flash can't die soon enought for me.

But it can be disabled via the "Advanced" section in Edge's settings.

You can turn off Flash Player with a single click in Microsoft Edge. That's how I browse. If something requires Flash, well I guess I don't need to see that thing.

Killing their own technology...
Firing a bullet in the foot...

They have all the tech to replace it with too.

They are crazy websites Like Rai and Infinity use Silverlight...

Here we go again, Microsoft sending out mixed signals on Silverlight. So they won't support silverlight in Edge, but will continue to support silverlight in IE11. So is it dead or isn't it? Silverlight is used for more than just media - and I'd even say its used as a platform for devloping internal LOB apps for Businesses more than for media. We still use it heavily at our company today. Its really frustrating that Microsoft STILL after all these years has not officially given word if Silverlight is really dead or not. Until they do so, we'll keep using it, or until it doesn't meet our needs anymore.

I don't think they intend to push Edge so hard to business users.

Companies and businesses will prefer IE 11 i guess over edge... And that fully supports Silverlight

I'm sure there was a post stating that on Enterprise editions of windows, Edge isn't installed by default

Just for Long Term Servicing Branch which is design for industrial or very critical machines, not regular enterprise machines.

I don't think there's mixed signals, really. Microsoft should just come out and say Silverlight and all related technologies are a dead-end, instead of being coy. They're the masters at quietly dropping technologies that people are invested in. Don't ever start developing a project using the latest and greatest Microsoft platforms.

Every tech company has these same practices unfortunately. Symantec, Adobe, QuickBooks, you name. They all just sort of drop support slowly on their software or they just remain totally silent on the status of it. Sucks but its the nature of the beast...

Just wrap your LoB web apps as Windows 10 universal app. There is no reason to use any browser anymore for those.

Hopefully this means SKY will have to rewrite their website using standards also supported by wp8/10 !

Chrome is the most popular browser, and you can't watch Sky Go on Chrome because of its blocking of Silverlight. I doubt losing IE will bother them too much. I think they're just too lazy or feckless to make it work with HTML.

It's double edged sword! Some sites are lazy and don't update, ie sky and bt in the Uk. Silverlight is required to be supported.

Anyone know what percent (ballpark) of all Silverlight content is for use outside the browser?

They should stop offering it on Windows update too.

So we won't be able to edit our Xbox avatars on Xbox.com anymore, unless we pay to upgrade to Windows 10 Pro with IE. Clever!

IE 11 is in Windows 8.1 so why would you be forced to use Windows 10?

1) IE 11 is still included in Core 2) this sends a clear message that they're no longer going to support Silverlight on Xbox.com

Come on, you KNOW they will update the Xbox website. They just had a huge rebuild of the Xbox App, do you think they aren't going to update their website to resemble and unify that experience?

You can get the Xbox Avatars app to do that.

Do you guys think that Edge will have an IE11 legacy feature for Silverlight?

No. Edge is a lean, mean, fighting machine. No ActiveX. No VML. No VbScript. etc. The foundation of the browser going forward. However IE11 will still support Silverlight.

Lean mean, but includes Flash ?

Maybe Edge will have an IE11 compatibility setting somewhere so I wont have to have both browsers installed... Or will IE11 not be compatible on windows 10??

IE 11 is included in Windows 10.

I've been doing programming for 40+ years. Mainframe scientific, business, systems programmer, PC, the whole gamut. Lots of environments with lots of tools. Silverlight was the best. It could still have been improved, but I loved it. Especially with Remobjects Oxygene compiler. Html by comparison is a mess. In my whole career, the fate of Silverlight has been the most depressing, disappointing thing from any vendor. We all lose. And the most insulting thing is to include flash. Silverlight did far more than "media". Such a giant waste of time spent and a technology frittered away. Sad really.

I'm happier now that my organization rejected my suggestion to move to Lightswitch for our LoB utilities.

Tell me about it. Had so much potential, now it has been unceremoniously dropped, but they don't have the guts to come out and say it's dropped.

I think you may be confusing Silverlight with Lightswitch. Lightswitch could use Silverlight but also supports HTML clients. Ben Riga (Microsoft)

But is not many sites that use Silverlight

Hmm, so, Microsoft, can I expect update for SCCM 2012 R2? Since, you know, Software Center's "Find additional applications" site uses Silverlight...

Same for MS Intune, that's fully silverlight, isn't it?

So what's the future of Silverlight?

So what happens with sky go in a browser? Sky use the reasoning behind no windows phone or rt app due to lack of Silverlight... So does this mean sky won't work in edge?

That sucks. I was hoping Edge would be widely compatible despite not having plugin support. Integrating Flash and Silverlight would have made Edge the "goto" browser. Works with all sites out of the gate. But alas, that's not what Edge is about. Which means I will continue to require multiple browsers to go everywhere and that sucks. Very disappointed. And, now I will have to use a desktop browser on a touch tablet to use Silverlight. That's horrendous.

Oh, well, we will always need to keep IE 11 around... Thanks Microsoft, too many corporate and personal sites use Silverlight and ActiveX controls. I thought Silverlight was Microsoft's replacement for Adobe Flash ? And they are killing it ? Some things that Microsoft does, I will never understand...Just defyes logic...

Well they need to stop using Silverlight on dev.windows.com so we can use Edge to upload our app packages without having to go to IE then ;)

Seems odd that a Window tech forum would choose to pick on Silverlight. Fact is, Edge does not run ActiveX controls. As such, there are many software applications that will not run in the new browser. Silverlight is just one of those.

Silverlight is dead anyway ... lol, OBVIOUSLY I'm just kidding* sigh* internet. Seems subtleties are the true casualty =[

Why? It has to die. Same goes for flash. It's old and inefficient...

For now, Edge not even supports Web.Whatsapp.com !!!

Well...I think that you mean to say that web.whatsapp.com does not yet support Microsoft Edge. It's a subtle difference. ;) In general, web devs should be sending Microsoft Edge the same bits that they send Chrome. Interoperability is the key word here. Ben Riga (Microsoft)

It works actually. If you change user-agent works just fine. You right, WhatsApp doesn't support Edge.

Except, all the idiotic cable companies refuse to make apps for wingmdows, and all of their web streaming sites use silverlight....guess ill be using ie11 still for some stuff

So thats why my ERP system which runs in a browser running Silverlight did not run on it then, good luck with the transition they have only been at it like 2 years and its still unuseable. So we are saying it too dangerous to run in Edge so run IE11 instead cos that is somehow hardened for use with Silverlight of course. Chrome is doing something similar which is already causing problems when people are trying to run the silverlights components. I guess we have found another reason why we cannot move on then.

Maybe this is old news but Facebook moments application used HTML5 and had a lot of performance issues, Safari and Chrome rendered the app differently which means HTML5 is a mess right now. Now Facebook is using C++ a language that has more than 25 years old. HTML5 is not so great. I even used Pipelight in Ubuntu Linux which was a Wine Plugin to install Silverlight on Linux OS. Why did Apple and Google never used this in their browsers, its an incognite, but it could have saved millions for Facebook's Moments app. Silverlight at least was a way of doing things faster before HTML5 arrived. Is sad to hear is going away in Microsoft's future plans.

They only actively supported Silverlight for 4 measly years? It should have been killed off long ago. But as someone else said, it continues to paint MS as a company that can't commit to a path/plan as of late

Not supporting your own browser plugin in your own browser? Yet Edge supports Flash. Sounds like they don't think it's worh the effort to support it instead of the BS excuse given. Well, as long as there are sites that I visit that still use Silverlight, Edge won't be my primary browser. Meaning I won't use Edge because I rarely switch between browsers.

Hence the need for ie11.5

neither did windows phone, even though most of their Xbox site need it. dumbasses

Netflix has a better hd picture than any other site and I think it's because of Silverlight.

"Microsoft continues to support Silverlight" No it doesn't it stabbed all us .Net developers in the back when it lost faith in its own superior Lob web technology.
Silverlight is beyond doubt better technology than HTML5 , its obvious downfall was a lack of reach. A Strongly typed C# is far more productive environment for Line of Business web development than flaky HTML5, which is still not rendered consistently across different browsers. . Facebook famously dropped HTML5 to go back native.
So will Edge support Flash? Probably because Microsoft cannot commit to any clear direction.

I don't care about Silverlight but I do care about extension support.

We've already said publicly that Microsoft Edge will support Javascript based extensions. It won't be in the intial release but that is definitely coming. Ben Riga (Microsoft)

Thanks, I heard that news. I would like to switch to Edge if possible and avoid installing additional software for internet browsing. It's Firefox atm, never liked Chrome or anything from G.

So we can't use Bing maps street view?

Hi all, Just wanted to give my opinion on this and I don't know alot about HTML5 but for the first time in in year os two I'm able to watch video from one of our local news stations (wneptv.com) on a windows phone, after reading and learning from this article i went to the station and WOW I could now watch live and record video. You have to understand when satellite tv goes out due to storm's it's nice to see the news in another way.

Oh damn, can't watch Sky Go or BT Sport in the UK... :-(

IE isn't going away. It will still be there in Windows 10. No need to panic. ;) Ben Riga (Microsoft)

Silverlight is dead, long live silverlight If flash is still supported then some one better admit it.

Right decision of Microsoft for dropping support for their own Silverlight platform. I think HTML5 is faster,responsive and new-gen webcode. With HTML5 Edge has no competition in Browser world(P.S. Edge has already beaten Chrome)

I was never keen on silverlight. Funny though that many media streaming sites have actually spent years moving over to it because they believe it to be more secure to use. NowTV is one of them who advise you not to use Google Chrome anymore because they drop silverlight support, same sort of thing for bbc sport, and Sky Go. Now MickySoft are basically killing off the technically making it no viable for web developers,

It's true that the modern web standards were not ready to do the things that are neccessary for large scalable streaming video sites. That's no longer the case the web standards are converging on DASH/MSW/EME/CENC so now is the time for sites like the ones you mention to get ready for that. The blog post that John links to as the source for the article above goes into the gory details if you are interested the technical underpinnings to what's going on there. Ben Riga (Microsoft)

Will my Dashlane password manager work in Edge browser? Man I really hope I have no problems with Dashlane.

If it's an activex control then it probably won't work with Microsoft Edge. We have announced that there is an extension model coming but that won't be in the inital release. If it's important to your browsing experience then you'll be good on IE. IE11 is not going anywhere. Microsoft Edge will be the default browser but IE11 will still be available with Windows 10. Ben Riga (Microsoft)

thats not very business friendly ... teamworks and a bunch of workforce software require silverlight to work ... another reason business folks won't upgrade past windows 7

For those folks that still need Silverlight, Internet Explorer 11 will ship in Windows 10. Businesses large and small will be able to enjoy the windows 10 goodness. :) Ben Riga (Microsoft)

silverlight doesn't work in any of the windows 10 preview builds so far that i have used with IE ... it installs but then IE wont run the plug in.

I can't activate windows 10 preview 10162. i installed this build uisng ISO. Anyone here managed to activate?

I think that Silverlight is way superior to flash and action script and I think that HTML5 is superior to both so getting rid of it is understandable

Why to kill your own and mature technology ... and still support Flash ???? It's a nonsense. SilverLight is far from just a media reader, it is probably the best RIA framework for LOB applications. Until now Silverlight is the only technology that passed with success the jungle of browser versions in our enterprise. Enterprises are just going crazy with the incompatibility of html / js web applications with so many differnt versions of browsers, with so many providers all around the world ! They have to find virtualization or remote solutions to continue ... to work. And spend money all day long to explain this to final users. Crazy world ! We want Silverlight to be in the next RoadMap : ... Silverlight, WPF everywhere or whatever the name can be ... if we have xaml + c# on the web.

I understand your concerns. The modern web has moved beyond native plugins for interoperability and security reasons. It's not about Silverlight specifically but ActiveX controls in general. We continue to support Silverlight in Internet Explorer 11. There are many sites that still require Flash. Also other browsers support Flash so again for interoperability reasons we must support that. And to be clear we do not support Flash as an ActiveX. We work closely with Adobe support it natively so that will be updated via Windows Update. For enterprises we continue to ship and support IE11. It will be included in Windows 10. We've done a great deal of work to help with compatibility with Enterprise Mode. Ben Riga (Microsoft)

Thank you for your very interesting answer. "There are many sites that still require Flash." and many are requiring SilverLight too... I don't suppose Silverlight needs to be activated with Active X technilogy if Flash can do without : Microsoft owns the SilverLight technology, not Flash : Can't it be adapted for Edge ? For me it remains incomprehensible : someone has to explain the paradox ! Why not intergrate SilverLight technology directly in Edge : for us it can make the difference and a sign that we (enterprises) can continue to trust in Microsoft. "We've done a great deal of work to help with compatibility with Enterprise Mode." For some simple application it can be a solution but for most of web applications we use, Enterprise mode is just useless and doesn't work well (the is no virtualisation just emulation), even with some Microsoft Applications ! Until now, the best compatibility mode resides in SilverLight. We are not satisfied with the split into 2 browsers IE and Edge : for end users outside our walls, we expect many many problems !!! And the support with IE 11 don't calm us very well : the sign is done, you are abandonning us. For us : Again a new browser to manage ! IE 9 10 11, FireFox, Chrome and now Edge ???? Microsoft are driving us crazy !! We don't trust this new roadmap: if the termination point is IE 11 ... Will there be IE 12, 13 ... and if so, do they will support SilverLight ??? We were waiting for clarification : Microsoft is making all the things more and more confusing. (Sorry for my english wordings, I hope it is not too hard to be read)

This is very disappointing. There has never been a video experience even remotely comparable to what Silverlight + IIS Smooth streaming entailed. HTML5 is awful in comparison.

Firstly have no computer experience or skills other than using the programs. My issue is that I complete my BAS on a program that must use Silverlight. I have upgraded my computer to Window 10 and now cant use this program. It asks me to install Silverlight and then says i have already installed it and doesnt go any further. Any suggestions would be greatly appreciated.

Silverlight will never work in Microsoft Edge but Windows 10 also includes Internet Explorer so just open that site with that. It should work just fine

Hey there,
I have an web based application that is rich with ActiveX controls. As we all know Edge is ending up the support for ActiveX so I need to re-engineer the application. So anyone would have any kind of replacement for ActiveX? Let me know. Help would be much appreciated.
Windows Central Newsletter
Thank you for signing up to Windows Central. You will receive a verification email shortly.
There was a problem. Please refresh the page and try again.