Microsoft confirms it will lay off 7,800 more employees, mostly from phone division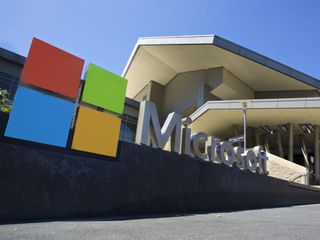 Microsoft has now confirmed rumors that it plans to lay off 7,800 employees, most of which will come from its phone division.
These new workforce reductions are in addition to the 18,000 Microsoft employees that were laid off in the past 12 months. Microsoft also announced it would record a one time impairment charge of $7.6 billion due to a write down of the company's acquisition of Nokia's Devices and Services division in 2014. There will also be a restructuring charge of approximately $750 million to $850 million. Microsoft stated:
Microsoft expects that the majority of layoffs will be completed by the end of 2015, and all of them will have been made by the end of the company's current fiscal year, which ends on June 30, 2016.
Source: Microsoft{.nofollow}
This makes me worry about the future of Lumia.

Stick a fork in it, its over. Windows 10 mobile will be the end. Hello iPhone? Droid?

Read the memo. Microsoft is no longer going to release 20 Lumia models and instead focus on just three: Value, Business, and Flagship. For Windows 10 mobile that means less confusion for consumers and fans. Given that since the purchase only value Lumias have been released, I take this as good news. Fewer phones mean fewer distractions and more frequent releases.

Sooo...limited options == less confusion?

yes, limited options is less comfusion. I always laugh when people write that microsoft should make every feature they change into an option. the more options you have, the more difficult it is to learn something. with product, the more options you have, the harder it is to make a decision and you have to do more research to figure out the differences betwen products. what they can do is to have 3 categories and a couple options for screen size in each category.

Limited options == less wasted resources, more focus on innovation. Serioulsly, if you look at the 10 or so low end models available, do you really see beneficial differentiation of options? The differences seem very arbitrary, some just for carrier exclusives, etc. This has been one of the main criticisms of MS Mobile since it was part of Nokia.

Sure, a dozen of low end phones is too much, but just three phones (as stated above) is just not enough.

Three categories and then you add a couple of screen sizes in each of them. So it could be 640, 640xl, 840, 840XL and 1040, 1040XL

This sounds much better, although there could also me a mini version of these models (just an idea). Also, if they really do this, they have to pick different names as the numbering system (the current one) wouldn't make much sense with just three numbers...

How about 6 phones: small and large at the low, mid, and high ends of the global market?

They are betting on the OEMs to fill out the grid, similar to the Surface range.

I do see your point but 3? Thats just a joke... Samsung rules the roost because it has a phone for everyone, Nokia before did because they had a phone for everyone. Old Nokia was a mess of hardware I admit, But new WP Nokia was relitivly easy to understand. Samsung other than the GS series is a mess and actually the GS series is a mess, HTC is a bigger mess... If they do move to only a few models, it better be more than 3... Cheap, Mid Range, Business, Flagship, PureView Flagship and all would come with an XL model except the PureView as its already niche.

Fewer models means less confusion for customers. Sometimes too many choices can be bad. Choose between 535, 635, 640, 640XL, 735, 830, 920, 925, 930, 1020, 1350, 1520. That can be overwhelming and, more important to thus discussion, expensive. Streamlining makes sense. We have low and mid range devices covered over and over and over, but we don't have the high-end non-niche (read 1020/ 1520) device. Yet. Microsoft core business is software and ecosystem. They only entered tablet and phone to show what can be done. They can't squeeze out partners without consequence. That is what this move fixes. Now 3, 5, or 9 models? 3-5 would be ok, anything more insane.

Less confusion is a bad excuse to cut models.... I think thats why Merc, BMW, Audi all have more models now than ever, and its more or less the same story with every brand, you get more popular and you produce more stuff... lets get into the tech world even... Dell, HP, Samsung and Lenovo sell the most pc's and not because they only have 3 models... How did the simple, less confusing very nice HTC handsets do for WP? Dirt... Most people buying a phone either reasearch it, taking the confusion out of it or buy the one at their price point, too bad if you dont have a phone at that point... and third is irrelavent because those people buy by OEM They also didnt need to buy Nokia to show what can be done, a move which if anything was the last straw for OEMs. They could of just built a Surface phone. Now their plan is to destroy all of Nokia's hard work by not following Nokia's successful game plan as well as laying off 90% of the original company... Streamlining is one thing, this is slowing shredding something they never wanted. The only way any of this is good is that Microsft are cutting their losses at dropping the ball over a year ago... We went from a minimum of 3 phones a quarter (1 of which was always noteworthy) to barely 4 for the year. By the time the new flagship is out it'll be nearly 2 years since Dan first previewed the Verizion Icon 929... No sign of a 1030 replacement. Nokia got market share by constantly pushing and grabing headlines. WP is in more Markets than ever and is dropping marketshare. Apple is the only one who can pull off less is more and thats mostly because its high end or nothing plus the fact its Apple

If you think about the 5 series, you have 520, 525, 530, 532, 535, 540. If you add the 640 in the same price range as the last two but with small hardware differences, people will be confused what to buy from the lower end class.

Please stop with this confusion thing... do people have an iq of 4 or something.... The 5 series... not all were on sale in the same country, also this is the age of the internet on your phone. i look up nokia 523 and it tells me its a dual sim phone... look at the specs confuion gone... No-one on Earth looks at this list 520, 525, 530, 532, 535, 540 and nothing else and chooses from that. It is a stupid arguement... and also the only people calling for less models were Americans... Never heard anyone say how confused they were when they went to buy a samsung (who have more models than Nokia) and i have actually no idea how their system works... You think Merc makes more or less models as time goes on? no business shrinks its portfolio in order to grow... that is just retarded

Off topic a bit, but I'm just no impressed with Satya. I don't agree with any of his strategies, and a strong leader he is not. Two times I have seen him live. Both times his message contained more corporate- and Microsoft-speak than substance. I don't see him with the crown for long.

My guess is Microsoft will go the way of apple and Google. Make a few phones and focus hardcore on them instead of 300 budget phones. Let the manufacturers create all the other phones. They will be the reference just like the Surface Pro is. This is a good thing. More money towards releasing hardware that shows off Windows 10. Remember that Elop was getting bugged about why he kept releasing budget phones with nothing that sets them apart. This is a good thing but people will panic of course. Microsoft is not dropping phones. Does Google Make 300 budget phones? No they release a Nexus and everyone else releases the phones. He's making good decisions and they are tough. And then focus will be on the software. This software is also going to be free for manufacturers just like Android.

Look at the Surface line. MS doesnt try to be a full PC OEM with that product line. They bought an entire mobile device OEM with Nokia. They needed it because no one esle would make quality WPs and they couldnt risk Nokia switching to Android and doing the same. Now they have Nokia, but they cant continue trying to be a full-fledged mobile OEM like Samsung or Nokia of old. They are scaling it back to be more like Surface. An innovation-focused line that exists to showcase new ideas and to inspire OEMs to keep the quality up.

@pallentx, I agree. I think this is the smart business approach because it keeps the OEM's on their toes without competing with them. Leave plenty of niches for other manufacturers, just showcase what the tech can do, maybe fill in a strategic gap (i.e., if there were no decent low-end OEM phones, and that's part of MS strategy, then maybe important to build one/two of those so that important market is addressed), but otherwise just make the high-end, high margin model, leaving plenty of room for OEM's to come in and make good profits and innovate around the MS example.

this is what i have been saying they should do before they acquired Nokias phone division, it just makes more sense and easier for the casual client to pick between Lumias; instead of hesitating whether to pay/not pay $50 difference between lower end models, they will now simply have 3 options, which should match their budget. It should have always been 5xx, 7xx, 9xx and a phablet for the niche.

I can see why you'd say that based on the article above, but... the article doesn't report the entire story... where Nadella reaffirms his commitment to Windows Phone & Surface. I expect more from Windows Central.

Seems pretty clear that Satya and the bean counters have little love for Lumia.

Lumia is just a name. What sets it apart from other phones? Colours? 3 Microsoft phones with lots of tech/research behind it, or would you prefer 20 budget phones?

just shutdown the mobile business ... its been 5 years its going no where

Market share is increasing exponential across the EU, and UK......the US is a whole different ballgame, but if corporations upgrade to W10, I could see an uptick in W10 phones for enterprise users.

its not profitable unless market share increases in USA ... if you are not popular in USA then no body knows you.

Its not profitable unless market share increases in USA China... if you are not popular in USA China then no body knows you. Get used to it...

It seems they have little love for producing 20 models of low end phones Nokia-style. They are making it more of a Surface type line of hardware. This cuts a LOT of costs out of the business, but definitely shows their commitment to the platform. They would rather the other OEMs step in to fill device production rather than doing it all through the former Nokia division as they have done.

It will be fun to see the switch WC-staff makes from "Hey, multiple budget phones is a great strategy!" to "3 phones makes more sense". Personally I don't care what MS does strategy -wise as long as they deliver desireable hw.

Don't be. I expect fewer handsets with better quality. But I think they'll still try one more time with Windows 10 Mobile and Terry Myerson in charge, if this doesn't work ... then yes, dead Lumia. Going forward, Microsoft will "in the near term ... run a more effective and focused phone portfolio," said CEO Satya Nadella in an e-mail to employees. (By Mary Jo Foley). " I am committed to our first-party devices including phones. However, we need to focus our phone efforts in the near term while driving reinvention. We are moving from a strategy to grow a standalone phone business to a strategy to grow and create a vibrant Windows ecosystem that includes our first-party device family. In the near term, we will run a more effective phone portfolio, with better products and speed to market given the recently formed Windows and Devices Group. We plan to narrow our focus to three customer segments where we can make unique contributions and where we can differentiate through the combination of our hardware and software. We'll bring business customers the best management, security and productivity experiences they need; value phone buyers the communications services they want; and Windows fans the flagship devices they'll love." https://news.microsoft.com/2015/07/08/satya-nadella-email-to-employees-o...

"grow a standalone phone business" Which means, the phone division must be able to sustain itself and it cannot continue to be subsidized by other parts of Microsoft. Which also suggests the era of 520 and lower end devices is about to sunset. But its not just Microsoft feeling it, Samsung isn't meeting expectations either. Sure they have a farther fall but it is falling and being upstaged by lesser known and cheaper "flagship" brands flooding the market from China.

read again...its "moving from a strategy to grow a standalone phone business to a strategy to grow and create a vibrant Windows ecosystem that includes our first-party device family" But he does mention flagship phones...which could mean an end to low end...maybe mid range and high end only sometime soon...i feel sad about that...countries like India wouldnt have a hope of holding onto windows...but then again, i dont think MS will let go of its existing customer base that easily..

read it again, you only got it half right. "We plan to narrow our focus to three customer segments where we can make unique contributions and where we can differentiate through the combination of our hardware and software. We'll bring business customers the best management, security and productivity experiences they need; value phone buyers the communications services they want; and Windows fans the flagship devices they'll love."

Which pretty much confirms that the 1020 is not getting a successor.

Standalone meaning, that their Apps will work & support across all phone ecosystems...Apple, Android, WP, etc, etc....it most definitely does not mean that WP must stand on its own. And no where does it say that low end devices will end.

Not sure this is totally bad decision. They are going the Apple route, just design phones and manufacture it at facilities like FoxConn in Tiwan, China etc. No need of a bunch of staff in Phone division. That said, we will definately get hugely reduced number of Nokia models - which may not be a bad thing afterall. Its a ridiculously large selection now - maybe they will have a low, mid and high end choices for Lumia range. Satya Nadella never supported Ballmer's decision of Nokia buyout - we can only hope and pray that he is not being vindictive now and out to prove that he was right in the first place!

I think its a great decision. They need to lean out the hardware division. Focus on R&D, innovation and less on differentiating 20 different low end phones for every carrier and market. They dont need to be a full OEM - they would rather get Samsung, lenovo and others to fill that role.

Yep. What was the point of acquring all that from Nokia only to lay these people off?

Ironically I see people going back to Nokia. Posted via the Windows Central App for Android

How many of them are left? Wasn't there originally like 28,000 employees from Nokia and they have since laid off like 12,000 and now like another 6,000? Was Nokia really that redundantly staffed?

Manufacturing is big chunk of that. And feature phones.

So do we have confirmation of that breakdown? Where are these manufacturing jobs? Asia? Not Finland, right? Do we know that the 10,000 or so remaining Nokia employees are the core engineers and designers? Where are they located?

Only big factory is in Hanoi Vietnam. It's a new one and human capital is much cheaper than in China. Problem: It has substantial exposure to feature phones. Then there are 2 other small units, one in Brazil due huge import duties there and one in Mexico. And R&D is mainly in Finland which is also home of Microsoft Mobile ltd.

Umm Nokia had one of the biggest patent portfolios for phone hardware.

I think the point of aquiring Nokia at the time was to prevent it from switching to Android when it saw that its Windows Phone business was unprofitable.

Exactly. If Nokia had switched to Android, WP would have been dead. MS needed patents, manufacturing and distribution channels. They didnt really need as much as Nokia had, so they had to really pay through the nose, but they couldnt have afforded the time to build it all from scratch. Nokia was already globally producing and distributing WP. They were also apparently bloated and inneffient.

Wonder the same. Microsoft purchased April 2014 Nokia Devices business, factories, supply chain, resources (25.000) etc. with billions of dollars and just little over year after they have basically laid off all people (almost all), stop manufacturing lines and factories (almost all) so I wonder as a shareholder the strategic direction and management decisions now. Spending billions of dollars should not be made light hearted and laying off 25.000 people etc. so surely some management behind such investment decisions should go as well.

Today, we announced a fundamental restructuring of our phone business. As a result, the company will take an impairment charge of approximately $7.6 billion related to assets associated with the acquisition of the Nokia Devices and Services business in addition to a restructuring charge of approximately $750 million to $850 million. I am committed to our first-party devices including phones. However, we need to focus our phone efforts in the near term while driving reinvention. We are moving from a strategy to grow a standalone phone business to a strategy to grow and create a vibrant Windows ecosystem that includes our first-party device family. In the near term, we will run a more effective phone portfolio, with better products and speed to market given the recently formed Windows and Devices Group. We plan to narrow our focus to three customer segments where we can make unique contributions and where we can differentiate through the combination of our hardware and software. We'll bring business customers the best management, security and productivity experiences they need; value phone buyers the communications services they want; and Windows fans the flagship devices they'll love. In the longer term, Microsoft devices will spark innovation, create new categories and generate opportunity for the Windows ecosystem more broadly. Our reinvention will be centered on creating mobility of experiences across the entire device family including phones. Source: http://news.microsoft.com/2015/07/08/satya-nadella-email-to-employees-on...

Well, that makes me feel a little better. If they truly are going to focus and not produce so many different phone devices... I mean, REALLY focus, market, and go all in; then there's a chance. It's what Windows Phone needs. A REAL, focused, CONVICTED effort. Not the cautious see-what-happens-to-stick effort we've seen so far.

If they are only going to do flagships then that's exactly what people whom were yelling "SURFACE PHONE" is getting.

Funny, how reading the whole announcement changes the conversation. Reading the comments above yours, makes it sound like Microsoft is killing WM10, especially from the first paragraph. But reading on tells a completely different story. Thanks for that.

Many people just like to overreact first, read second. ;) Then again, what I quoted is from a different press report that's not linked to in this story so it was of course easy to miss. Hence why I wanted to get this as far to the top of the comment section as possible. :P

Thanks for posting this. The article above didn't mention any of the positive stuff that was said. Streamlining the Lumia line is a good idea. I hope that that's all that this is. I hope Nadella is being straight with us.

I wouldnt be. This just means just 2 or three models of phgones at most. LOW End model, Flagship and Business. Maybe the business phone they will consider the big screen ? Just means the surface team will probably handle the design of the phones now with the team repsonsible for the imaging aspects of the old nokia phones handling the cameras.

This makes me worry about the immediate future of the people that lost their jobs.

Its been on the books since the beginning of the acquisition since sadly the little bonuses that nokia fanbois fawn over just arent enough to bring in new owners & probably like bb nokias handset division internationally grew too quickly during the rise of Symbian & now that they dont have the same profit margins they have to make the division smaller to better compete.

Have any of you Doomsayers ever thought that maybe MS has to many employees? This might be the only reason why they are laying people off. It doesn't take two engineers to put in a light bulb, so its logical for MS to lay off the engineer it doesn't need... Every company has times with lay offs...

Although it's sad for those employees, because you never want to see people lose their jobs, it is very common for companies to acquire other companies, take their ideas, processes and whatnot and then dump them. Sad fact of life really. The doomsayers don't realize that Apple sells/releases 2 phones per year. 2. Unlike Nokia/Microsoft or Samsung that release like 5. it is easier to make people understand with 2 and the less options they have, the easier it may be for them to make a decision on what to buy. Imagine someone with no concept of hardware, but with a budget to spend 300$ on a contract phone, walks into a carrier boutique and asks about the different MS devices. "well sir, we have the Lumia 435, 535, 640, 640 XL, 830, 930, 1020 and the 1520". Ya... good luck explaining it. Like you said, every company has its layoffs, but these posters don't realize the bigger picture in mind.

Good point. Not to mention the people they picked up from Nokia that can do the work going on currently at Microsoft for probably half of what it pays employees.

There is no future for Lumia, they've written off more than what they paid for Nokia's handset business. There will be no Windows Phone soon.

iDroid trolls seem exceptionally agitated =P

Poor Nokia employees, I hope they go back to Nokia and make a great Android phone.

It's more likely to be surface phone

Thank god.... Finally surface phone might happen!

You may be right. I've always thought that the Lumia brand would stick, but the Surface line has become popular in the world, unlike Lumias. This may be an indication of them switching from Lumia to Surface phones

Agreed. Surface has distinguished itself as a premium brand & Microsoft would be smart to leverage that into a high-end phone. Lumia can fight for the low-end.

Also easier to sell. They can sell a Surface Phone (5 inch screen) and a Surface Phone XL (5.7 inches... possibly Cityman). Then they can increment by 1 each year. All they need to say is that the Surface Phone is a premium phone alongside the iPhone. Now you're going toe-to-toe with the beast. I say this is easier to market, but this is Microsoft we're talking about.

A Surface Phone & laptop would be awesome!

Wow... Kind of knew this was coming... But the number of people that are getting reduced is kind of staggering.

In addition to the previous layoffs I wonder how many employees are left working on the phone division

Nokia had like 75,000 employees. The majority of them didn't even work in Finland on the phones, they had all sorts of redundant people all over the world doing god knows what.

Basically like bb their workforce grew too much

Nokia has today around 70.000 employees in Nokia Networks, HERE and Nokia Technologies units. Device business which was sold to Microsoft had 25.000 employees at the time of sale and now after these lay offs only couple thousand if even that.

The surface division is working on the phones now

Nokia's mobile division was huge, that's why when they weren't turning good profit the division was really dragging down the performance of the entire company. This is definitely part of the reason the Nokia board wanted it to go (if it didn't turn around), and Elop delivered. That's why the whole "Elop is a trojan" consipracy theory is so absurd. Nokia's board has no love for the phone division either if it cost them an arm an a leg to run, yet Elop managed to get them 7.2billion worth of money for it and not even have to pay a cent to do layoff packages and all the bad press goes to MS. Nokia's board is f**king business geniune when it came to dice and sell - exactly what a board full of lawyers would have wanted.

The phone divison sucks bad. This should have happened long ago.

Really? Every phone on the Microsoft-brand has been great phones, but if they can't make money when they are selling about 10 million phone every quarter a reorg is probably needed.

No Microsoft why???? Lumia needs u!!!!!

I thought that WP division had just 10 employees...
So many people losing their jobs these days :(

It certainly felt way. Mainly around efforts put into marketing.

Read it once more. This layout is from HW division not SW.

That's alot if people without jobs. Those numbers are alarming and do get me wondering about the future of windows mobile and lumia.

You should read about rims big purge that happened a while ago

They call them the Windows phone 10

I guess the writing is on the wall then.

Read the whole statement, it is terrible for the people, but brighter for WM10. http://news.microsoft.com/2015/07/08/satya-nadella-email-to-employees-on...

Doesn't mean Windows Phone is going away tomorrow. I'd keep my powder dry for now. Nadella is up to something and I think it'll be really good for the platform.

and they deserve it. Just look at their acomplishments: 3% marketshare in 4 years. reboot the platform several times. Caused chaos among developers having to re-learn sdk's only to have them be made obsolete. however kingpin joe belfiore still around? he needs to go. This is the zune guy. This is the WMC guy. he is not a success story.

I'm pretty sure that success or failure starts with leadership. Blaming the troops for losing the war isn't the way to succeed.

Couldn't have said it better. Poor leadership.

Those people don't deserve it. Unfortunately this is not their fault and the people higher up get to keep theirs.

Joe Belfiore is a talented guy when it came to showing off what Windows phones could do but he and the rest of the Windows phone failed to close the app gap. Something has to be done to incentivize Android and iOS developers to port over their apps to Windows Store as this will be the only way that OEMs like Samsung will ever build Windows phones again. Otherwise, just wind down Windows phone entirely and start making Lumiandroids.

And the other shoe drops, ugggg

Per Mary Jo Foley in her ZDNet article on the subject: "Microsoft will focus its phone efforts on three segments: Businesses, value-phone buyers and flagship phone customers, moving forward. I'm not sure if Microsoft will continue making its own phones or outsource their manufacturing completely. Right now, Microsoft makes some phones and outsources some of its phone manufacturing. A spokesperson said the company had no comment as to whether it would move to an outsource-only model."

Before the panic really sets in, if you read the MS announcement it is pretty obvious what they want to do. They want to do with the phone business what they've done with Surface, which is offer premium halo products in the phone world while giving their OEM's breathing room in the mid to lower tiers. In other words, they want the OEM's to drive the volume, low profit side ad they do with tablets. Lumia isn't going anywhere. Makes me wonder how many low end Lumia models will see them sell in the future.

falcon, to be perfectly honest, a lot of this is just media spin. No way Microsoft is going to release a press statement saying "we've started hacking away at Windows Phone with mass layoffs, because we realize that it just can't compete against Android and iOS". I certainly hope that their new "strategy" works out, but more than likely I see this as the beginning of the end of the platform.

The problem the OEM partners have had with Microsoft's wp OS was the lack of support. OEM partners want to build a marketable device to compete against Apple and Android or even to market along side with the later but could only build mainly low ended devices with 512 of ram which is not very profitable at all when Android at the low end was a higher value device including OS.

Unlike the surface though they haven't develop a phone that could show OEM'S what's possible.

You say, "yet," when it's their failing for over a year now, along with the time spent doing a poor job of releasing compeling devices for the masses before acquiring Nokia. So they made a compelling device in their first attempt with the Surface, but Microsoft has canceled more WP flagships than it's actually made itself.

Alot of the phones they released after the purchase were still Nokia's developed devices. Probably half or more. Phone development takes time, they didn't just start from scratch, immediately dropping their own phones out of nowhere. I wouldn't be surprised if only the phones labeled "Microsoft" were the ones they designed/developed completely. How many of those are there? Posted via the Windows Central App for Android

Perhaps they haven't shown OEMs what's possible yet because Win10 isn't out yet. They're on record stating a flagship is coming. I would assume that will mean a phone that has all the bells and whistles of win10: Demonstrating features that are on par with the premium competition as well as offering some things that no one else can match (eg. Continuum, deep Cortana integration etc). It takes time to course correct a ship the size of Microsoft and Windows 10 is a BIG course correct (it permeates through every aspect of Microsoft). It's not just an updated OS - it's a brand new OS for all tense and purposes. I think what falconrap has offered is quite plausible - in essence, do less....better. That model allows you to sell less but make more. You don't need near the volume to still make money.

What he says is "In the near-term, we'll run a more effective and focused phone portfolio while retaining capability for long-term reinvention in mobility". I read that as we'll tread water on Lumia without any real increases in their level of commitment as they make preparations to re-invent their mobile business -- probably by supporting another platform or forking Android. Either way, it looks very clear that Windows Phone's days are numbered.

Microsoft still has thousands of employees making candybar dumbphones. If you read Satyas announcement they're trimming this fat. The'll have flagships and affordable phones from now on but no longer 35 different models on the market at the same time.

Would like to see them replace fm support for mdtv in NA variant phones

It looks like it's time to go back to iOS.

If WP dies I'm off to Sailfish

Good luck with that crappy OS.

Lol... Microsoft is about to put the phone division in the best position its ever been, sharing Apps with desktop Windows, and everyone thinks the sky is falling. Posted via the Windows Central App for Android

And so it begins...I am as ardent a supporter of Windows Phone as anyone, but I have a sinking feeling in my gut that (despite Daniel's posts to the contrary) this will be the first in a long line of announcements to whittle away the platform to nothing.

First?!? They've been gouging it away for the last year or so.

Lumia will live on and do just fine. You'll see.

Y'all are crazy if you think Microsoft is conceding

Ouch, Bad day to be a Nokia employee. I wonder if Microsoft will pull a google and outsource their phones. Then again, they could easily stream line their phone devision and release a handful of spectacular phones vs a houndred different mediocre phones. 550, 550XL, 750, 750 XL and maybe a 930 and 930XL. Right now they have way to many mediocre phones. While Apple keeps it simple and piles on the cash.

Nokia employees are fine. These are Microsoft employees.
And I'm sure many will find other jobs soon. Some of them, likely, back at Nokia. Posted via the Windows Central App for Android

Uh...I'm sorry to break the news for you but this had already happened in the first wave of layoffs. So...can you wake up? ;) Posted via the Windows Central App for Android

Seriously.. 7,800 employees for phone division and WM still lacks a lot of features, not to mention the missing flagships. It seems to me that those 7,800 either were too much for too little or the necessary amount but lacking inventivity or energy. I mean, their product speaks for it-self, it yells "help me! I am missing everything other platforms have! I can only differentiate myself with the tiles and now even those are not updating!"

The stupidest comment ever. Ever

Hardware division. Not software. Try reading. Completely different group of people from what you're describing.

Lots of Finnish are going to hate Nadella even more

Lets see how hard it hits on r&d of smartphones. Everything else has more or less gone already. MS did promise a big Azure datacenter to Finland and that promise was never fulfilled.

Are most of these 7800 employees currently working and living in Finland? Do we even know?

Not that many left if I remember correctly.

Not knowing just how big the Phone division is and the number of employees employed, its only a guess, but I think Microsoft is in the process of moving back to a Software only firm. It's hardware ventures, while excellent in quality, never touched the market until the Surface Pro 3. The Phones was not a compelling product and MSFT let the Market Place/Store lapse too soon in the process. Letting the Cellular vendors lik