Microsoft ending Skype domestic mobile and landline calls in India November 10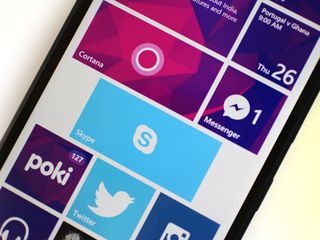 People in India will soon not be able to use Microsoft's Skype service to make calls to local mobile phones and landlines. The company has quietly revealed, via an updated support website page, that all those kinds of calls will end on November 10 in that country.
People in India will still be able to use Skype to make calls to other Skype users and to make international mobile and landline calls. Also, people outside of India will still be able to use their Skype app to call mobile and landline numbers in that country after November 10.
Microsoft has not offered an explanation for this change. However, voice calls on mobile phones in India are incredibly cheap already, with some carriers offering $5 a month or even lower rates for such services.
If you live in India, how do you feel about this upcoming change to Skype services in your country?
Source: Skype Support (opens in new tab) via The Next Web
Good that they are doing that, it would have only been a sunk cost for them if they continued it.

Why. Those are usually not for free

Yes, those are not free, but internet connectivity in India is pretty bad and moreover local calls are really cheap! For e.g. To call Vodafone to Vodafone here costs 1$ for talking for 10 hours.

We do need add on packs for that rate. Rs 99 ~ $1.6 gives you 1 month of local inter network calls at 10ps/minute. and thats what he was talking about. 1$/10hr. normal call rates are at 60ps/minute (maybe upto 90ps/min) thats around 6$-9$/10hr. at the maximum of 9$/10hr, we can call throughout india, any network, any state, fixed or mobile without any add ons, out of box.

I never used Skype to call landlines or phones but used it for Skype to Skype call and ya I'm an Indian living in India.

Who cares, I never made a call using Skype credits.. I n happy with my carrier tariff rates.

Exactly. Carrier rates are much more friendly in any case and we don't have great 3G coverage that we can Skype from anywhere

Yahhh and we have prepaid tarrif plan that makes my month below 3 USD

Makes no difference at all.

aha my dad uses viber to call since i got him a smartphone... lol he is lovin it... BUT Skype to Skype voice quality is way better

Makes no difference. I don't think many people in India used this feature at all.

Exactly. Never ever used Skype for local calls. I just use it to video chat that too with other Skype users.
And trust me, half of the people don't even know that you can call via Skype on a local number. Perhaps that's the reason. Nobody is using Skype for that purpose, and call rates are already cheap. Good decision i suppose.

I agree. Skype calls are only useful to me for doing international calls. For local calls your carrier should always be the cheaper choice I would imagine.
However having a Skype number in my home country enables my family to call me internationally with using their standard tarif for local landline calls, which is neat for them. :) MS should do a better job in advertising within the program the ability of Skype to do calls outside the Skype envoirnment.

Just worried this is a great for other markets.

I too never used this service..

Makes sense since Indian customers don't really buy add-on services - like credit calls or subscriptions or store apps. Recent article showed India to be one of the top 5 markets for WP but it wasn't in the top 5 markets that purchase store apps.

About the store apps- if Microsoft introduces more feasible ways to pay, they would be making quite some dollars. Introduce Carrier Billing, for goodness' sake X_X

It makes sense if no one is using the service, but if Skype users outside of India still can make calls to Indian landlines this doesn't make sense, since Microsoft obviously still have some sort of arrangement with Indian telephone providers and presumably still pays for it.

It makes sense because telcos are losing lots of money that way. Many voip products (even Lync) are blocekd with local landlines in India. Many customers dont' even use that feature. Most people only use it for Skype to Skype or Skype to International or vice versa.

If its profitable to MS then its good decision...!

Is that feature really exists !!!!!! :D
#joking

Hahaha....true. Even I thought that for a sec..

Who makes Skype calls in India anyways.

Its good move I guess. I generally use Skype to call abroad and not in domestic. So its a kind of no big deal.

Skype cresit is great to you have, best for international purposes though.

My call rate is 1paise/sec, so doesn't matter to me at all.

Never used this service... Doesn't matter at all.

Doesn't matter .... Yet they should introduce Google Hangout on WP as my Hangout experience has been better as compared to Skype :P

When Google stop being asses towards MS and open up the API to them, then Google services can be introduced on WP. In this case, Google is the reason we don't have their services on WP.

That would be a nice option to have for the ones who prefer Hangouts, and im sure Microsoft would love to add that experience too, well, maybe not "love to," but im sure they would welcome it. Thing is, Microsoft cannot just add this feature/app themselves, this is a Google service and we all know how Google feels about WP. If they will not build or allow an official YouTube app for WP, then I see no hope of Hangouts making it to WP anytime soon. Unless someone like Rudy Huyn can build a 3rd party app that supports Hangouts, but Google would more than likely block it anyways.

Hangouts are crappy to use on PC. And I dong want ay of their shit to WP. Even they get it they wont update. Don't want any shit of google.

Beocs they are A**h***s should we be. Also if MS allows and Google doesn't people may move to WP at some point when they realise that Google is not very supportive..

Ya.. Never used Skype for that purpose.. So not really bothered by this

Perhaps they'll replace it with MSN Messenger /s

Nobody in India makes call to other mobiles or landlines through Skype so doesn't matter at all even this feature is removed.. Ha ha!

I'm not using Skype itself... Good decision. Less of them are using Skype in south part of India.

Yes. Most of them never used it including myself. We have a better carrier plans offered. But it is still a good option to make international calls using Skype if its a reasonable rate when compared to other VoIP call providers.

All guys here are making the same comments that "it doesn't really matter...never used that service...did that service really exist...makes no difference...etc etc". What they don't realise that the probable reason for discontinuing this service is itself the fact that people in India rarely use it and Microsoft is aware of that. You guys are just stating out the obvious.

Don't try to be the clever one. Look at what the editor has asked. Cheers!

I never used Skype to call land lines and mobiles... MSFT did it for their own good only.

Skype will be useful in India for calling international landlines or mobile throught Skype. This will be great benefit as well in my case when half of my family resides in the USA. However, we cannot make group video calls as well till date. Therefore, Skype credits will be more benifitial. In that sense viber comes into accout which is totally free. Lol

Good decision tariff plans are very cheap here

Question I have is whether this is a reflection of a natural trend or is this admission of failure where others are succeeding. Are VoIP calls in India uncompetitive in India all together?

It's not admission of failure. They are most likely being forced to stop providing this by the telcos (which is why most voips don't work in india local calls), or they are simply cutting it out because no one has a need for it.

Not from India, its impossible to use Skype on Windows 8.x, just like Onedrive because i don't log onto my pc. And the quality of calls through mobile broadband is really bad; down under

Hahahaha
MS didn't mention any reason.
Please!!!! can they give a reason????...
They only have one reason which no company would like to give that is: "hardly pupil uses our service as we(Microsoft) was never up to the mark"

The reason is most locals in India don't use voip for local calls or they are most likely being forced to do this because the local telcos are losing money. Most people only use Skype for long distance calls and online calls.

Hahahaha
MS didn't mention any reason.
Please!!!! can they give a reason????...
They only have one reason which no company would like to give that is: "hardly pupil uses our service as we(Microsoft) was never up to the mark"....... Skype always sucks in India.

Doesn't really matter.... I recharge ₹500 per month. Gives me ₹450 as TT and 2GB 3G data. Goodbye Skype!

That's a really nice tariff plan, I would like to know more about this, like which operator and and where (state)

Not a big deal.. I never used it.

Call rates in India are dead cheap. Less than 1¢ per minute.

Tariff rates here for calls are so low it only makes sense to end support, besides I only used skype for video calls and that too very likely international.
I'm sure MSFT can invest in something better than this feature.

:( TOoooo bad... I still have $19 (INR 1,700)...!! ...Comes handy when I am on roaming or sometimes in exceptional emergency cases... Skype refused to refund also :/ what to say !?!!

Mobile Voice Call charges are 1 paise/sec here in India. 100 paise = 1 rupee , 60 rupees = 1 USD. Now MS did the math I guess

Who cares let them stop ✋

i wonder if people use this feature beyond India

I think this is due to complaint's by carrier's who paid high license fees for spectrum, I have read an article on this some time back

I'm sorry if this has been answered before (and if it's too off-topic), but where can I get that background?

Ppp use to try calling from viber. But viber was always poor in quality compared to carriers calling.

There is no point of having Skype calls for landlines and mobiles in India, but I hope when I am outside my country I can make calls to mobiles and landlines. Skype is a cheaper mode than phone (UK is exception)

Who cares as long as video calls are free!!!
Though trai suxx big tym - ul plans not there n carriers offering ul plans at very high prices - way highr dan broadband services as well

VOIP calls in India needs to be routed through indian operators and not internationally to avoid loss of revenue of operators. Which is why even Lync calls to indian numbers from India need to be routed through indian operators or disabled.

No one uses there credit services in India just because there is no need of it, network carriers are simply better in calling local and std in India. They have awesome onnet packs and nightpacks.

I don't think anybody is fool enough to use Skype in India instead of normal carrier tariff for local or STD calls because first pay normally almost 5 times the carrier cost to Skype and then get your 3G data sucked which is really expensive.

At least Microsoft understood they can't match with carrier charges of indian companies..even i can make unlimited Aircel to Aircel calls @just ₹198(3.33$) for a month..

Nothing changes..mostly Indians use Skype to call or video call other Skype user..so no problem at all...

Well based upon my reading of several comments from Indian residents,it doesn't seem like a bad thing as most appear to use Skype for other reasons vs. regular phone calls. So it seems to make sense.

INDIA HOMETOWN OF NADELLA

Not affected much actually as its written in the blog, the carriers here charge almost nothing and so I didn't use this feature of skype much nor do my friends.....

Doesn't make any great change

Other way also the Skype wasn't working smoothly on windows!

No problem for me.... Never used it for local calls.

Good Move....i have a corporate vodafone connection and it costs 5$ for a month with 300 STD mins free....local/std 3.5 hours for 1$ and 3G 1GB internet pack...100 texts free everyday.... never did any skype credit call anyways.....

We don't use Skype inside

It's still quite a big market and now it seems Skype is leaving it for competitors. :-/

It was horror reading the title since i just subscribed for calls to India two day before.Then sense prevailed i read it applicable for domestic calls.In india domestic calls are pretty cheap.But many people abroad are using skype to call to India.I had a lot of freinds in middle east : one irritant for them is creditcard .Skype should enable debit cards for purchasing credits.

India has chipest cellular call rates worldwide, doesnt make any difference
Windows Central Newsletter
Get the best of Windows Central in in your inbox, every day!
Thank you for signing up to Windows Central. You will receive a verification email shortly.
There was a problem. Please refresh the page and try again.