Microsoft ends Xbox 360 console manufacturing, but will keep supporting hardware and Xbox Live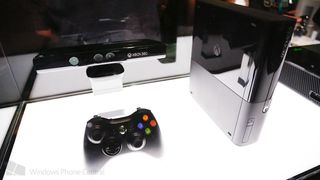 Over 10 years after the launch of the Xbox 360 console, Microsoft has announced it will end the manufacturing of new Xbox 360 hardware units.
In an Xbox Wire (opens in new tab) post, Xbox head Phil Spencer wrote:
While the Xbox 360 will no longer be made, Microsoft will continue to support current hardware units. In addition, Xbox Live will continue to work for the Xbox 360 consoles that are still using it, and Xbox 360 games and accessories will also continue to be sold. Microsoft has not yet offered a specific date for when support for Xbox 360, or Xbox Live services for the console, will end.
Microsoft launched the Xbox 360 in November 2005 and it is estimated that the company sold 80 million units worldwide by November 2013, when its successor, the Xbox One, was released.
She had a great run. I love my 360. Best entertainment solution around at the time. Posted from PornHub

It was just a matter of time.... Love my 360 always have even through my first gen white 20gb unit went RROD 4 times....and many headaches when I just wanted to play but, great system... When the Xbox one was released, I knew the 360 was done...was just a matter of time and here we are, about 2 years later

Nice to see them continuing support since I have a 360 myself. (Have a One as well.) I personally find that playing games on the 360 is still fun like when I decided to finally play through Oblivion. (Ended stuck at one point and gave up though, LOL. :D) It is still a solid little machine and I have a 1TB external drive on it that I install all the free and cheap games from XBox Live Gold.

It's not what everyone wants to hear but all things must pass and it's clear the 360 has just about run its course. I'm still holding onto mine until it is no longer feasible. I'll still play it from time to time, but every thing that has a beginning must have its ending. ~The fire inside becomes the dullest shade of me...~

I still have my old 20gb pro 360 infact its the only one i have ever had as in India ms support for 360 was superb with free replacements for the original ones out of warranty too... My 360 is still connected to my tv along with my Xbox one and i hope they don't pull the plug on Xbox live for atleast three more years

Could this be a sign of focusing resources on manufacturing the Xbox One and the new updated version of it?

*sniff* it's been fun Xbox 360 *tears* so long my beloved. Posted via the Windows Central App for Android (Nexus 5x)

The Bing image in search hasn't been updated in 2 years and the search functionality doesn't work like it used to. That's some support!

Huh... I would have figured they already stopped production. 2 years after a followup console is a pretty long time to still make them.

They still made these? Wow.

They will be around the market for years to come. :)

I didn't realize they were still being made. Figured what was being sold was old stock from before XB One. That really speaks to how great a console it really was. Sent from Ultimate Toaster 2.0 Deluxe

I still think my Xbox 360 is a better buy than the Xbox One. And yes, I have both, and I have PlayStation also. So this news makes me a bit sad, because if my fourth Xbox 360 goes belly up (YES, I said 4th. I bought each new model), I would want to replace it with another in a heart beat. You would understand this if you oned one since its introduction. If my Xbox One broke, I'd be like, Oh well, at least I have my X360! :D

I still use my 360 as an extender from Windows Media Center daily. Might need to pick up an extra one for future replacement with this announcement.

Its an end of an era. My first Xbox was the 360. It was perfect. And I still have one today, the 360S 250GB console and it still works. At the end of the day, old consoles like the 360 will come to an end one day. But, it has been a good run. And I will look back at it and say "I made a good choice to get an Xbox 360. And I will remember it for as long as I live." Its been fun. Lets "Jump In."

Back when MS made consoles that weren't underpowered, feature-starved, and devoid of quality exclusives. Those were the days.

Didn't the majority of torrents moving to mkv Kill the media player support?

Time to trade in my 4gb s model for a E model(even though it lacks matte finish) as the refirb they sent me acts up frequently

Ebay will always sell Xbox 360 consoles for reasonable prices actually!
Windows Central Newsletter
Get the best of Windows Central in in your inbox, every day!
Thank you for signing up to Windows Central. You will receive a verification email shortly.
There was a problem. Please refresh the page and try again.