Microsoft enters into agreement to acquire LinkedIn for $26.2 billion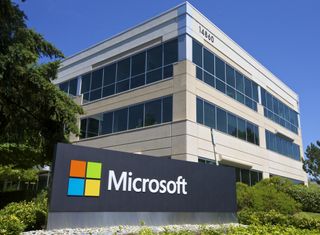 Microsoft has announced (opens in new tab) the company has entered into talks with LinkedIn to acquire the work-focused social networking platform. Shares have halted at the time of writing and the company has published a press release with further details. The deal is valued at $26.2 billion, but the LinkedIn brand, culture and overall independence will remain in tact.
CEO Jess Weiner will retain his position and report to Microsoft's Nadella, and the deal is fully backed by chairman, controlling shareholder and co-founder of LinkedIn, Reid Hoffman. Both parties expect the transaction to be completed within this calendar year. More details can be found in the press release.
Press Release
REDMOND, Wash., and MOUNTAIN VIEW, Calif. — June 13, 2016 — Microsoft Corp. (Nasdaq: MSFT) and LinkedIn Corporation (NYSE: LNKD) on Monday announced they have entered into a definitive agreement under which Microsoft will acquire LinkedIn for $196 per share in an all-cash transaction valued at $26.2 billion, inclusive of LinkedIn's net cash. LinkedIn will retain its distinct brand, culture and independence. Jeff Weiner will remain CEO of LinkedIn, reporting to Satya Nadella, CEO of Microsoft. Reid Hoffman, chairman of the board, co-founder and controlling shareholder of LinkedIn, and Weiner both fully support this transaction. The transaction is expected to close this calendar year.
LinkedIn is the world's largest and most valuable professional network and continues to build a strong and growing business. Over the past year, the company has launched a new version of its mobile app that has led to increased member engagement; enhanced the LinkedIn newsfeed to deliver better business insights; acquired a leading online learning platform called Lynda.com to enter a new market; and rolled out a new version of its Recruiter product to its enterprise customers. These innovations have resulted in increased membership, engagement and financial results, specifically:
19 percent growth year over year (YOY) to more than 433 million members worldwide
9 percent growth YOY to more than 105 million unique visiting members per month
49 percent growth YOY to 60 percent mobile usage
34 percent growth YOY to more than 45 billion quarterly member page views
101 percent growth YOY to more than 7 million active job listings
"The LinkedIn team has grown a fantastic business centered on connecting the world's professionals," Nadella said. "Together we can accelerate the growth of LinkedIn, as well as Microsoft Office 365 and Dynamics as we seek to empower every person and organization on the planet."
"Just as we have changed the way the world connects to opportunity, this relationship with Microsoft, and the combination of their cloud and LinkedIn's network, now gives us a chance to also change the way the world works," Weiner said. "For the last 13 years, we've been uniquely positioned to connect professionals to make them more productive and successful, and I'm looking forward to leading our team through the next chapter of our story."
The transaction has been unanimously approved by the Boards of Directors of both LinkedIn and Microsoft. The deal is expected to close this calendar year and is subject to approval by LinkedIn's shareholders, the satisfaction of certain regulatory approvals and other customary closing conditions.
"Today is a re-founding moment for LinkedIn. I see incredible opportunity for our members and customers and look forward to supporting this new and combined business," said Hoffman. "I fully support this transaction and the Board's decision to pursue it, and will vote my shares in accordance with their recommendation on it."
Microsoft will finance the transaction primarily through the issuance of new indebtedness. Upon closing, Microsoft expects LinkedIn's financials to be reported as part of Microsoft's Productivity and Business Processes segment. Microsoft expects the acquisition to have minimal dilution of ~1 percent to non-GAAP earnings per share for the remainder of fiscal year 2017 post-closing and for fiscal year 2018 based on the expected close date, and become accretive to Microsoft's non-GAAP earnings per share in Microsoft's fiscal year 2019 or less than two years post-closing. Non-GAAP includes stock-based compensation expense consistent with Microsoft's reporting practice, and excludes expected impact of purchase accounting adjustments as well as integration and transaction-related expenses. In addition, Microsoft also reiterated its intention to complete its existing $40 billion share repurchase authorization by Dec. 31, 2016, the same timeframe as previously committed.
Microsoft and LinkedIn will host a joint conference call with investors on June 13, 2016, at 8:45 a.m. Pacific Time/11:45 a.m. Eastern Time to discuss this transaction. The call will be available via webcast and will be hosted by Nadella and Weiner, as well as Microsoft Chief Financial Officer Amy Hood and Microsoft President and Chief Legal Officer Brad Smith. The presentation for the call is available on the Microsoft News Center.
Morgan Stanley is acting as exclusive financial advisor to Microsoft, and Simpson Thacher & Bartlett LLP is acting as legal advisor to Microsoft. Qatalyst Partners and Allen & Company LLC are acting as financial advisors to LinkedIn, while Wilson Sonsini Goodrich & Rosati, Professional Corporation, is acting as legal advisor.
Rich Edmonds is Senior Editor of PC hardware at Windows Central, covering everything related to PC components and NAS. He's been involved in technology for more than a decade and knows a thing or two about the magic inside a PC chassis. You can follow him over on Twitter at @RichEdmonds.
What the hell??? Did not see that coming!

Yea that came from nowhere

Microsoft slithering in......WATCH OUT WATCH OUT WATCH OUT!!!!! Sent via the Windows Central UWP app from a Lumia 950XL running Windows 10 Mobile.

They are very visionary.... Professional cloud service + professional network platform. They see it this way not the other way around.

Or this could just be Yammer 2.0. Not really seeing how LinkedIn is worth $26 billion, but, hey, at least the WP8.1 app will be updated for the first time since 2013--after iOS and Android, of course.* *Just kidding, it'll never be updated on WP8.1 either.

At least we will get an official W10 app Posted via Surface Pro 4 or Microsoft Halo Phone

At least we will get an official W10 app Posted via Surface Pro 4 or Microsoft Halo Phone

26 billion dollars for that app..pretty expensive.. ;p

Don't get ahead of yourself. Live Tiles still don't work on Wunderlist on Windows 10 Mobile, and they've been a Microsoft company for a year.

Yeah, just told my wife, "When you boil it down, that's $26B for a database. I need to build a database." ;)

You sir, win the internet for today

They could have targeted snapchat! This would have create fear in the mind of app developers who are not ready to make app for windows......

Snapchat refused a buyout from Facebook. Also selling the company is a bonus if they get the right price. Not sure of the fear you're talking about.

Not a fear of getting sold but to prompt them to develop apps for windows.....

Sorry but your logic is flawed. Snapchat is a successful company. Why would they sell when they are constantly getting more and more valuable? Why sell for 2 billion now when they can sell for 20 in a few years?

Or it'll just encourage devs to wait and hope MS buys them out

Why? There isn't anything valuable at Snapchat and most messaging platforms have the same functionality. Posted from Windows Central for XL

Exactly, you don't spend billions just to bring an app to windows mobile (that was the commenter thought anyway).

Software is acquired for one of two reasons: To gain the technology/team behind it, or to gain its user base. That's why whatsapp, facebook and instagram were worth billions for essentially basic software. Snapchat, believe it or not, has recently surpassed twitter in monthly active users. So even if the technology/premise is basic, they'll be worth billions due to the numbers of users it boasts.

This ain't no cartoon or anime man to instill fear like that... :P Besides they can use that money to incentivize windows for a whole lot more developers instead of one measly snapchat...hypothetically speaking...

What fear? That of becoming a multi-billionaire?

SnapChat is not for business. SnapChat is for teenies and the party crowd.

Great! Can they finally get it working with windows 10? Can they link it to our email? I click a link and it launches the web and tells me I can get the Android or iOS version...There are many other examples, like What's New under contacts, etch...

So linkedIn staff are going to get laid off soon then Please downvote me. I'm aiming for the most.

No Posted from Windows Central for XL

So naive, I almost feel bad for you Please downvote me. I'm aiming for the most.

Why? Posted from Windows Central for XL

With that signature you think you can make people think that the downvotes are caused by that and not by the stupidity of your comments?

Whatever convinces you you're right little man, whatever you want. Please downvote me. I'm aiming for the most.

I still think,they have ruined the prospect of xbox one S. All the curiosity about the xbox has now taken the back seat. No online media platform is covering that news.

The industry can keep secrets ... who would have thought that ... ?

Well, Nadella's been so successful at killing Windows phone, he needed to go and waste a truckload of cash just to prove he's capable of being as stupid as Ballmer. More so, really.

Interesting they are holding the presser at the same time as e3 keynote unless they truly expect it to be over in 45 minutes.

It's a conference call for investors. Those same people probably either already know what Xbox is doing or aren't invested in that part ;-)

Oh, I know. But it just seems interesting Microsoft would want to do both on the same day at around the same time. Like they are trying to bury one or the other. Unless there is some LinkedIn news with the Xbox which would be amusing.

Could have wait for 1 more hour! At least for the announcement.

Does this mean a decent LinkedIn UWP? (I'm still waiting on a Yammer update).

haha! that's what first though came... I am a heavy user of LinkedIn!

No android will be priority

No, why would it? Posted from Windows Central for XL

Because Windows Mobile is not important to Microsoft

Yes it is, which is why it has been merged with Desktop Windows. Posted from Windows Central for XL

Another service to SHUTDOWN

Don't be a whinger... Doomsday prophet

I might be whinger but I guess 5% share drop says there are more of whinging then credulity

The 5% share drop is because MS has to spend the money to buy LinkedIn and that comes out of what would otherwise be profit for the current or next quarter. It has nothing to do with the long term outlook of either MS or LinkedIn.

No, it means that investors don't believe that this is going to raise returns on their investment. If everything was due to quater results, Amazon would have a negative value frequently.

So now the marketshare is negative? kids these days...

Nah, Microsoft will try to make it better and by doing that they will screw it up, then in about 5 years, they will close it down..

David, you give microsoft waaaaaay to much credit...i give it 6 months tops...and then its done....

Although they could screw it up in 6 months, they would never close shop that quick, unless they were in it just for their tech or customers. They always give it a done stamp on the corp end but, will let it linger for a few years as long as they are not losing a lot of money. Then when the user base is down because of the lack of support, then they will close shop. Just like a lot of their products, they just stop supporting an item for 2-3 years, then offically kill it off. Very poor managment and communication with their teams and customers. I've been working with windows from version 3.0, I have followed Microsoft news from day one, Trust me, not the first time I saw this and I assure you, not the last time.

Hopefully a proper windows phone LinkedIn app will see the light

If the SwiftKey and Sunrise acquisitions are anything to go by, then I doubt it.

This is some serious stuff!

Hilarious if you ask me. 26 bill for this useless service.

Useless? Lol, clearly you arent in the business world at all.

It has over 400 millio users - has to be worth something, right? and most users are in business or working fields - which MS has put more interest in. MS has been for enterprise and they rather get a network that a lot of enterprise people use rather than a social media platform which isn't mainly used by business people

Yeah, I fail to see the value. Revenue last year was $2.99 billion. The two companies have nothing in common. I guess it's not for me to understand.

Uselesss! Professionals cloud service + professionals network platform! Now give it a thought.

And what do the professionals do on LinkedIn.
Seems to me you just put yourself out there for the world to see your details.
It adds nothing in the way of value for the subscriber.
So your college details and company you work for is shown to anyone who's interested, then what.

And 5 minutes ago, on the XBOX live blog article. I just commented "microsoft is a big fish" & they didn't let me down. Proud of microsoft!

Facebook and MS will take over IT world

I wish MS would buy Slack instead. This acquisition has "money pit" written all over it.

What if they also buy Slack? They would be the facebook of Business.

26 billion?? Hope the deal is worth the money.

Great acquisition! Maybe now we will get a decent app!

double edged sword....its a huge mistake for linkdin, but then again...hey we just got 26 billion....were out! later! Microsoft will decimate it 6 months later and we will develop another version! woo hoo...pay day for us!

It's not a huge mistake for LinkedIn. It's a huge mistake for Microsoft. Linked in got almost a double premium per share for their completely unprofitable company. Microsoft just wasted a boatload of cash.

Snapchat is for prostitutes...

Why? You can send naked pictures with other services. Posted from Windows Central for XL

Hopefully it will lead to a decent app on Windows mobile

Another disaster in the making. Welcome to IBM 2.0

Not sure how this makes sense for MS. What value would this add to MS?

Now I'm thinking about Yammer.

The future of MS lies in enterprise and not consumers... that is the value to MS. Really clever move!

Microsoft's entire existence has ALWAYS been about Enterprise, this is nothing new

They had some disastrous, failed attempts at the consumer market under Ballmer. Remember Kin phones?

Ah, we bring up the Kin.... Actually the failure of the KIN was due to Verizon wireless. Microsoft made a phone for teens, that needed to be a low cost to keep it going, it was about social media. Verizon FORCED people to get a $30 a month data plan on the phone, making it too expensive for teens. This alone caused the failue of the KIN during it's time. Was a neat phone (if you lived on Facebook, Twitter, etc) for it's day. This is what caused Verizon to have an issue with Microsoft and today the problems with Windows Phone....why the mega lack of interest or push on the phones

This is good news,
Next Microsoft should target Snapchat.
Though,it would be difficult

Nah, Snapchat is completely useless. Posted from Windows Central for XL

Read somewhere that Snapchat is doing better than Instagram. Came as a surprise. ¦0

Its huge. Its where the under 30 crowd went after Facebook was taken over by their parents and grandparents.

Actually they are in a competition,Facebook.inc vs Snapchat...
Snapchat lacks funds

Hope Microsoft doesn't start downsizing in case of LinkedIn the way they did with Nokia!

Nokia would have shut down long before if MS didn't interact with them

Nokia phones maybe, but not Nokia as a whole, they are #1 in mobile broadband in the world.

Crazy. I didnt expected that

Oh look Microsoft buying another company on its way down what could go wrong. Posted via the Windows Central App for Android

Hurrrr Durrrrr... Be gone.

I look forward to a deeper integration between Windows 10 Mobile and Linkedin!
And yes, I'm looking at you too, Skype! You better integrate more. =P

Biggest professional cloud service + biggest professional network platform. They gonna rock & all in all this was the Idea.

$26b? Seems like overkill

You need to take some lessons in Valuation. Just looking at a big number and stating that its overkill is kinda lame.

I think people compare acquisitions to other acquisitions, so stuff like Twitch going for less than $1 billion, Mojang going for $2.5 billion, Nokia's cell phone division going for $7.5 billion, Facebook's acquisition of Whatsapp for $19 billion, etc., making this $26 billion acquisition of LinkedIn seem pretty pricey.

It's all about cost vs return... It's an large investment, if managed good, it should stay fairly profitable.

Again its a valuation game, although I agree sometimes these kind of acquisitions are overpriced. But then again, the acquiring organization may see synergy/competitive advantage in the acquisition. LinkedIn is a business social networking behemoth and the acquisition aligns with Microsoft's strategic vision of being an Enterprise products and services leader.

Valuation of companies mean nothing. The company can be valued at $100bil, doesn't mean it's actually priced at $100b. Look at Theranos, valued at $9b 2 years ago, now less than $800mil. LinkedIn is really not worth $26b.

100% in favor of this. Wow....I even need an updated Win10 Linkedin app.

They can't think of Netflix or YouTube or snapchat or at least twitch?

Netflix wouldnt ever sell and it wouldnt make even a shred of sense for Microsoft to buy them. YouTube is owned by Google, why in the hell woiuld they sell to Microsoft? Snapchat is a fad app that will be replaced by something new within the next 3-5 years. Twitch is owned by Amazon(maybe Google) and Microsoft turned down a chance to buy them before.

You don't read much do you? Unless you were being sarcastic, in which case its cool.

Let's hope that there is no Goodwill Impairment this time.

It will have to be. Because this will not pay out over 2 or 3 years.
10+ years is more likely. ​As there is not real competitor to Linkedin they had to put up the money.
Linkedin is the Facebook for professionals.

TWENTY SIX POINT THREE MOTHERFUKING BILLION?!!??!

Dear linkdin employees, I am selling moving boxes. I will offer them to you at 50% off since in six months you will all be laid off and asked to box up your things and leave. Also, this will be a smear on your resume considering you stated you worked at linkdin and it went down the crapper after MS purchased it for a mental amount of money. So, again, buy your boxes now at a great discount so that in 6 months when the time comes you will already have it under your desk/cubical ready to roll and not cause your family more hardship when Nutella decides its time to pull the plug.

Now they can buy Snapchat and BlackBerry Posted via the Windows Central App for Android

Blackberry, yes that would be good, especially for QNX which is the backbone for Apple and Google Carplay. Snapchat? No... Douchbag app. Posted via the Windows Central App for Android

Snapchat is the next Facebook.

Whiskey Tango Foxtrot?! Head's spinning...never saw this one coming...

That's a lot of money to convince LinkedIn to make a UWP app. I hope it syncs my contacts to the People app.

Now LinkedIn will fail. Like everything else they touch

So are they going to update their ancient app on Windows Store?

Why, for what purpose? It's a totally different sector of buisness.....just so they could plaster a new logo on it, and call it theirs?

Well history tells that moat companies acquired by Microsoft have gone South. LinkedIn may be next. But I guess smart move: Google has YouTube. Facebook is independent. And Microsoft has LinkedIn.

Ballmer spent 4x less in the nokia's acquisition and the investors be like FIRE HIS ASS NAW This Nadella dude better know what he's doing, otherwise he'll find himself updating his linkedin profile very soon.

yep. 4x less and they got something....This is just silly!

I`m all in for bold moves and investment but Linked In is still a platform that even if I have an account there I still don`t understand for what it`s intended use is ... Should have invested those $$$ into perfecting all their OS platforms ... but this is why I`m here at my PC and they are running MS I guess ...

Somewhere, Reid Hoffman is having a party on his yacht.

Ok so has Microsoft shifted to a more business/professional user demographic? The reason i say this is because they could have bought some VERY popular consumer companies and they passed. Twitch i think was a huge loss and thats only the beginning. WTF MS i dont know what to think besides WTF

hmm. 26.2 billion seems a bit steep for a company that has not made much profit lately and has tried to find new ways to stay relevant. but I guess it's all about the potential.. http://www.cnet.com/news/linkedin-projects-disappointing-sales-profit/

Microsoft, almost always wasting money buying dead woods.

Come on MS Craigslist is still out there doing it's own thing. Make a move and become a garage sale management powerhouse. Business is Business and the best ones start in the Garage. Am I right? The Linkedin purchase is cool, kind of pricey IMHO, I hope it pans out. The key to all of this is selling this move to the brightest Linkedin staffers and keeping them around to integrate this into the larger Microsoft. I am sure Google will poach a couple of the linkedin higher ups in the comming weeks. The Nokia Phone business purchase seems like a minor bump in the pocket book after this. What's next? Apple buys GMC for 126 Billion?

It's interesting, but I'm not sure what it does for Microsoft. They're already associated with the Enterprise; acquiring a service where you post a resume and work profile is fine, but $26.2 Billion sounds like money sent down a black hole, for I'm not sure what sort of return. This could end up a bigger waste of an acquisition than Nokia or Skype ever were. I don't get it.

Linked In started off with noble intentions, of being a social network for professionals, but it's turned into a terrible, ad infested spam site, and I avoid it as much as I can. Again, not sure what Microsoft is getting out of this, and at the very least, they'll have to spend even MORE money cleaning the site up, revamping it, and trying to reform its bad reputation.

Probably one if the more useless social networks that I'm part of.

$26 billion! Could that money be better spent? What can Microsoft do with LinkedIn? Sounds like a money sink. Posted via the Windows Central App for Android

Great! Because I actually deleted this app and stopped using it.
Windows Central Newsletter
Get the best of Windows Central in in your inbox, every day!
Thank you for signing up to Windows Central. You will receive a verification email shortly.
There was a problem. Please refresh the page and try again.