Microsoft India's research wing sees 30 percent profit hike in 2015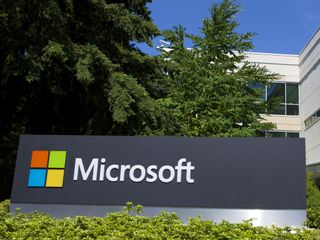 (Image credit: Windows Central)
Microsoft India's R&D facility posted a net profit of ₹271.3 crore ($40 million) for the financial year through March 2015, an increase of 30 percent over the same period a year ago. Overall revenue rose by 15 percent to ₹2,635 crore ($393 million).
The division provides software and support-related services, with the rise in profits is mainly attributed to increase in software development projects, which netted ₹1,988 crore ($296 million) to the vendor's revenue for this year. While the amount may not be a huge contributor to Microsoft's coffers, it underscores the division's ability to churn out a profit consistently.
Source: Economic Times
Good thing for both Microsoft and India!

Wouldn't most of the revenue come from within Microsoft though?

Now reward our country by bringing us the Band 2!!;-)

And the Surface line of devices

Reward our country... Lol... As if the whole country is working for the growth in their revenue..

We are not asking it for free. Just make it available in India

And how come request to bring such products to India is related to the growth of R&D dept of MS?

In no way ;) It's an article related to India. And where else could an Indian find the best place to express his views, though unrelated to the actual topic?!

Really man? Are you this stupid to say something like 'reward our country'?

I suspect it might have been a joke, but I'll have to investigate further...

Didn't anybody notice the f*****g smiley at the end of the comment?

That does not change anyting. You're still begging there.

The New & Updated WC App will allow us to have Photo Comments.

Hmmm.... Seems interesting
From where did you learn about it?

It's just a Guess.
Don't know whether New app will allow us to do so.

No offence but this smells like a propaganda, justification of turning more towards India. I love you guys but there's a bigger market here in EU that's completely neglected by Nadella. A market with a huge potential but little attention from the current CEO.

To kill Windows phones then Europe where it had some traction needs to be dealt with.

It has not much to do with New CEO! India is an emerging market!

Na Na, India is a biggest market right now, and will remain till 2020. Every company is looking to grab this market. It is just that they don't know what this market want. On the other hand it is quite clear that in your region windows is demanded.

Not actually. No EU or other european country has a growth rate comparable to India. And if you looked at the profit figures, they aren't much high. It's just showing that in a country where R&D sector is growing rapidly, Microsoft has its contribution too.

Today, India and Europe are two important markets for Windows phones and tablets. There is a Nokia connection. Hopefully Microsoft realises this time.

Its not just nadella bro...almost every phone company is rushing towards India to grab the market... Is not mature yet and therefore a lot of potential for growth

Bing is getting better in India imo. But still it needs improvements specially in maps. I want their web results page UI to be revamped.

Their result page UI is the only reason I don't use it. It's awful imo.

Yes. That's really dull. They need to make it more minimalistic and not use blue links like google.

OOT, but path just email me that they stop support for windows phone...

I thought MS gonna buy hike messenger LoL
Windows Central Newsletter
Thank you for signing up to Windows Central. You will receive a verification email shortly.
There was a problem. Please refresh the page and try again.