Microsoft to leverage unused 'white space' spectrum to deliver free internet in India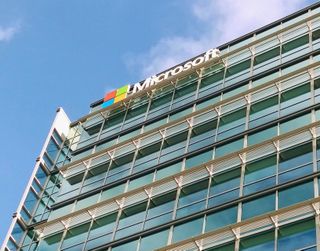 Microsoft is looking to utilize unused "white space" that exists between two TV channels to deliver internet connectivity to wide swathes of India. The software giant is testing the efficacy of this technology via a pilot program in two rural regions, and if found to be successful, the project will see a wider release.
Here's how Microsoft describes the technology (opens in new tab):
Microsoft India chairman Bhaskar Pramanik talked about the benefits of this technology. He also mentioned the challenges relating to digital infrastructure in India, and how the initiative will be able to deliver a cost-effective solution.
Microsoft's initiative is just one of many such projects that are currently being undertaken by the Indian government in its bid to provide internet connectivity to all regions in the country.
Source: The Hindu
Thanks nithinsuren for the tip!
Windows Central Newsletter
Get the best of Windows Central in your inbox, every day!
Harish Jonnalagadda is a Senior Editor overseeing Asia for Android Central, Windows Central's sister site. When not reviewing phones, he's testing PC hardware, including video cards, motherboards, gaming accessories, and keyboards.
Wow! Microsoft as an ISP.... That would be friggin awesome!

Cool good step by MS.. (y)

That's great, I hope MS can change the internet era in India. Its time we get good speeds at cheaper rates.

What are u on about??Internet charges are dirt cheap in India...Just go & take alook at BSNL website ...Its the cheapest in the whole world..

Yeah but the speed, is it fast?

With the slowest speed hehe Yay

just check the price and speed in Iran!!!:))

Please don't be an idiot. Comparison by means of simple currency conversion is not a proper way of looking at things. I've preorder Far Cry 4 Limited Edition at 1799₹, which by simple conversion, is 29.18 USD. Whereas the in the US (and in Steam, Ubisoft Store) the price is 59.99USD. By your logic, we should consider ourselves lucky coz we get it at half the price. But that is not correct. 1799₹ is not a small amount in Indian standards... The value of our currency is very low that's why compared to other countries ours seem cheap. So stop this. Indian internet infrastructure is one of the worst in the world and the value of money per unit bandwidth is very high, infact its unjustified, considering internet is a human right, not a privilege.

Wow...First of all stop considering all people apart from u as dumb..i wasnt comparing it on means of currency comparision or anything..but on level platform Indian internet packs will always be cheap & its a fact...& although i completely agree with ur point of improper internet infra,in india dont make an issue of human rights or something whr money also needs to go elsewhere & not only catering the demands of internet users!!

Did you just say internet is a human right, not a privilege?

Hope so. But it would be great if it covers a lot of regions in India specially the rural areas in U.P, Bihar and M.P. because they have very less options for internet other than using their phone internet. (I'm a U.P.(East) guy so I know the situation there and I live in Hyderabad so I don't have Internet problem.)

Have you tried ACT? i pay Rs.1199, i get 20 mbps, with unlimited upload and 60GB download per month...

For Rs1199, why are you limited to 60GB of download? That amount is already unlimited in other countries and with the same speed or higher.

Right? A DNS server would be awesome!!

I would love Microsoft as my everything

One should never put all eggs in a single basket :P.

I get my milk from MS. It's delicious.

That truly the "MSN = Microsoft Network" jejeje!

Waiting for the day it does get implemented nationwide... Would be a death knell to government-run ISPs... *cough* BSNL... Assholes...

Amen... Time they woke up... They would rather roll over and die than provide good service...

This heat on BSNL is really confusing for me as where i live ( Pune) i never experience any speed problems.Also the cost is so low that u cant complain!!

Dude I live in Pune too and BSNL's speed and reliability suck.

Even I live in Pune, I get unlimited download for ₹650, and thats quite cheap. Speed ain't that great, though...

Bring that to other countries, too!

Facebook drones may also be deployed.

This sounds interesting!!!
Unless our renowned operators have something to say on the matter...

They will not be the ISP...they are implementing the infrastructure fir the service provider's who will give them license and royalty fees...

Interesting idea. Yes, as Wam1q wrote, other countries.
....
WAIT: When for America?

Not everything is made for America. As of now, we still don't have 4G LTE in our nation. We are alive on 3G which you guys call poor. We buy electronics and consumables at a much higher price than you all. Almost half of our nation is below poverty line. Your country is already developed. Ours is developing, still. If someone is taking initiatives, respect them rather than yelling at them. You'll get that technology sooner or later, BTW.

Nothing goes over my head! My reflexes are too fast, I would catch it.

I'm not being mean nor yelling. I like the technology described in the article. I am joking about When for America because we often see When for India. I respect India's present disposition on the world and technology space. Ok?

I really do hope they bring this to fruition in the US as well. Although India's internet infrastructure is unfortunately in need of a serious gain, a lot of ours is also. Where I live there is not a single way to get a landline internet, other than a dial up cable a few miles from our house. Right now we depend on Verizon 3G for our internet (sometimes my phone can hook onto an LTE signal), so that means no music streaming, video streaming and our web usage has to be kept to a minimum. I am quite excited for things such as this that bring internet over the air, and I am excited to see it come to life for you guys in India.

I downloaded 44 GB ​software's and media on my mac using 2G internet @ 28KB/s.. More recently (last month telephone bill) 29 GB day use @ 70KB/s.. Streaming videos make up much of my data usage. I watch YouTube at 240 or 320 resolution setting and sq on my phone. I don't want to count hair on Vsauce michaels head while watching his videos so standard resolution is good enough ​

you have doordarshan there?

LOL No but there may be some vacant spectrum in America

this is what india needs. thank you for supporting Microsoft,Satya Nadella and Narendra Modi.

Are bhai, What did Narendra do now? It's Microsoft India who is taking this initiative.

Modi ka chamcha lagta hai

digital india is promoted by modi

Have u ever heard of Digital India iniative?

Microsoft has been doing pilot programs in Africa and India long back, nothing to do with digital India initiative

Lol... may be thats why people say in India politics is every where..
I meant in good and bad .....

Hey bro I heard about this digital india initiative but this thing is done by Microsoft in countries with less Internet connectivity and has no relation to Digital India initiative.

Microsoft knew that Cong would not even look at them, let alone give them permission to use that frequency range...

At least those fucking operators could be dumbed...

Great initiative. Microsoft will be able to easily build it's reputation if they can bring it to rural areas. Start with Kerala

Cool Ms on a path to salvation.

That's really really great....

And, I guess that tv channel is DoorDharshan. Government always retained high quality band width but delivered poorly like in case of BSNL.

Yes, it has been done in kena already,

No, started in africa about two years ago.

Congrats for the idea. Hope this works good, and strongly saying that Microsoft must be strict to indian government,as many scams and government taking benefit of it.. Be careful...

Wow cool... ! I wish it will come soon to my area...

I remember reading that MS were trialling a similar thing in the UK. So far as I can recall this was not supposed to provide high speeds but was conentrating on providing an always-vailable wifi connection to just about 100% of the country (in theory). The idea was that existing TV masts could be utilised as the main infrastucture without the need to build a new network entirely from scratch. Or something like that anyway. Hope it becomes a reality but, if the speed is good enough to support VOIP like skype etc.. then I imagine the mobile networks are not gonna be too happy.

This should be good for downloads, but what about uploads? I doubt conventional hardware inside PCs can transmit back to those access points. Sounds like it would take specialized hardware for sure.

It has been done in kenya already and was able to make clear skype calls from far in the desert!

Free internet? Can someone please enlighten me on this...

If you read the article, you will be enlightened!

I understand the part that they use "white space" between TV channels (Not technical stuff, but yeah, I get it.) They can use it as broadband network. I've read the article. My question is how do we get this as "free internet"? I see comments as that read MS as ISP.. So do they like start making SIMs? Coz that's kinda stupid.. If you're talking about WiFi, as in a WiFi connection that covers up an entire city.. Wouldn't that be slow? Would that be risky to use? I mean others are using the same network as I am... Also we all know nothing is free, everything comes at a cost... So how do they make money from this? I don't assume MS is doing this just for good karma... The article doesn't say anything about this. Now enlighten me!

Definitely not free. But they want to "be able to deliver a cost effective solution". So there is a cost but they are trying to make it more affordable.

So it'll be like cable subscription? Will I lose connection if I'm going through a different zone?

No way this could ever happen in U.S. Federal Communications Commission and all the big corporate cell phone and internet providers would not let it happen

Fuck channels! Use all of space! give me internet!!

Ya lol ... Cauz internet can give me more or less every channels .. Or at least kinda same good stuff ...

But WHEN WILL IT COME TO USA? ;-)

Probably NEVER, you really think Comcast,AT&T,Verizon will allow a better service to move in on there's? I could see them implementing the idea and then charging a boat load. Think about it internet that covers miles, they could become a phone provider and bundle it with cable TV and internet

We have lots of white space in Canada...

Free internet to WP in india. To one up googles free data for youtube on android.

Ready to use free internet here

Cool idea and great way to use that white space that would otherwise remain unused. Maybe it can come to fruition in other nations too where they could benefit from this technology.

I remember couple of yrs back msft was doing similar project in UK and some sothern country of africa... how did it go there ?

hey MS...
let's check Iran! why india!!
expensive and low speed it's here!:D

After launching this
No ullu bhanaving

It's MS not Indian Government ;)

Just a correction Harish. Source : The Hindustan Times :)

Thanks for mentioning me. Thanks a ton.

Hopefully, if this is successful in India, more businesses, politicians, etc. will champion its use here in the states.

Indians will be most happy about this, and that's awesome! Then, Indians will be grumpy again because they still have no access to Surface Pro 3, Band, etc.