Microsoft names Anant Maheshwari to be its new President in India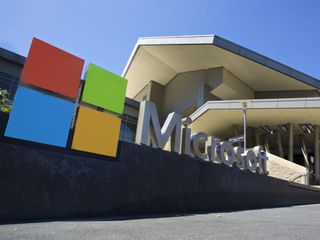 Microsoft has named Anant Maheshwari as the new President of its India operations. He will officially begin working at the company on January 1, 2017.
Maheshwari will take over from Bhaskar Pramanik, who currently has the title of Chairman at Microsoft India. Pramanik will retire from Microsoft as a whole in March 2017. Microsoft added (opens in new tab):
In his own statement, Maheshwari expressed his own feelings on taking over Microsoft India:
Bhaskar was a pretty good chairman. I hope Anant does as well if not better

Mobile first in India !!! At present I don't think so XD hopefully sometime in future

Nadella would have been better choice.

Yeah, because he's shredding Microsoft hopes of mobile in the states even though research companies predict that mobile phones will be the primary method used in the future that has basically arrived already. Having apps available on other platforms won't be enough to sustain any company just like having a mobile phone won't be enough alone either. These days, you have to have a presence in each of these key areas and make them attractive to users; something Apple and android have mastered (mobile phones). Google is getting a foot hold in the Cloud and mobile, while Microsoft is on fire in the Cloud, they're fizzling out
in the mobile phone arena because they haven't made any real effort yet. Apple on the other hand is completely relying on mobile devices; iTunes doesn't count as a real presence in the Cloud like office 365, Azure, SharePoint, Onedrive, Google Docs and the cloud storage ,etc.

Hope now here in India we can see some awesome deal like US or at least marketing of the products Microsoft has.
I bet very few people actually know about that they has a search engine too and its almost as good as google or has some extra unique features over google or there is an awesome product called Surface Pro 4 and its available in Amazon india.

Congrats to Anant! Curious to see how this works out. He has had a meteoric rise in the Indian business world. Incredibly sharp, charismatic, and a gifted leader, and so far has made his mark by effectively capitalizing on market opportunities in India. Let's hope he can do that for Microsoft as well! Posted via the Windows Central App for Android

Bhaskar from the movie "Partner" :D

Deadliet PJ ever heard :p
Windows Central Newsletter
Thank you for signing up to Windows Central. You will receive a verification email shortly.
There was a problem. Please refresh the page and try again.