Microsoft officially closes Lionhead Studios after ending consultation period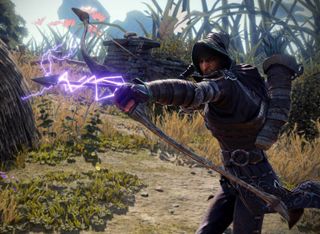 Microsoft has confirmed that, after the required consultation period, it is indeed closing Fable developer Lionhead Studios in the UK, with today being its last day of operations.
Microsoft first announced that it was proposing that Lionhead close down in early March after deciding to end development of its RPG Fable Legends for the Xbox One and Windows 10. UK regulations required that Microsoft enter a consultation period, during which it could find a buyer for the studio. However, that did not happen.
Eurogamer got a statement from a Microsoft spokesperson:
Lionhead Studios was formed in 1996 and was co-founded by famed designer Peter Molyneux. It developed games like Black and White, The Movies and the first of the Fable series of fantasy RPGs before being acquired by Microsoft in 2006. Lionhead continued to develop games in the Fable series under Microsoft. Molyneux left Lionhead in 2012.
Fable Legends was announced in 2013 for the Xbox One and its Windows 10 version was revealed in early 2015. The developer had been in closed beta testing for Fable Legends before the decision to cancel the game was announced. There were rumors that some Lionhead team members were in talks with Microsoft to continue development of the game as an independent unit but those reports did not pan out.
I would love a proper Fable sequel to be made at Rare.

Molyneux was a great designer early on. Then he left Lionhead and made Godus. What the heck.
Every subsequent game he releases now is worse than the last. Windows Central for Windows 10-Microsoft Lumia 640

It's pretty clear Microsoft Studios is moving towards a more flexible, decentralized organizational structure that moves away from costly first-party development and towards more efficient second-party development. First-party development means you have to maintain overhead costs annually for huge development teams like Lionhead, and when those companies fail to churn out quality games regularly, the costs can get astronomical. This is why they closed Lionhead, Team Dakota, Press Play (this was a mistake, though), and released Twisted Pixel, and have since contracted out their games to other developers like Iron Galaxy, Remedy, Platinum, etc. It wouldn't surprise me if, in another five years, Microsoft Studios consisted of only three to five first-party studios: 343i, The Coalition, and Mojang, for sure, with Rare and Turn 10 being question marks. I don't envision them building or acquiring any new first-party teams ever again. This decentralized organizational strategy is just much safer, financially speaking, especially when they still can maintain ownership of the IP.

They seem to dedicate one studio per AAA IP nowadays (343 - Halo, Coaltion - Gears, Turn 10 - Forza, Mojang - Minecraft). The problem with Fable was that each game post-Fable 2 was diminishing the value of the IP; critical reception and sales numbers were dropping. Legends was fun (to me), but it wasn't going to set the world on fire, and since it was online, would require long-term, constant support. They just pulled out of a bad deal. As for Rare, they've long been the fluid studio that does random, internal development (all those Kinect games, Avatars, consulting on KI, etc). Since they're letting them finally do their own, big AAA with Sea of Thieves, we might see them return to some prestige.

Much simpler. Acquire a studio, close a studio. Suspect its a Redmond management issue. Microsoft want to keep that US corporate culture, which is at odds with gaming. Look at Bungie. And anything outside of Redmond won't last.

it's not Microsoft it's Lionhead's employees want's to Close the Studio. I'm sure if some developers/Studio approach to Run Fable Franchise then Microsoft happy to do it.

Things MSFT does on time.

This affects bottom line. There are lots of politics at play when it comes to game studios and publishers. I've worked for three game publishers all with studios of their own. Studios want more and more time and more and more money. The good publishers set deadlines and milestones, you'd be surprised that not all do or they don't enforce them with proper incentives (sometimes because of autonomy granted, etc). Its a shame, but developing a game is expensive. I wonder what specific challenges they ran into with respect to Fable. Not surprising, cancelling a hemorraging project is an easy way to save money particularly if the game visionaries can't come to agreement with publisher deadlines and requirements.

Damn, i guess any hope of a Black and White 1 remake is pretty much gone now :(

I wonder how this affects monetary rights using The Movies since Lionhead is gone. Making money with Halo machinima is fine with Microsoft, so I guess so will The Movies.

That's disappointing. A Black and White game on the HoloLens would have been amazing.
Windows Central Newsletter
Get the best of Windows Central in in your inbox, every day!
Thank you for signing up to Windows Central. You will receive a verification email shortly.
There was a problem. Please refresh the page and try again.