Rejoice! Microsoft Paint is here to stay in Windows 10.
The grizzled veteran lives on.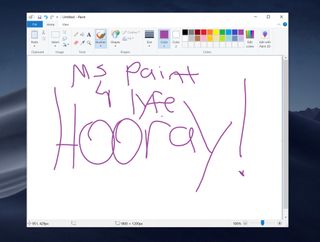 It wasn't long ago that the venerable Microsoft Paint's future was in question, but it looks like it's here to stay as part of Windows 10. The legendary piece of software, which has been the quick and dirty go-to for doodling for 34 years now, is sticking around in the Windows 10 May 2019 Update, according to senior program manager for the Windows Insider Program Brandon LeBlanc (via GeekWire).
Yes, MSPaint will be included in 1903. It'll remain included in Windows 10 for now.Yes, MSPaint will be included in 1903. It'll remain included in Windows 10 for now.— Brandon LeBlanc (@brandonleblanc) April 23, 2019April 23, 2019
Prior to this, Paint was put on the chopping block in 2017, as Microsoft added it to the features that were slated to be deprecated or removed from Windows 10 in an upcoming update. In response, internet denizens lobbied Microsoft to keep the aging app around, prompting the company to promise to make Paint available on the Microsoft Store.
Since then, the original Paint desktop app that ships with Windows 10 has continued to be included as part of the package, and, at least "for now," in LeBlanc's words, it will continue to keep its place among Windows' most beloved apps.
Of course, if you need something a little more capable, Microsoft's newer Paint 3D app (opens in new tab), meant to be a replacement for Paint, is available as well.
Cheap PC accessories we love
Take a gander at these awesome PC accessories, all of which will enhance your Windows experience.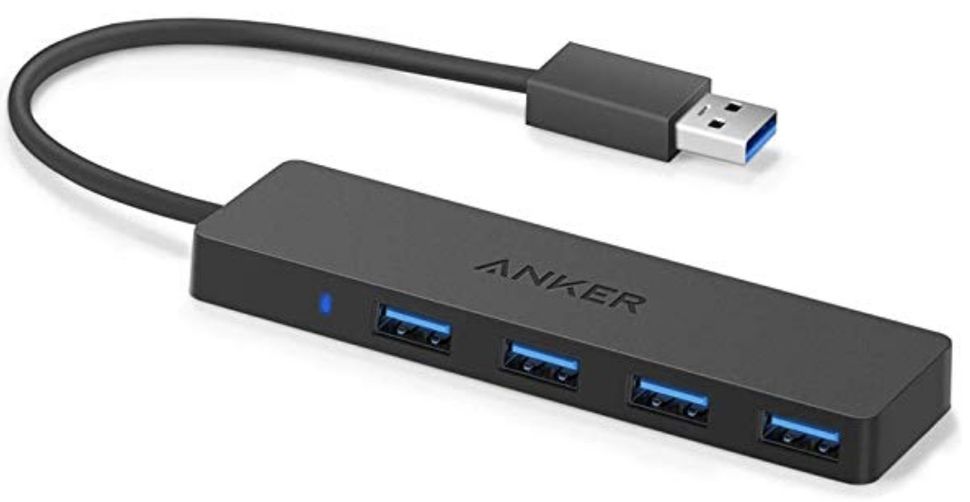 Anker 4 port USB 3.0 hub (opens in new tab) ($10 at Amazon)
Whether on a desktop or laptop PC, you always need more ports to connect things to. This hub gives you an additional four USB 3.0 Type A ports.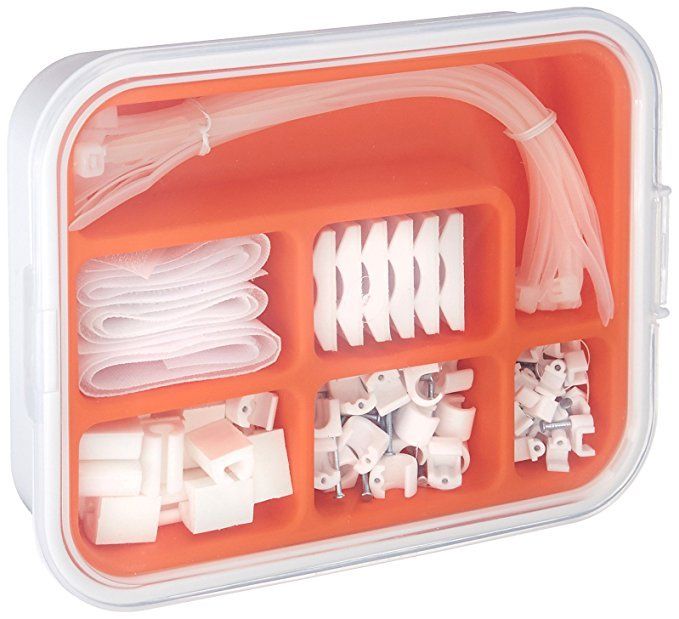 Ikea Fixa Cable Management System (opens in new tab) ($11 at Amazon)
This IKEA cable management kit is your ticket to a clean setup. It's simple and functional.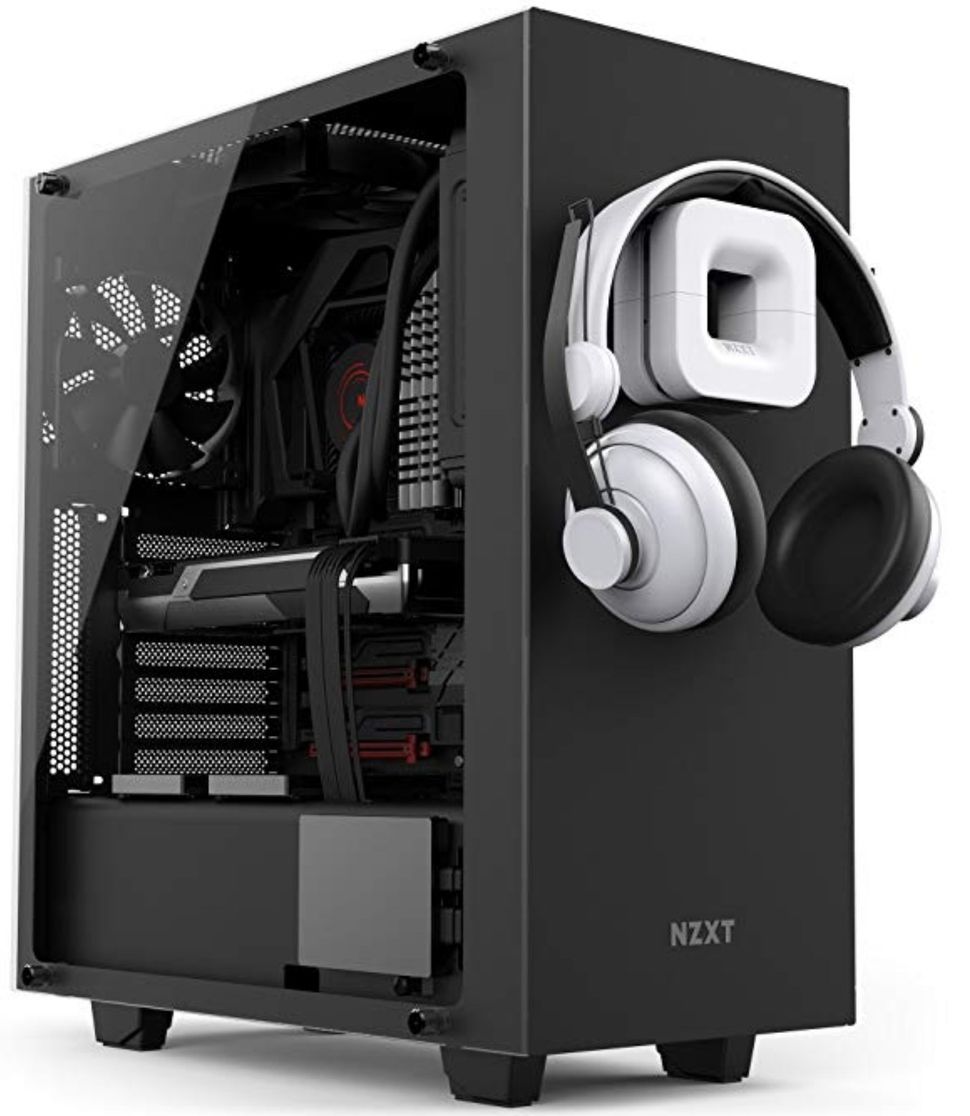 NZXT Puck (opens in new tab) ($20 at Amazon)
This clever little accessory has powerful magnets on the rear to make it stick to any of the metal panels on your PC case or anything else. It's great for hanging accessories like headsets.
Windows Central Newsletter
Get the best of Windows Central in your inbox, every day!
Dan Thorp-Lancaster is the former Editor-in-Chief of Windows Central. He began working with Windows Central, Android Central, and iMore as a news writer in 2014 and is obsessed with tech of all sorts. You can follow Dan on Twitter @DthorpL and Instagram @heyitsdtl.
Would honestly prefer if this along with all the other legacy Windows apps were removed from the OS and chucked onto the Microsoft Store for the people who still want them. There are several application I could do without. If they're making efforts to allow stock applications released with W10 removable, they should do the same with the rest of them.

I get the idea, but my guess is MS Paint is being kept because of metrics aka people are using it...a lot. Such a case makes little sense to remove it and put it in the Store when so many are relying on it - you do that for apps that are both legacy and rarely used by consumers. (Signed by someone who uses MS Paint every single day for work).

I wonder how smooth the drawing experience is on 4k, cause I can still see some pixelation in 1080p, Dan, can you share?

I do use it a lot.
1. alt+print screen
2. win+r -> mspaint -> enter or win + msp + enter.
3. ctrl+v -> esc.
4. select the region I want.
5. paste to other applications or richtext editor directly from the memory. And many programmers, planers, designers do too I think.

But in Win10 you have Snip&Sketch so you can do it in three steps without paint
1)Win+Shift+S
2)Edit screenshot
3)Paste it

No... It does not have all tools that Paint have, like adding a simple arrow that is not hand drawn...

And unfortunately, the Windows Store is blocked on many enterprises.

it can still be added to the store, installed by default, updated separately from the OS, and give an option to the user to uninstall it

It's great that Paint isn't going away, but Microsoft should stop bundling legacy applications in with Windows 10 and instead offer a "Legacy Collection" on the Store that lets anyone who needs a legacy app install it onto their computer. The only ones I use are Notepad and occasionally Internet Explorer.

Microsoft should stop trying to force their half baked UWP junk on to users. Stop fixing whats not broken. Paint 3D should only be for touch mode only.

"Paint 3D should only be for touch mode only." What?
Good luck removing a background with old Paint.

A lot of people hence the decision to keep it around

Yep so many people use it that it's news that it is still around "for now". I agree with the first comment make it an app and put it in the store. Those who use and want it can and the rest of the world will never know the difference.

I think it should go in the store too

Are you serious? I literally just used it 5 minutes ago.

New Paint 3D is actually pretty good. Has great features, like magic select, removing background or making background behind removed object automatically, has many helpful features even for drawing etc. You need just learn with it a little. It's still is pretty simple, yet powerful editor. More powerful than the old one actualy. I don't like the name though. Should be called Paint Studio. The 3D part evokes like it is made for 3D mainly and that's not true at all.

Agree, I think the name actually puts off alot of people thinking you only do or mostly do 3D stuff on it. Microsoft tends to have good intentions on improving stuff but ruined it by assigning bad names or release with lack of features. This reinforced users to think it is bit more complicated to use with 3D features, when they only need is to draw some doodle or paste a screenshot on it and annotate with shapes. If they just simplified the name like just Paint, this makes people at least think its a newer version of it with some more features. I think Paint Studio do sounds cool. But it also sounds like too pro that some think it's more complex. Idk.