Microsoft Philanthropies hopes to improve the world through technology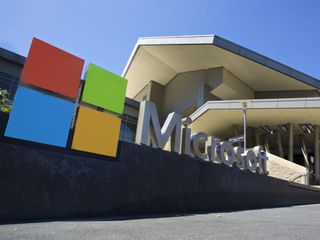 Microsoft wants to help make the world a better place, and has announced a new organization called Microsoft Philanthropies designed to help people with investments in technology and other projects.
Microsoft's president and Chief Legal Officer Brad Smith outlined the goals for the new organization:
Smith added that the new group will partner with nonprofit organizations to help expand technology projects to people who need it. He cited Microsoft's already announced program to help fund computer science education programs with $75 million over the next three years as an example of what Microsoft Philanthropies will try to do.
Mary Snapp, who joined Microsoft as its first female attorney in 1988, will be the leader of Microsoft Philanthropies, and will report directly to Smith.
Source: Microsoft (opens in new tab)
Always impressed with MS' and Gates' philanthropic endeavors.

If it was me, I'd keep the money haha, not to say I wouldn't do something nice with it though

I always loved Bill Gate's vow to die poor.

Everybody dies poor. You truly can't take it with you.

The Pyramids say otherwise.

and Gates is already a god in the computing machine era that would never die in the every memory of the web.

that here to stay forever on earth

I've said it before, I will say it again. MS needs to create a database for a full education K-12. I mean every lesson for every day in every subject a child would have in their education. Theoretically making it possible for a child to recieve their entire education online. I am not saying this is what it should be used for, but having it as a primer could lead others to make lessons to go with the k-12 database. That would be invaluable for kids across the planet who have no acess to a school or it is unsafe for them to attend a school.
Windows Central Newsletter
Thank you for signing up to Windows Central. You will receive a verification email shortly.
There was a problem. Please refresh the page and try again.