Microsoft pulls the plug on Project Spark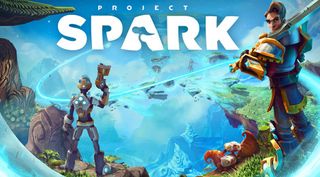 Microsoft has announced plans to shut down Project Spark, its game creation tool for Xbox One and PC. Specifically, Microsoft states that starting today, May 13, the Project Spark client will no longer be available to download from the Windows Store or Xbox Marketplace. Existing users will lose access to the tool's online services starting on August 12 — meaning you'll no longer be able to download or upload user-generated content.
Microsoft says its decision to pull the plug on Project Spark is simply a matter of circumstance following the reallocation of team members to other projects. From Microsoft:
This follows a decision in late 2015 to make Project Spark and all of its content free. Microsoft notes that if you happened to purchase and redeem a "Project Spark Starter Kit" from a retail store, you will receive credit to your Microsoft account.
Windows Central Newsletter
Get the best of Windows Central in in your inbox, every day!
Dan Thorp-Lancaster is the former Editor-in-Chief of Windows Central. He began working with Windows Central, Android Central, and iMore as a news writer in 2014 and is obsessed with tech of all sorts. You can follow Dan on Twitter @DthorpL and Instagram @heyitsdtl.
Online servers always shut down eventually.

I was an anti-cloud guy about 6 months ago, I really hated the idea that Nvidia could make datacenters so you could run AAA games remotely using a 100 Mbit/s fibre connection. Perhaps I was right about gaming on the cloud, its much less expensive to get a Xbox One console and purchase your game instead of paying a rent every month. However, for Fortune 500 companies, cloud datacenters which run over a virtual private cloud hosted on a cloud company is the future.
Why? Because data centers are expensive to maintain and support. DevOps teams are expensive to train, etc. So there is a big chance (high probability) that online cloud servers hosting critical systems for these Fortune 500 companies will be online in the next 100 years.

Uhm, the death of Project Spark has nothing to do with Cloud Computing or the rental nature of streaming content. This is just another case of Microsoft losing focus and interest in a game related project and giving the finger to customers that payed for it in the past. They abandoned Games for Windows Live, neglected Xbox Live for Windows Phone, killed many talented studios like Ensemble Studios, Press Play and Lionhead, there were even rumors about selling the Xbox division all together. And they will likely loose interest in the AAA games on the Windows Store as well. Microsoft is good at a lot of thing, but PC gaming isn't among them.

It's not about loosing focus, it's all about money, if Project Spark was profitable and more popular it wouldn't be cancelled. There's always fans of everything produced and people who think it's the best thing ever, but if Microsoft can't make a profit from it then it makes sense to cancel otherwise it just weakens their business as a whole in order to make a small minority happy. Posted from my Lumia 950

The sad thing is that everything is cyclical. Is Halo 5 really profitable NOW? I mean, maybe it is. However, we have no way of knowing if PS was profitable recently or if it ever was. At what point do you take the initial success of a game or franchise and, in turn, turn those funds into long-term support? Is Halo Reach profitable now? Probably not but they continue to keep those servers up. The main, and extremely serious, issue that I have with MS as a whole is that MS appears to have tunnel vision ADHD as a whole. It's got to the point where I almost can't support anything that Microsoft puts out! I supported the Band, Surface, Windows Phone, Zune, etc. etc. and I am left with vaporware on all fronts. In all honesty, how in the hell are consumers supposed to put down hard earned cash on products that MS doesn't even believe in?

Their fingers are in too many pots at the moment. Posted via the Windows Central App for Android

You mentioned Surface and Band among the fronts that left you with vapourware. Aren't they on-going and being supported whole heartedly by Microsoft currently? The Surface Pro 4 is here, so is the Surface Book and also Band 2.

@Tjalsma, I think you're thinking about the Balmer Microsoft. Everything over the past couple of years has been about consolidating focus and aligning projects with their stated long-term objectives. Project Spark doesn't fit with those in any particular way, but it's not at odds with them either. If it had been profitable on its own, it probably would have continued. Halo, on the other hand, is a core IP asset and a pillar of the XBox brand, which is part of Microsoft's long-term strateg. Doesn't mean specific sub-lines (like Halo Reach) will be continued indefinitely, but I'm sure there are plans to invest generally in Halo, even should it dip out of profitability for a period.

You forgot to mention age of empires online. Probably my favorite age of empires game in the entire series.

The sad thing is that Spark isn't even that old. Then again, this is what Microsoft does: release, promote, hype--discontinue.

Yep. I've really become disillusioned with them over these past few years. I've never followed a company as Jekyll and Hyde as Microsoft. All they seem to do lately is mismanage and then abandon projects, with no regard for their employees, customers, and fans. Project Spark went out of beta a mere 1.5 years ago. That's a terribly short time period to support a game. Some people spend money on this game (myself included), and some people spent a lot of time learning Kode for this game, promoting this game, etc. They abandoned Windows Phone, abandoned Kinect, abandoned Project Spark...the list goes on and on.

It s Satya, not Microsoft.... Hope he will be fired out by funds QUICKLY.
He succeeded with Azure, but lose with mobile, and to lose in mobile means slow death.

What he is doing with mobile is definitely in everyone's interest for the future. Windows Mobile/phone has been failing since day 1 because there is no real incentive to move to it. When you are weak in an area, you can see how to use your strength to help improve your weakness. That is what Nadella is doing and that is a smarter move than the approach they have taken before. The future prospects of continuum and Surface Phone is also very promising because they show that Nadella is no longer focusing on the current scenario, in which they cant seem to succeed no matter what they try, so they are jumping ahead of the curve to focus on a product and service that doesnt exist in other ecosystems which could be very appealing to businesses and general market. Most people use their phones now more than their PC's which is why PC's are on decline, to most users around the world, the only reason they used a PC is to check email, and browse the web. Buying a smartphone allows them to do that in the palm of their hands anywhere they go as well as make calls. Nadella saw this transition happening and so he created an ecosystem that will allow them to create a more powerful and interesting ecosystem that is capable of hybrid devices, starting by using their strength ...Windows for desktop. By using their strength as their core, they will more likely succeed at strengthening their ecosystem/products/services, this could also be a more enticing reason for devs to bring their apps to Windows.

With all the cross platform work being done on .NET and other products I think it is highly likely universal windows apps will be coming to Android and iOS maybe even OS X and linux. If they do this is gives Microsoft a huge chance to regain developer support as you could develop for all major platforms with a large aount of code reuse. This gives them a road back into mobile and other areas when apps are available for windows.

Azure success is still debatable. When financial reports start a) giving relevant metrics b) those metrics showing good profitability, then we know. Then again Azure is the only way forward now that Nadella has firmly made Microsoft not consumer facing company. As a side note many MS own products running in Azure are alpha quality prime example being Intune.

Ask Create users how it feels to be abandoned

Kinda sad but the game never really picked up, I guess. Still, if active development is the problem, they should just leave the game online for anyone who feels like playing..

Yeah lets keep losing money by keeping giant servers online so the 30 people who played this game can keep playing

Surely "30 users" do not require gigantic services. Virtual servers are very easy to scale up and down so we would be talking about $10/month :)

Well that was the concept to compete with Nintendo when it comes to online services. Besides theirs much more emptier mp servers on games like rr6(though that could be because of lack of interest in NA/EU unlike asia for some reason)

It was more a platform for games than a game.

Not really surprised after they canceled Fable Legends and shuttered Lionhead. Looked like Fable was being made using the Project Spark engine anyway. Even if not, still not surprised. Cop E Ryte........ Cause everything I do is official!

Sure looked like Project Spark to me. What I played of it was fun but that's what it resembled. Cop E Ryte........ Cause everything I do is official!

Art direction has nothing to do with engines.

Yes, ur right. I'm not as well versed in the industry as some buy I understand the difference. Couldn't pull the correct term at the time.

So is Microsoft going to keep any app, game, or depart open like wow they are dying Posted via the Windows Central App for Android

Question is, where did the reallocate the resources too? Hmmm.....

Half life 3 development? Posted via the Windows Central App for Android only because the screen on my 1520 broke.

gabe hates microsoft, he would never let that happen. Although it would be pretty hilarious if it did.

Problem for Gabibbo is 90% of steam users are on Windows.

Same place the Zune and Bob resources went...the unemployment line.

That would be funny and witty, if it weren't for the fact that "While this means there have been no layoffs at Microsoft​" confirmed the contrary.

Aw, sad to hear that. I have a blast playing some of the cool things people create in Spark! First Lionhead, Press Play, and now this... losing confidence in MS's gaming division :(

Me too. I've been an Xbox user since the original toddler injuring console was launched. I'm astonished at how many bad decisions they've made since the launch of the One. All of the amazing work they did on the 360 has been lost and I'm struggling to think of a good thing to say about the console now.

It was a neat idea... but seriously, did anyone use it? I would have liked to have seen some school curriculum built up around it as it would be a neat way to teach entry level programming and game design. But it just never really took off.

That would actually be an awesome idea. Though I think once they bought Minecraft that pretty much killed the chance that they'd use Project Spark for that purpose.

In my classroom I used Kodu to teach intro into programming and I was using project spark for an advance group with an Xbox one I purchased specifically for my class. I planned on doing this again next year but looks like Microsoft screwed it up for me. Well back to just Kodu and mine craft turtle programming Posted via the Windows Central App for Android

Take a look into Unity, you can find it interesting. Posted via the Windows Central App for Android

I installed it... Added a bunch of projects and never played any of them

I hope they are offering refunds.

I saw this coming from a mile away.

No. I just saw it coming because it didnt get much attention.

He literally looked out his window

I'm gutted. I only recently decided to sit down and get creative with Project Spark, and it is totally cool. I really do hope that they or someone can keep the project alive and kicking. I couldn't believe that it was actually free, considering the creative possibilities. It was such a shame to see so many people complain about it crashing though in the Store comments. It definitely had issues with Windows 10 Insider Preview, but on the non-insider preview Windows 10, it's perfect. Gutted and confused. Someone must save this. I can't imagine the amount of creativism, and self-expression and exploration, and therapy that will be lost or undiscovered by the millions who have yet to try it. As someone else stated - it should be offered as an unsupported game.

It crashes because it doesn't run on crappy Intel HD graphics, Microsoft should have put in the store that you need discrete GPU to run this game. But is too late since its getting decomissioned. Going forward games like these should have a small system checker that verifies minimum system requirements so users that don't meet them, can't download them, its a big waste of bandwith since the game is over 9GB of storage space that you download something so big and it doesn't run on your system. My laptop has AMD Radeon R7 M270 graphics with 4GB of DDR3 and it runs like a charm, like if you were on a Xbox One when you connect my laptop to the large TV.

And you dont think they will do the same to W10 on Mobile if they figure out there is more money to be made in services and that the mobile OS battle is over. You own nothing.

Eventually it will happen to w10m too but ppl are so blinded by their fanboysm thing thinking, they still thinking that the w10m is untouchable.. Such losers

IF you are talking consumers then it can get very small. the problem is you overlook the enterprise and there are commitments not only to large enterprises to supply these phones under long term enterprise agreements but also companies like HP which are using the platform for their solutions. So you point of view is probably is as equally limited? I have no idea what its eventual share will be but as it stands it will be around for a long time.

Don't kill Windows mobile just yet, meaning its not popular today doesn't mean it can become popular after they fix the glitches in 2017 when Redstone arrives on Surface Phone (April 2017) 1) We know Intel officially cancelled mobile development 2) We know Mediatek, Qualcomm, Samsung, Huawei could be candidates for building the next CPU of Microsoft's device. 3) Flagship phones in 2017 could have CPU with performance similar to 2nd generation Intel Core i3/i5 (Sandy Bridge) + 8GB of RAM 4) This opens the possibility of virtualization of Windows 10 desktop inside Windows 10 Mobile, so in theory we will be able to finally run desktop apps in Continuum without requiring connecting to a cloud Windows 10 installation outside your network. 5) They also need to fix iOS bridge, since big app developers like Facebook, LinkedIn, Twitter, Pinterest, Snapchat, etc are not going to waste money on their developer team maintaining 2 branches of their Apps. If iOS bridge works as expected it should allow iOS frameworks to run also so the teams don't need to recompile 1 line of code (of millions of lines of code for these apps) so app can run exact as it is on Windows 10 Mobile Redstone. Just my 2 cents.

Poor decision, Minecraft could be more popular than Project Park, but graphics suck compared to Project Spark. IMO Project Spark is still the best graphics game on Windows 10 you can download for free even better than the also ending game Disney Infinity 3.0. Its too bad games like Disney Infinity 3.0 and Project Spark are getting to an end, I enjoyed both games with my Dell (non gaming) mainstream laptop. Loosing these free games on Windows 10 makes you wonder what is the strategy of Microsoft to attract more users, since these games are much much better than 90% of Android and iOS games which have inferior graphics system.

"graphics suck" in minecraft? Hahahah it's intentionally made 'retro'. It's called having a distinguishable style, and they don't "suck"

Well, the graphics do suck. The 'style' was something done through necessity. Management of memory was horrid, and adding more and more polygons with more and more textures bogs down machines. The Java version of Minecraft is still pretty bad. It wasn't originally made to be some big mass market game. It was just some dudes fun project.

What about put the engine on GitHub? It would be a honourable funeral..

Microsoft killed something?!?!?!? GTFU. I don't believe it.

Well it was ok I played it in beta back when it was still new but never took off since then Posted from Windows Central for Windows 10

Does that mean we'll get a real Conker game now?

Can't say I'm surprised. Microsoft haas gutted everything but its biggest franchises, and is now living the reality that keeps it behind Sony. There is simply a lack of game diversity within MS Studios. Some of that is because atempts like Ryse, Dead Rising, and Screamride didn't go over well, of course. Still, it's pretty much looking like all they'll do is second-party stuff, then Halo, Gears, and Forza.

They're definitely shifting towards 2nd-party development. My guess is that in a few years time there will only be four studios inside Microsoft Studios: 343i, Coalition, Turn 10, and Mojang. I doubt even Rare will survive. It's a damn shame Team Dakota and Press Play got shut down. They were both really talented.

Well, I can't say that Dakota or Press Play did anything I cared even the slightest bit about, so I don't miss them, The problem I have is that their in-house, original content is basically just Halo, Forza, and Sea of Thieves. Maybe Crackdown, but I honestly don't expect that to do too well, nor do I expect it to carry on after this release. That means their guaranteed portfolio is tiny, because all you can really add to that is Gears and Minecraft. Sure, Ryse, Sunset Overdrive, and Quantum Break were quality results of the second-party setup. Yes, ReCore and Scalebound might be the next to do that. However, do we expect sequels from ANY of those 5 games? I know I don't. Where does that leave Xbox, with regards to exclusives? Sony pushes more hardware and sells more in the multi-platform sector. Microsoft just touted the best lineup in Xbox history in 2015, and it might have been right. To follow in 2016, we get massive layoffs and multiple studio closures, and not too much to be excited for come fall. It's currently Gears 4 (ehh), Halo Wars 2 (if you want a strategy game on a console; I'm iffy on it), and the assumption Forza gets a followup to Horizon 2, but without proof. We might see ReCore, but Scaleboundwas pushed to 2017. It seems like the future of exclusives is as littered with cancelations (like Phantom Dust, Fable Legends, Project Spark, and the pseudo-canceled Gigantic) as planned stuff (Gears, Halo Wars, Crackdown, Scalebound, ReCore, Cuphead). Microsoft couldn't compete with Sony this generation. While we all said "it's outselling the 360, it doesn't matter," it sure looks like it's ended up mattering, as Microsoft slashes its software offerings and developer talent. They couldn't legitimately comepte with Sony with a vastly superior software lineup last year, so who the heck thinks the Xbox One is going to move much of anything in the way of hardware in 2016? We'll obviously see what comes of E3, but I have my doubts, with regards to what I'll have to play at the end of this year. I might have to get a PS4 for the upcoming Xbox drought.

The dream machine, Uncharted Special Edition PS4, has arrived, accompanied of course with another Naughty Dog masterpiece. I highly recommend the device, even if only to play Naughty Dog's collection and Bloodborne at the moment. Oh, also for Ratchet & Clank (Insomniac) which used the mechanics in Sunset Overdrive over a decade ago and are excellent platformers.

Not inerested in Bloodborne, and definitely not spending $400-500 on a special version of a console that might be improved shortly. Definitely not biting now.

If it's not Office or Windows I no longer trust Microsoft's commitment or ability to see things through. The company Justin's too much "corporate" dna to execute on other visions.

All these people downplaying project Spark now... i could have sworn that xbox people were bragging about and praising, this game when it was announced and was released... i thought it was an enjoyable game but the support from people wasn't really there as much as LBP

Just like how a month ago people were talking about how amazing Microsoft's Atom-powered x86 "Surface Phone" will be. Then Intel kills off the chips and suddenly everyone was "pshh, Microsoft wasnt going to to use those chips anyway. x86 phones are a stupid idea."

Such is the life path of all f2p games.

Implying Candy Crush is dead, are you?

Of course they did. It's what MS does.

Microsoft you will never ever make free to play game Posted via the Windows Central App for Android

Besides solitaire, minesweeper, Sudoku, mahjong, castle siege, bingo, shuffle party, farm frenzy, breeze, kinectimals etc. ?

Maybe its the ryt tym to stop following MSFT and its products.. Finally hating them.. Just planned to spend money on a new laptop only for the purpose of project spark(since my lap was age old and couldn't handle its graphics).. and to spend on in app purchases.. I'm a technical instructor so I used to suggest #project spark to thousands of students and game enthusiasts.. :~/ To hell with MSFT

Really disappointed as I just planned a scheme of work for my students to learn and make games using it. Used it as a next step after Kodu. They are focusing on Minecraft.

Well it's just a game. If Nadella would start removing core features of mobile like PDF Reader or FM Radio or panoramas or..

Edge can display PDF, and OneReader is superior anyway.

Well to be completely fair to Microsoft, Google also has been known to do this sort of thing as well. They're just throwing s-it at a wall to see what sticks.

"Its ok, Google does it too" The disgusting apologetics that are starting to creep into the MS fandom...

Everyone these days, both software and hardware, are cutting corners just to see what side-product they can push out the door and then kill off. This isn't a Microsoft, SONY, Nintendo, Apple, Google, etc. otherwise exclusive to TECH... Every industry seems to have a skill in making less to gouge you more. Notice the surge in feature phone sales? People want simplicity but also cannot trust their phones to last more than two years even with a case attached. Why sell a product that cannot last or provide over a long period of time?

I think that they missed a big trick when they made it free. They should have made a way for users to import their own 3D assets and audio. That could have really opened it up and they could have made their money on advertising. They seemed to be going in that direction but obviously to slowly.

What the ****?! I haven't tried it yet! **** you, MS, **** you.

Same here. Wanted to in check it out with my kids back when it came out but totally forgot about it until today.

Oh man! My kids and I have enjoyed this game. Just like Inifinity. They should open source this game. It is a good idea.

I haven't even opened the game from when it came with my Xbox. Posted via the Windows Central App for Android

https://www.youtube.com/watch?v=IfnhGW2Q_y0 My computer can't play Project Spark, and I'll never been able to play this forever

I hope we can still get achivements somehow, I only have a few offline ones left but I know that server issues have caused me to gain no xp, maybe they should at least patch it 1st because I doubt I'll get to level 50 that quick Posted via the Windows Central App for Android

People PLEASE, read the ENTIRE page before commenting, to people complaining about money, it clearly states you will be refunded if you paid money for it.

This program sounds a bit like Kodu Game Lab.

Goord Lord above everything is a rental now days. This is why Multiplayer Only Games and Online only games FAIL. You can't count on servers anymore. Even Users who want to enjoy the old call of duty's online can't enjoy them due to some servers being shut down apparently WTF this generation really sucks.
Windows Central Newsletter
Thank you for signing up to Windows Central. You will receive a verification email shortly.
There was a problem. Please refresh the page and try again.