Microsoft signs patent licensing deal with Rakuten covering Android and Linux devices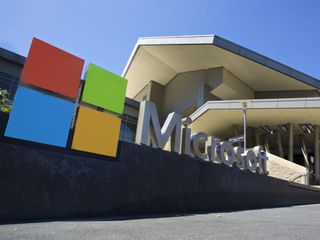 Microsoft has entered yet another patent license agreement with a third-party company. This time, it's with Japan-based Rakuten, and it will cover both company consumer electronic products, including any Linux and Android-based devices.
The press release (opens in new tab) has quotes from both Microsoft and Rakuten reps:
The specific financial terms of this latest patent deal, as with all of Microsoft's similar agreements, were not disclosed.
Windows Central Newsletter
Get the best of Windows Central in your inbox, every day!
I better look up who Rakuten is because as of right now I have no idea.

Their Kobo subsidiary is most likely the cause of this

Based on Rakuten.com, they look like a reseller more than a manufacturer. Did I miss something? Are they doing their own branded Android devices?

Rakuten was formerly "Buy.com" (try typing it into your browser, it still forwards to Rakuten). I don't much care for Rakuten. I bought a high-end keyboard from them once and they pulled a bait-and-switch. I was sent an older model of another country's variant. I complained to them, and they told me I needed to install the right drivers even though the keyboard clearly had the wrong letter keys and was a different model number from their site. I had to go back and forth for a week before they would finally take it back and agree to cover return shipping for their "mistake". They took their sweet time issuing a refund too. I try to avoid buying anything from them if possible.

I only know them as an Japanese online retailer like Amazon. They operate worldwide.
Never had an issue with their market place although I really hated when they bought play.com and then closed it and forced everyone into their own website. Posted via the Windows Central App for Android

Rakuten used to be Buy.com it's an online shopping site. I wasn't aware that they produced their own products like Monoprice does.

Does it mean we'll see a Microsoft Android phones/tablets?
Help please I didn't understand what's the benefit from this deal

Android uses some software features that are patented by Microsoft, as such anyone who sells Android devices has to pay royaly fees to Microsoft. I was told once that MS makes more money per-device off of Android than Google does, but it was just hearsay AFAIK.

Yes sir, in every Android device MS gets 1$ per device.
But, what this deal does?
Can anyone explain to me?

"MS makes more money of Android than Google does"
Hmmm, that's why MS aren't interested in WP anymore.
Just joking ;)

Boooo... Bad joke... Poignant but bad...

There's is patent called FAT32 which is used on a android. Microsoft charges 3 dollars for a android device to be launched except Motorola.

There's is patent called FAT32 which is used on a android. Microsoft charges 3 dollars for a android device to be launched except Motorola.

AFAIK it's mainly Android devices that have SD cards. Those without SD cards do not use FAT32. This also partially explains why a lot of Android OEMs do not put SD cards in their devices.

They have other patents ;)

This isn't a joke, it's The truth

Not sure about that but it was documented sometime back that MS makes close to a billion every year off of android...and that its going to increase to 8 billion by the end of the decade

That sounds like something very painful.

Hey doc, my Microroid is acting up again...

Well, its either Microroid or Androsoft.....Pick your choice!

i Think MS is trying to check all boxes for Google. to release their apps on WP

Doubtful as they have had these agreements for years. If anything they are merely trying to tempt these OEMs to make windows products.

I can see Android, but why Linux?

Android is based on linux

I know. But it sounds like Microsoft signed a patent licensing deal for Linux computers because the article says Android AND Linux, so it just confused me.

Because most Linux is not Android?

Rakuten is the owner of Viber.

Rakuten is a great site, my favorite place to buy online, has better deals than amazon with rewards program. Although not sure what this licensing deal means. Hopefully a win 10 app and Microsoft products sold direct from Microsoft via the site.

We won't see Microsoft using Android till 2018 if they can't turn around 1% market share with Windows 10.1 "Redstone" RS1& RS2 in 2017. Then I can see Microsoft going the way of Blackberry & Nokia. Custom UI Windows style for Android 7 on Lumia I could see in 2018. Sent from Lumia 950 XL

With a version number of Windows 10.Android for current Windows 10 Mobile phones.

Get ready for a Microsoft's live tile featured android device.