Microsoft tops Lithium's 2015 Social Power Rankings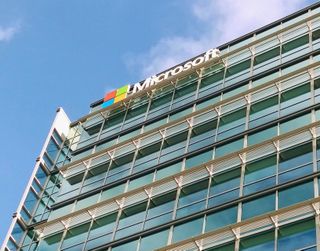 Microsoft has come out on top of the 2015 Social Power Rankings list from Lithium, the company behind Klout. The rankings measure the social media presence of a number of companies, with the most engaging coming out on top. Microsoft stood out as the most active of the big brands on social media, as well as the one that offered the most engaging content.
From Lithium:
Microsoft was followed on the list by Amazon in the second spot, and MTV in the third. Facebook game in fourth, while Google took the fifth place spot.
Source: Lithium; Thanks, Bob S., for the tip!
Windows Central Newsletter
Get the best of Windows Central in in your inbox, every day!
If only they could get their marketing right for W10M now.....

They need to flood the media and make a huge deal about W10M and the new phones. They MUSTTT. They're not going to market themselves.

It's not even officially out yet...

What they need to do is when a product is officially announced at events they need to become available right then. Thats one thing I give apple credit for.

They blew it on Lumia phones phone, but they nailed it on the Surface tablets. Pre-orders available immediately and delivery before the iPad Pro - which was announced by Apple before the Surface event. They are getting better at it.

I think they are waiting for win 10 mobile to be finished. Shipping phones running a preview would be a mistake.

I agree completely. The product really loses the fanfare when the launch is so far away and there's not even a concrete date. When will Microsoft figure it out?

No chance. Official plan for current fiscal year is no resources for mobile.

Cool. Nobody can say that they are that big old grouchy company anymore.

"They don't shy away from responding quickly to customers" Quickly, everyone inundate them with requests for Lumia release dates!

Since when can a battery rank? I only know Lithium batteries.

Also, Lithium by Nirvana. Good song.

Also Lithium on Sirius XM

Well, I think we know what that's named after...:P

Great, powers that Lithium gives.

The irony of this is that Microsoft dumped Lithium for their own crappy community platform when they assimilated Nokia Support Discussions.

Regardless of what the phone fanboys say. Microsoft is doing much right. They make massive amounts of money, and are the most future ready of all the tech companies with azure. Microsoft are a very good company.

Yeah, MSFT is very good with customer care. I've had a humble experience speaking with them when I had some problem with the Surface. Good stuff

I agree with you - from personal experience, using the online chat for support, they have given first class service and resolved any issues.

Yep me too.the online chat is very quick and responsive unlike some websites that say you are in queue for eternity

I m glad they didn't take survey for who published proper,change logs

Apple is too cool for social media I guess. Something something high horse something something.
Although, for the record, only ads and presence that really matter to me are actual ads and things like billboards and the back pages of fancy magazines that you see people reading on the train. And apple has that market locked down tighter than the Chinese firewall. Posted via the Windows Central App for Android

Not sure about the rest of the world, but here in Edinburgh they have Win10 and Cortana ads on virtually every bus, bus shelter, phone booth and billboard in the city. No fruit in sight anywhere.

They need to concern themselves more with better marketing than social media.

Er, Social Media is now an integral part of marketing...

That's very good to know...
Windows Central Newsletter
Thank you for signing up to Windows Central. You will receive a verification email shortly.
There was a problem. Please refresh the page and try again.